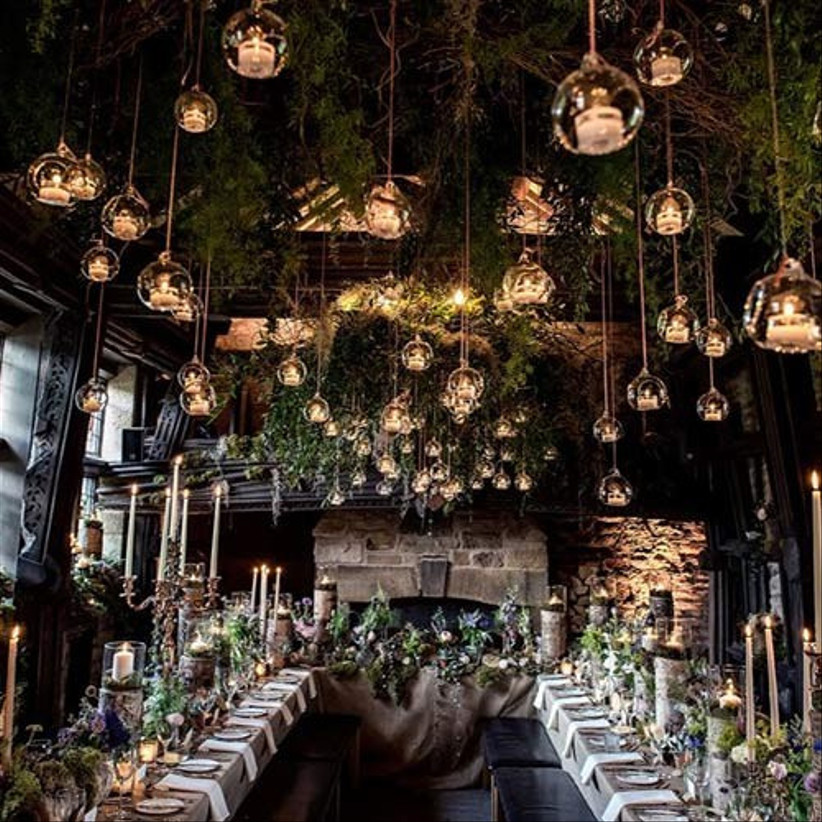 Mocktails, yoga wheels and river cruises – what do they have in common? This unusual trio are some of the hottest wedding trends for 2018, according to the gods of Pinterest.
The popular pinning site has released their annual forecast of 100 trend predictions that are going to be BIG in 2018, based on what you've been saving and sharing. And boy, are there some goodies in here that'll be perfect for your wedding planning!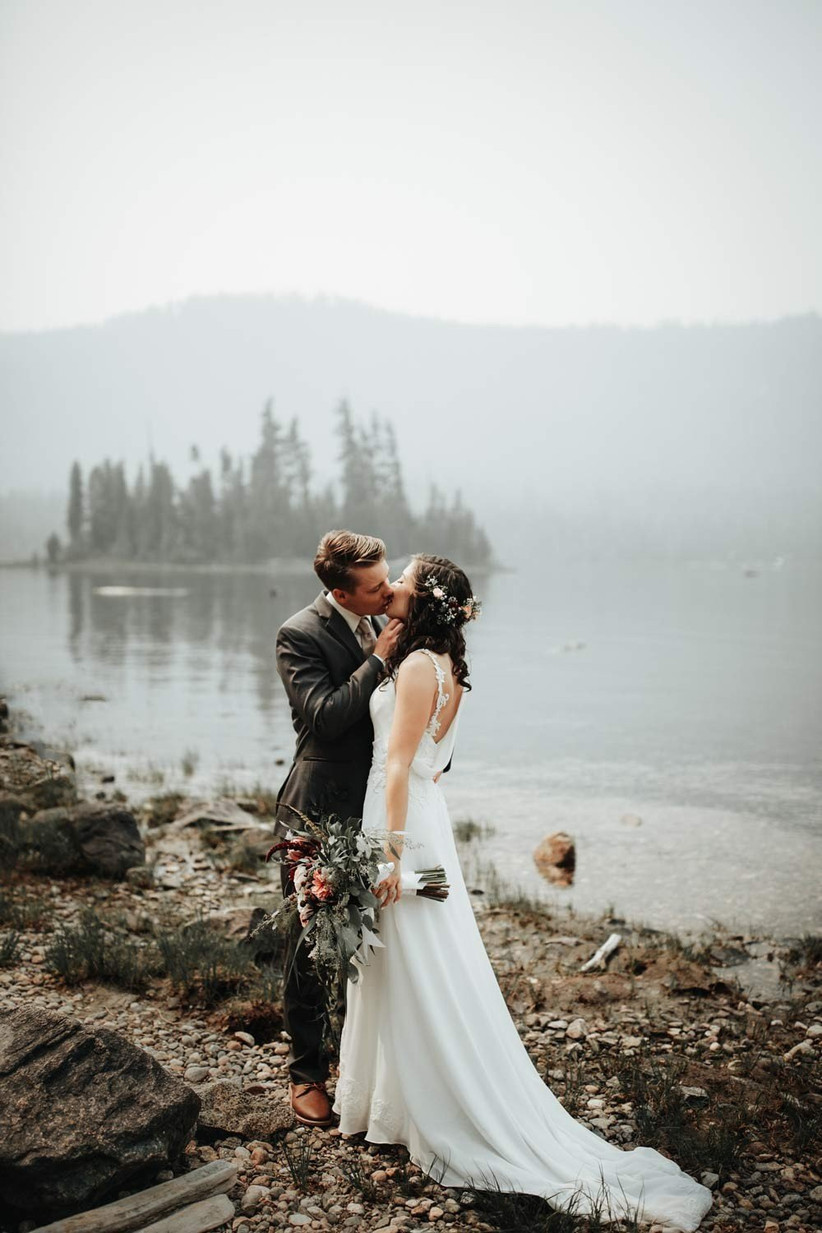 We've rounded-up our own predictions for 2018's biggest wedding trends, including the wedding dress styles and the honeymoon trends that you need to know about. Throw into the mix this inspiration from Pinterest and you'll have the most enviably Instagram-worthy wedding of the year.
From food and drink to décor and travel, here's the Pinterest trends you should know about for 2018 and how to incorporate them into your wedding.
Décor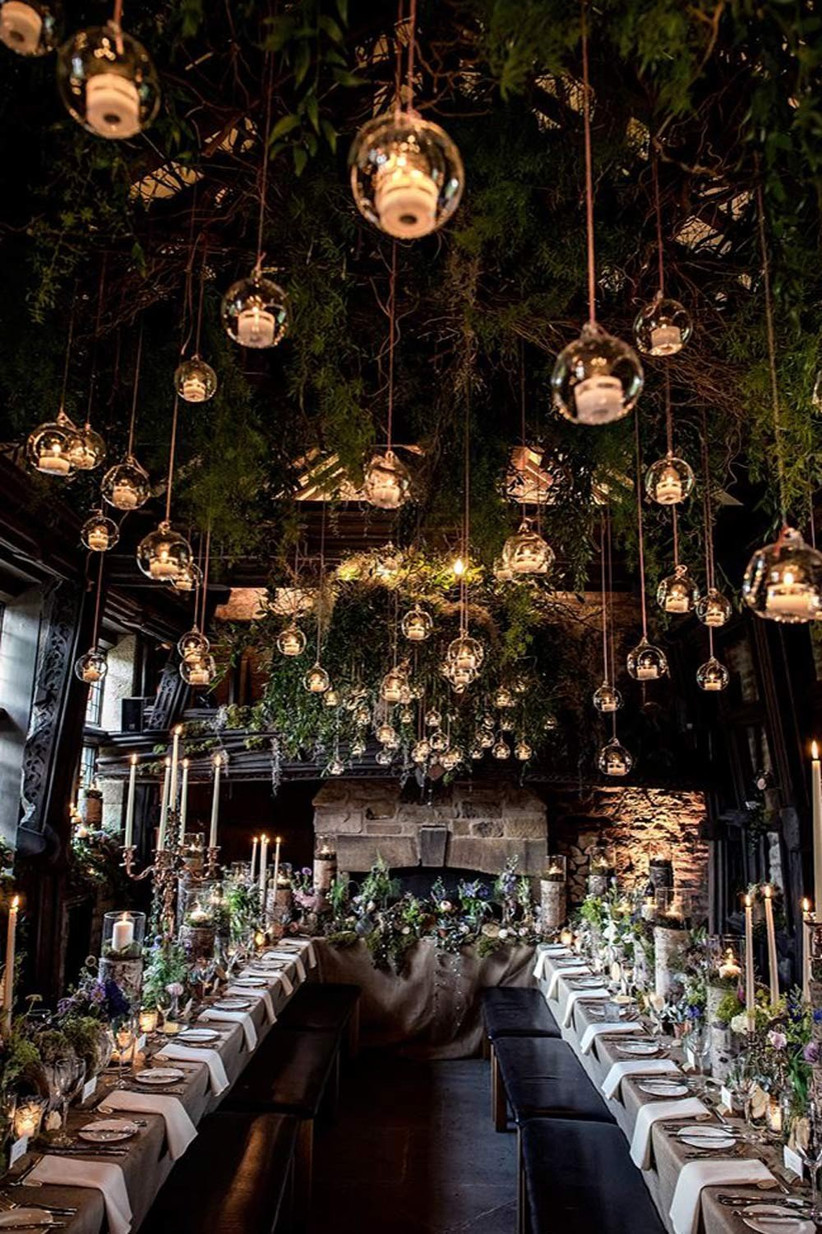 Image: Upper House Hayfield
A big trend for 2018 are statement ceilings, dubbed "the fifth wall" – think flower canopies, dripping chandeliers, and bold print designs. While patterned foliage, like the leaves on a prayer plant, provide a beautiful, fresh contrast to your choice flower centrepiece or bouquet. While this rising trend was intended for houseplants, it works perfectly for wedding bouquets.
Colour Schemes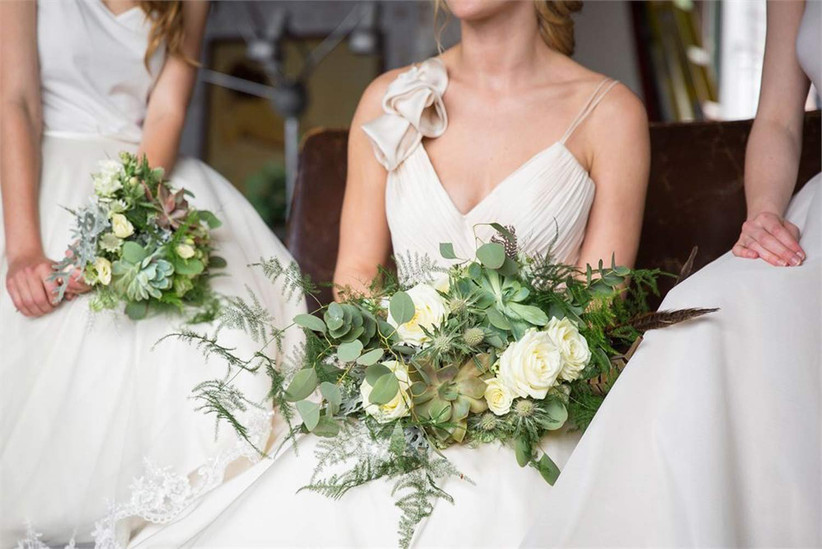 Image: Flowers By Becky
According to Pinterest, sage is the new neutral in colour schemes for 2018 so you could opt for its gentle tone for floor-level décor and go wild on your ceiling plans, or use it in a bouquet. From frosty silvers to warm rose gold, metallics are a sure-fire way to add glamour to your colour scheme. Pinners are going wild for mixed metals, combining complementary metallic shades for the ultimate elegant wedding décor.
READ MORE: Gorgeous Ways To Include Pantone's Colour Of The Year 2018 Ultra-Violet In Your Wedding
Food and Drink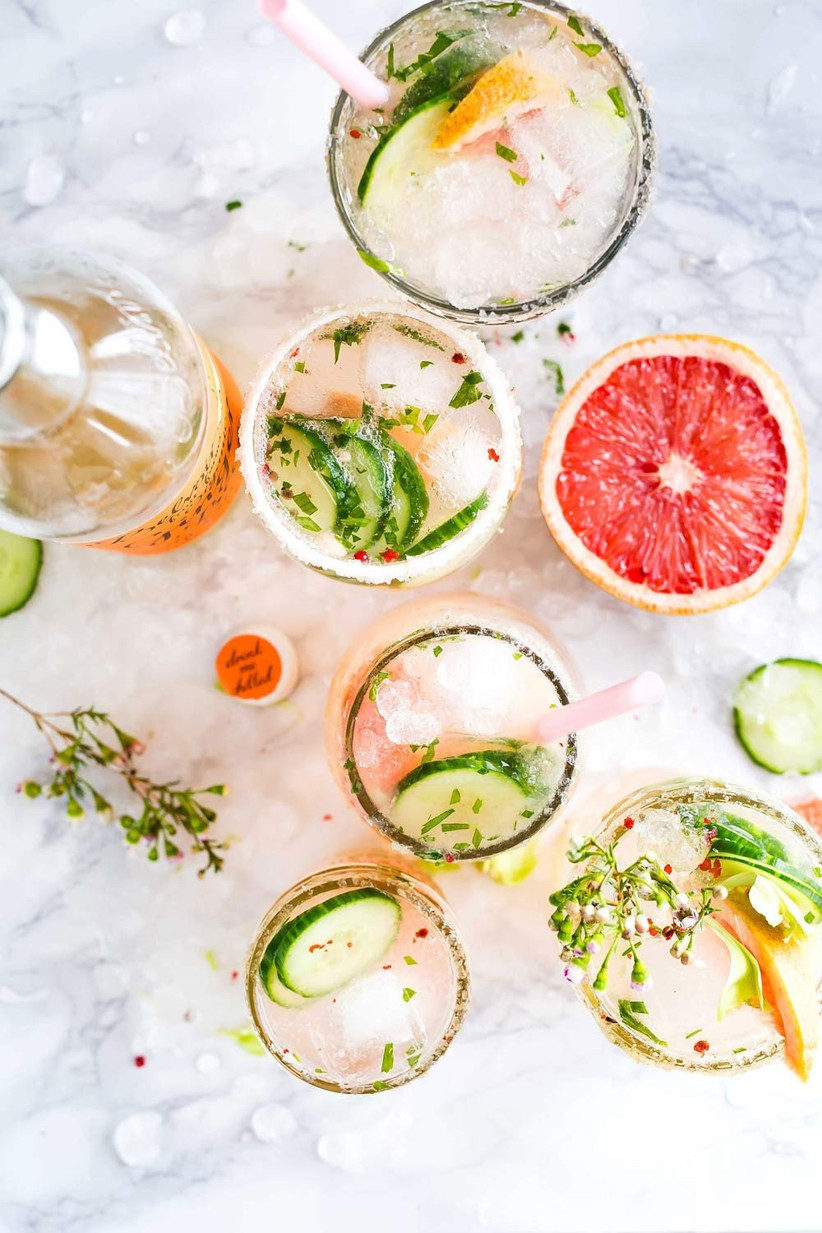 Forget a bellini on arrival; delicious, artisanal mocktails will be the drink on everyone's wedding menu this year for both drinkers and non-drinkers alike. Continuing the healthy meets tasty trend, plant proteins and vegan dessert are top of searches, so if you're passionate about the environment it could be time to ditch meat on your wedding menu and serve up a veggie feast as a main or have one vegan option on your list.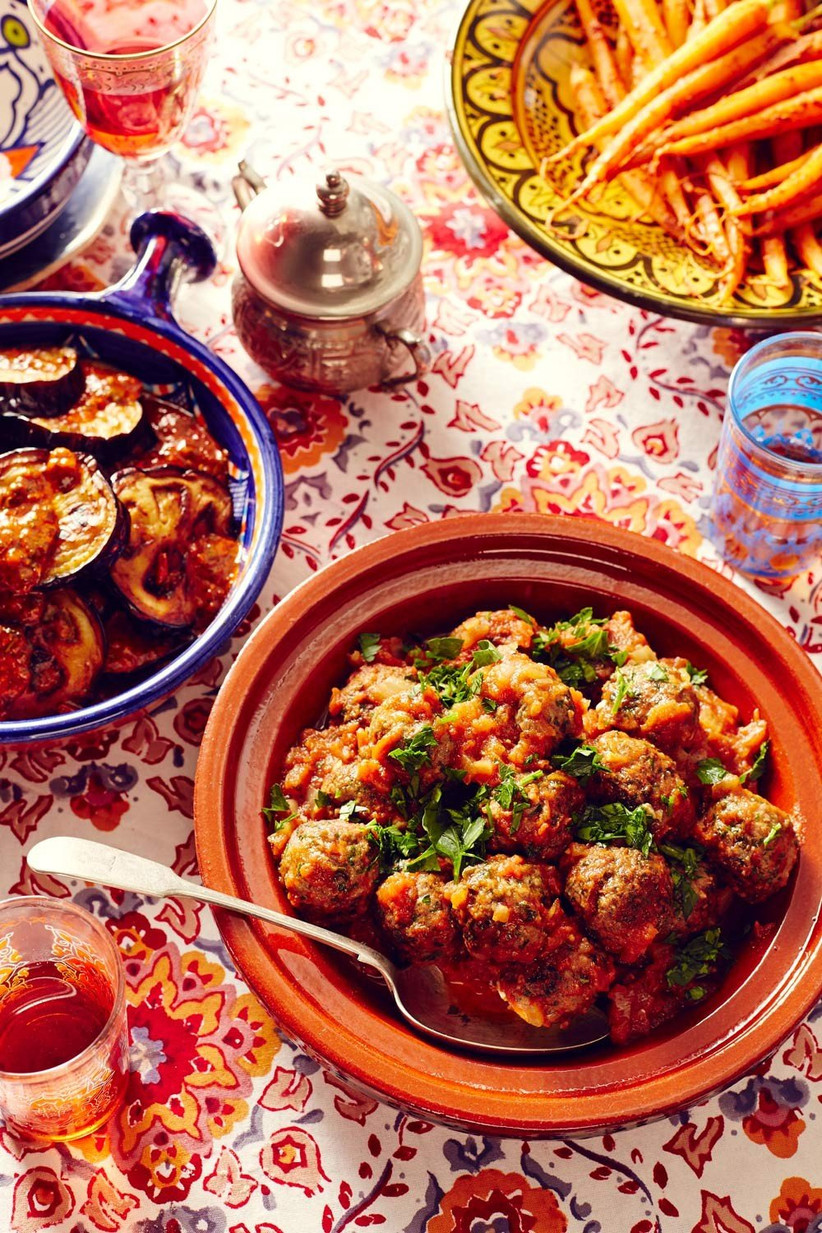 The sweet North African spices of Morocco and spicy, sour heat of Korean cuisine will be big food flavours in 2018 that work really well with both meat and veggie dishes – and will be loved by your guests!
READ MORE: 39 Bridal Beauty Hacks That Will Change Your Life
Beauty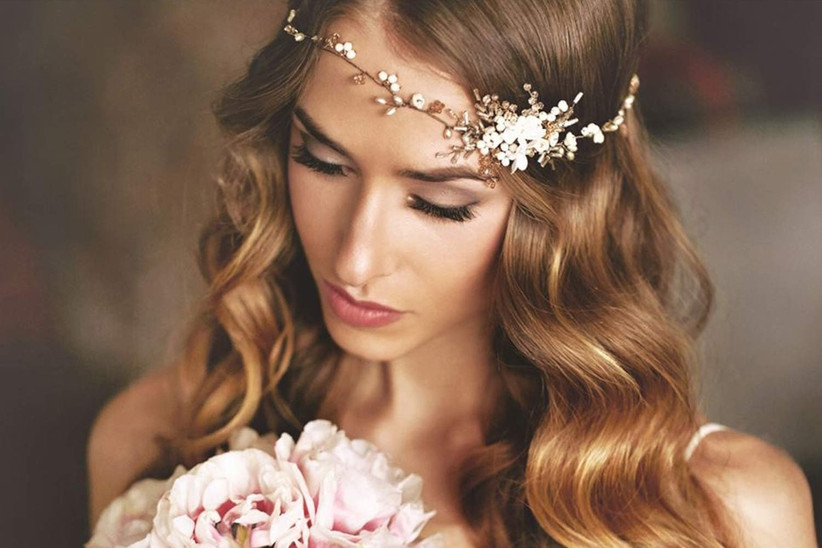 Image: Birute Thomas MUA
Take a step back, statement brows; it's all about lush, long lashes in 2018 and the bigger, the better. Interest in bold, egdy, attention-seeking eyeshadows and geometric nails suggests they'll top of the pinning list in 2018, which is handy, as you'll be going for just a subtle tint for lips.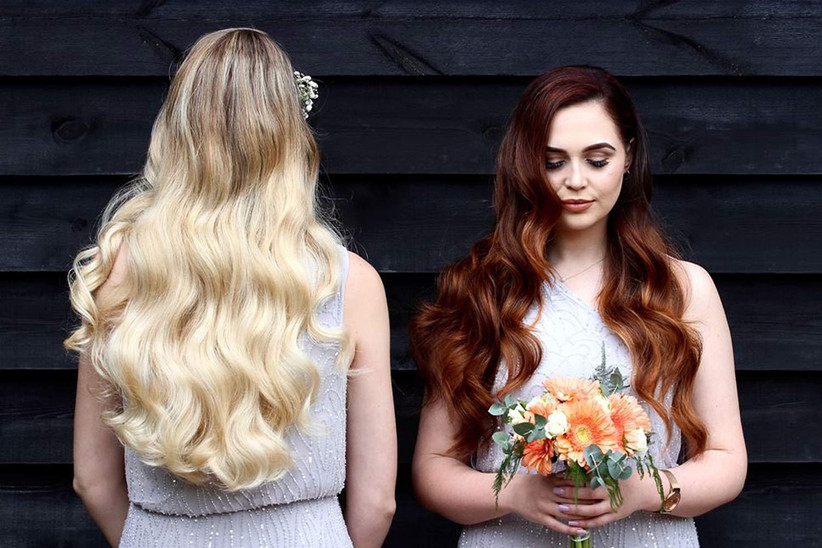 Image: Alex Anderson, Wedding Hair Specialist
Two trends are big news for hair: taking their cue from the ultimate extremes, you'll be seeing super-long hair or cute cropped pixie cuts.
Women's Fashion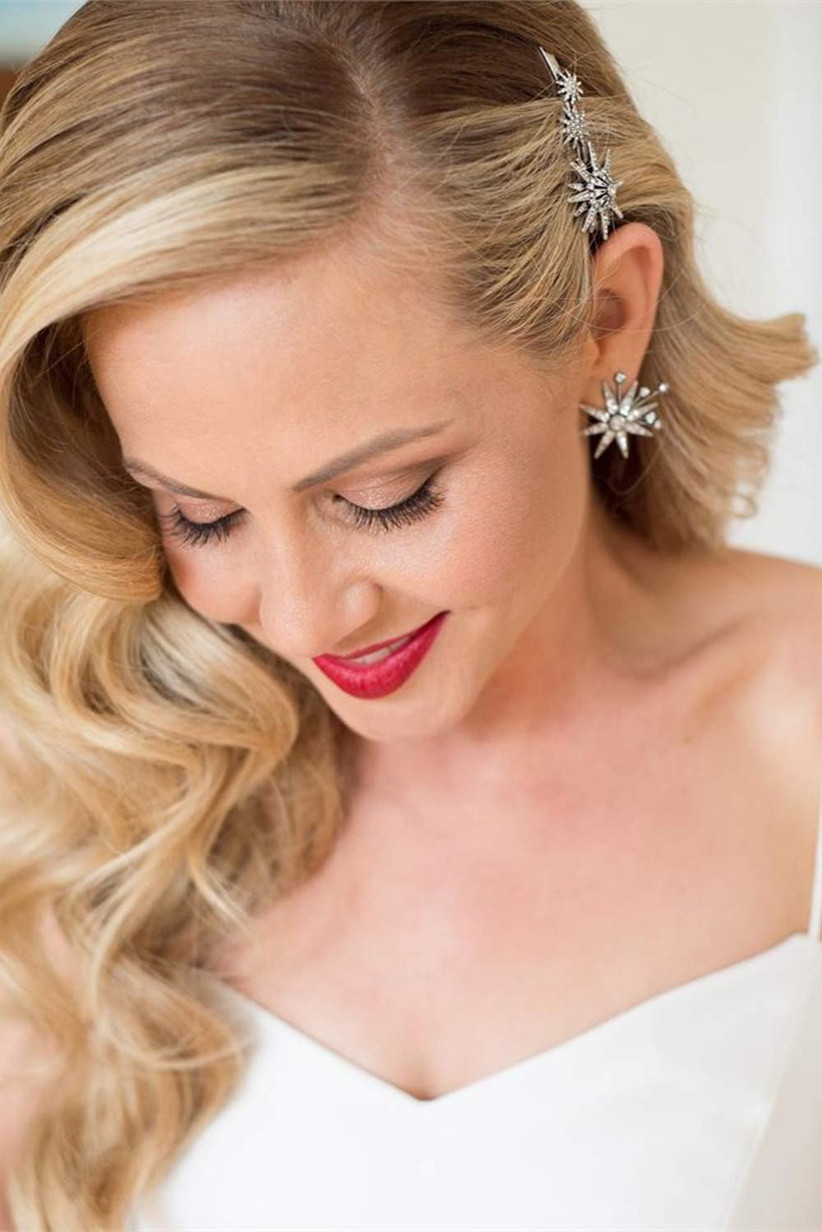 Image: Bloomfield Photography
Here's a hot tip: structured statement earrings. Search have gone up a whopping 947%, and big hoops, jewelled pendant and swinging chandelier earrings are the must-have accessory of 2018. If you prefer understated then bring the bling to your footwear. Be a step ahead of the crowd in on-trend embellished shoes with stud, pearl, buckle or crystal accents.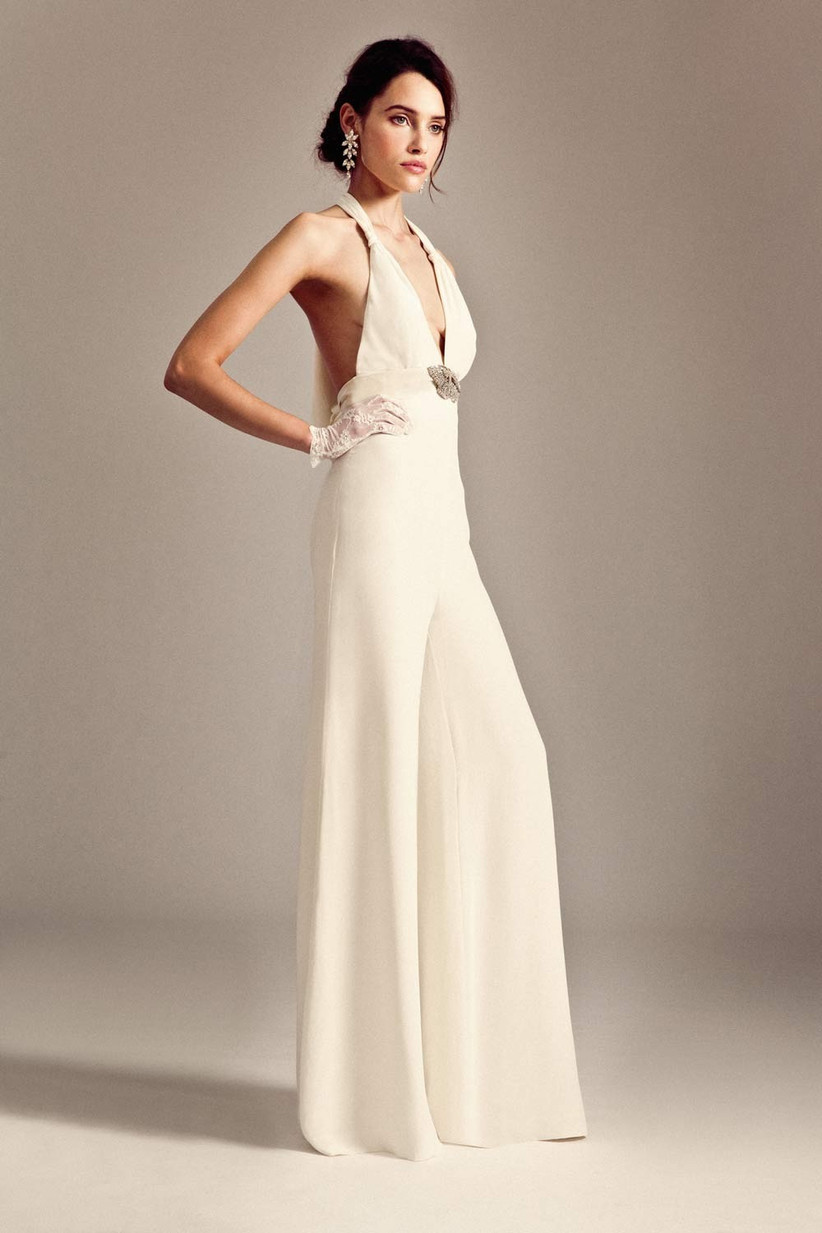 Image: Temperley London
For brides looking for an alternative to a wedding dress, dramatic wide-leg trousers and jumpsuits are totally en vogue. It's a bold look that also works for a wedding send-off outfit; and if you're heading straight to the airport to jet off on your Parisian honeymoon, top it off with a beret, currently having a huge resurgence.
READ MORE: Amazing Wedding Dresses For Under £1,000
Men's Fashion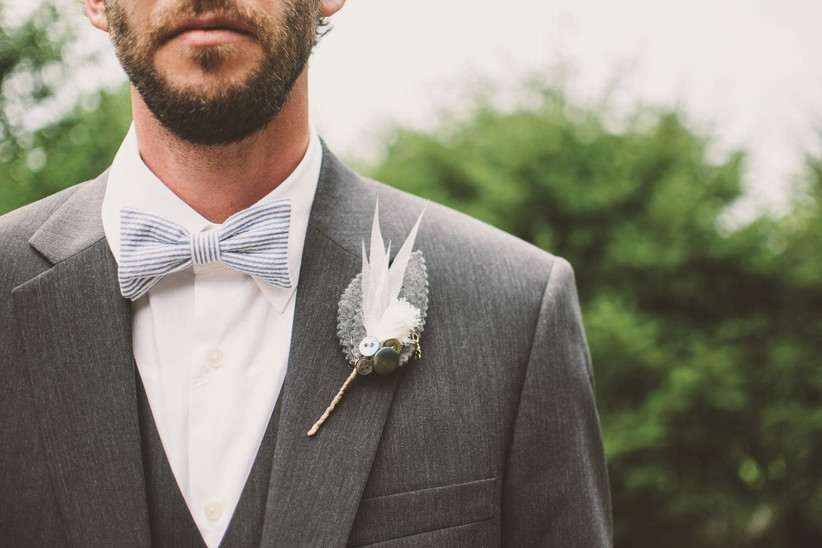 It's all about emphasising the groom in groomed. Book yourself in a local barber for an indulgent beard trim for that picture perfect hirsute look, according to the gurus at Pinterest.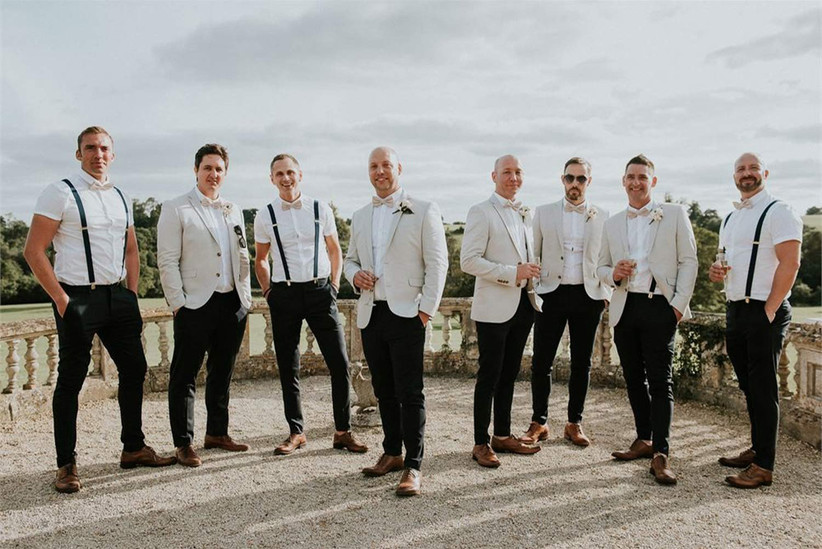 Image: Rich Howman Photography
Upgrade your slick look with "wardrobe enhancers", which is a fancy way of saying men's accessories. Cufflinks, glasses and rings will all be big in 2018. Suit-wise, the prevailing fashion is monochrome; but this latest update sees grooms and their ushers mixing shades of neutrals or opting for sharp and sleek all black ensembles.
Travel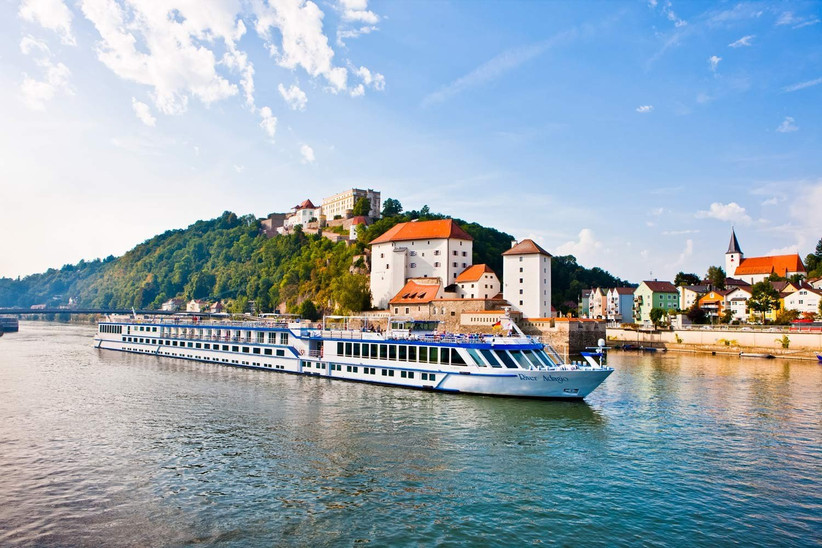 River cruises are going through a revival and are set to be a big honeymoon trend for 2018. No longer the reserve of retirees, there's a whole range of new ships catering to the younger, more adventure-seeking market that takes in the best of Europe's most Pinterest-worthy cities.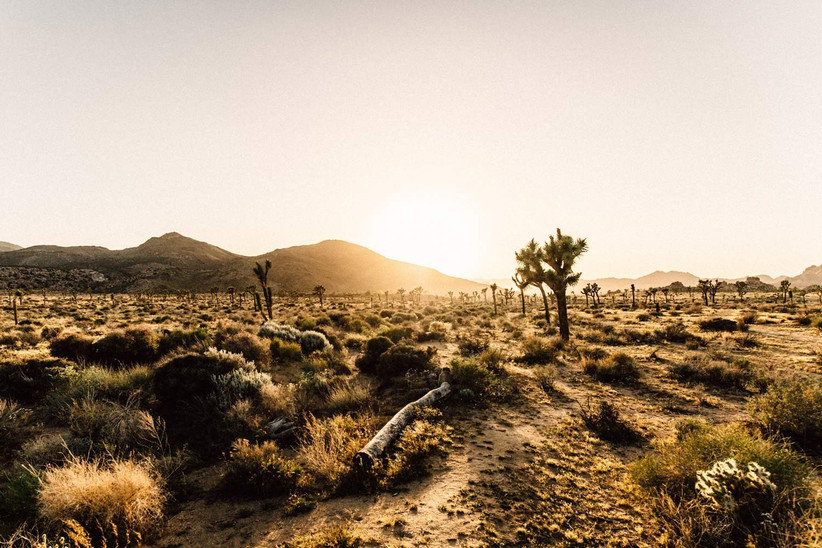 Thrill-seekers will love the burgeoning trend for desert travel, with destinations like Morocco, Dubai, Atacama Desert and Joshua Tree National Park super hot right now. Combine two big trends for 2018 by island hopping around Croatia or Greece and taking in authentic dining experiences with cooking classes or meals with local hosts on your honeymoon.
READ MORE: How To Plan A Wedding In Six Months
Celebrations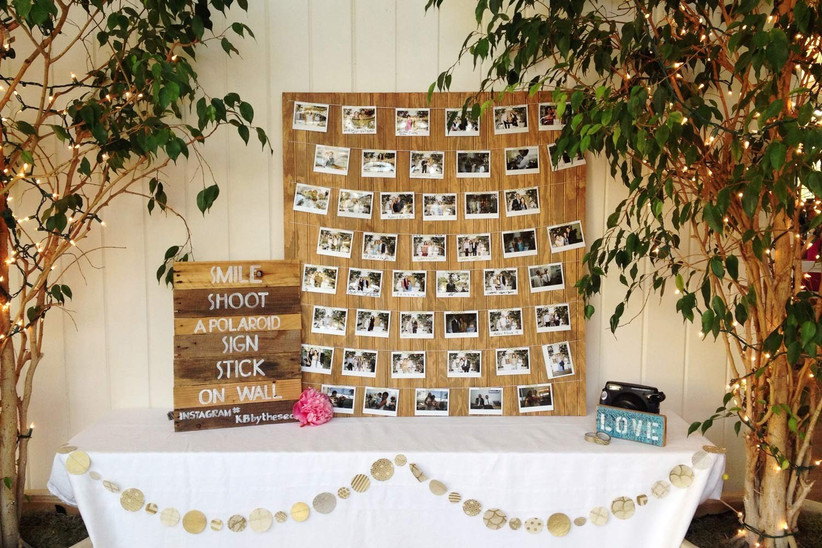 Image: Zoie Events
Key to every memorable wedding is a guestbook where friends and family can leave notes and highlights of their day for the happy couple to read later. This year, personalised keepsake guestbooks with novel ways for guests to leave messages (polaroid photo wall and a postcard post box, for example) or ones that even form artwork you can display post-wedding will be top of the to-buy or DIY list for brides. Get creative and get making for the ultimate unique momento.
Image: Botanical Bright via Instagram/@jenssuccs
Wreaths have proven their popularity doesn't just end when winter does. There's a new craze sweeping the wedding foliage world where summer wreaths, featuring plump succulents and lush foliage, are the all the seasonal-mash-up rage.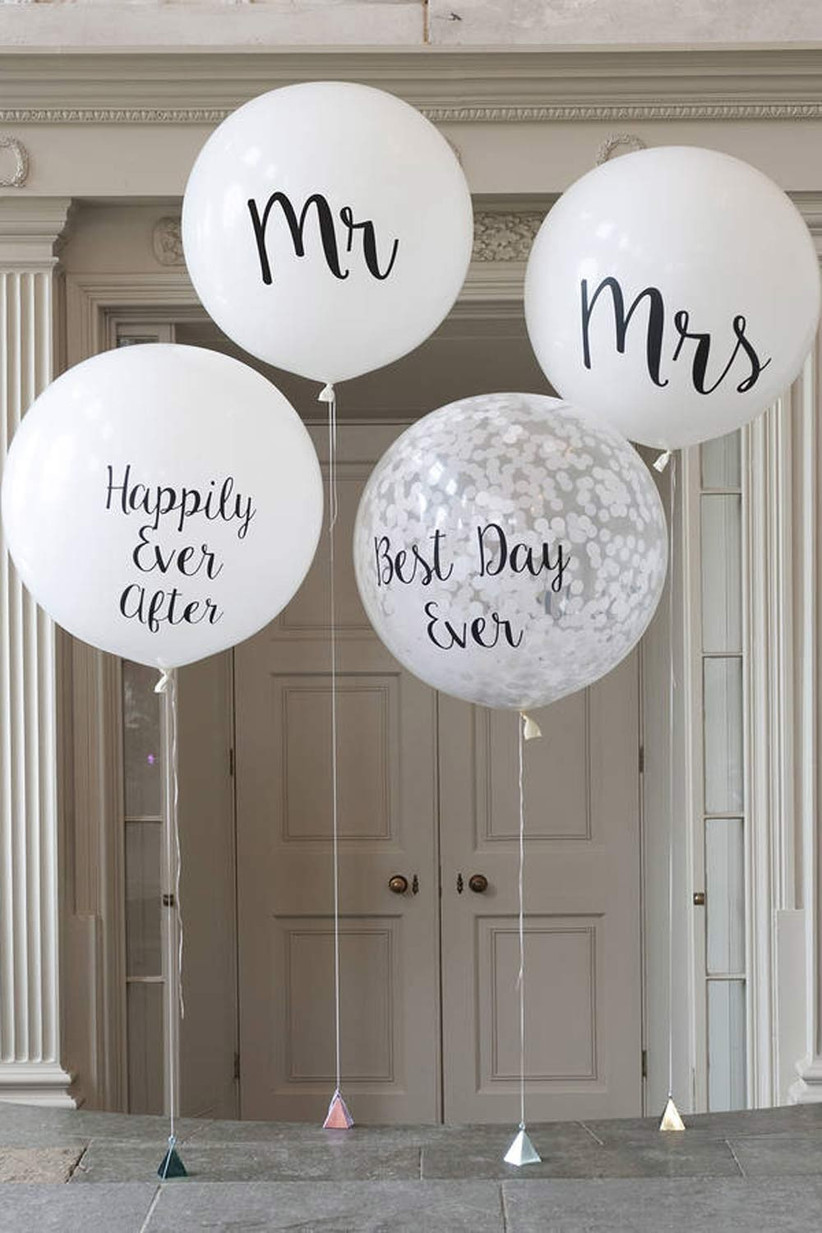 Image: Bubblegum Balloons at Not On The High Street
You can even add foliage to your filled balloons – THE next big thing to have at your wedding. Stuff them with glitter or confetti and fill up the whole room, your younger guests will adore it!
READ MORE: The Complete Wedding Anniversary Guide
Wellness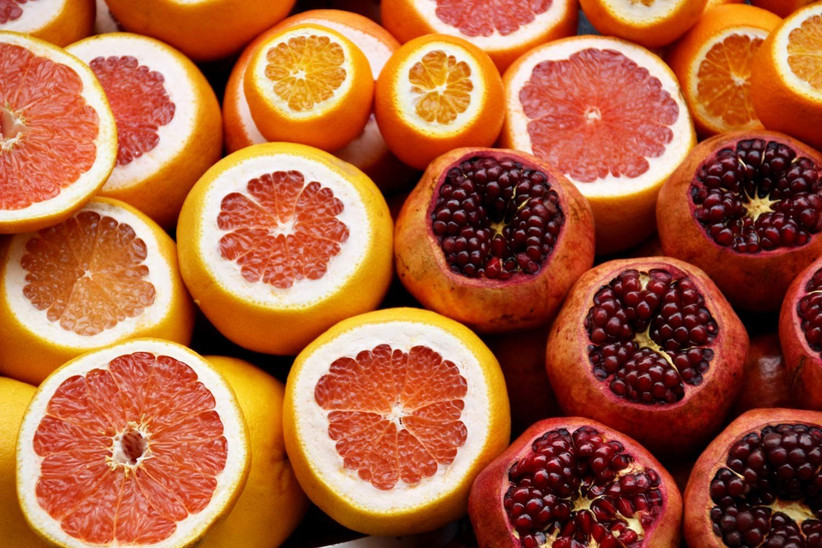 Health and fitness isn't about reinventing yourself for the wedding, but being the very best version of you. That's why the trends for 2018 in the wellness world are all about looking strong and glowing.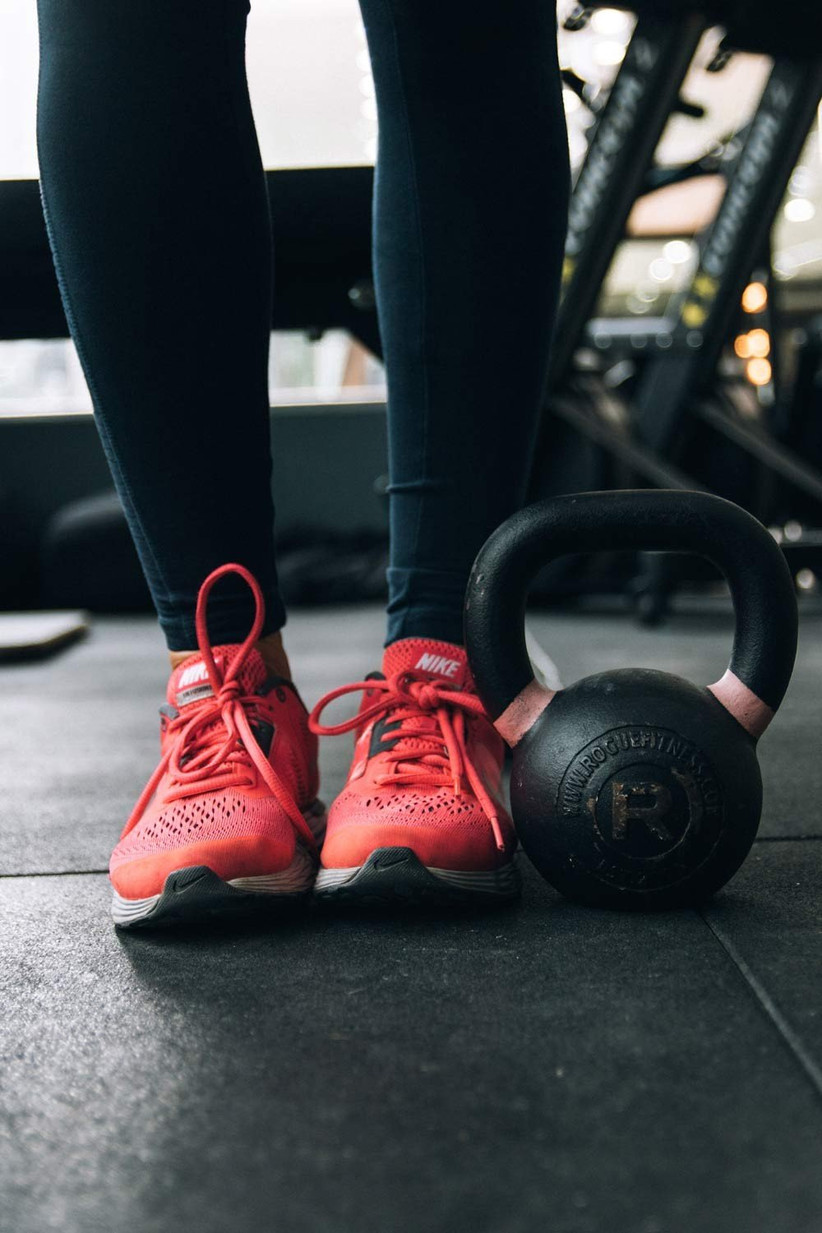 Nourish your inside with vitamin C, while balancing yourself holistically with Tai Chi and exercises on your yoga wheel. Pumping iron with the strength training trend will give you the toned shoulders and arms of your dreams for your wedding dress.
Check out this gorgeous selection of wedding photography inspiration, from confetti shots to photographer's own favourites. And make sure to follow Hitched on Pinterest too for your latest wedding inspiration!