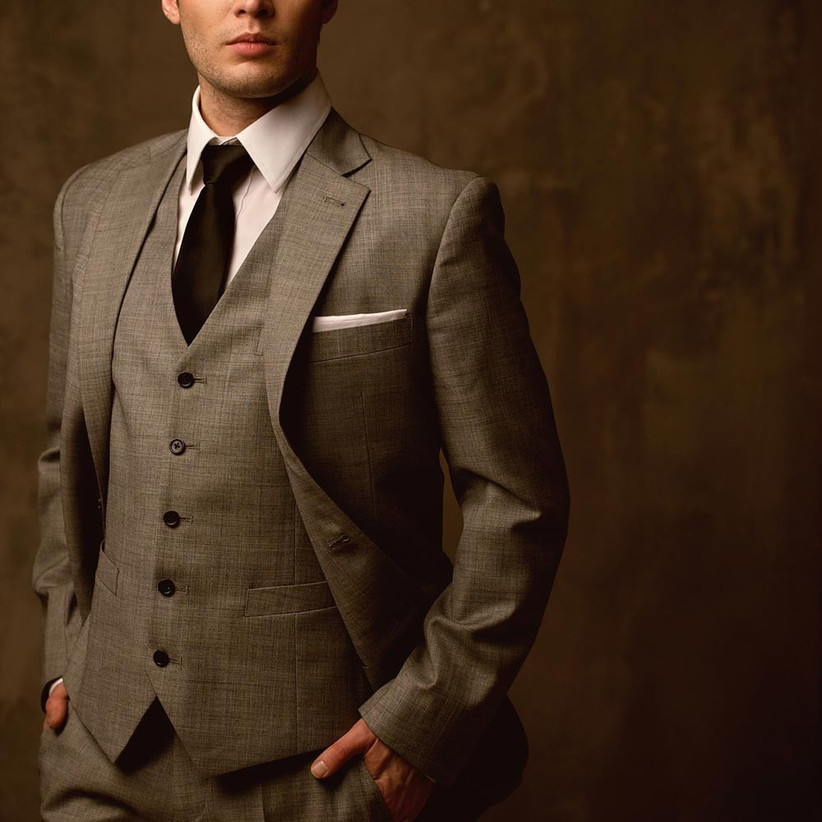 Once you've got the perfect introduction to your best man's speech, it might feel like the rest flows perfectly – up until the end. You need to finish your speech on a high so we've come up with the best ways to end a best man's speech to help you out. You're welcome!
READ MORE: Inspirational Best Man Wedding Speeches
Sentimental Best Man Speech Endings
Your speech might be full of hilarious best man jokes but it is nice to end on a more touching note. If you feel like giving your speech a heartfelt ending, here are some ideas. It's also worth reading our edit of the most inspiring quotes about love and marriage or browsing through our list of best man toast ideas as they can provide the perfect way to close a speech.
"To love, to laughter, to happy ever after – raise your glasses to the bride and groom!"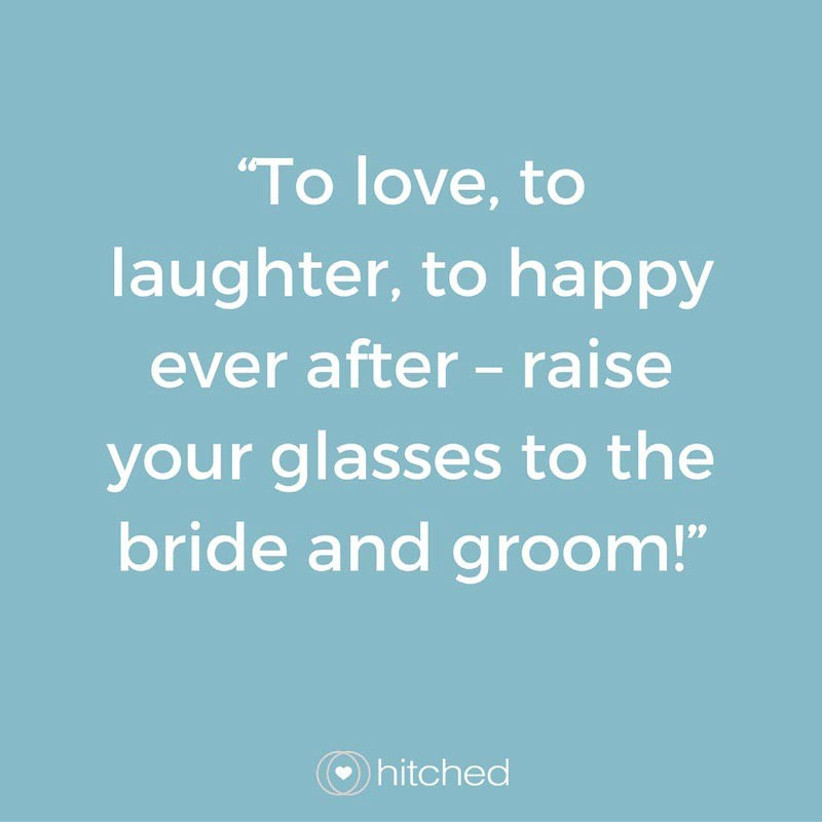 "Ladies and gentlemen, please join me in a toast to the new Mr and Mrs [NAME]. I give you the bride and groom!"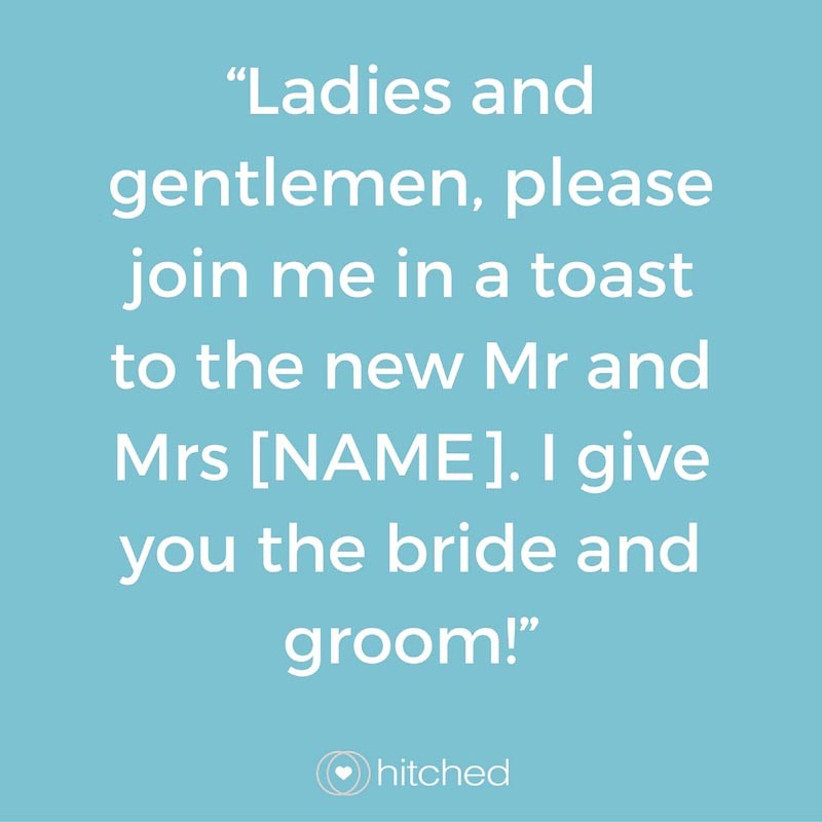 "It's been a privilege to be their best man – everyone please join me in raising their glasses to the happy couple."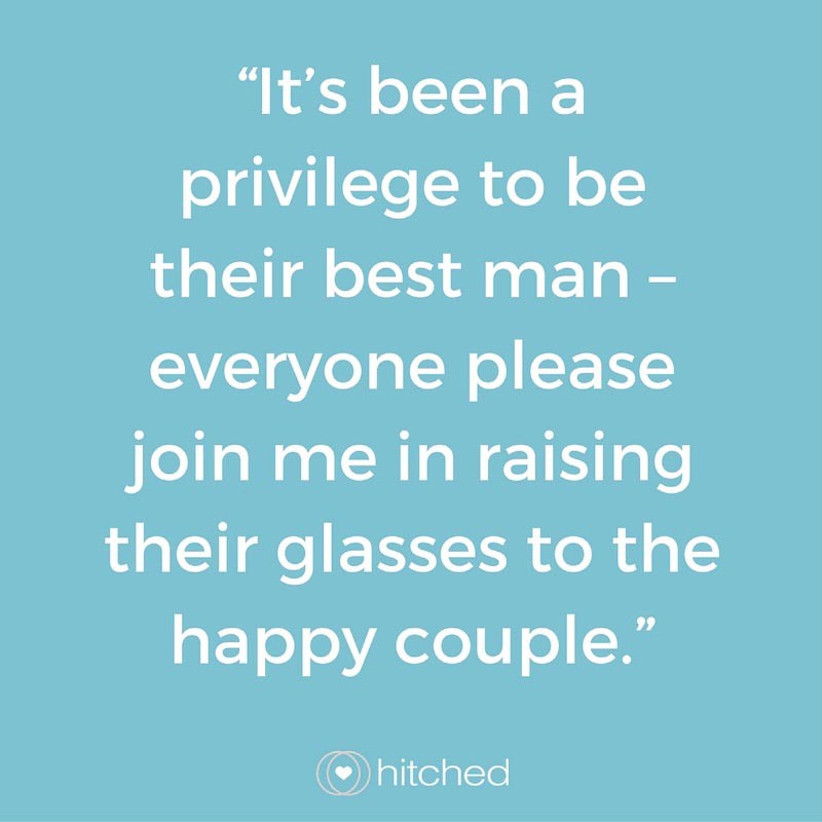 "Let's wish them all health, wealth and happiness – to the bride and groom!"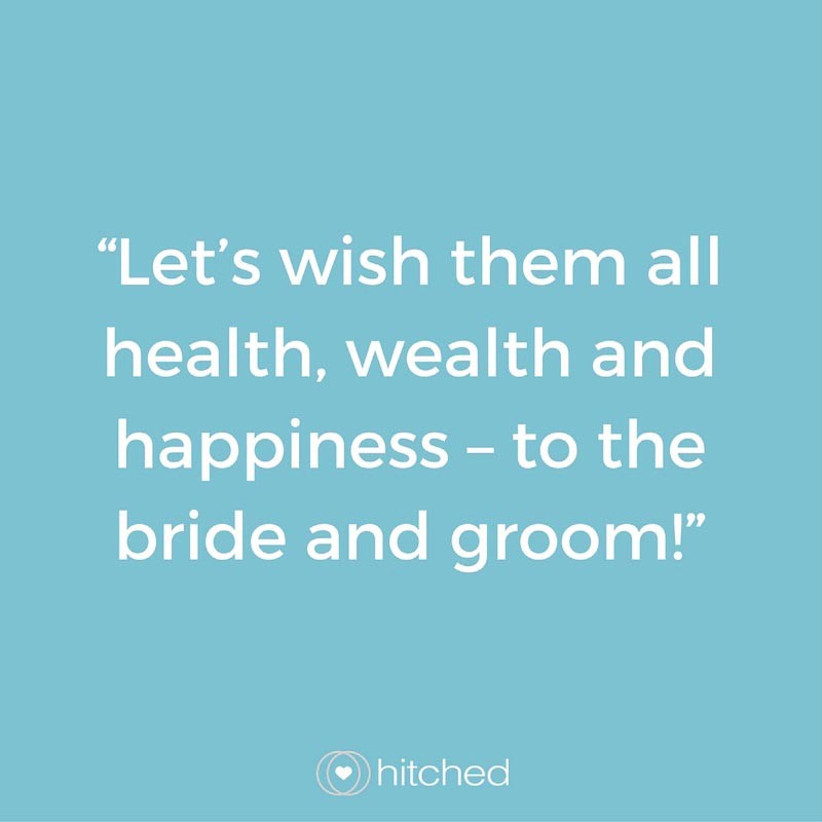 "I'd like to finish on a romantic film quote from When Harry Met Sally: 'When you realise you want to spend the rest of your life with somebody, you want the rest of your life to start as soon as possible.' To the rest of their lives together – Mr and Mrs [NAME]"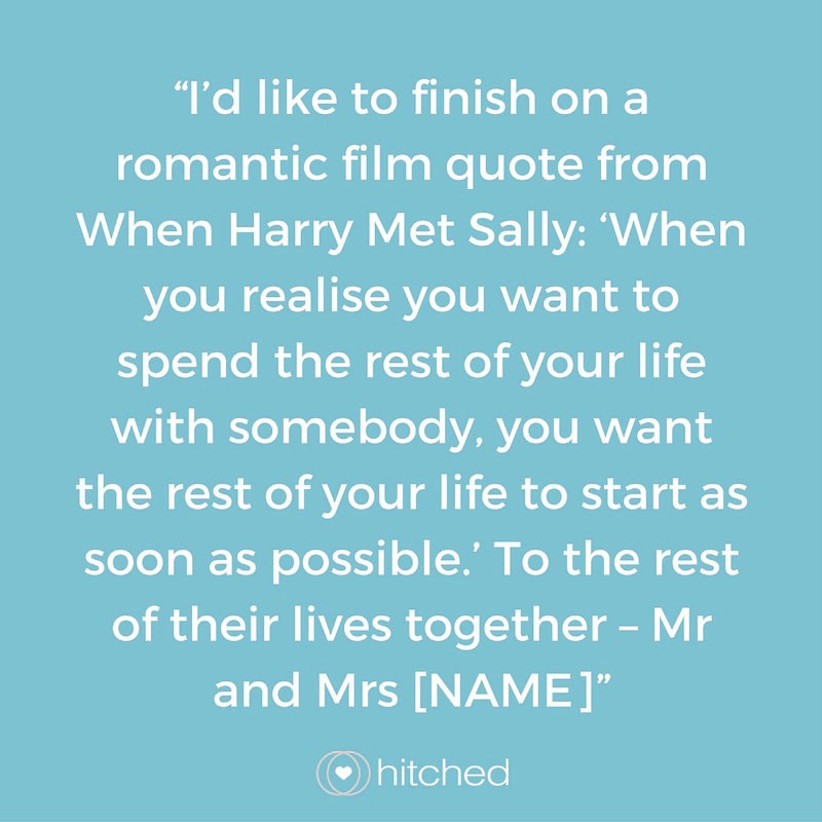 "To my best friend and his beautiful bride: to Mr and Mrs [NAME]."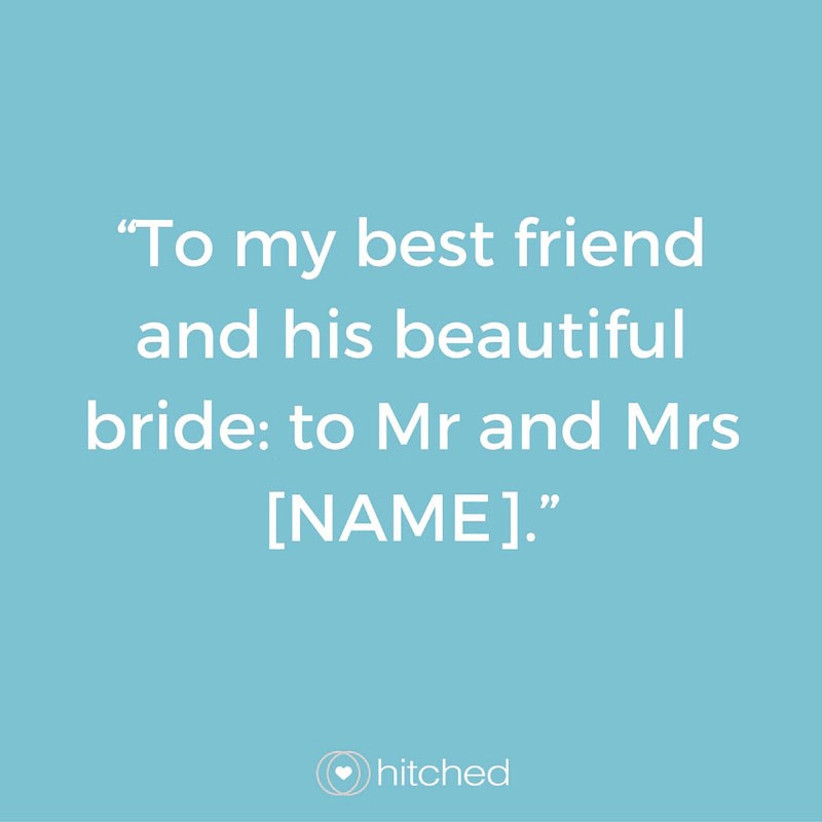 "You don't marry the person you can live with, you marry the person you can't live without, which is exactly what [NAME] and [NAME] have done, so let's raise a glass to them."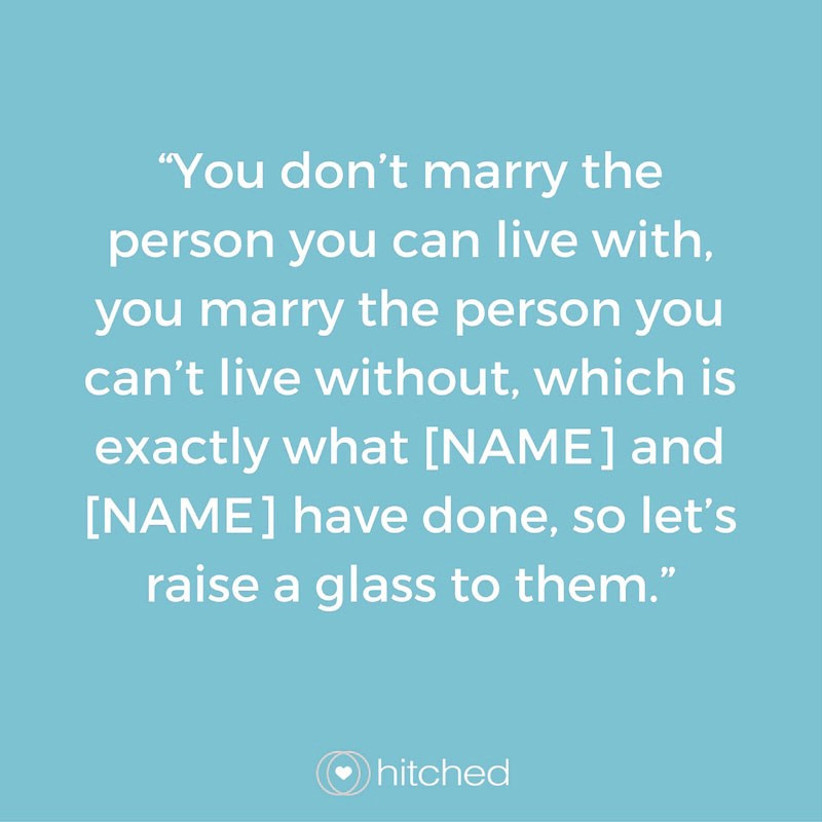 Funny Best Man Speech Endings
Maybe you've started with the perfect funny wedding speech introduction and you want to end on a laugh too – here are some funny speech endings to inspire you. We've also got some fun quotes about love and marriage which will help to have everyone giggling as you bring your speech to a close.
"May you two have the two essential things you need for a successful marriage: a sense of humour and selective hearing!"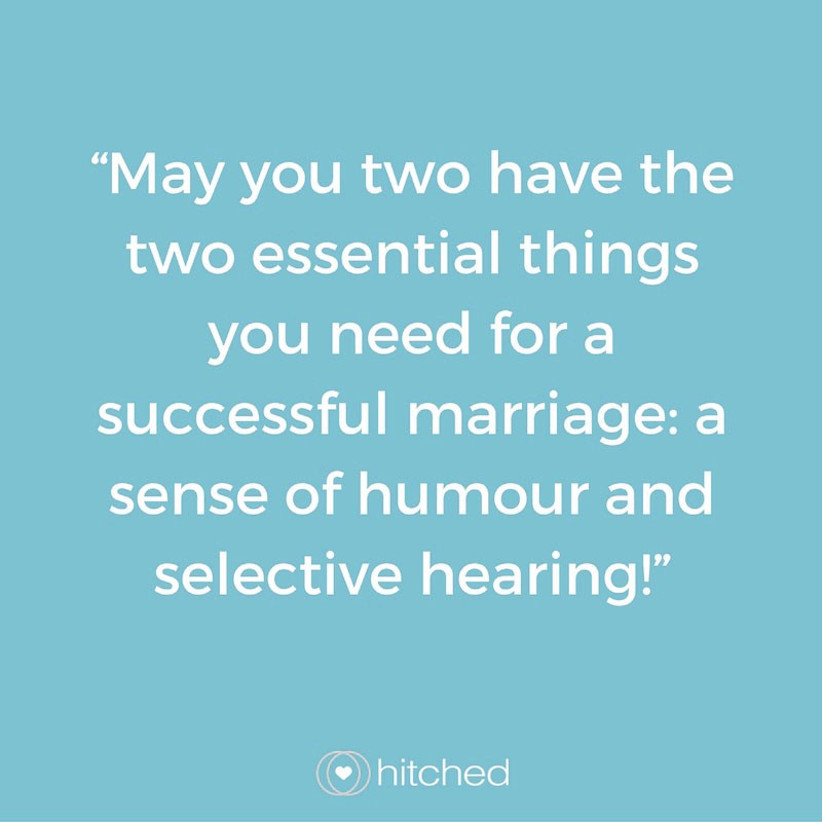 "I wondered what kind of toast to end on, and I decided on French: Boire à l'heureux couple"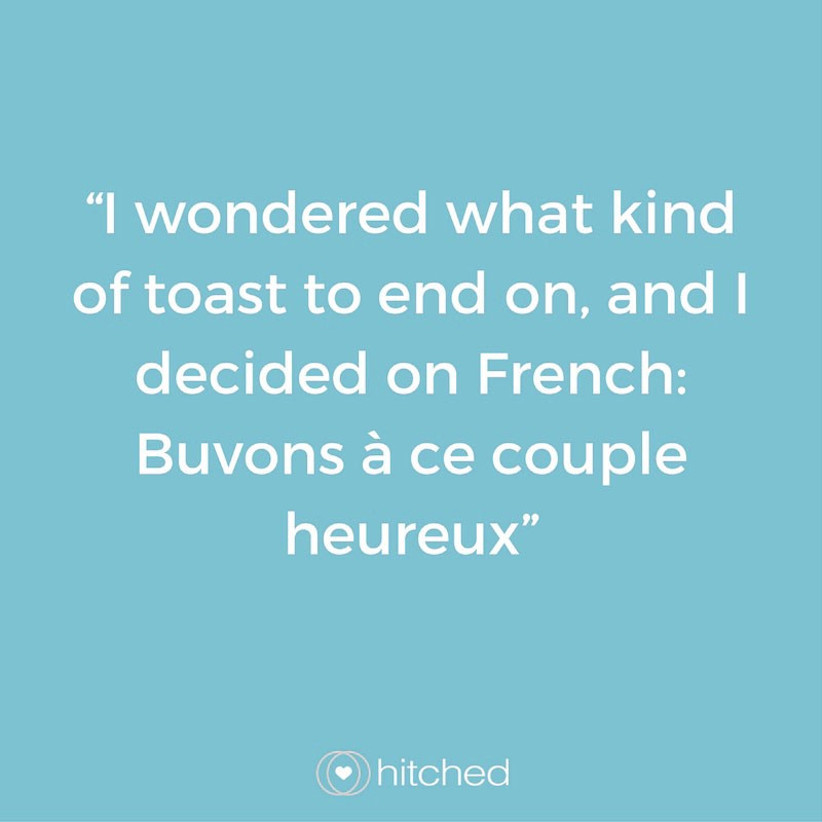 "To my friend, [GROOM'S NAME] – here is a poem to help you through married life: 'To keep a marriage brimming with love in the loving cup, when you are wrong, admit it, and when you're right, shut up!' Cheers!"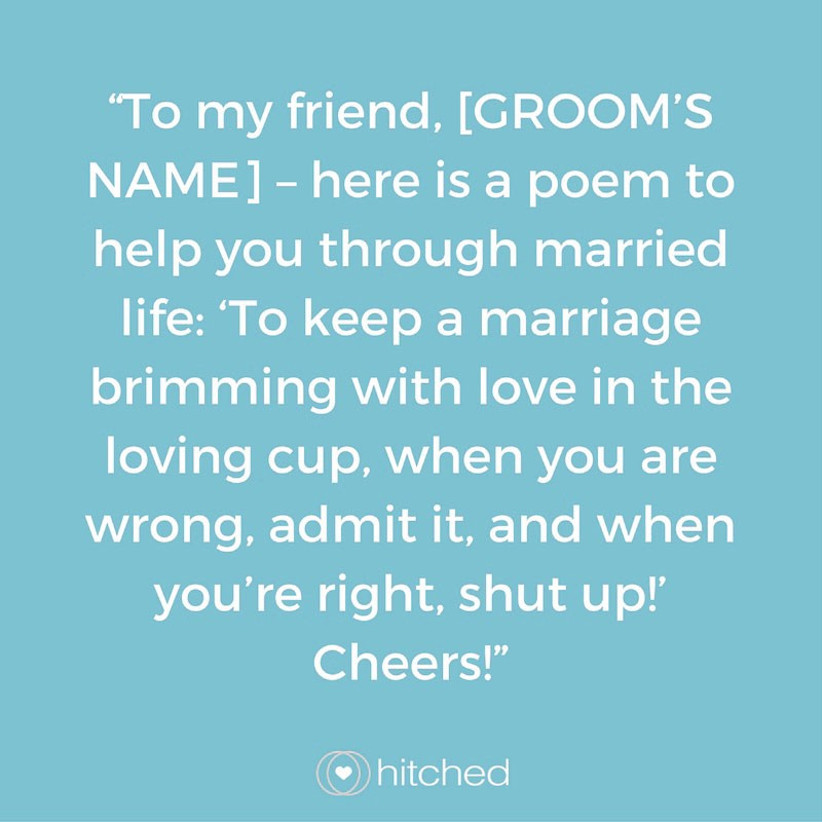 "[BRIDE] and [GROOM], before I finish, I'd like you to turn to face each other. You're now looking into the eyes of the person who is statistically most likely to murder you. To the bride and groom!"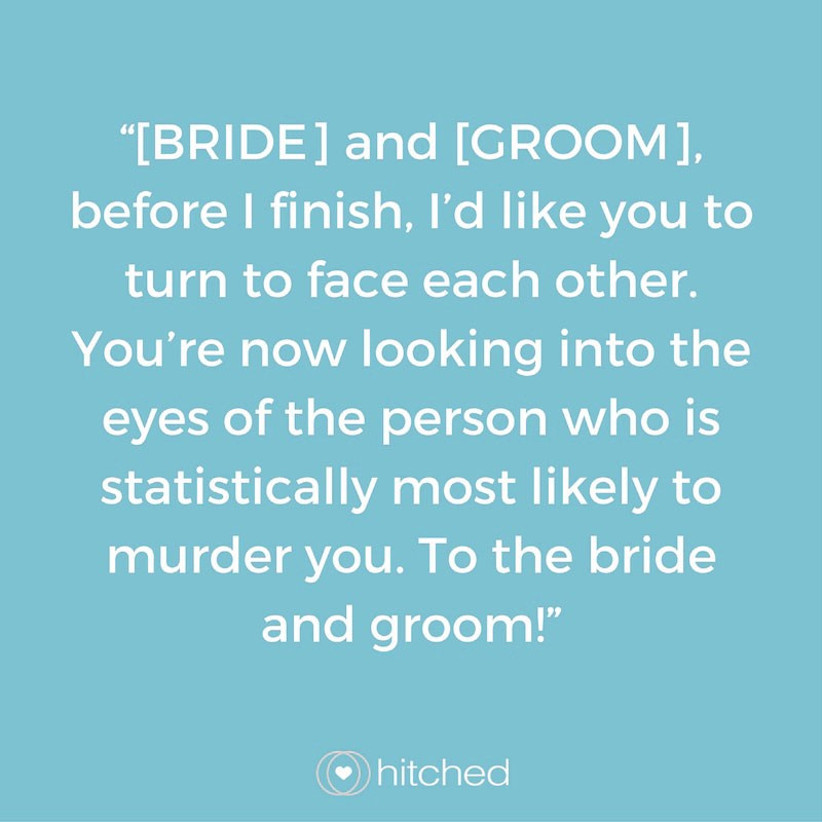 "There's a wedding tradition you may have heard of. Something old, something new, something borrowed and something blue. Well, before I finish my speech I'd like to give [BRIDE] a gift relating to this. You have your something new in the form of your husband, so my gift is a bit old and blue and I'll lend it to you to help you out on your wedding night. [BRIDE], here are some slightly used blue socks for you."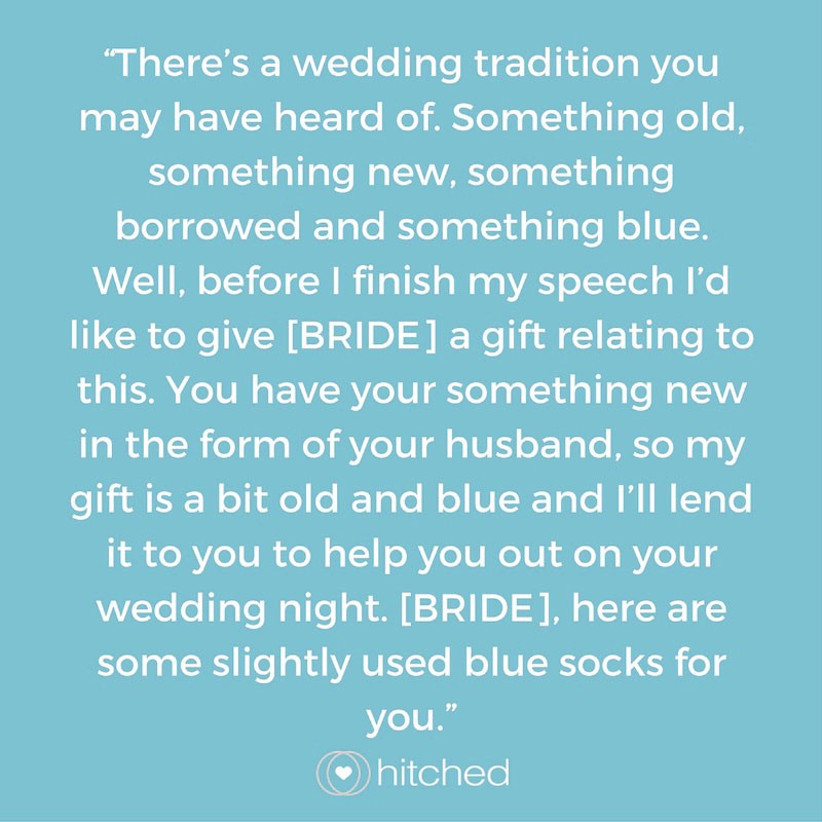 "I'll end my speech with some telegrams. [GROOM], there's one here from your bank manager. He said he's sorry he can't be here today but he'll be seeing you immediately after you get back from your honeymoon."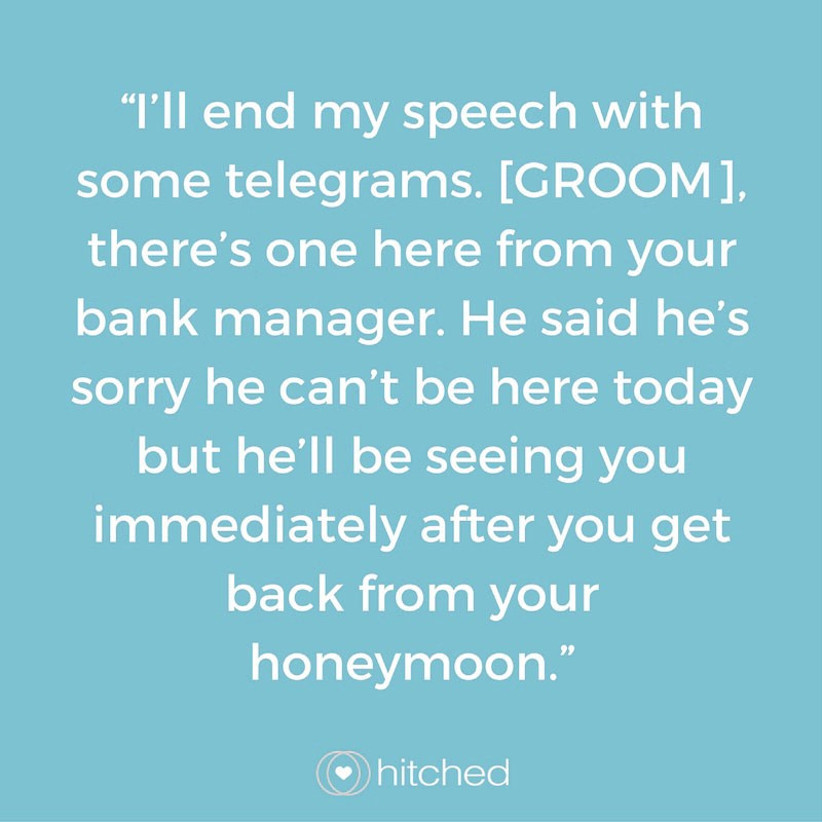 "Later on, the bride and groom will be heading off on their honeymoon to Wales. At least that's where I think they're going; [GROOM] said he was going to Bangor for two weeks."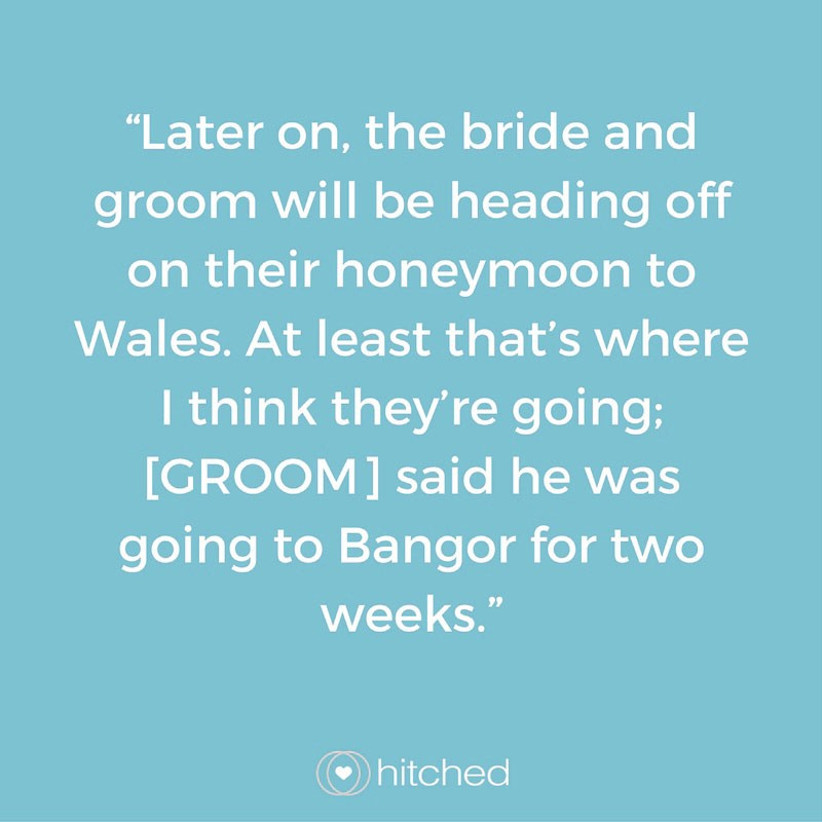 Make sure you read our guide to overcoming wedding speech nerves to ensure you give a smooth speech that everyone will be talking about for months after the big day!