2018 Wedding Trends: What's Hot for 2018
Are you planning a wedding in 2018? If so, you need to know about these hot wedding trends!
We have included third party products to help you navigate and enjoy life's biggest moments. Purchases made through links on this page may earn us a commission.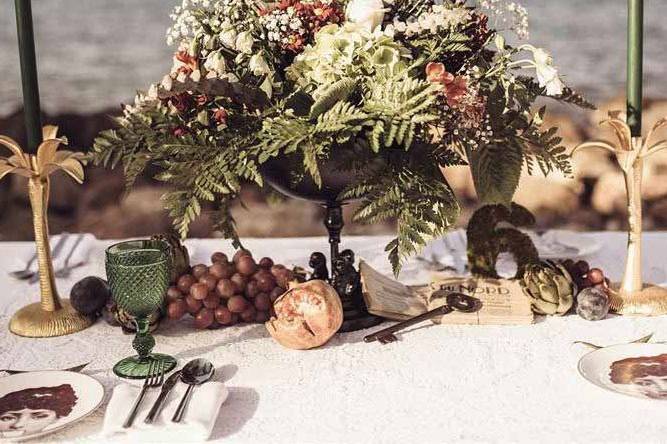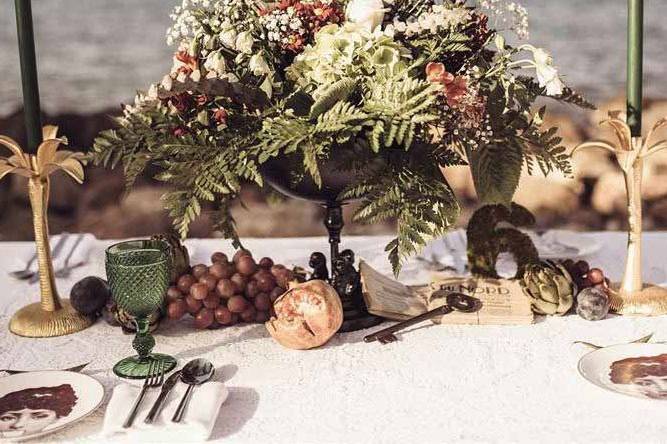 If you're planning a wedding in 2018, then a great place to start is of course 2018 wedding trends! After all, finding out what's going to be hot in the year you say 'I do' will be vital when it comes to planning your special day.
From gorgeous bridalwear trends and unique décor ideas, to the latest in wedding stationery, we have a mix of all the latest 2018 wedding trends you need to know about!
2018 Wedding Venue Trends
More often than not, the type of wedding venue you book will usually set the tone for your entire wedding theme.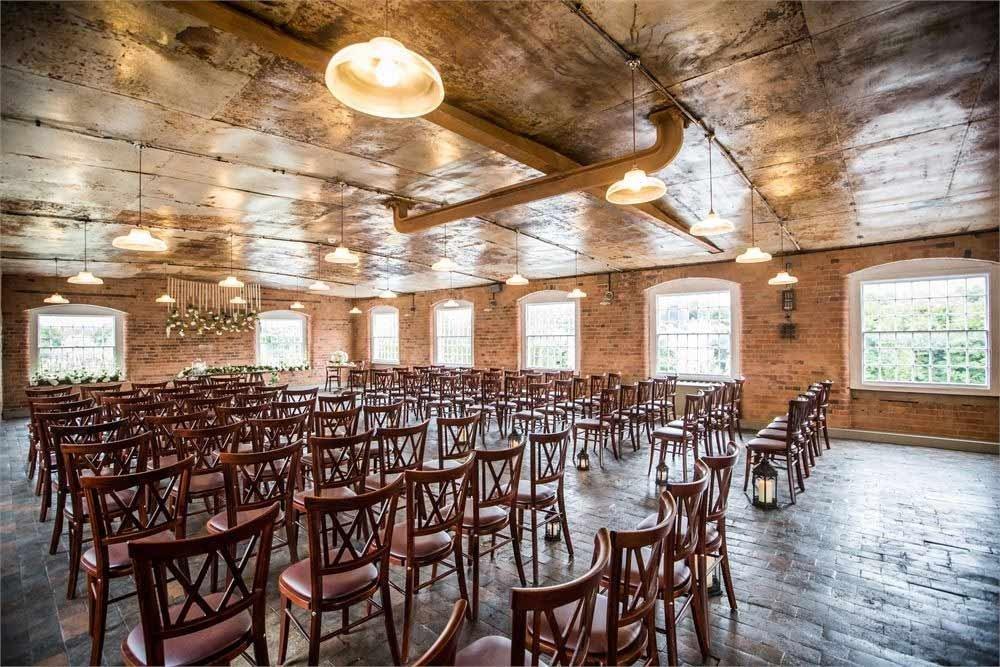 Venue – The West Mill
Recently, we've seen a huge move towards industrial-looking venues. These types of venues tend to be more of a blank canvas, where couples can really go to town on the reception décor and make it their own.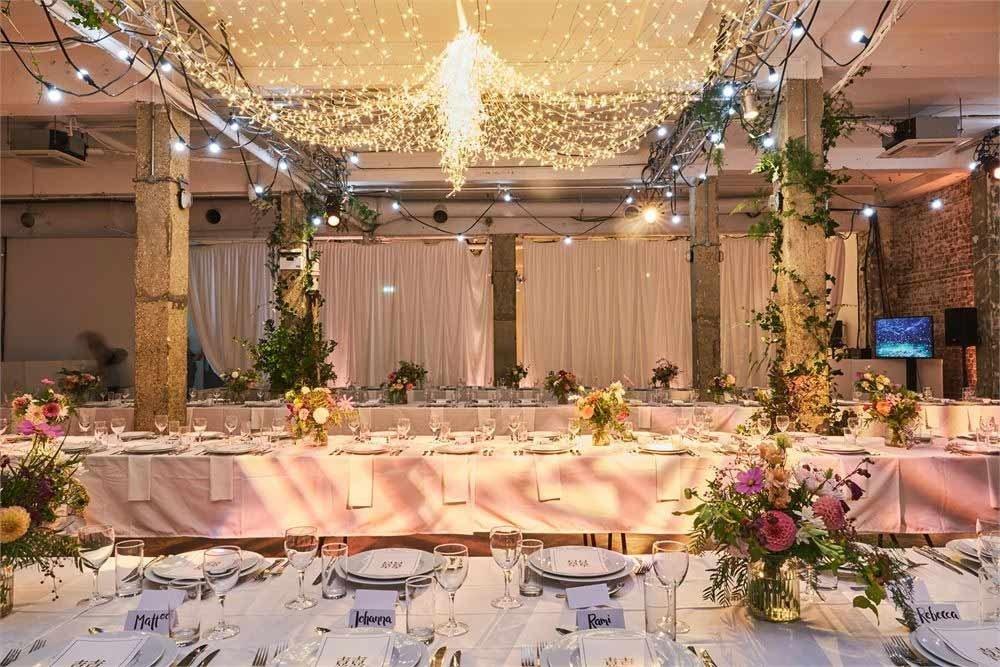 Venue – Studio Spaces
Open spaces and industrialised architecture is a key trend for 2018 weddings – and we've really taken to this here at Hitched, as it allows couples to host a modern wedding with real character. Hitched's Editor, Sarah, says: "It's becoming clear that more and more brides are looking for a unique and alternative venue to really show off their individuality.
"What's great about the rising trend for more industrial-looking locations is that you can give your day a cool and edgy feel, while still having the option to dress it in a way that's personal to you – whether that's filling the room with flowers, playing around with lighting from candles and fairy lights, or leaving it neutral for a high-impact effect". 
READ MORE: Find Your Perfect Wedding Venue
2018 Wedding Theme Trends
We spoke to wedding planner La Fete about the key theme and colour scheme trends for 2018 weddings.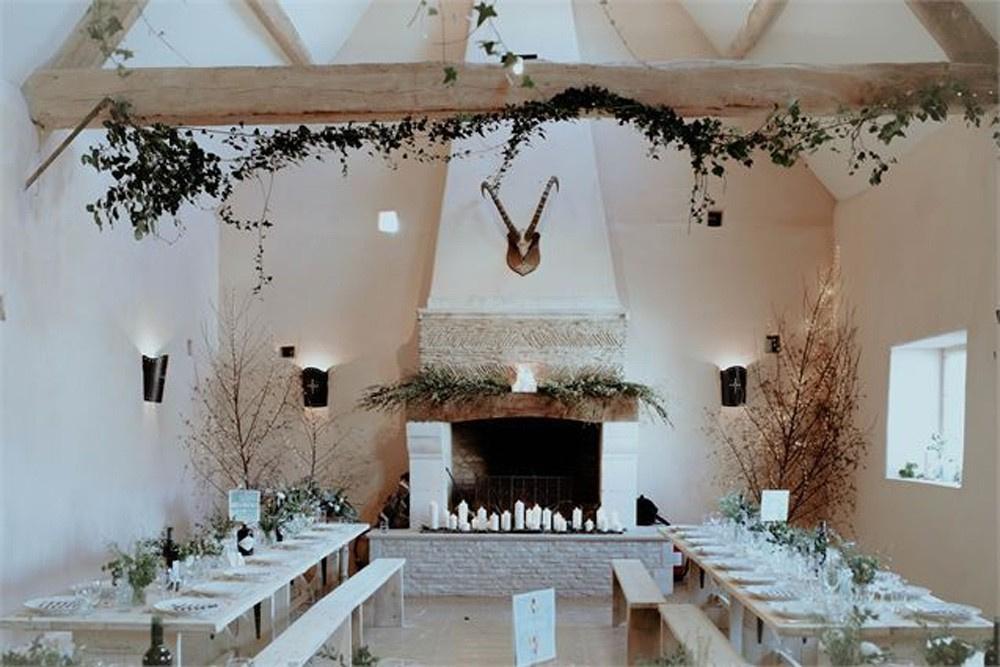 Venue – Oxleaze Barn
"2018 is going to be all about natural light and stripping things back to basics – we are moving towards a minimalistic look where natural light and polished details are key."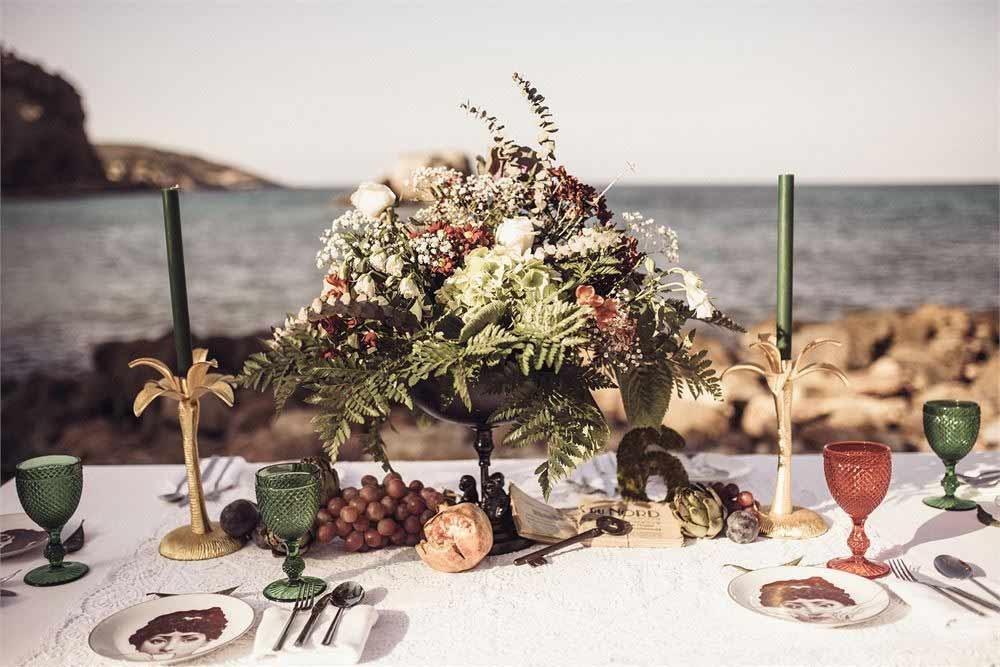 Decor – La Fete
Tying in really well with the industrial-style venue, La Fete also mentioned the appearance of copper and metallic details, marble aspects and white and green tones for any floral décor.
READ MORE: Stylish Marble Wedding Ideas
2018 Wedding Décor Trends
To get to grips with the most on-trend wedding décor ideas for 2018, we caught up with Rosie from Lavender and Rose, a wedding décor hire company, who had some really interesting ideas.
Bell Jars and Foliage
"Greenery might have been Pantone's colour of the year in 2017, but the trend is going nowhere as far as we're concerned.
"When it comes to floral décor, foliage-only requests have become increasingly popular – tablescapes and hanging hoops are now being transformed into woodland wonders with the use of a little leaf."
READ MORE: Wonderful Woodland Wedding Ideas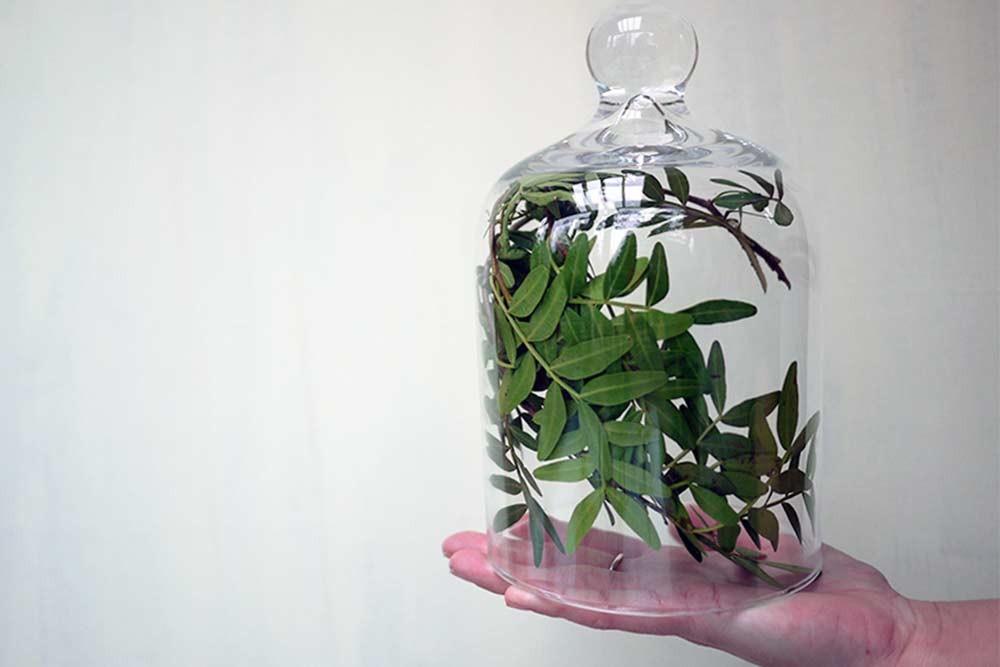 Image – Lavender and Rose
"The bell jar gives height to this décor piece, while the leaves add colour, making it the perfect addition to any table – and you can have this kind of thing in a range of different sizes… the bigger, the better!"
Table Wreaths
"To avoid the whole 'I can't see you across the table' faux pas, brides are becoming more cautious about the height of the wedding centrepiece they choose, going for low and long rather than the more traditional tall arrangement."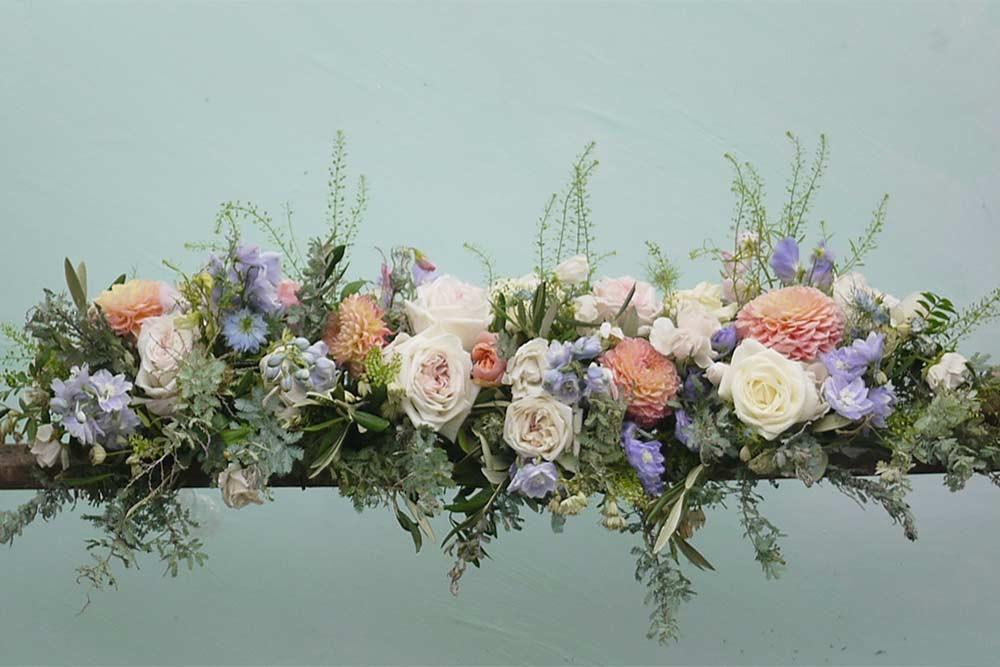 Image – Lavender and Rose
"We love creating table wreaths in soft, dusky shades to run the whole length of the tables and they're often the thing that couples tell us they loved most about the flowers on their big day."
Geometric Metallics
Since the mention of copper décor from La Fete, we can't help but notice how much of a trend this has become, along with geometric angles and modern shapes.
READ MORE: Gorgeous Rose Gold Wedding Ideas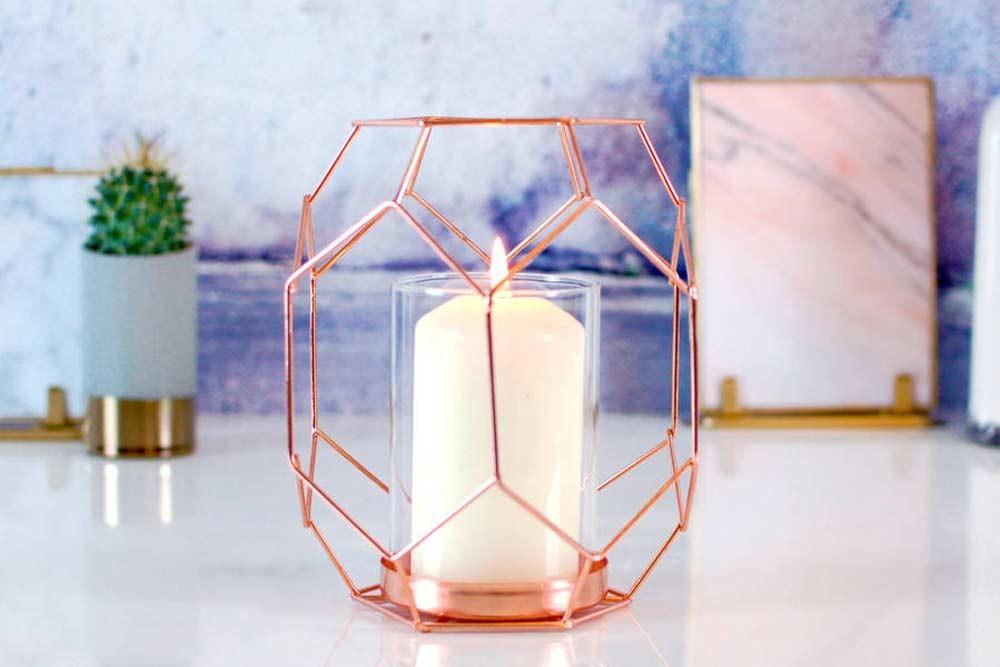 Candle Holder – Not on the High Street
This kind of décor is the perfect way to add a sleek and modern twist to your industrial and minimalist wedding theme, even if it's from something as small as some carefully-placed candle holders!
2018 Wedding Dress Trends
Peta Hunt, Editor at Large at You and Your Wedding, highlighted the biggest wedding dress trends for 2018, straight from the catwalks.
SEE MORE: Wedding Dresses
Relaxed Wedding Dresses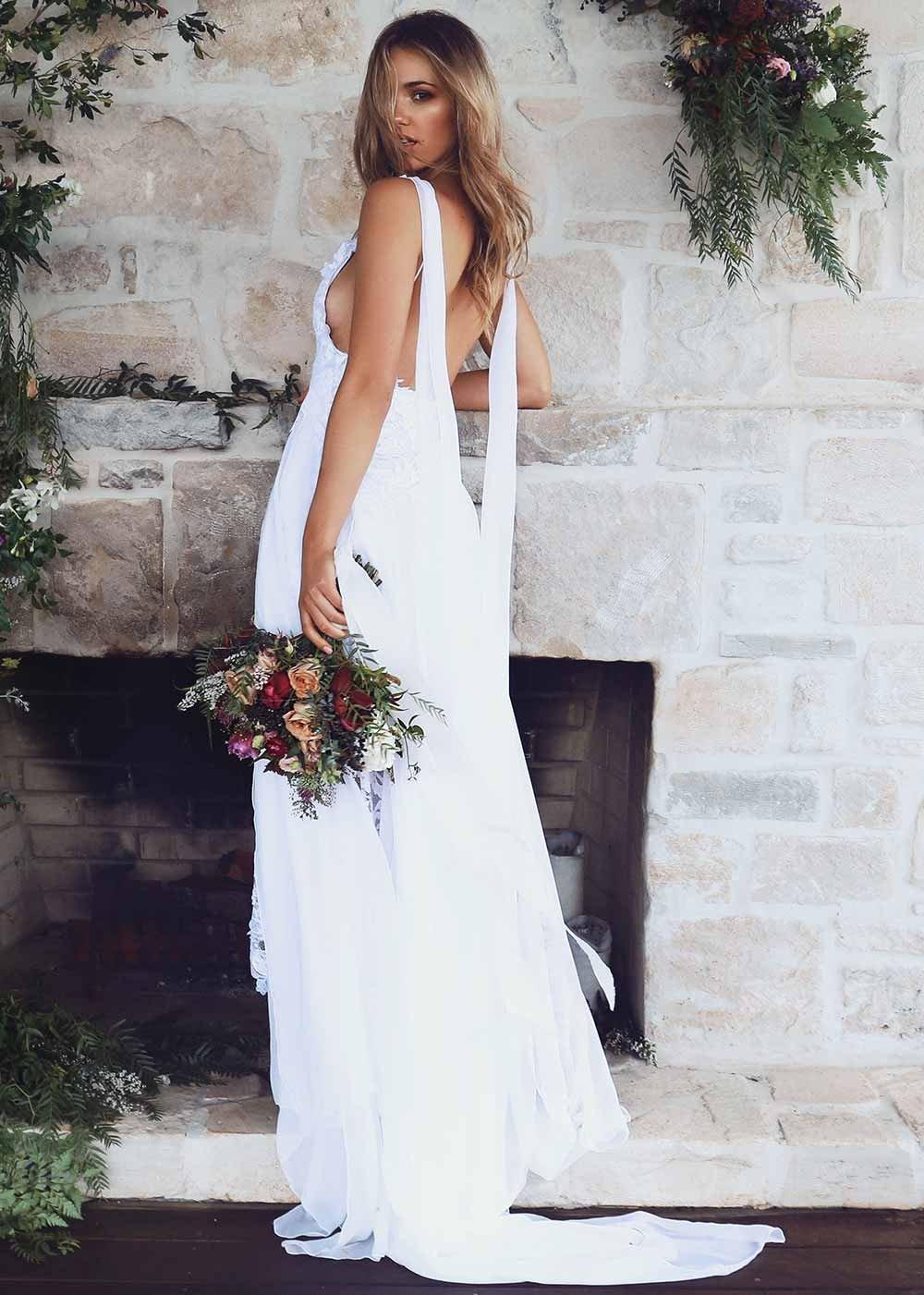 Wedding Dress – Grace Loves Lace
According to Peta, floaty, bohemian-style wedding dresses are all the rage for brides getting married in 2018. The elegance and intricacy of the designs just oozes romance.
Coloured Wedding Dresses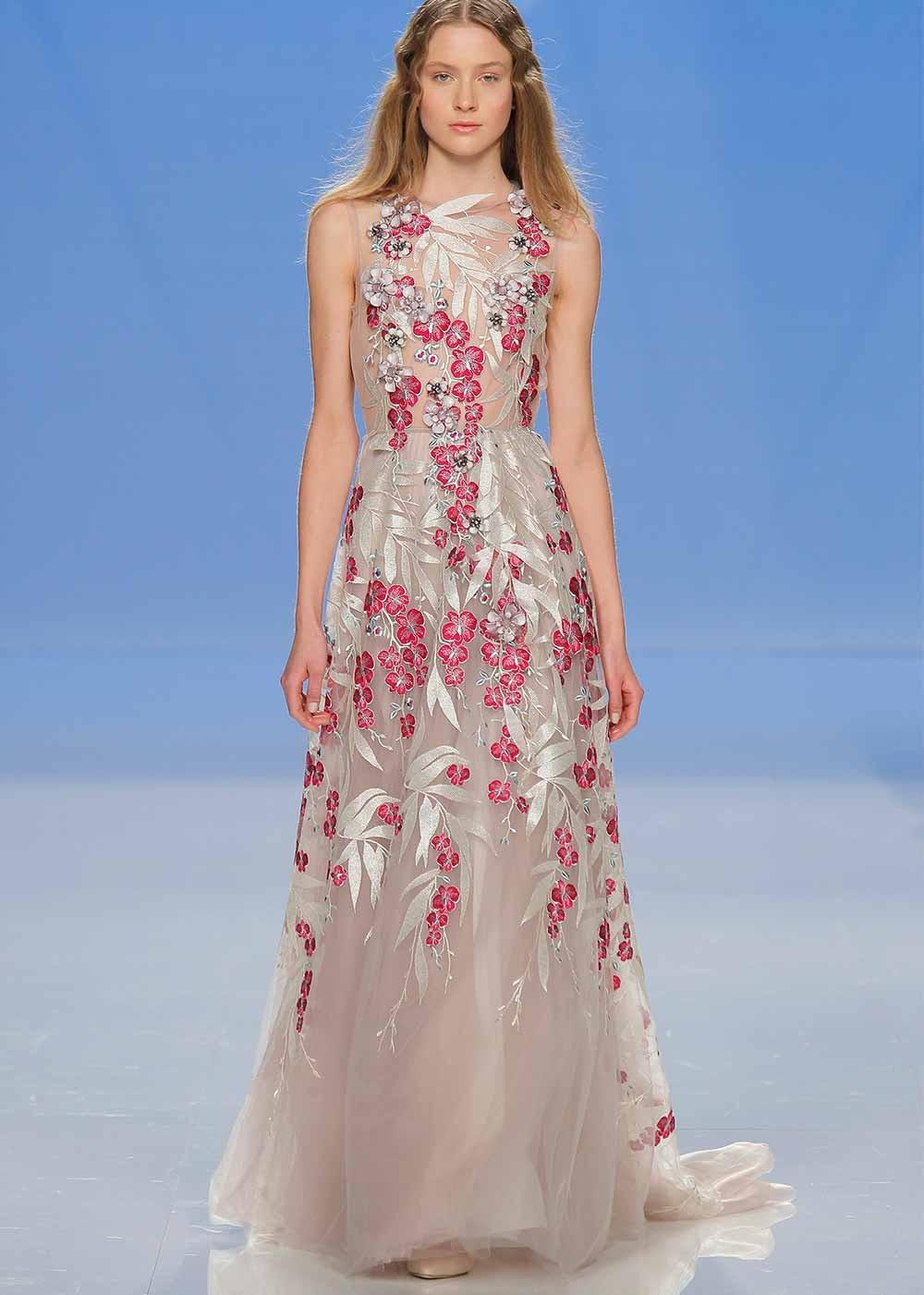 Wedding Dress – Marco & Maria
Adding a splash of colour to your bridal look is something which will really make you stand out as a bride in 2018. We also adore floral detail on dresses, and it looks even better when done with a hint of colour.
READ MORE: Coloured Wedding Dresses
2018 Bridesmaid Dress Trends
The stand-out trend for bridesmaid dresses in 2018 is definitely bridesmaid separates.
Image – Coast
One reason we love this trend so much is because it gives brides more choice and freedom in how they dress their bridesmaids, allowing them to switch up the necklines for each bridesmaid and change the lengths of the skirts, whilst keeping in with their theme.
We love how many options it gives you, and you'd never know they came in two separate parts!
READ MORE: Bridal Separates
2018 Hair and Makeup Trends
Peta also had plenty of insight when it came to the kind of bridal hair and makeup we could expect to see in 2018, after scouring the catwalks at New York Bridal Fashion Week.
Wedding Makeup Trends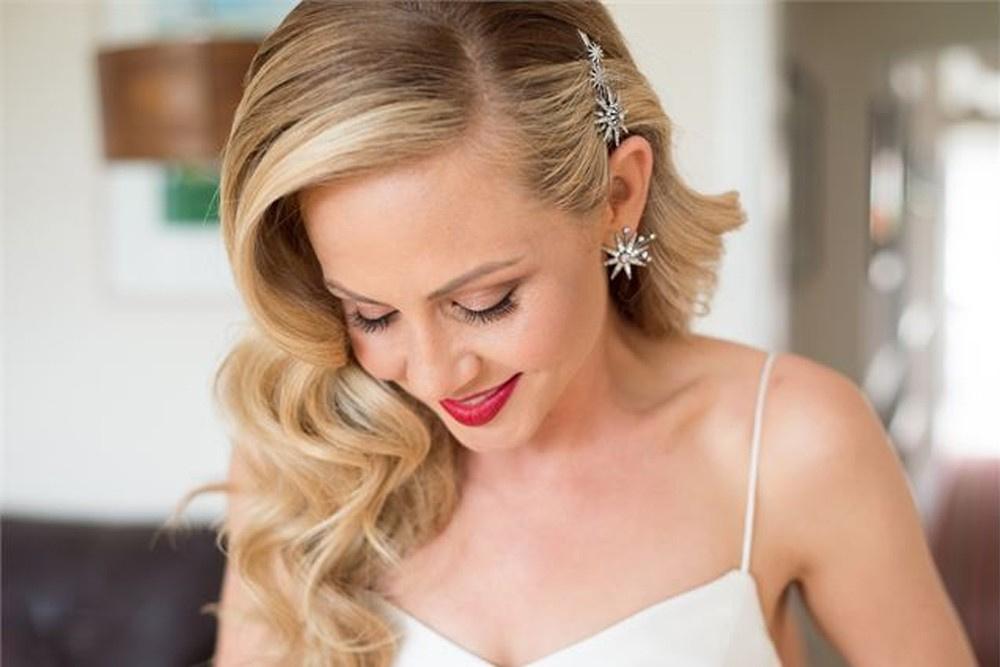 Image – Bloomfield Photography
"At New York Bridal Fashion Week we saw a lot of natural face make-up. The dewy look was definitely out in full force and a lot of the models wore a bright red-lip to bring their makeup to life."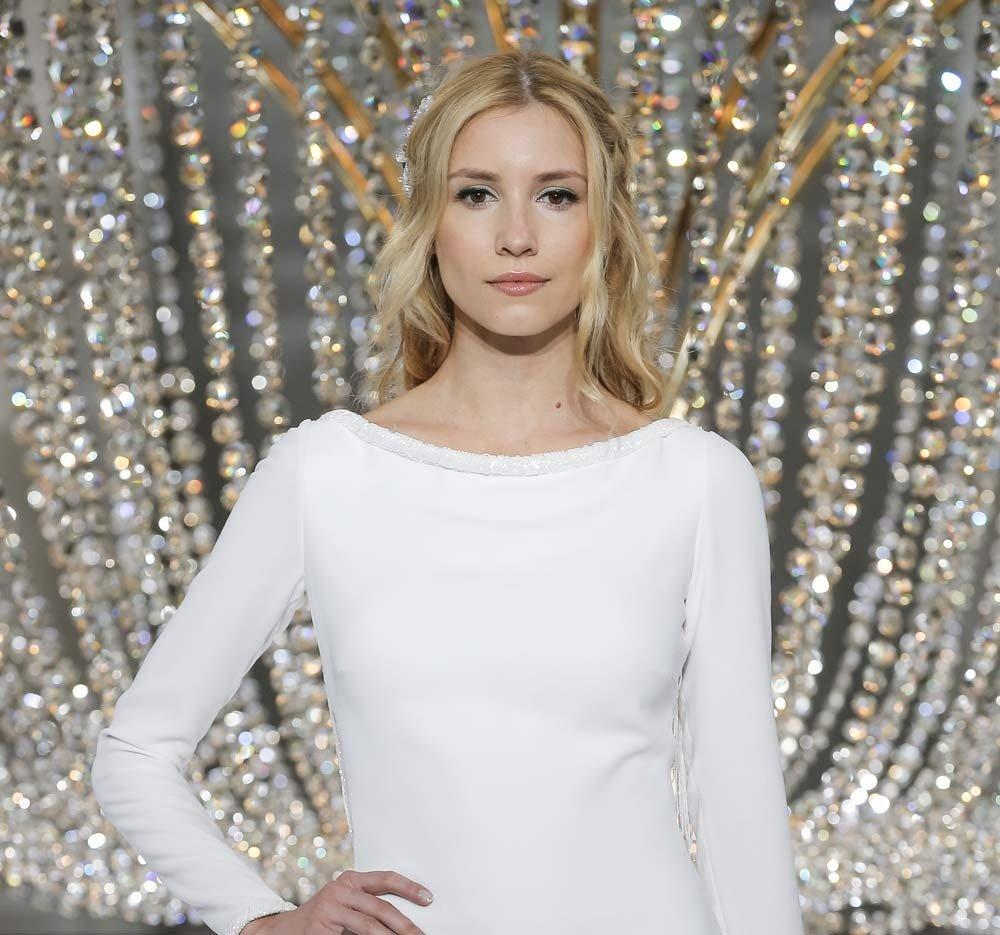 Image – Pronovias Catwalk Show NYBFW
"Minimal face make-up and really healthy, glowing skin was definitely the 'in thing' on all of the catwalks."
Wedding Hair Trends
"When it came to the hairstyles, we saw lots of side-partings and natural, hair-down styles", says Peta. 
SEE MORE: Wedding Hair and Makeup Inspiration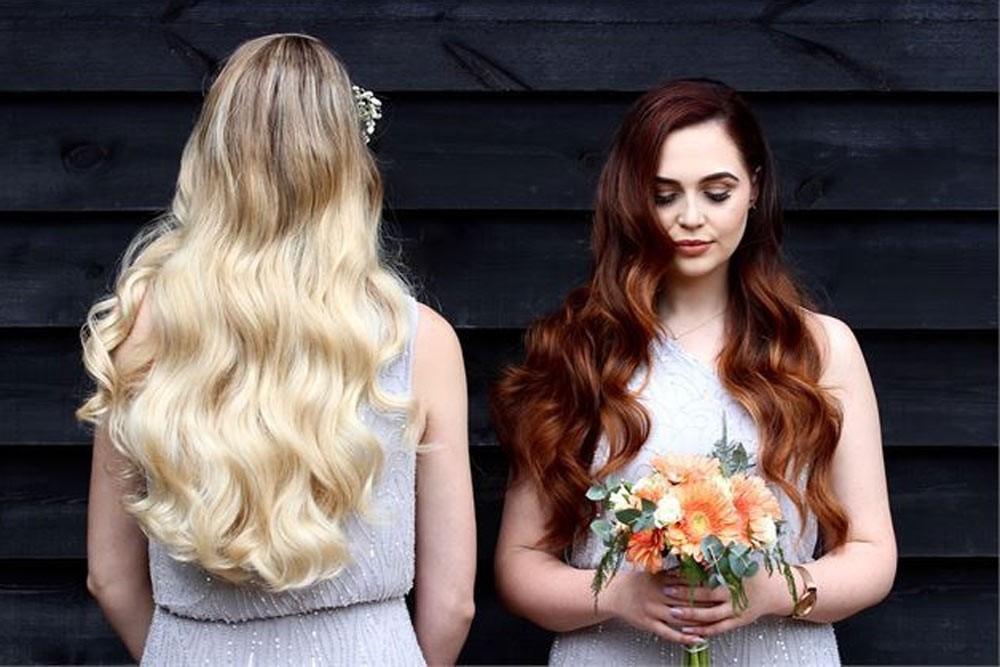 Image – Alex Anderson Bridal Hair Specialist
"For the edgier bride, the top-knot was also a running trend, and is really great for brides wearing a backless wedding dress – it helps to show off the detail!"
2018 Wedding Flower Trends
Another detail on the catwalks that Peta spotted was the presence of Gypsophila, otherwise known as baby's breath. This ties in perfectly with the trends that Lavender and Rose mentioned, showing a clear move towards more foliage and less florals.
SEE MORE: Wedding Florists
Free-Form Bouquets
Rosie from Lavender and Rose spoke to us about the newest wedding bouquet trend – free-form.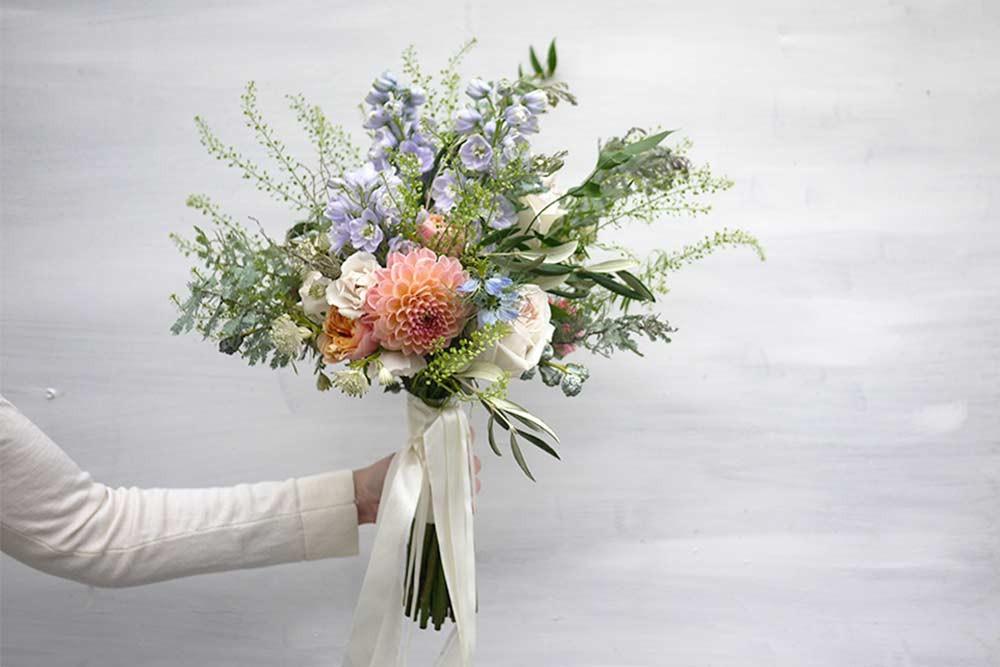 Image – Lavender and Rose
"As we've moved away from the wired bouquets we know from our mums' wedding pictures, we've now reached a much more free-form style.
"2018 is looking to be the wildest year yet when it comes to bouquet style, with lots of brides now asking for natural, 'gardeny' looking arrangements for their wedding."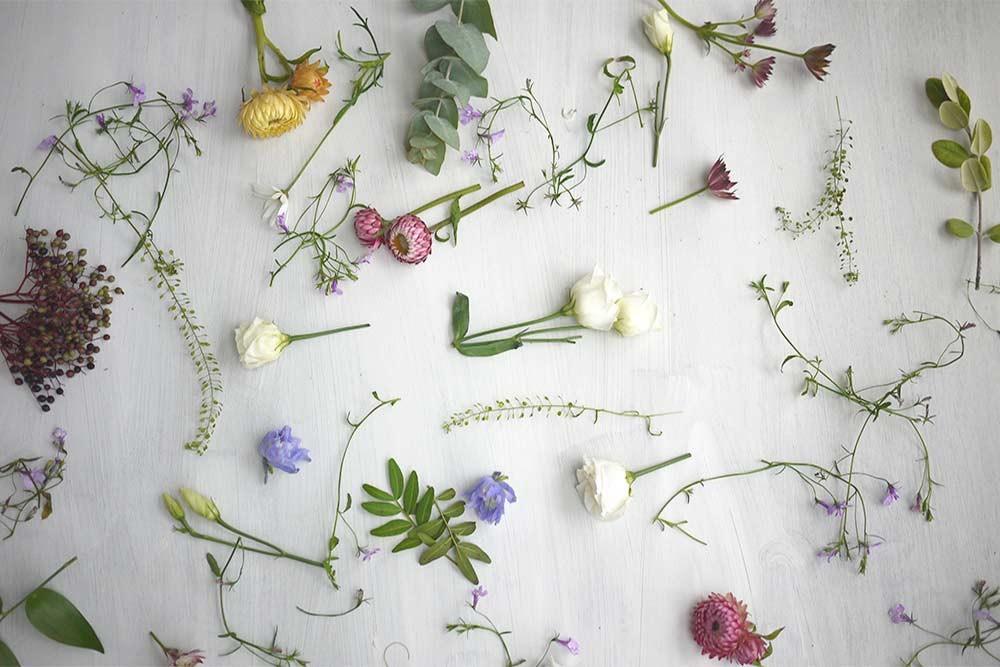 Image – Lavender and Rose
"More and more modern brides are asking for British-grown flowers in these free-form bouquets, to keep costs down and to help them achieve the relaxed, whimsical look they're after."
2018 Wedding Stationery Trends
When it comes to wedding stationery trends, market leaders Papier were on hand to tell us everything we needed to know about the best designs for 2018.
"The floral trend is always blooming, but we're seeing a shift towards designs featuring pressed flowers, rather than illustrated florals."
SEE MORE: Floral Wedding Stationery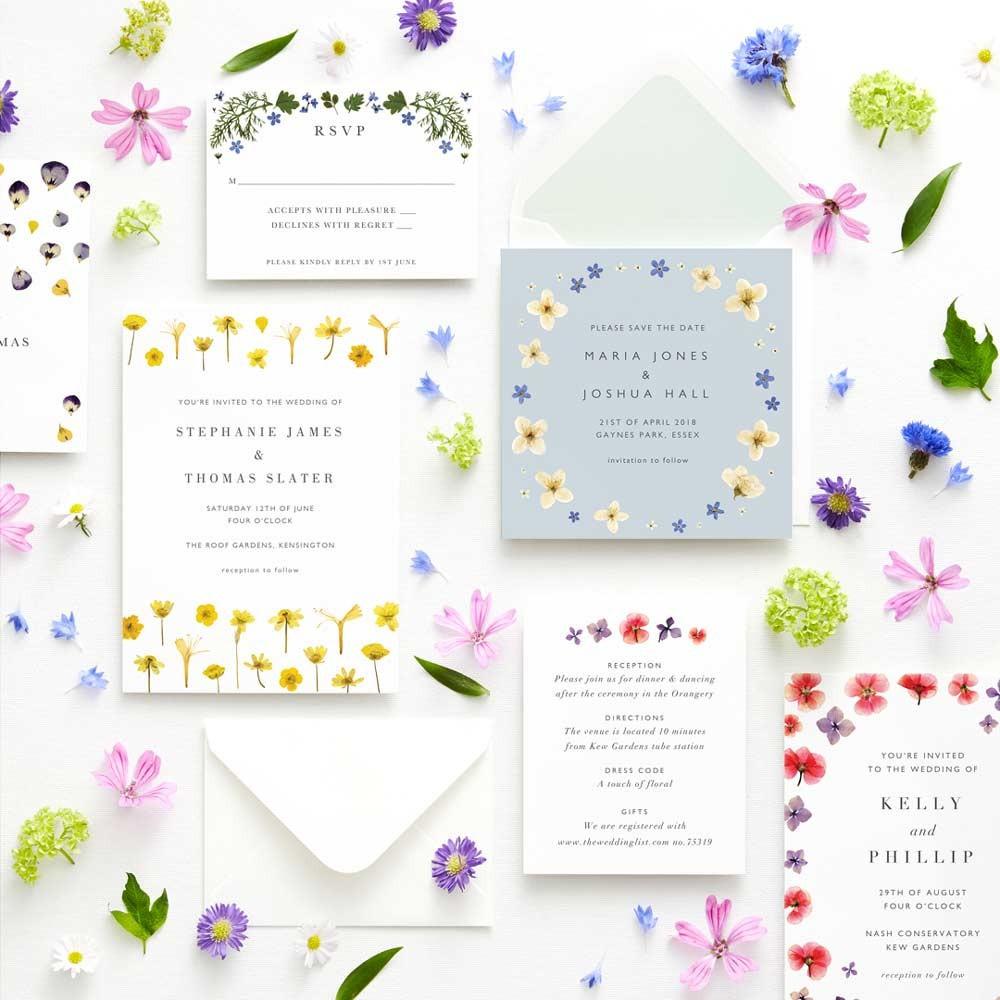 Image – Papier
"Our collection with MR Studio London breathes new life into the historic craft of flower pressing, elevating humble foliage, foraged from the forest floor to new heights with invitations featuring bluebells, buttercups, cow parsley and much more."
2018 Wedding Cake Trends
Rosalind Miller, a renowned cake-maker whose edible masterpieces stand tall in the windows of Harrods, helped us to define the ultimate wedding cake trends for 2018.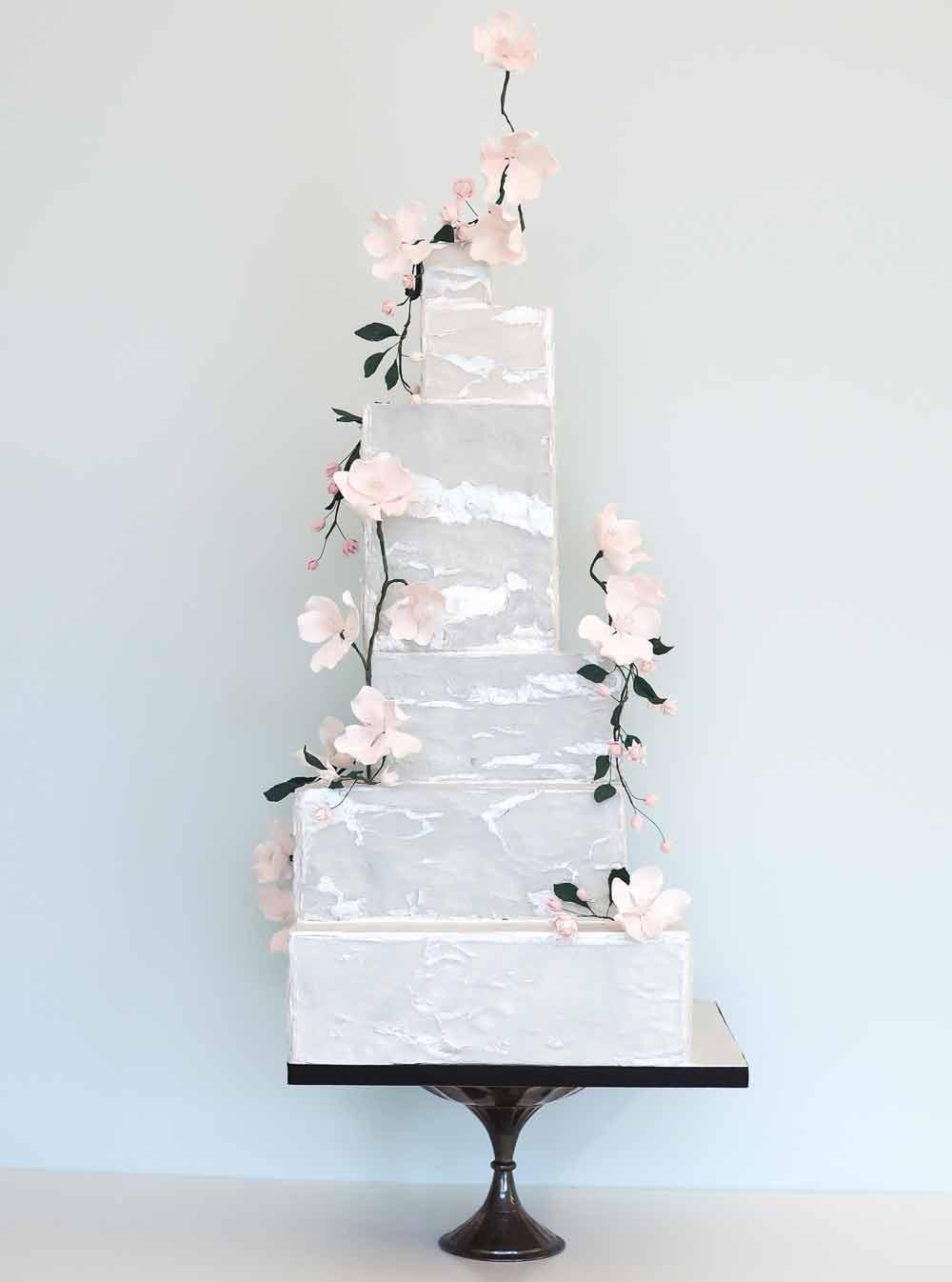 Cake – Rosalind Miller
"Marbled wedding cakes, unusually textured designs and organic, sugar flower arrangements, will play a major part in 2018's trends in terms of cake decorations."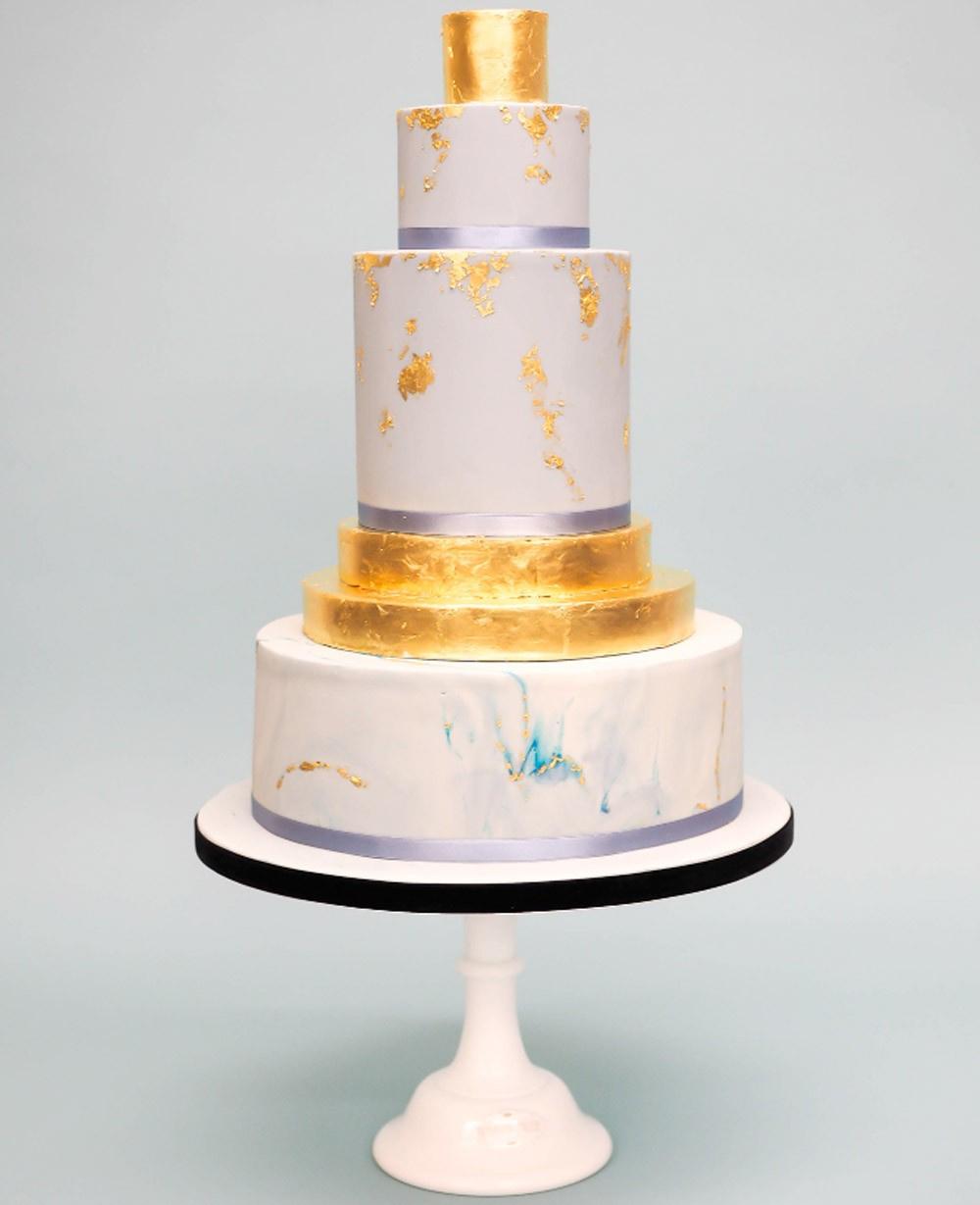 Cake – Rosalind Miller

The whimsical and modern combination seems to be a running theme for 2018 with repeated use of green foliage and modern metallics.
READ MORE: Metallic Wedding Cakes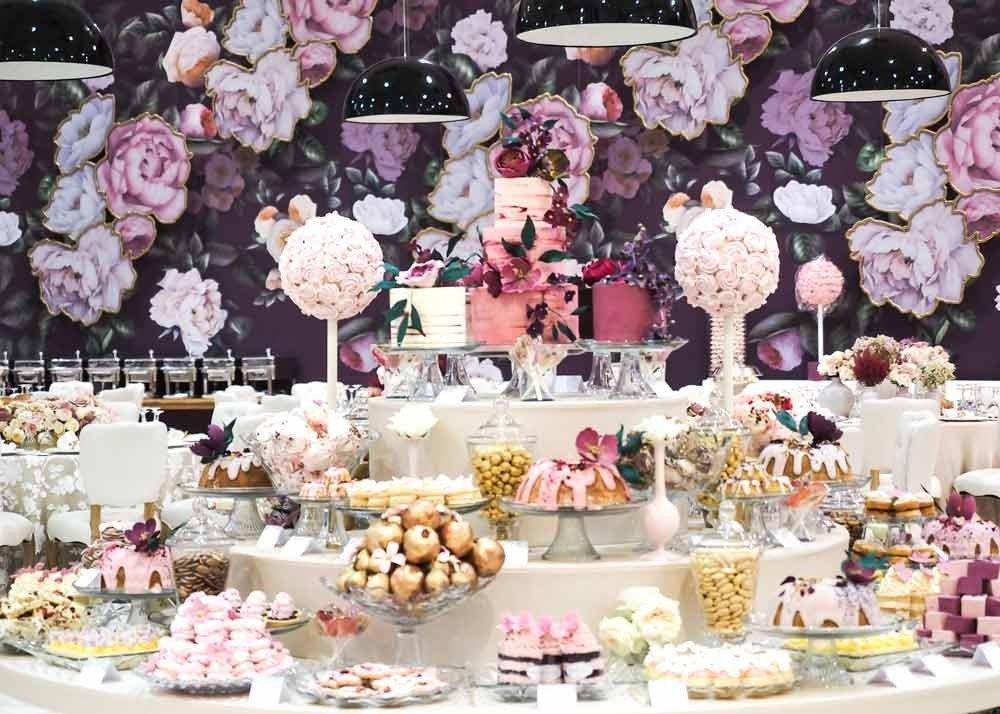 Cake – Rosalind Miller
"Dessert tables are also increasingly popular, either alone, or with the wedding cake as a centrepiece" Rosalind said.
2018 Wedding Catering Trends
The main wedding catering trend for 2018 is not so much a particular cuisine, but more of a move towards alternative food and drink ideas.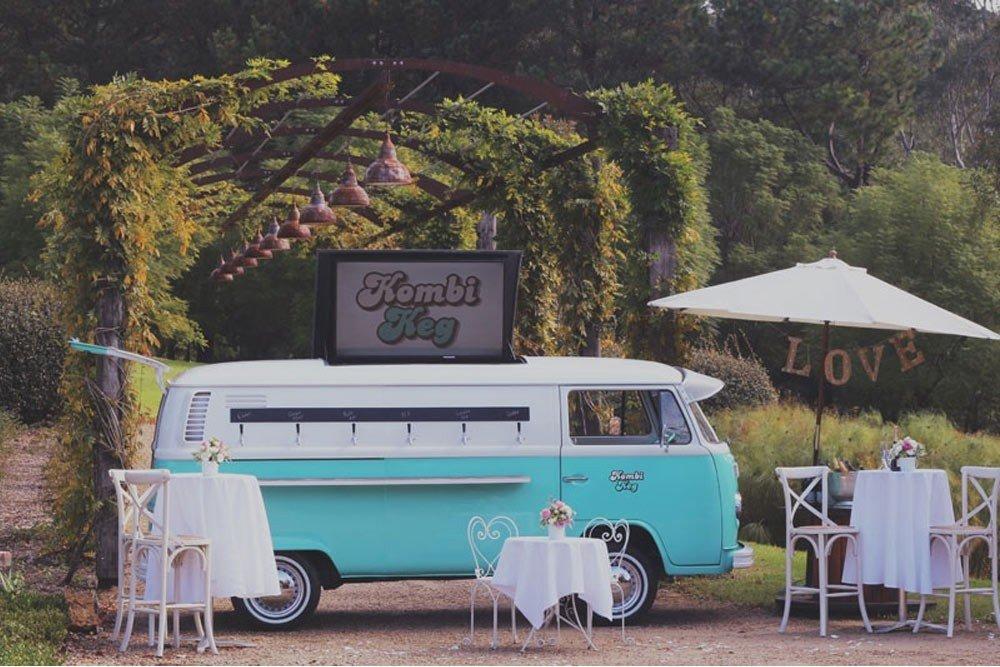 Image – Kombi Keg
A more casual approach to the wedding breakfast is becoming more and more popular with things like food trucks and Prosecco vans – and even the choice of food has seen a change.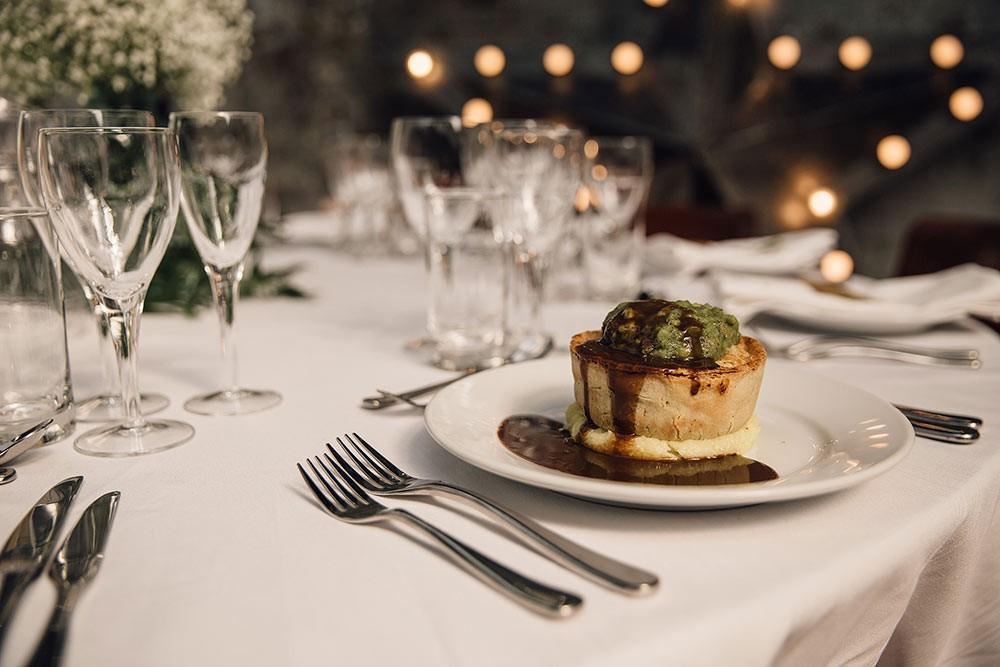 Image – Pieminister
In 2018, you're much more likely to see companies like Pieminister, who do a swanky pie and mash menu, and Hermanos Paella, a fabulous Spanish caterer, serving your food as opposed to the traditional three-course wedding breakfast that was once the norm.
For more interesting ways to feed your guests, be sure to check out our edit of alternative food and drink ideas!
Overall Wedding Trends for 2018
Taking into consideration all of our expert opinions and our own observations, we predict that 2018 is the year of modern, minimalist and metallic weddings. Foliage will play a huge part in the décor, giving the modern weddings a whimsical twist. Whites, greys and soft metallic colour schemes are the perfect palette to complement the green foliage and natural make-up is definitely back for good!
Take a look at our 13 step guide to planning your wedding, it'll help you stay organised when planning your trendy 2018 wedding…