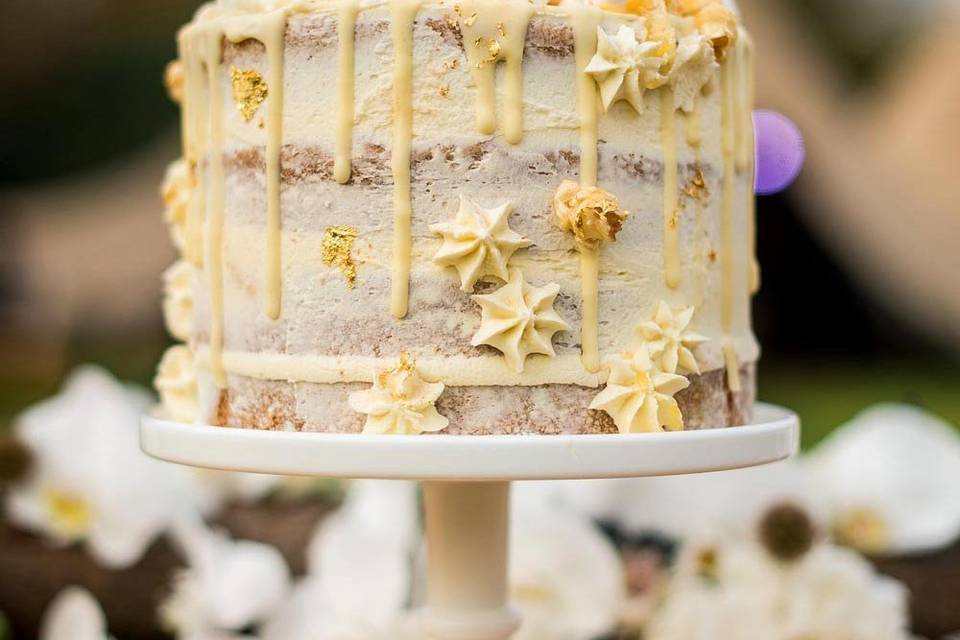 Whether you're a 2016 bride or you're saying 'I do' in 2017 or beyond, you'll want your wedding day to be stylish. We've got a complete low down on the top wedding trends for 2016 from the UK Academy of Wedding and Event Planning. Take a look and be inspired – these gorgeous trends will be sticking around for years to come.
If you're keen to look back rather than forwards, make sure you browse our round up of celebrity weddings in 2015.
The Summary
Colour Trends
2016 is all about colour, the Wedding Trend Report reveals. We can expect to see an influx of natural elements such as metals, weathered wood and cement, combined with clean tones – ideal for the spirited bohemian or the organised architect. The natural colours will work well with industrial looks – ideal if you're marrying in a former warehouse or studio venue.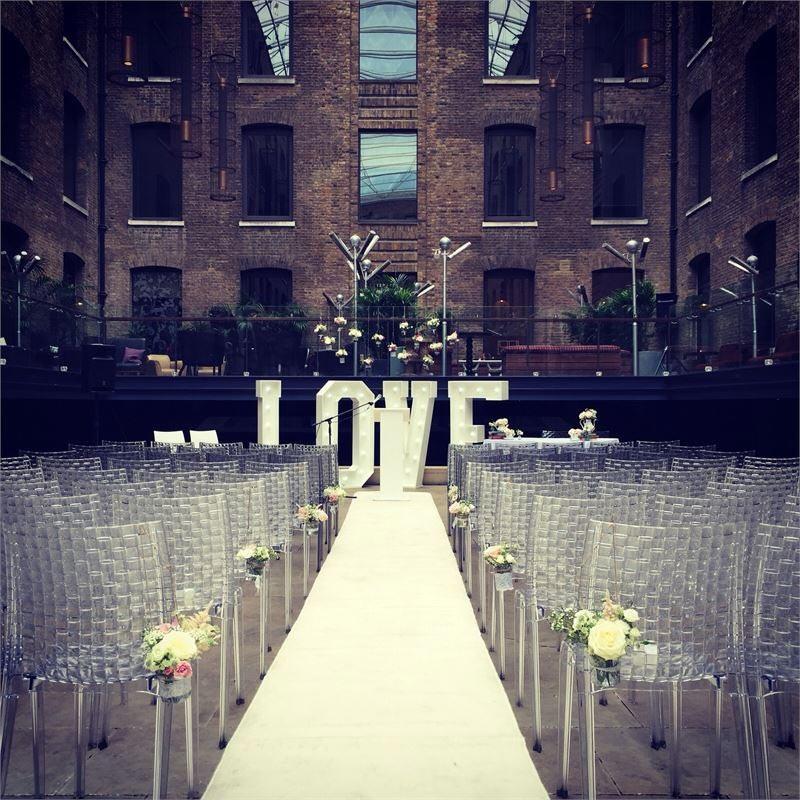 Image credit: Devonshire Terrace
Soft winter colours will prove popular – such as dusty roses, deep purples and frosty greys. Blues will also be popular; 2016 is all about teal, aqua, emerald, moody blue-greens whilst if you're not feeling the blues, muted plum and gold will also be a winning combination.
Fashion Trends
Metallic is set to be huge for 2016, as are sparkles. Make sure you browse our favourite glittery wedding ideas for lots of metallic inspiration, or check out our edit of the best sparkly wedding dresses to ensure you're ahead of the curve.
Latin inspired gowns are also set to be popular – look for dramatic ruffles or elaborate tiers to give a flamenco feel to your wedding day look. Tie dye is also tipped to be a trend, but if that's too bold a bridal look for you, why not consider a dipped-dye look for your bridesmaids, or mismatched dresses in very similar colours? Stripes will be huge, but if a stripy wedding dress isn't your thing, go geometric with your décor. Bold lines and colourful chevrons will give your wedding a fresh, contemporary look.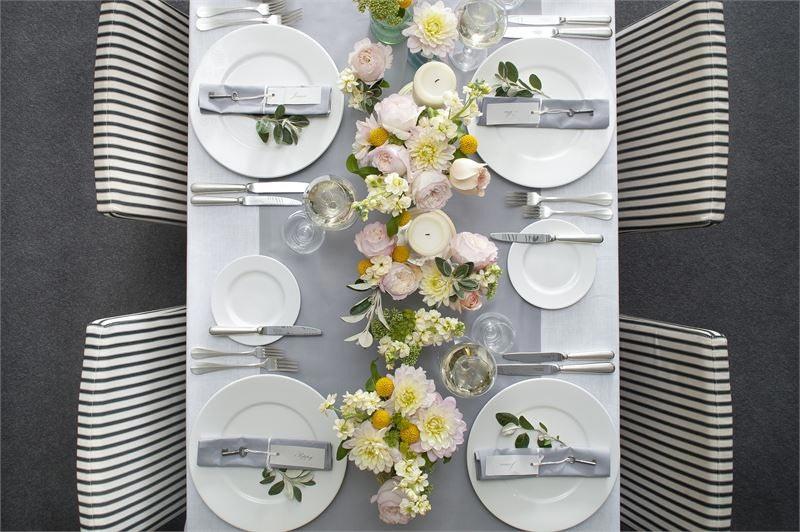 Image credit: South Place Hotel
Décor Trends
The AWEP trend report has identified the following key trends when it comes to your wedding décor: nature, LED lighting, metallics, raw materials and ethnic accents. Don't go crazy and use them all, but a few well-placed accents will have a massive impact.
Pop Culture Trends
We love a good theme here at Hitched and 2016 is going to see (and in fact has already seen) some major releases which are tipped to become key wedding trends. The sequel to Tim Burton's 'Alice in Wonderland', 'Through the Looking Glass' comes out in May – this will result in lots of fabulously quirky Alice-inspired weddings and bridal showers, with tea parties and surreal touches.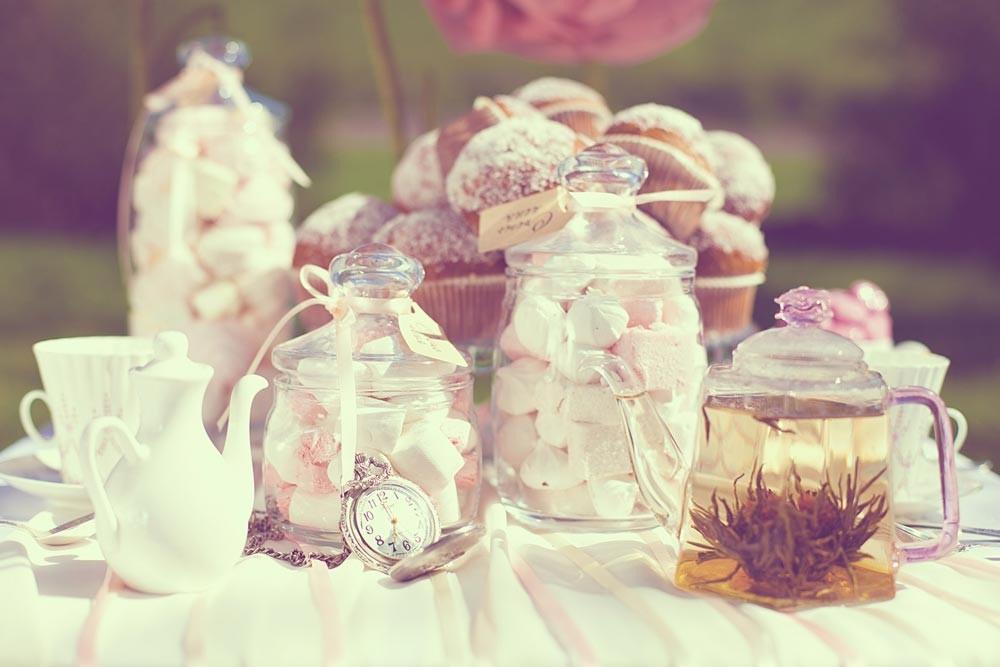 Disney will release 'Moana' in 2016, which firmly puts Hawaii on the map as a hot honeymoon destination.
We're still obsessing over James Bond too – the impact of 'Spectre' will be felt throughout 2016 with grooms opting for smart tuxedos and immaculate accessories, and perhaps even arriving in a sleek sports car if the budget allows…
Geeky couples will easily find influence in the latest Star Wars hit, 'The Force Awakens'. Whether it's subtle touches or an all-out theme, don't be afraid to let your passions influence your wedding style.
Five Key Trends
The UK Academy of Wedding and Event Planning have identified five key trends for 2016, so if you're looking for the best way to make sure your wedding day is seriously stylish, pay attention!
Personalisation
Personalisation is becoming more and more crucial as couples realise their wedding is a celebration of their life together. "Personalisation has continued to be a wedding trend as couples strike out to mark their special days as being uniquely their own," reveals Marley Majcher, CEO of event planning service The Party Goddess, "The trend will show up in everything from more monogrammed everything like dance floors, menus or just super special food that was part of the courtship."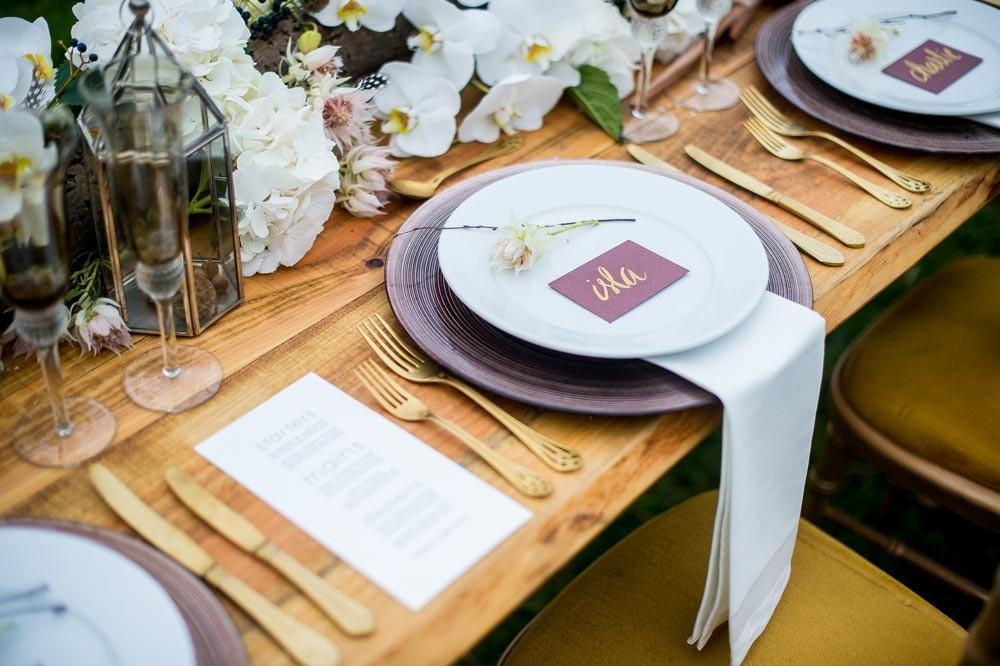 Image credit: Joe Dodsworth Photography
Old Hollywood Glamour
Who can resist the glitz and sparkle of old Hollywood? That glamorous red carpet vibe is finding its way into weddings in 2016. Embrace this with an actual red carpet, a 1920s style wedding dress, lots of dark wood and plush velvet and of course, the groom in a dinner jacket and bow tie.
Eclectic Décor
If Hollywood glam is a little to polished for you, you'll love the eclectic décor trend. Seating will take an alternative turn, with ghost chairs and lounge style furniture set to take centre stage. People will also look for contrast – an industrial setting filled with greenery, or metallics paired with stark cements.
Abundant Florals
This is a trend we love (and have loved since we glimpse the flower wall at Kim Kardashian's wedding to Kanye West). Pamella from Pamella Dunn Events explains that one of her top five trends for 2016 is 'high floral installations' and Bride ClubMe elaborates: "I see lots of green, nature inspired weddings, even if that means bringing the outdoors inside." They also recommend hanging centrepieces adorned with flowers- stunning!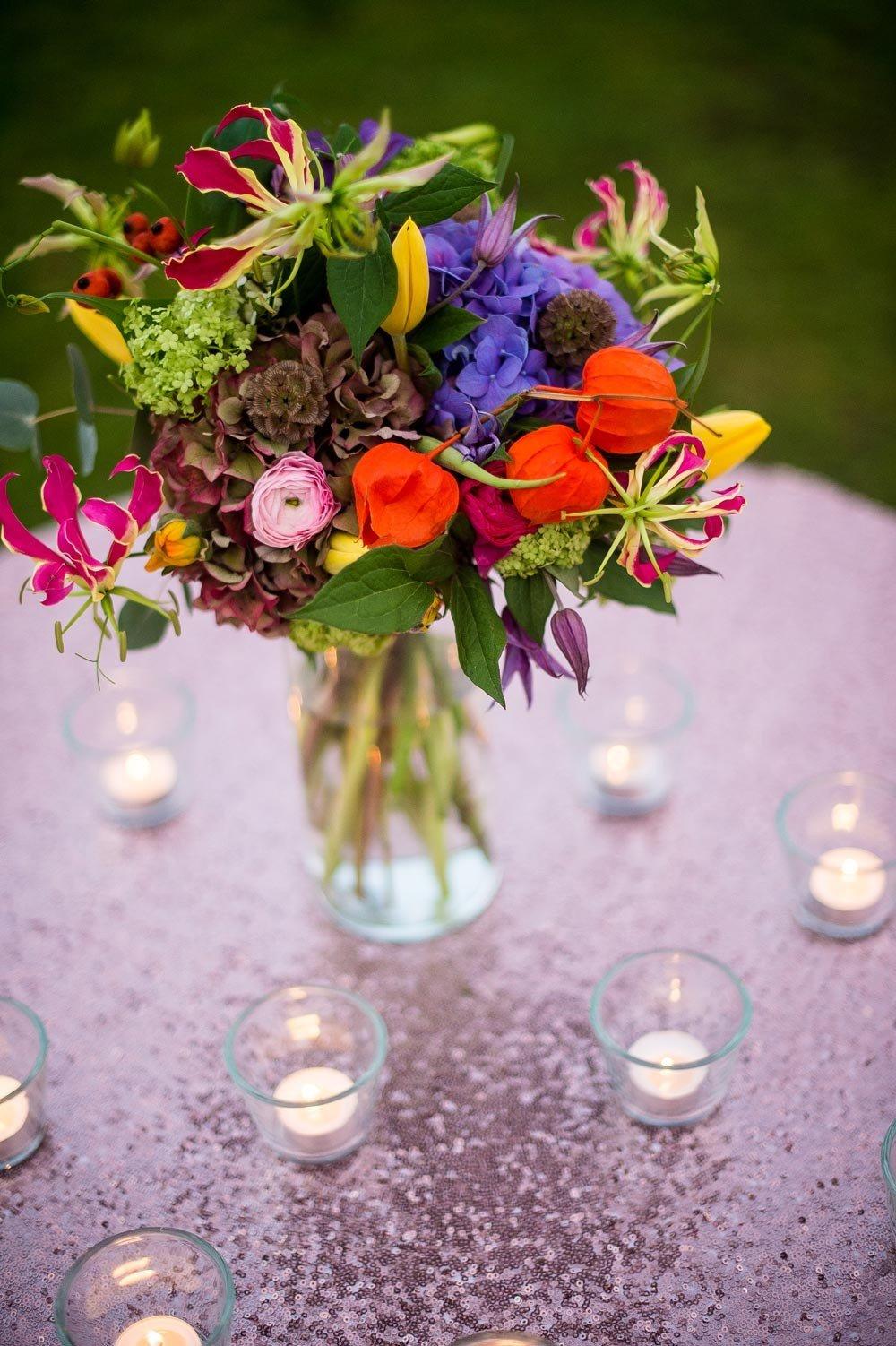 Image credit: Joe Dodsworth Photography
A Focus on Food
Good food can make a lovely wedding completely incredible. More and more of us are fond of fine food nowadays and providing an amazing culinary experience for your guests at your wedding will be a big thing in 2016. Leave the evening buffet in 2015 and arrange a gourmet food truck for the evening, or get interactive and let your guests build their own pizza or fancy sandwich.
Five Colour Trends
Are you searching for colour scheme inspiration for your wedding? We have the low down on the top colour trends for the year ahead.
Mixed Metallics
Event planners and designers properFUN by jesGORDON love sparkle: "BLING and metallics! Mixed metallics are some of our favourites; using rose gold along with gunmetal grey and even cut glass has proved to be the perfect accent for all of our upcoming designs."
Bruce Russell of By Bruce Russell agrees: "2016 will see a rise in the use of metallic hues – think rose or yellow gold, or a rich copper – which will add a dash of rich opulence to the proceedings."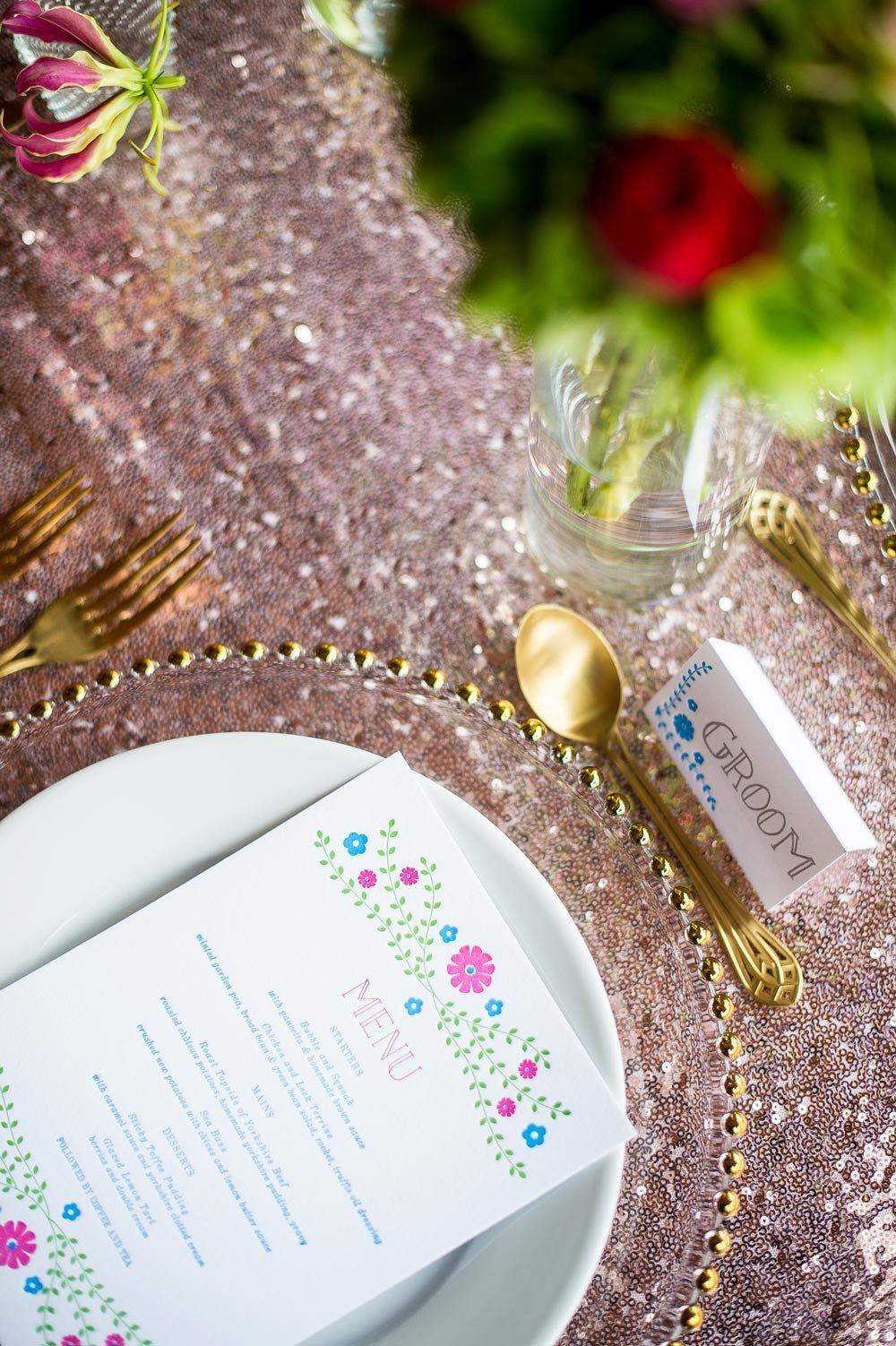 Image credit: Joe Dodsworth Photography
Jewel Tones
"Jewel tones will be one of the top colour schemes for every style of wedding, from rustic to glam, in 2016," Sara Burnett, from Burnett's Boards, predicts. We're definitely seeing a rise in rich colours here at Hitched – if you have a sapphire engagement ring, why not let that inspire your colour scheme? Otherwise look to rich emeralds, amethysts and ruby tones to mix with metallics for a luxe feel.
Ombré Palettes
We've long been obsessed with the elegant ombré. "From hair to cakes, the ombré trend is irresistible and unavoidable," explains Hitched editor, Caroline Hendry, "Why not consider a wedding cake with a metallic ombré as a nod to the trend, or opt for dip-dyed bridesmaid dresses for a bolder look."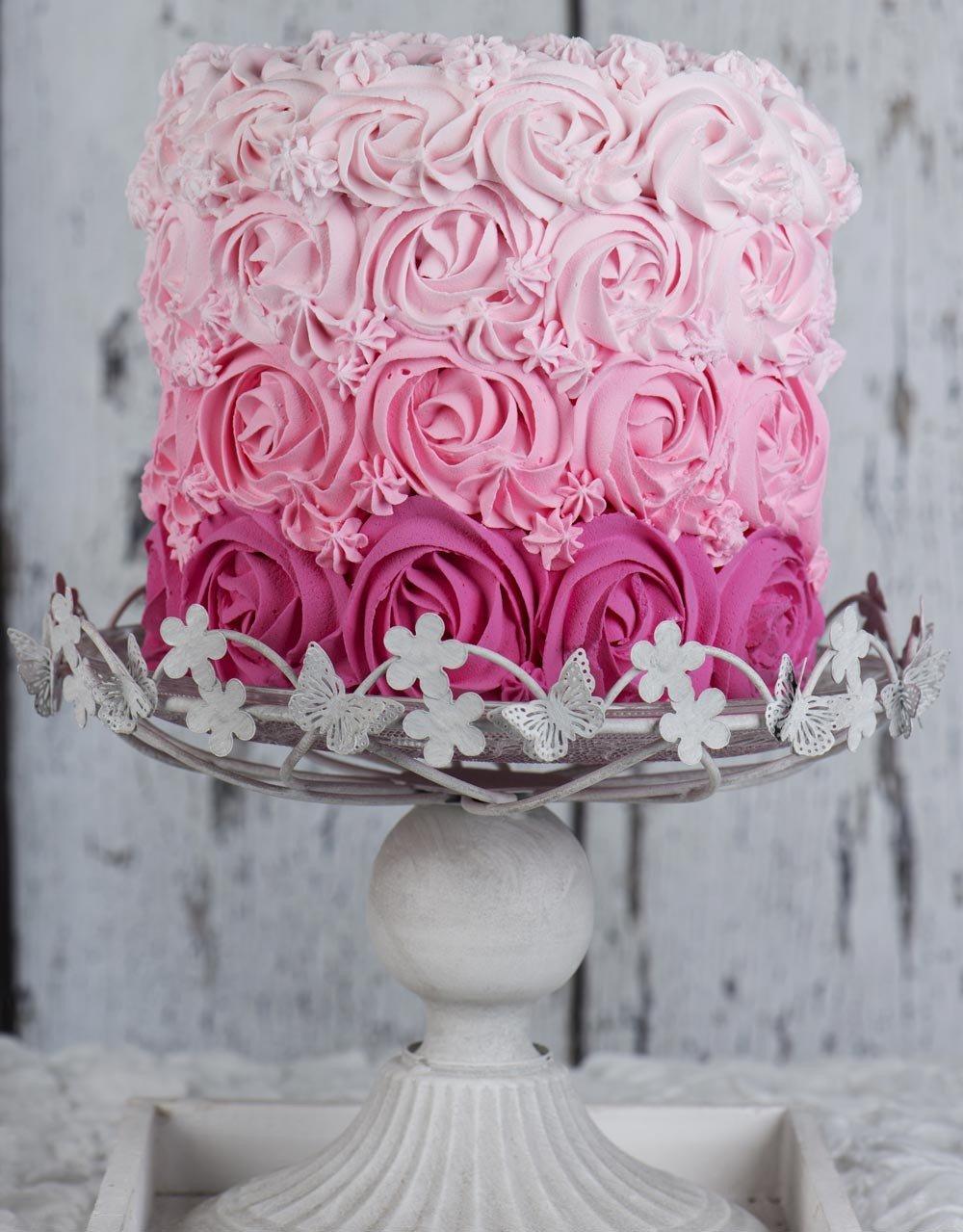 Monochromatic
"No matter how white the wedding, little pops or accents of colour can really help to bring the occasion to life," explains wedding planner Bruce Russell. We completely agree – whether you decide to go totally monochromatic and use black as your accent colour, or mix stark black and white with another bright colour for maximum impact.
Pink and Purple Hues
The Pantone colours for 2016 are a dreamy mix of pale pink and soft blue – draw this out and have a romantic palette of milky pinks and purples with hints of blue and grey.
Top Five Themes
Are you trying to think of a wedding theme? If everyone you know has had rustic or vintage weddings and you're looking for something different, take a look at the new themes set to take centre stage this year.
European Luxe
Wedding planner Kathy Aspostolidis has predicted that 'European luxe' will be a trend for 2016: "European uber-luxurious resort elements are definitely in play." Bruce Russell agrees: "Weddings are far more about the experience…conjuring up 18th century European elegancy with a classic grand ballroom – for me, the real success stories are those who come up with concepts that engage all the senses."
Festival
Festival fans will love this trend – it's been on the fringes for a while, but this is the year it becomes mainstream. "Think outside the box – or arena!" Advises Zoe Burke, assistant editor of Hitched, "Don't just look to UK festivals for inspiration, think about the boho-vibe of Coachella or the party feel of Bencassim. Feathered accessories, indie bands and a laidback feel are all key components."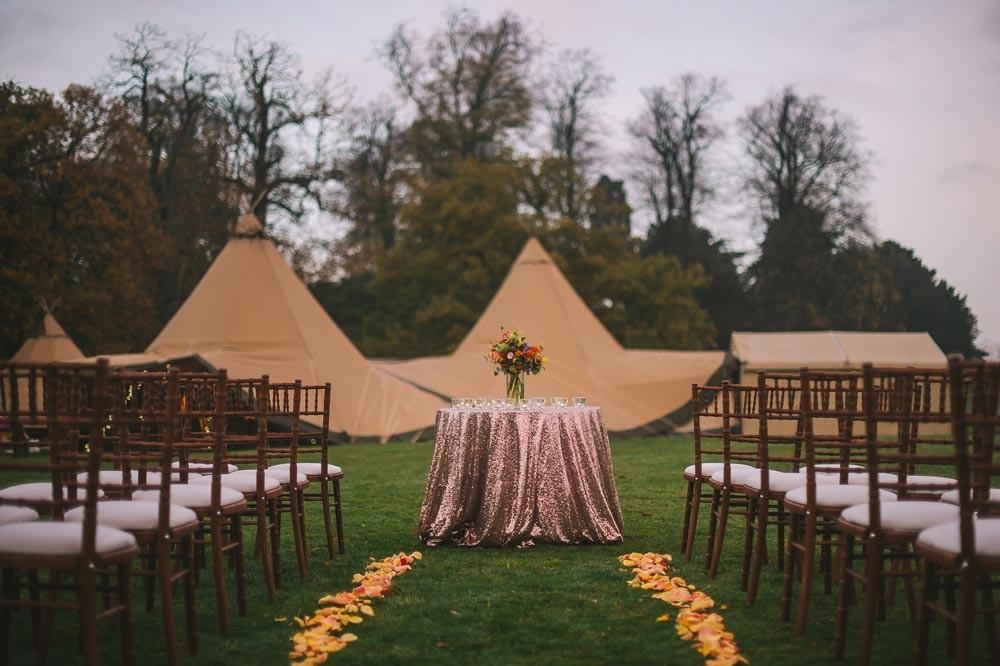 Image credit: Joe Dodsworth Photography
Back to Nature
'Farm-to-table' is a phrase that crops up continuously in the report. To nail this trend, go for natural, seasonal flowers and greenery (check out our guide to seasonal flowers for an idea), and opt for a venue like Wasing Park, which sources their food from the estate they're based on, or the local area.
Fairytale
The fairytale trend is sometimes unfairly sneered upon – but we're not talking about Disney themes here. Go for an authentic castle wedding venue and opt for "romantic gothic candlelight, limestone surroundings and long dining tables," as recommended by jesGORDON of properFUN.
Whimsical
This theme is pretty self-explanatory! Ditch the bold colours and go for twinkling lights, pretty washed-out pastels and dreamy displays. Your guests will leave feeling as though they've been in a dream.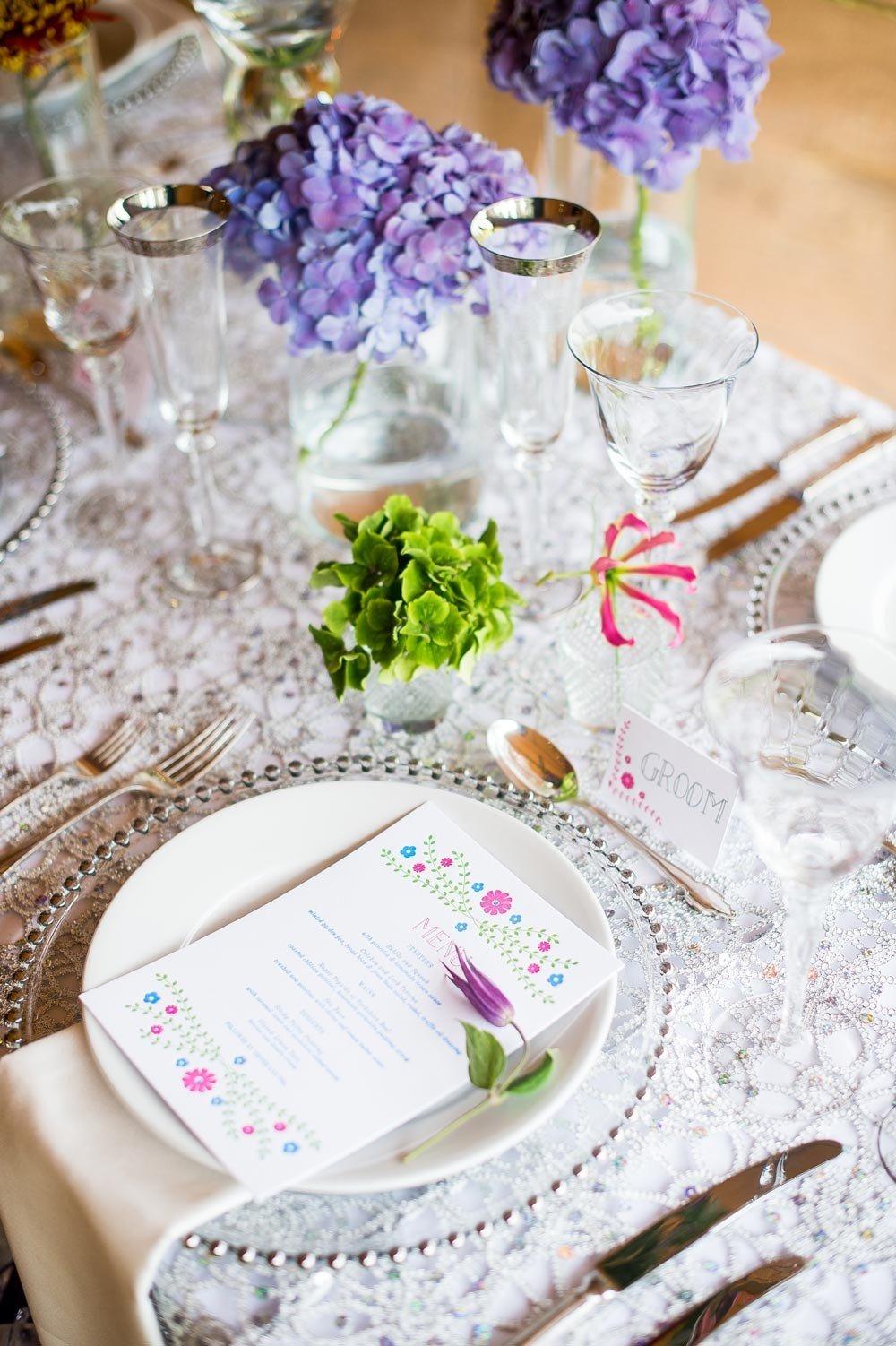 Image credit: Joe Dodsworth Photography
Key Catering Trends
Food is a big deal – no longer will you be attending a wedding and sitting down to a standard starter, main course and dessert. Wedding canapés are taking off – the old fashioned blini just won't cut it any more, and meals are more complex. Foodie couples, take note.
Sizzling Slabs
You know how everyone turns their heads at a restaurant when a sizzling platter of food is delivered to them? Grab everyone's attention at your wedding by serving sizzling steaks or skewers. If this isn't an option, go for charcoal grilled meat for real flavour.

Image credit: Caitlin and Jones
Guest Participation
This is a great way to break the ice at your wedding reception. Have platters of food served to each table and let your guests dig in and dish up themselves.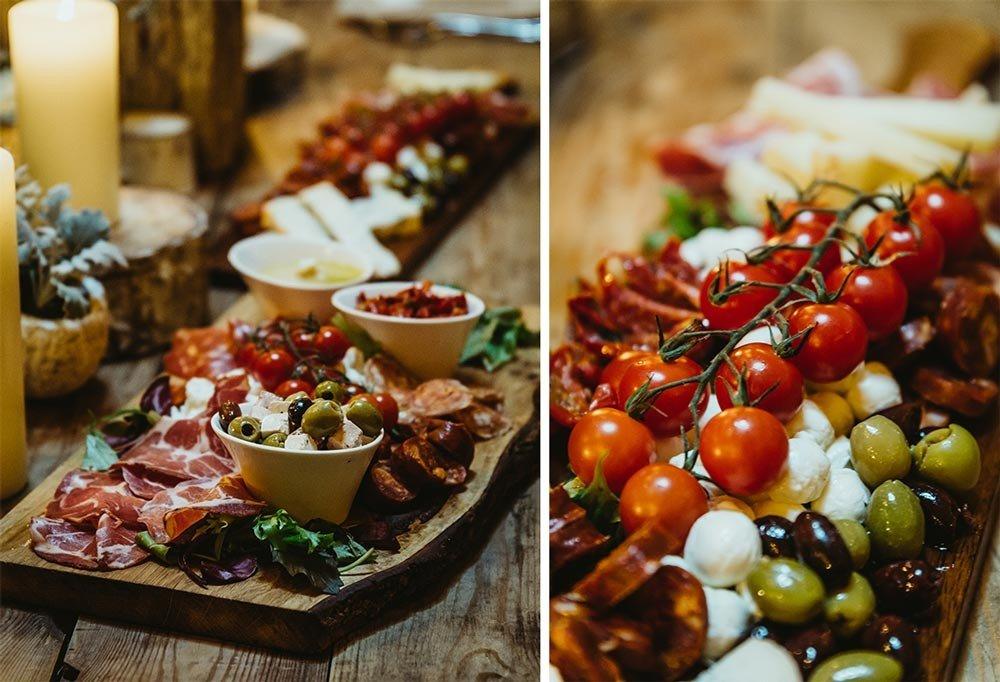 Image credit: Caitlin and Jones
Street Food
Earnest street food is having a real moment. Go for food trucks at your wedding or approach your favourite place to grab a quick bite on the go about catering for your wedding.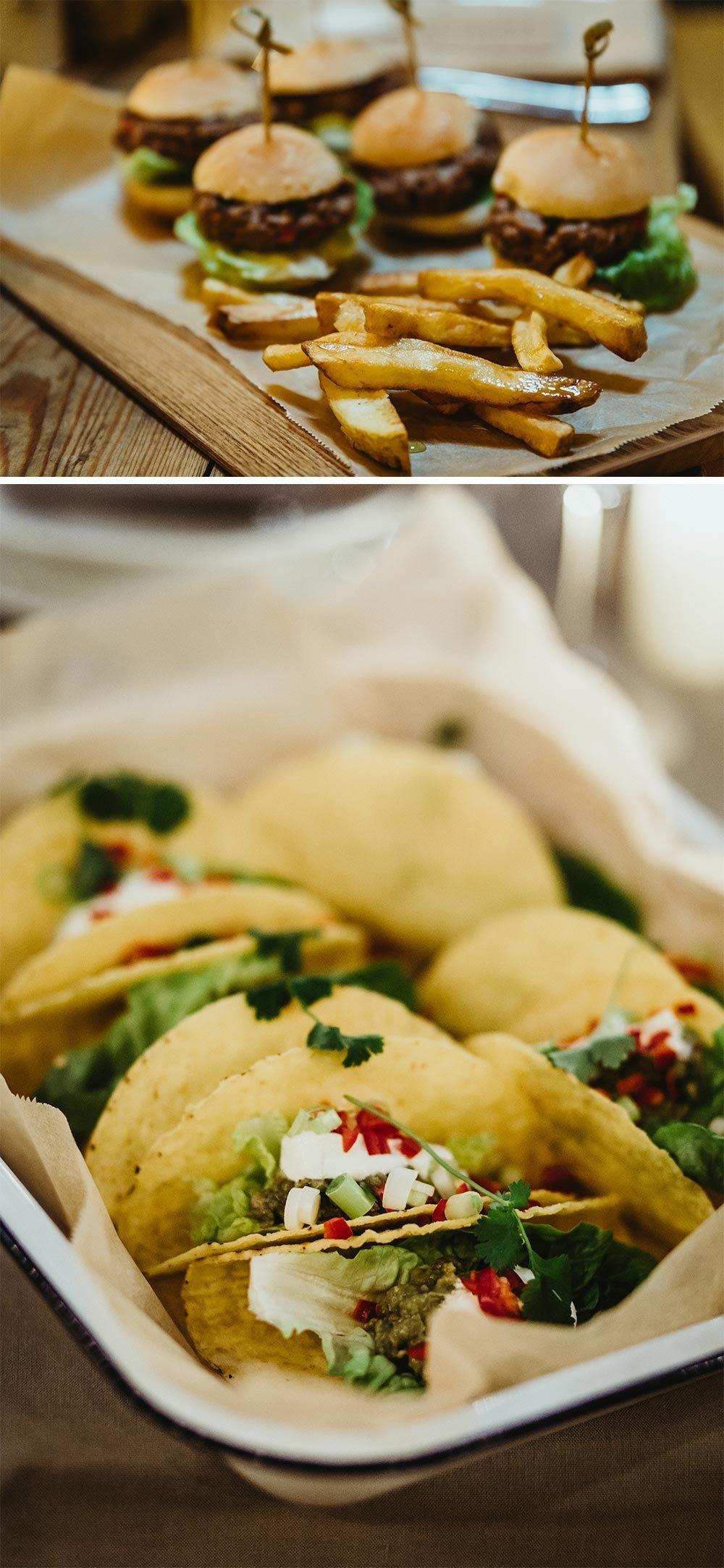 Image credit: Caitlin and Jones
Signature Cocktails
Personalising your wedding is a huge trend, we've already established that. So why not take it to the next level with signature cocktails? We have some of the best wedding cocktails to inspire you.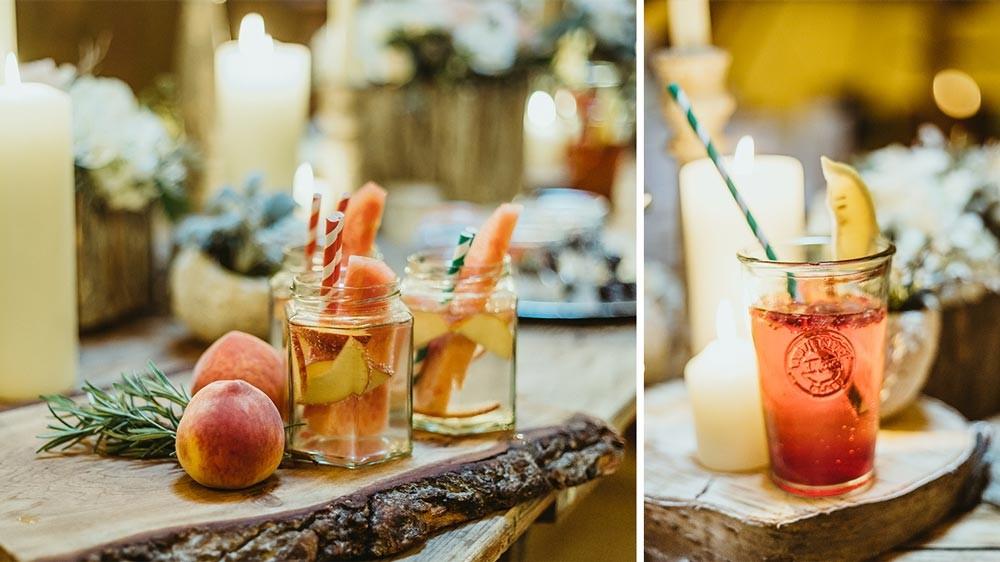 Image credit: Caitlin and Jones
Food Stations
Whether you decide to have a make-your-own-Bellini station or have a dessert table teeming with treats, food stations are here to stay. Ditch the retro sweets and go for doughnuts, cookies or brownies for a fresh 2016 twist.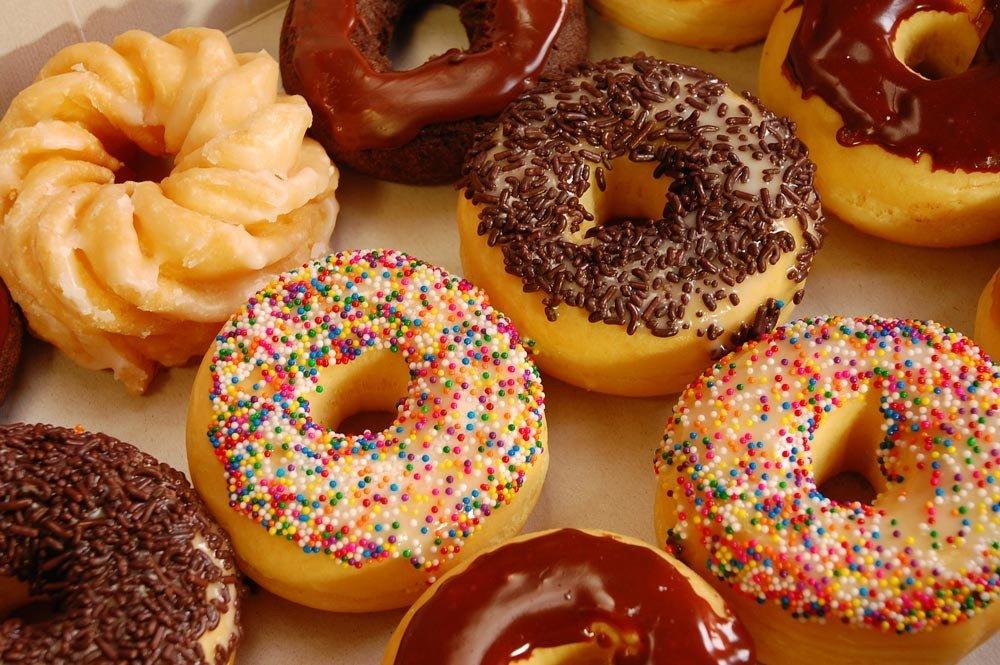 Cake Trends for 2016
From catering to cakes…we love a good wedding cake here at Hitched so we're very excited to see what's tipped to be the top cake trends for 2016 – which will you go for?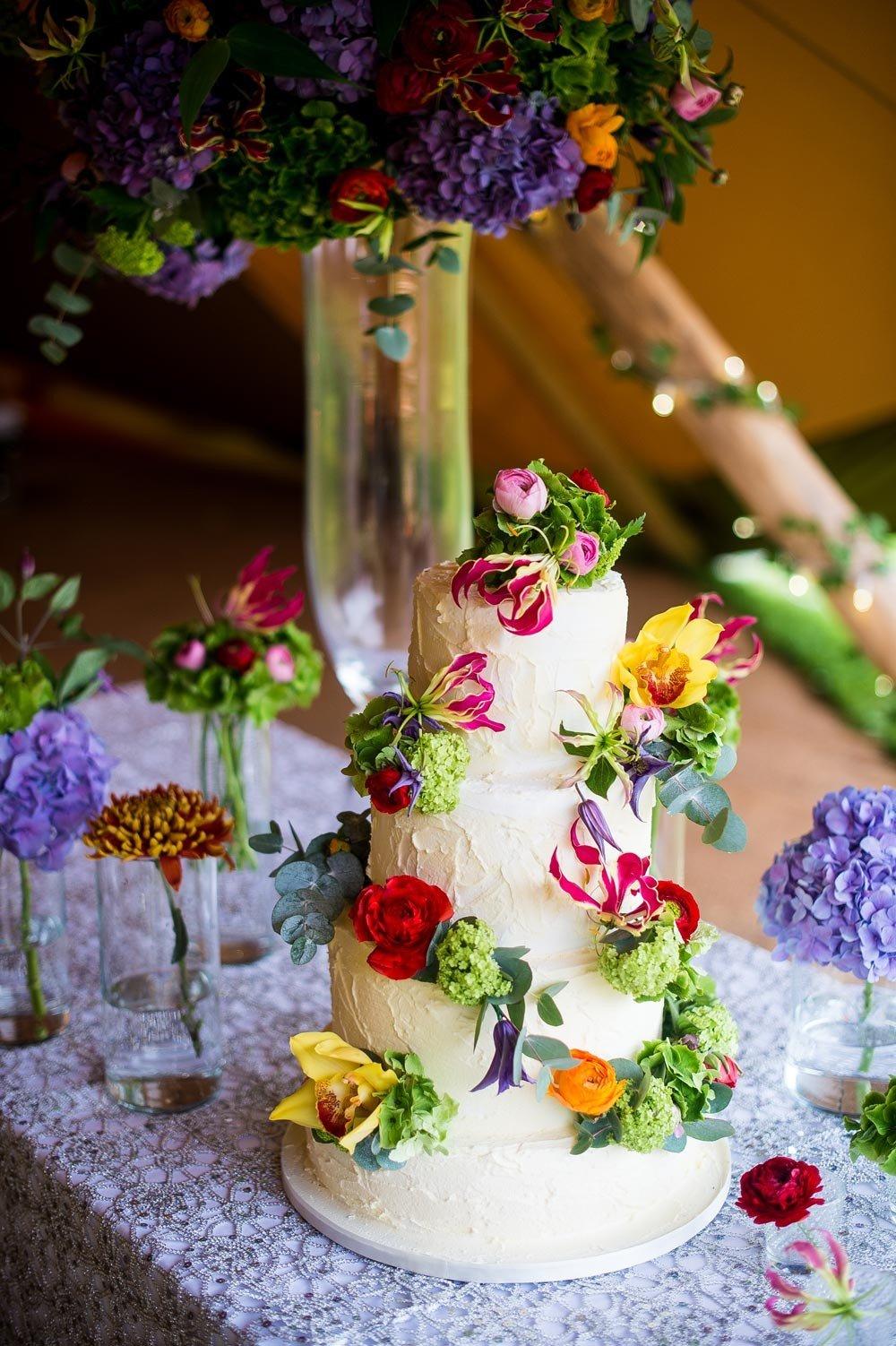 Image credit: Joe Dodsworth Photography
Lace Wedding Cakes
Lace wedding dresses have been big news for a long time now – so it only makes sense that cakes would follow suit. Ask your wedding cake maker if they're able to match the lace pattern to the lace on your dress for ultimate personalisation.
Naked Cakes
Whilst an iced wedding cake looks beautiful, some people don't like icing and want a more rustic, natural feel to their wedding cake. The naked cake is a stunning option – we love them adorned with fresh fruit or flowers.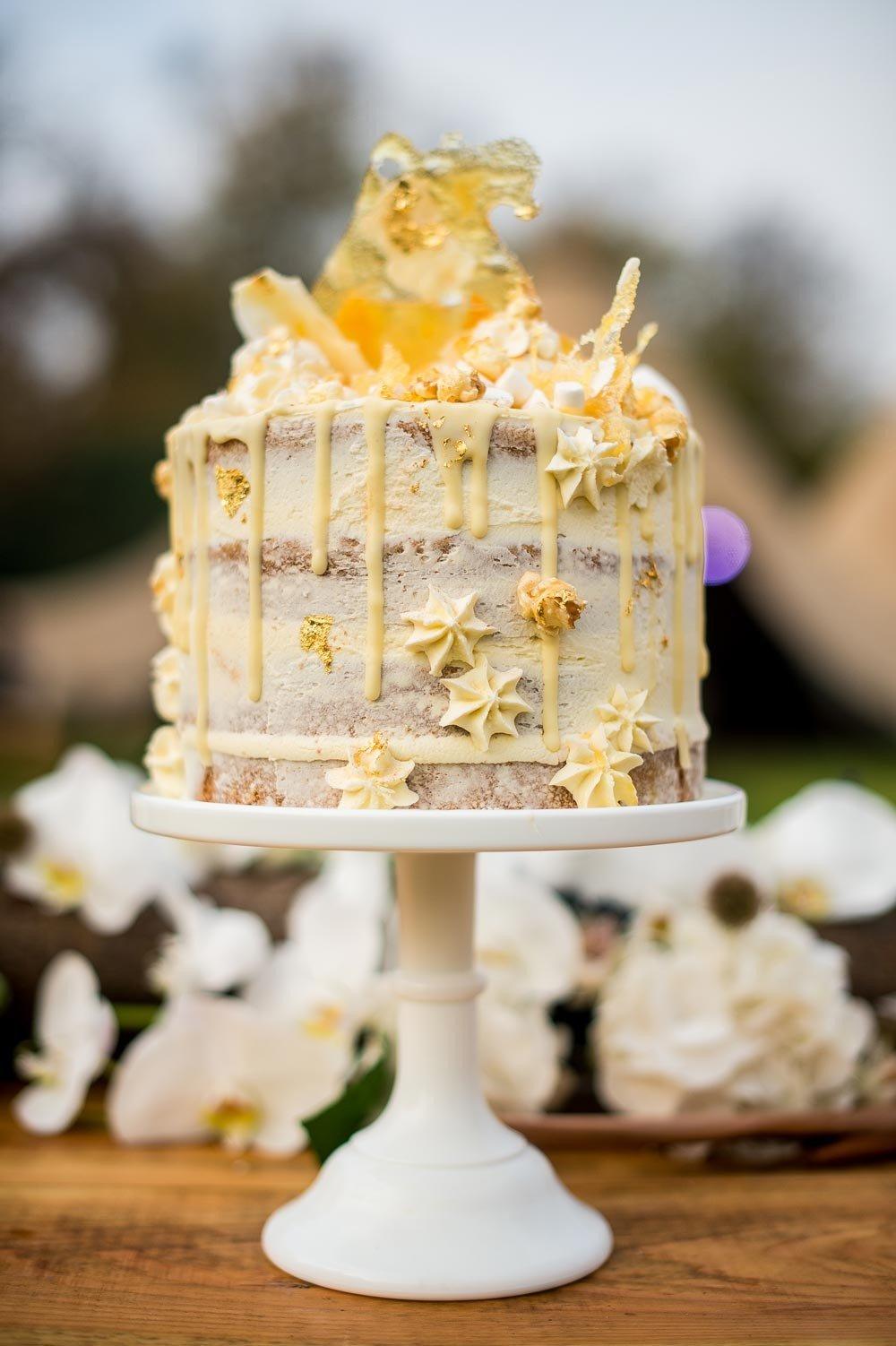 Image credit: Joe Dodsworth Photography
Metallics
Metallic wedding cakes are set to storm 2016. "Metallic tones are seriously stylish," explains Caroline, editor of Hitched. "A gold tier, silver sparkles or a rose gold trim add a luxe and unexpected twist to your wedding cake."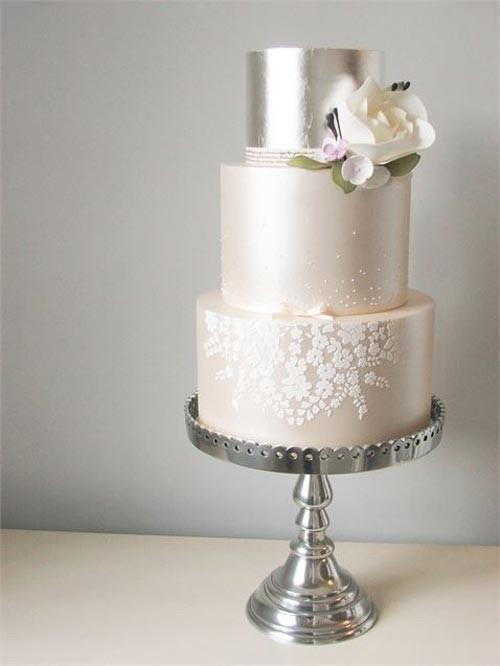 Image credit: The Designer Cake Company
Tall Tiers
The classic three tiered wedding cake will never be out of fashion, but twists on it will come and go. Tall tiers are one such twist. Ron Ben-Israel, celebrity wedding cake maker, reveals: "There is a great interest in super tall cakes. Clients often ask us to make an extra cake so we can achieve a towering creation." Check out our single tier wedding cake feature to see how you can achieve height in a unique, striking way.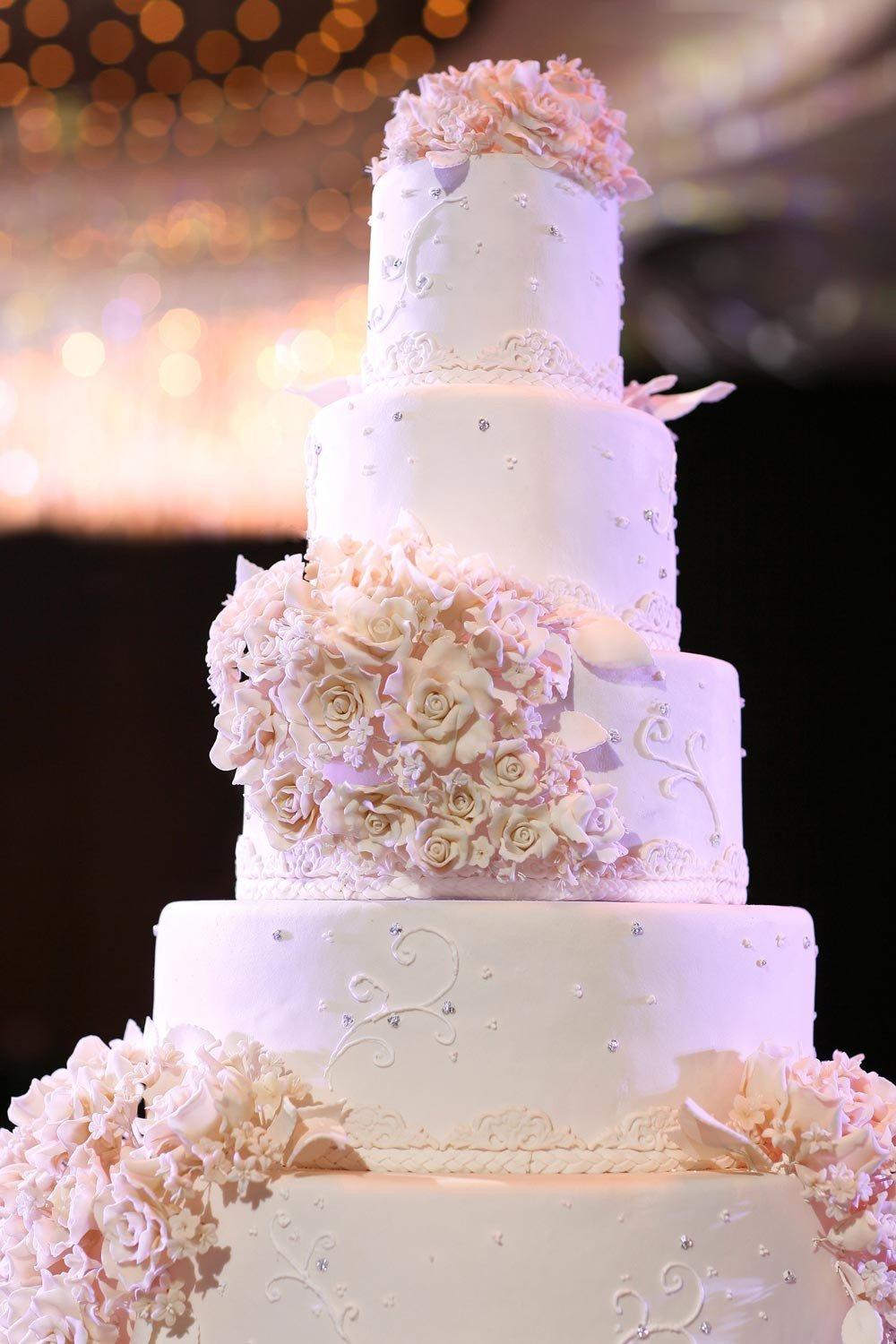 Ruffles
Inspired by the flamenco vibes mentioned above, ruffled wedding cakes are big news for this year. Again, if you're going for a ruffled wedding dress, make sure you discuss this with your cake maker to match your cake with your gown.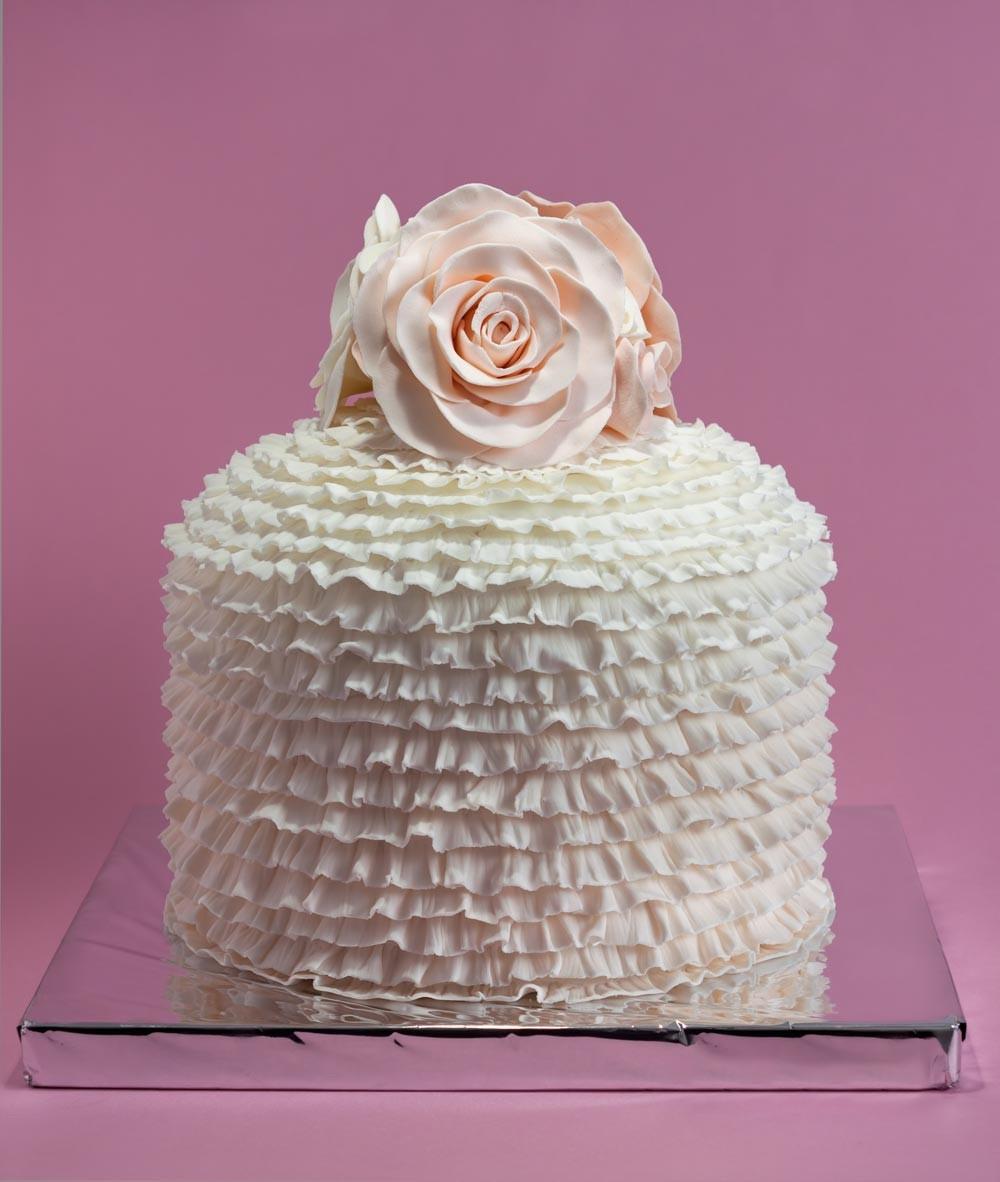 If you are looking for more ideas related to the 2016 trends, make sure you read our round up of the best glitter wedding ideas – there's plenty of gorgeous metallic inspiration to fall in love with.