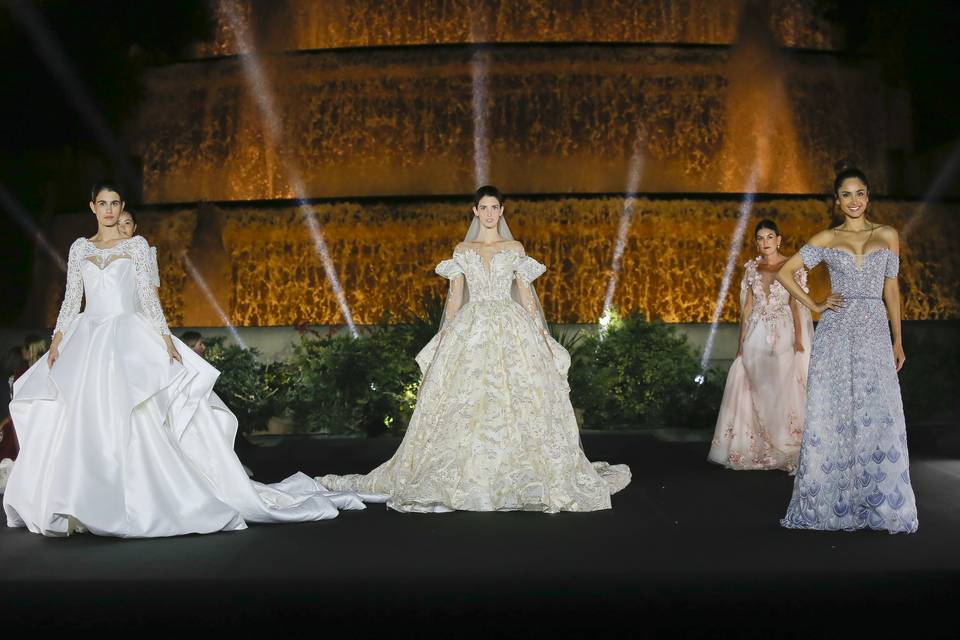 Let's be honest, the wedding industry has taken a major hit over the last 18 months and seeing the return of weddings – and the incredible events that go with them – has been AMAZING.
One event in particular that captured our imaginations and got us feeling super inspired for 2022 nuptials was the Barcelona Bridal Fashion Week Gala. The show, held in support of Save the Children, showcased pieces from 20 designers, including Jesus Peiro andNicole Milano. Streamed around the world and attended in person by over 500 guests, the spectacular event was a reminder of what makes bridal fashion so exciting.
Get your glamour fix and scroll through our handpicked highlights including the wedding dress trends set to take the aisle by storm in 2022. Plus, find out how you can help Barcelona Bridal Fashion Week and Save the Children in the fight against child marriage.
10 Showstopping Moments from Barcelona Bridal Fashion Week Gala
1. When Carlo Pignatelli Showed Us That Men Look Just as Good in White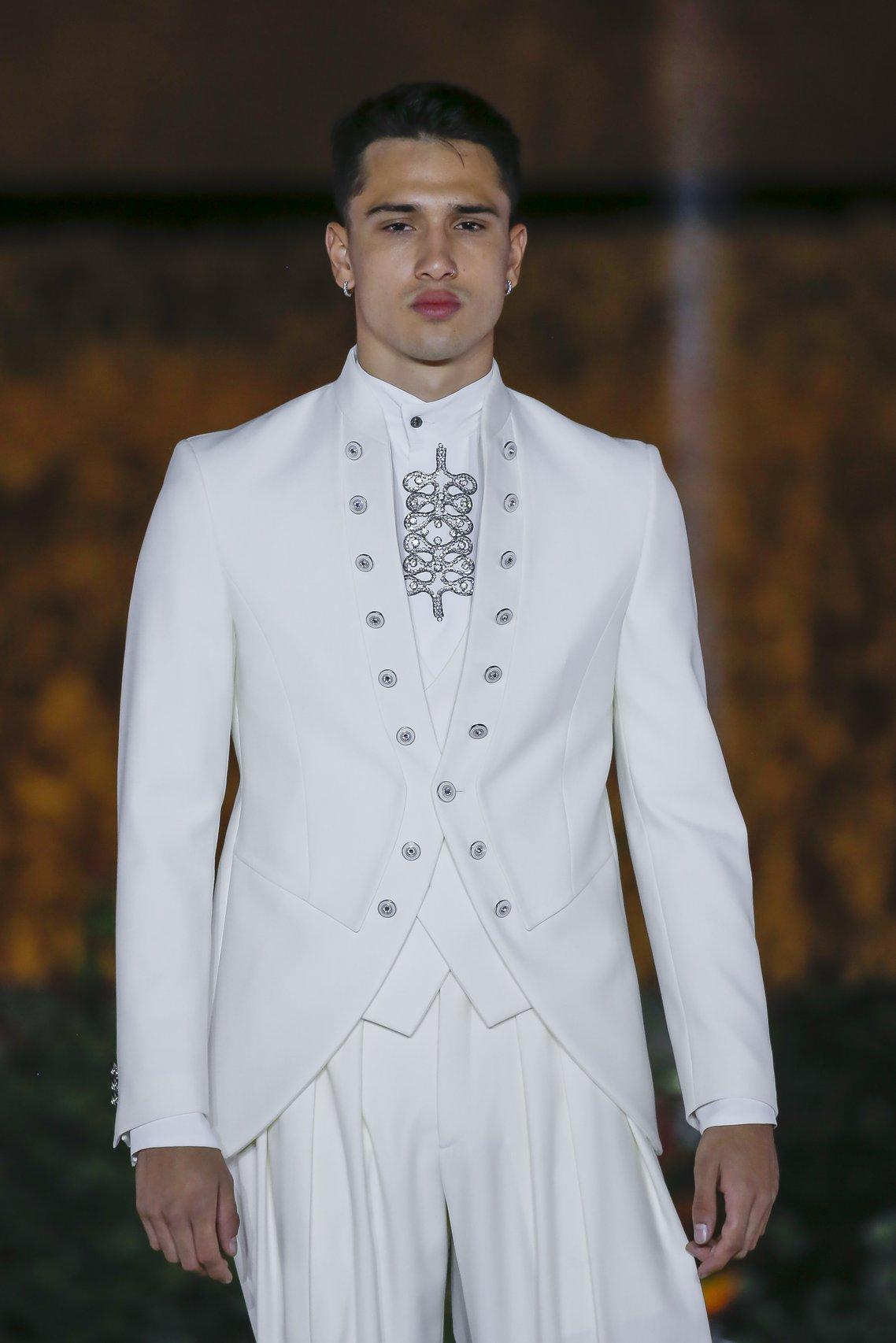 The show wasn't all about wedding dresses, we were pretty impressed by the selection of groomswear designs too. We were particularly taken with this white three-piece suit with silver detailing and could totally see fashion forward grooms rocking this look in 2022.
2. This Two-Piece Wedding Dress by Cristina Tamborero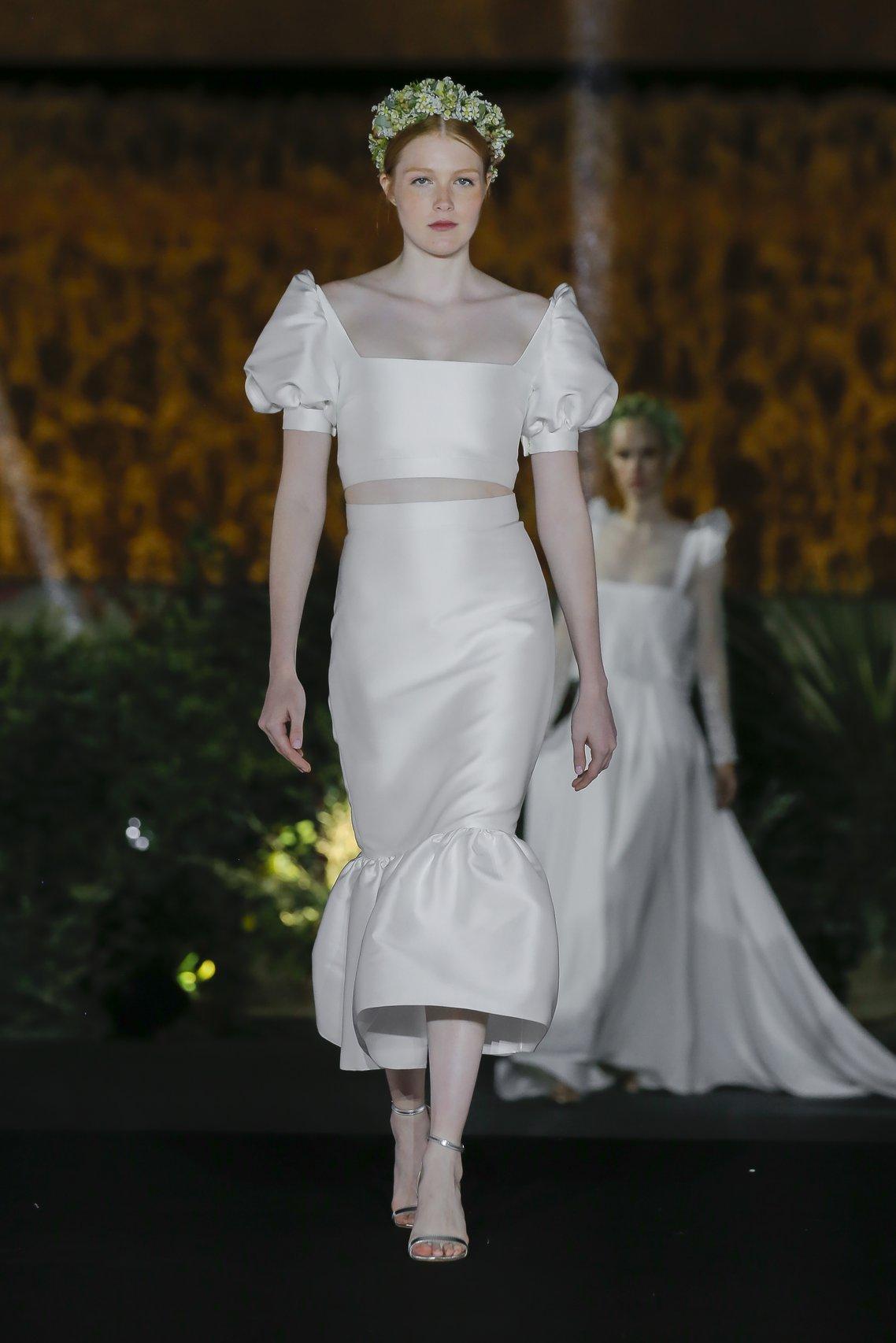 Love the idea of a traditional gown with a twist? Two-piece wedding dresses are set to be huge next year, and this Cristina Tamborero two-piece is a great pick. Made in ivory silk and featuring delicate puff sleeves, we're a little bit in love with this pairing. We'd totally team it with a flower crown too.
3. When Jesus Peiro Made It All about the Sleeves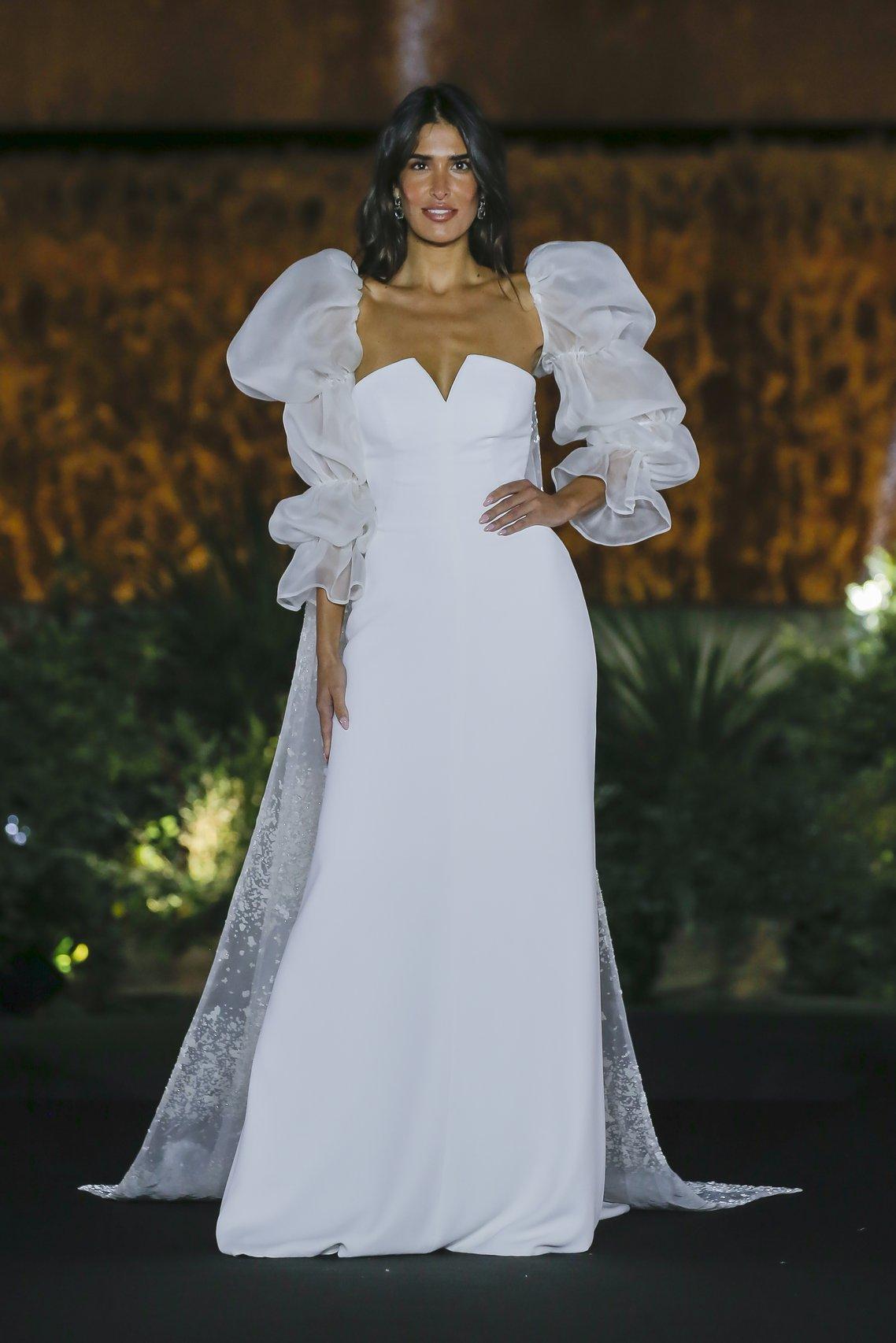 We've been a little bit obsessed with add on sleeves since Millie Mackintosh walked down the aisle in a Kate Halfpenny pair back in 2018, so it's no surprise we've fallen head over heels for this Jesus Peiro look.
4. Ramon Sanjurjo's Patterned Suits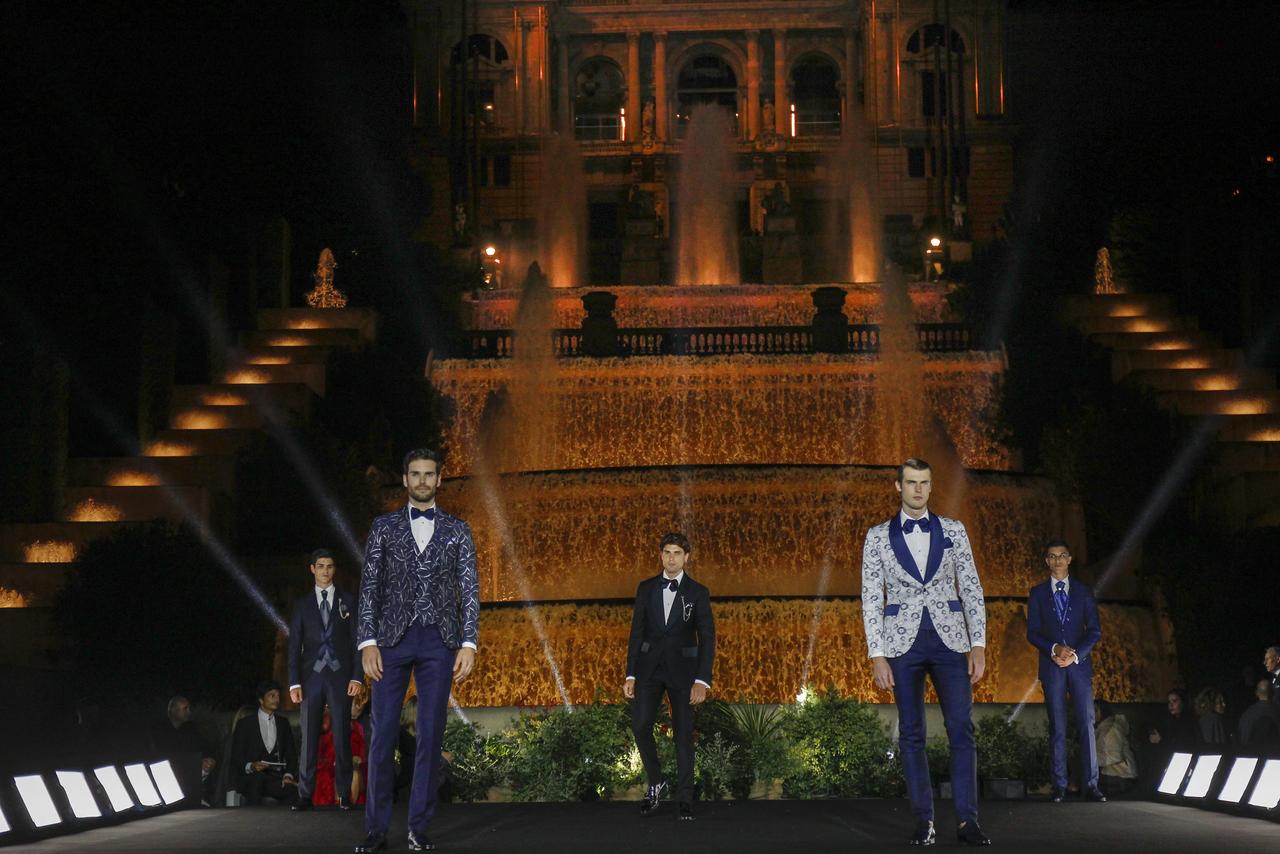 We love the high fashion feel of these Ramon Sanjurjo suits paired with traditional bow ties. We can definitely see these at luxe winter weddings.
5. When Pronovias Gave Us Power Shoulders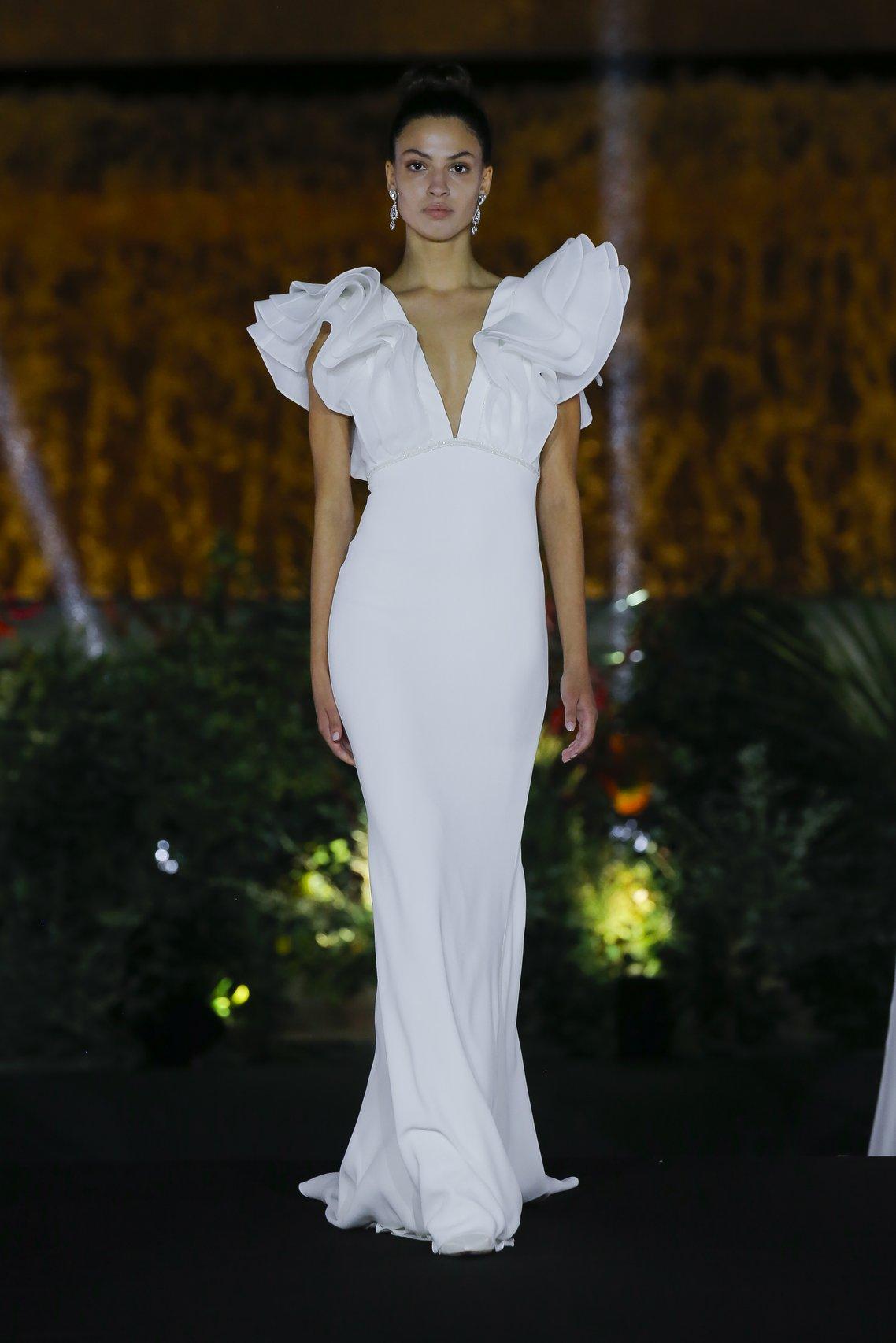 With a sleek silhouette and a sexy v-neckline teamed with ruffled statement shoulders, this Pronovias gown is guaranteed to be a total showstopper.
6. St Patrick's Dreamy Princess Dresses
Proving that princess gowns will always be in style, St Patrick presented a range of full skirted stunners including this off-shoulder number. We love how the lace bodice contrasts with the simple silk skirt.
7. The Floral Appliqué on This The Atelier Beauty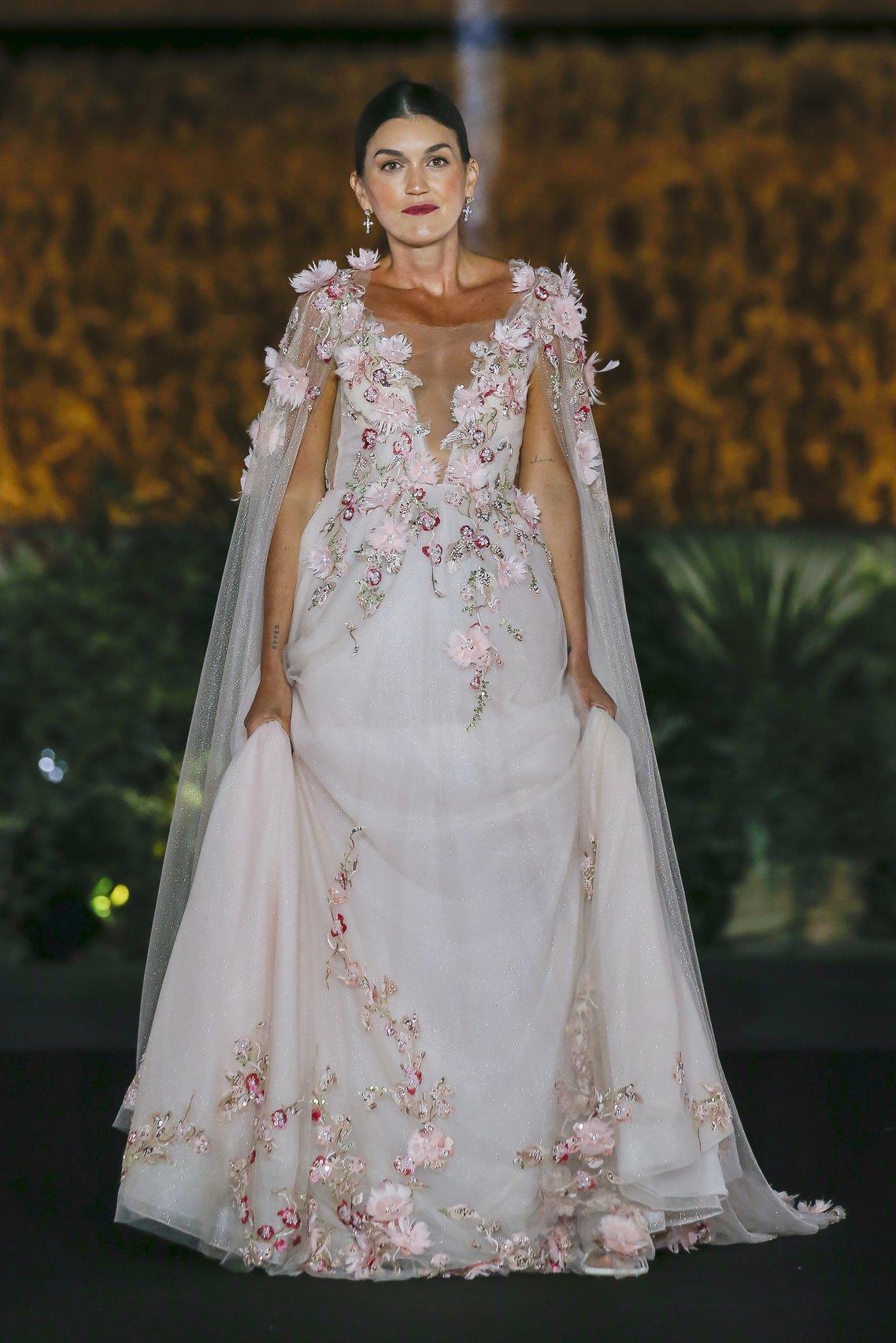 The pink floral appliqué details on this dreamy The Atelier gown show exactly how the floral wedding gown trend is done. Set to be huge for 2022, we'd definitely pair this gown with a simple updo and let the florals do all the talking.
8. When Yolan Cris Made Us Think Pink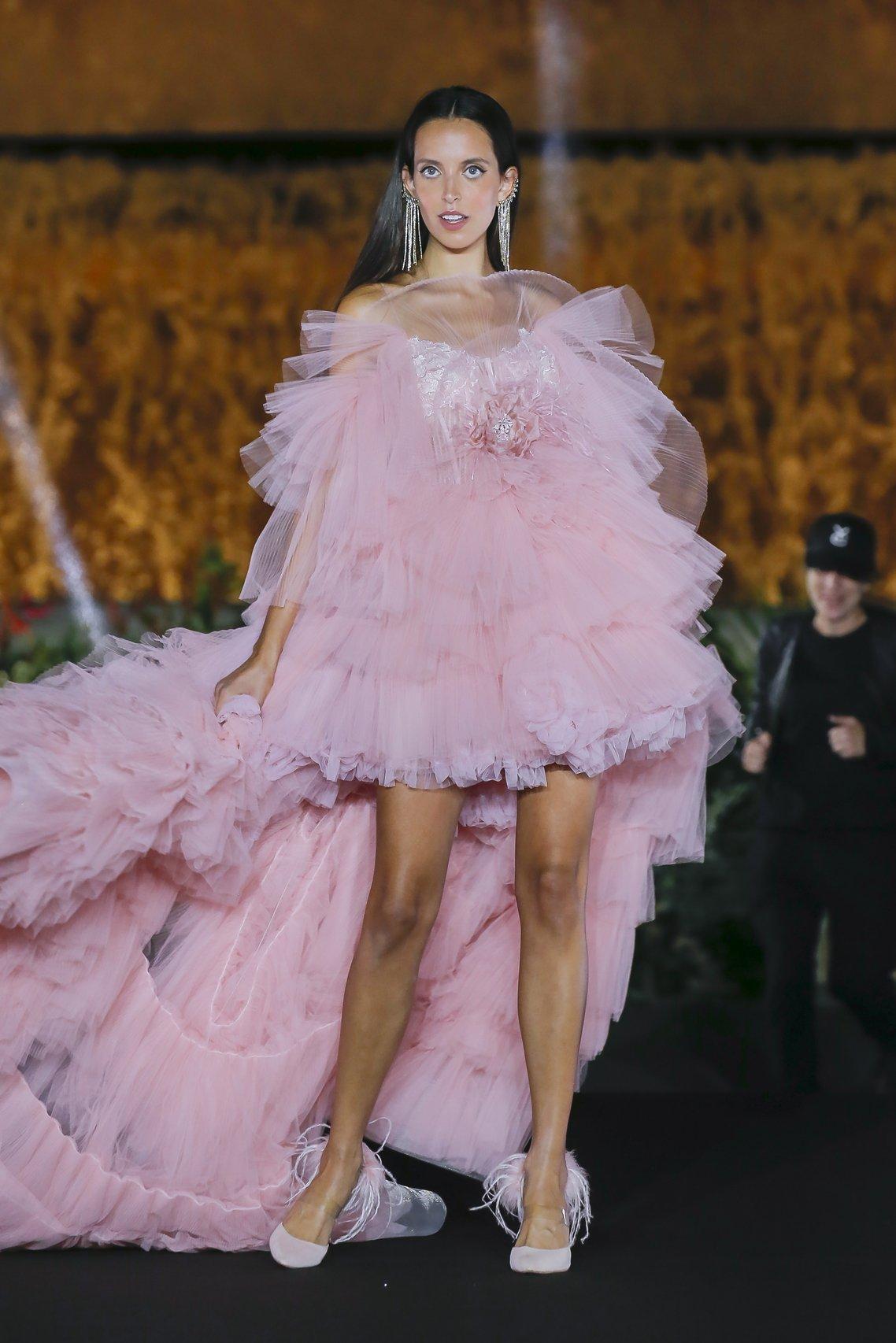 Pastel hued gowns are becoming increasingly popular with brides and with gowns like this one, it's no surprise. Pink frothy layers of tulle and a high-low skirt give this Yolan Cris stunner a high fashion feel that's perfect for brides looking to make a statement.
9. When Marco & Maria Gave Us All the Capes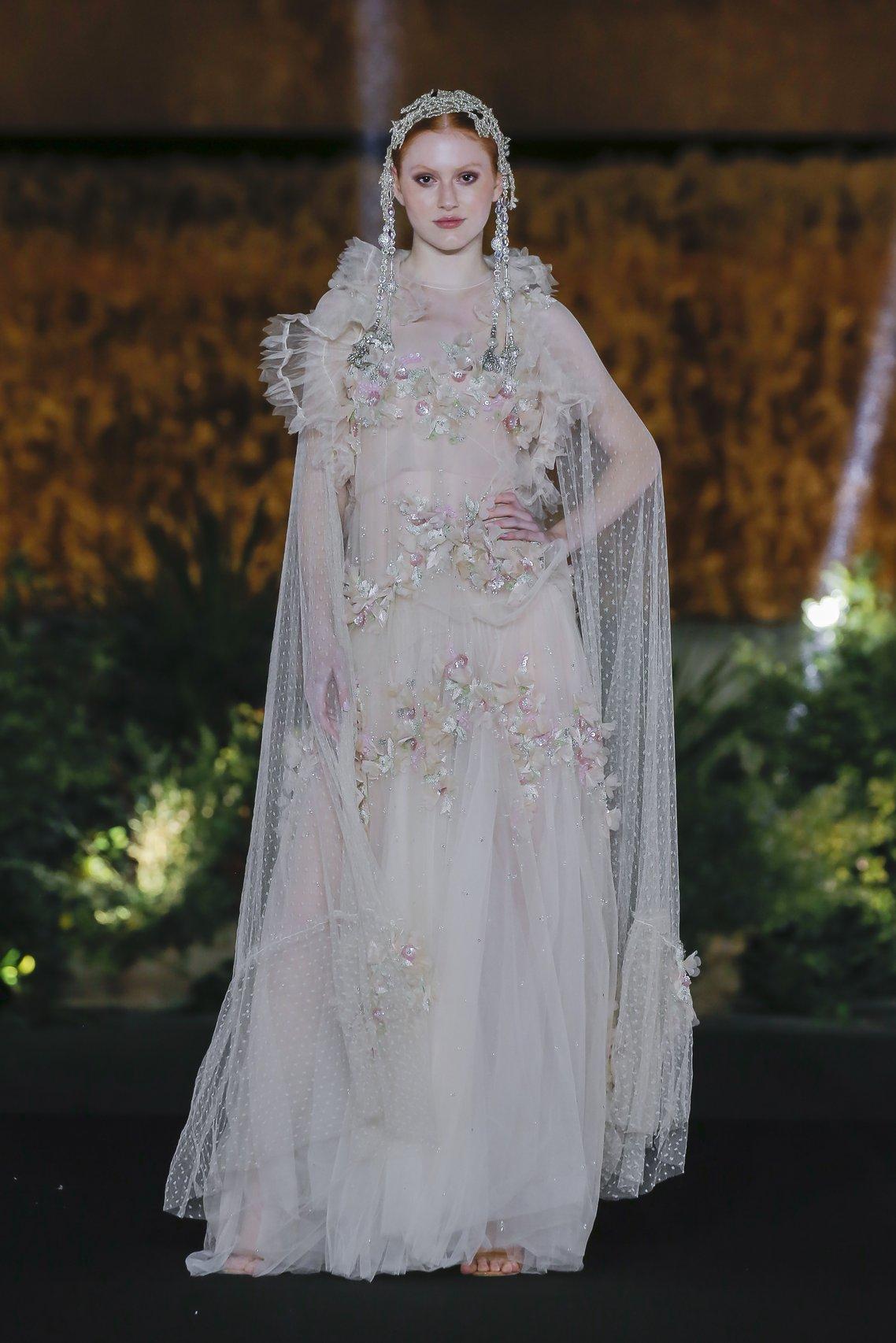 Bridal capes were another major trend spotted on the Barcelona Bridal Week Gala catwalk. We love the idea of wearing a delicate tulle cape with floral appliqué like this one from Marco & Maria.
10. Nicole Milano's Sparkling Bardot Gown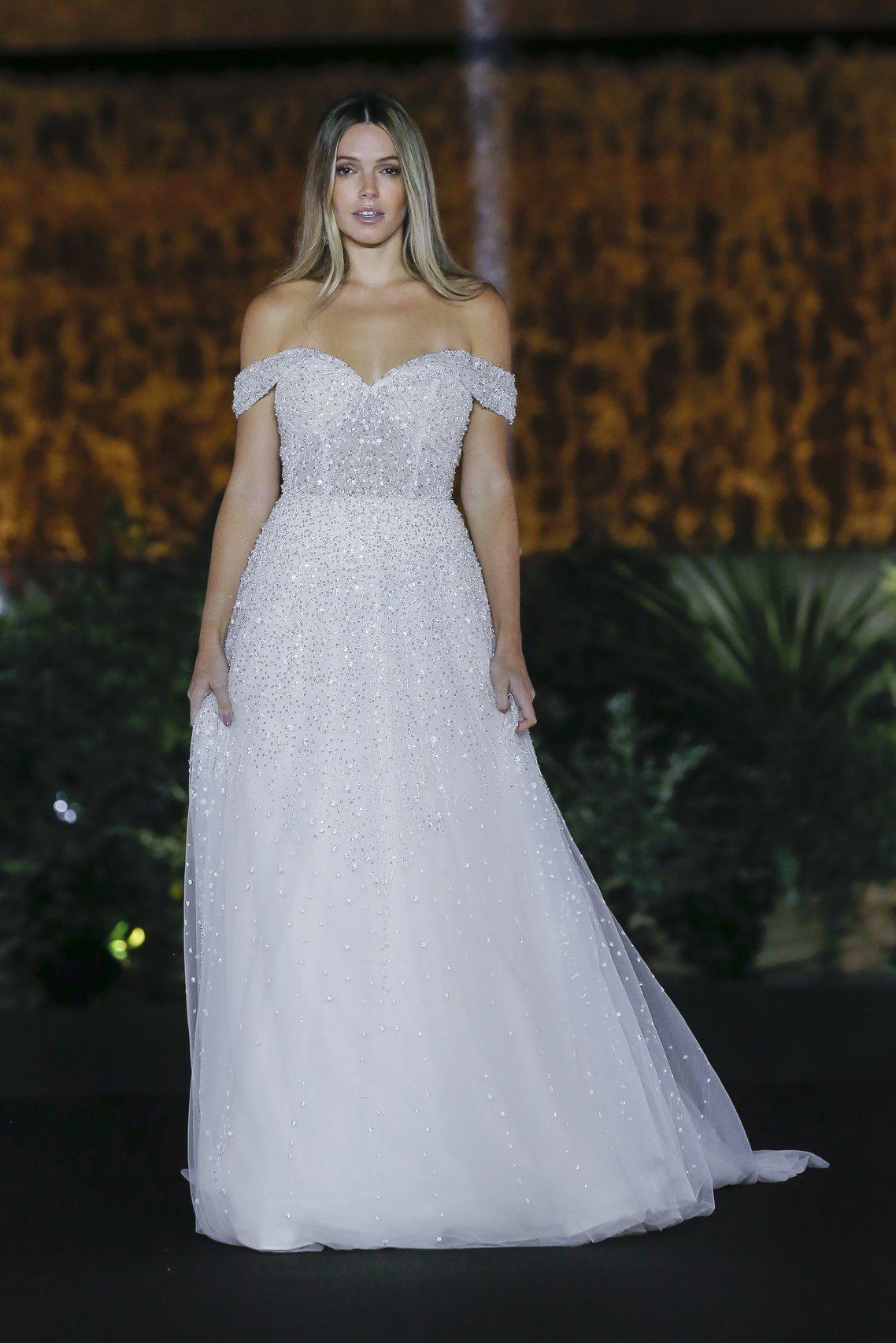 We're seriously lusting after this soft and romantic, sparkling wedding dress from Nicole Milano. We predict you'll be seeing plenty more glittering gowns in 2022.
Check out all of the highlights from the gala at barcelonabridalweek.com and donate to help Barcelona Bridal Fashion Week support Save the Children in stopping child marriage in Sierra Leone here.