5 Hot Honeymoon Trends for 2022 and Where to Experience Them
Planning your dream honeymoon? From eco-friendly island paradises to luxe city breaks, here's your ultimate guide to the biggest honeymoon trends for 2022 and the hotels you need to stay in!
We have included third party products to help you navigate and enjoy life's biggest moments. Purchases made through links on this page may earn us a commission.
After months of postponed weddings and disrupted travel, jetting off on honeymoon in 2022 will be the best feeling ever. Leave behind all the stress of wedding planning and kick up your feet on the honeymoon of a lifetime, where you can escape to a sun-drenched isle with a margarita in hand and the love of your life by your side.
Half the fun of the honeymoon is choosing where you get to go! From the ultimate bucket list trip to the romantic Maldives or a luxury minimoon on a beautiful Greek island, you're spoilt for choice by far-flung destinations and chic hotels. To help you pick, we've asked the experts to give us the insider info on all the exciting new honeymoon trends, hotels and experiences.
From the rise of luxurymoons to steam train trips along Victoria Falls, you'll find the ultimate inspiration here for your 2022 honeymoon. Make sure you read this before you book!
READ MORE:
1. Last-Minute Luxurymoons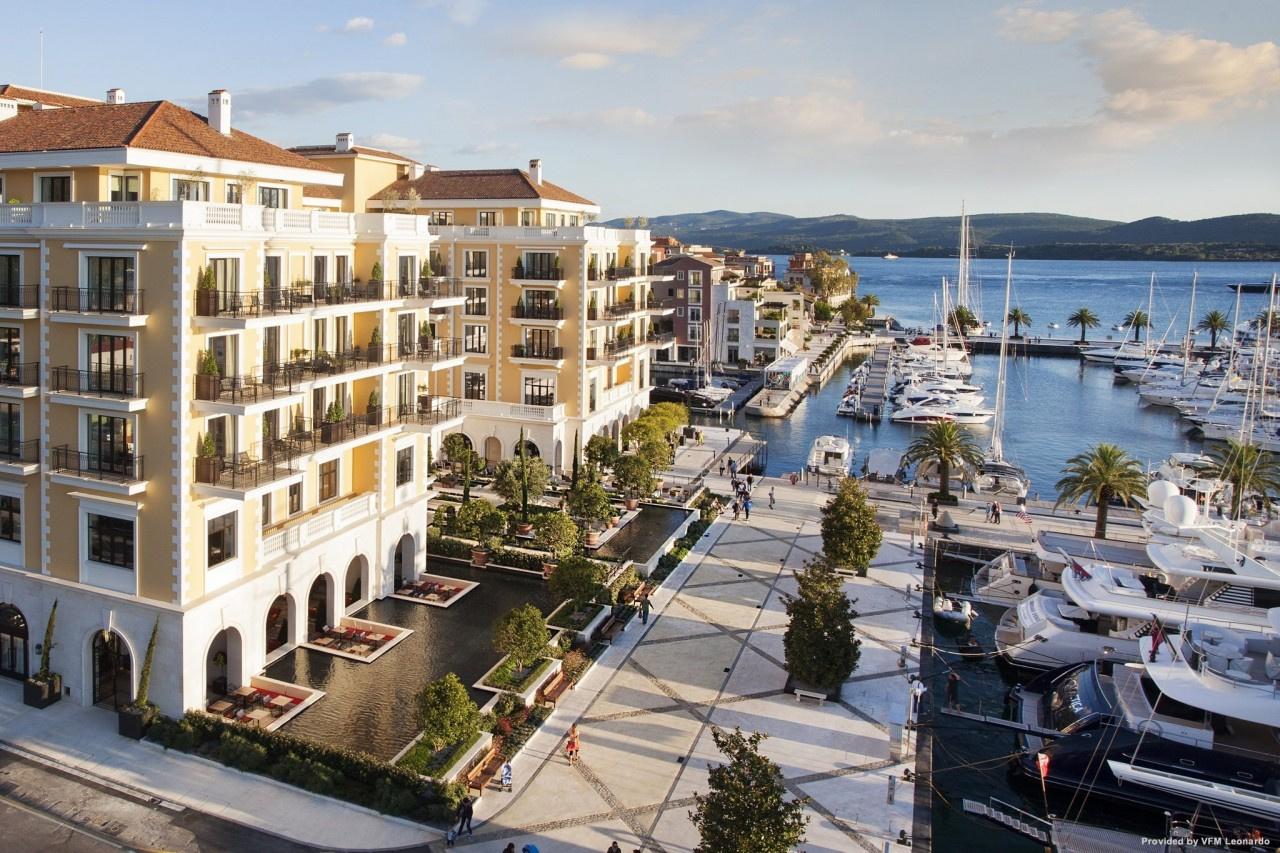 Minimoons have soared in popularity since Covid lockdown began as couples couldn't fly abroad. Despite the world opening back up, minimoons will still be big business in 2022 and they'll have a luxury and last-minute makeover.
"We've booked more late, luxe honeymoons that we ever have done," says Kuoni's honeymoon expert Stacey Owens. As couples have waited for updates on the Government's green and red lists, they've held back booking until sometimes just a couple of weeks before the date they want to depart.
Travel operators and fancy hotels have adapted to this and you can expect more amazing last-minute deals and value-added upgrades in 2022, especially in popular short-haul destinations like Greece, Croatia, Portugal and Italy. You can expect tourist favourites like Rome and Venice to entice honeymooners in with romantic packages, while less visited spots like Montenegro offer fantastic deals to get themselves on your radar.
If you have the flexibility to take a last-minute break and can wait until the shoulder months (end of spring and start of autumn), a luxurymoon that you previously thought was outside your budget could be on your list for 2022.
Where to Experience It: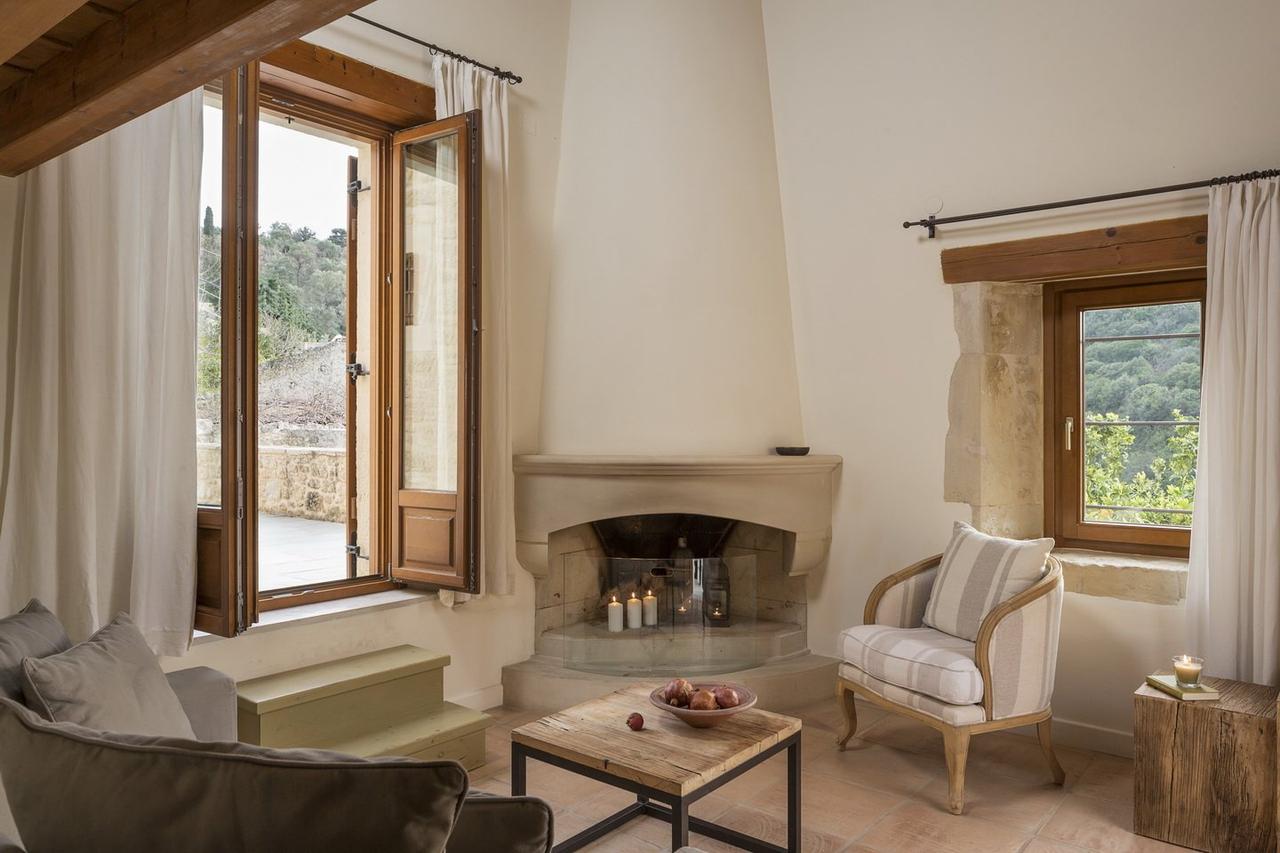 Set among Crete's verdant olive groves is the rustic-luxe Kapsaliana Village Hotel, a boutique hotel with a courtyard and 18th century olive press as its centre, a secluded turquoise pool surrounded by pretty flowering shrubs, and traditional Cretan houses hewn from honey-coloured stone and held up by soaring wooden beams. Rooms have lovely farmhouse-style furniture, whitewashed walls and wood-burning fires. Despite its hillside spot, beautiful sandy beaches are only 10 minutes drive away, and it's a perfect for a couple that love to split their time between the beach, taking in local history and culture, and walking through unspoilt groves.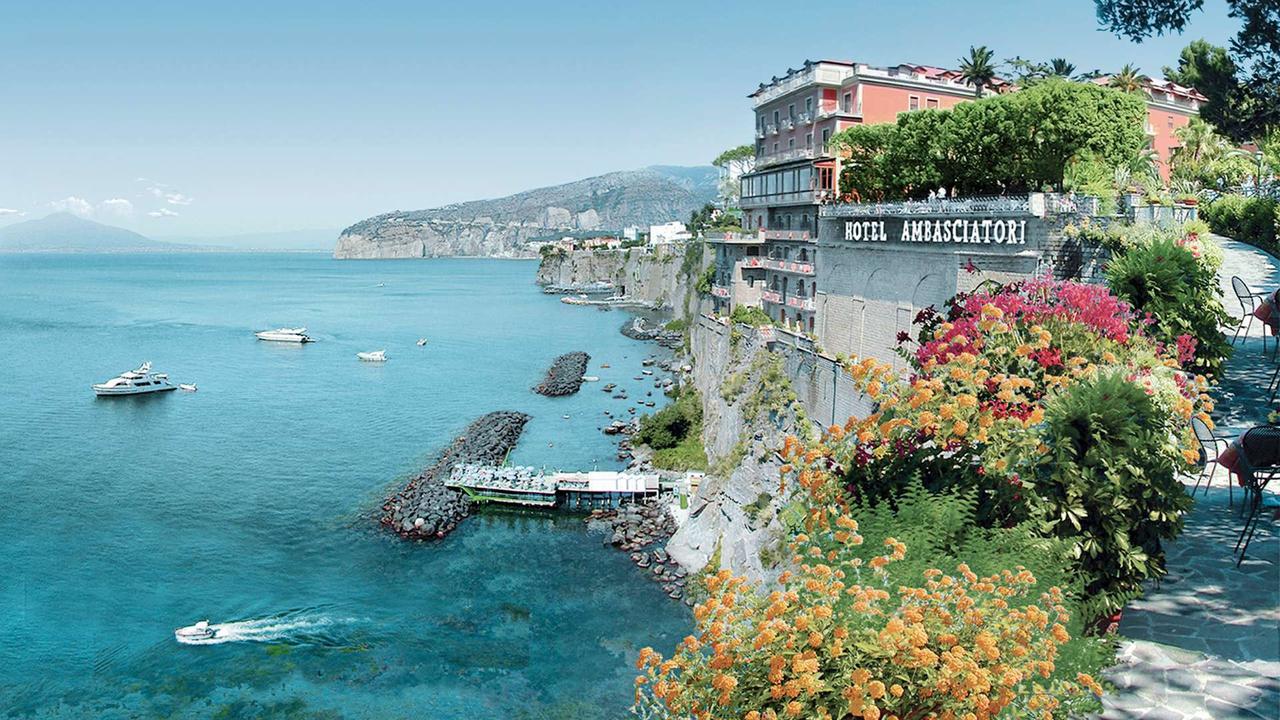 Those with a desperate need for Vitamin Sea should book a luxurymoon in Puglia or Sorrento. The elegant Grand Hotel Ambasciatori has a dramatic clifftop setting with spellbinding views of the Neapolitan Riviera. Just 10 minutes walk from Sorrento, the hotel has a private beach reached by a lift, stylish interiors and a choice of three bars - one overlooking the gardens, one at the bottom of the cliff facing the sea, and one on the poolside terrace overlooking the Bay of Naples.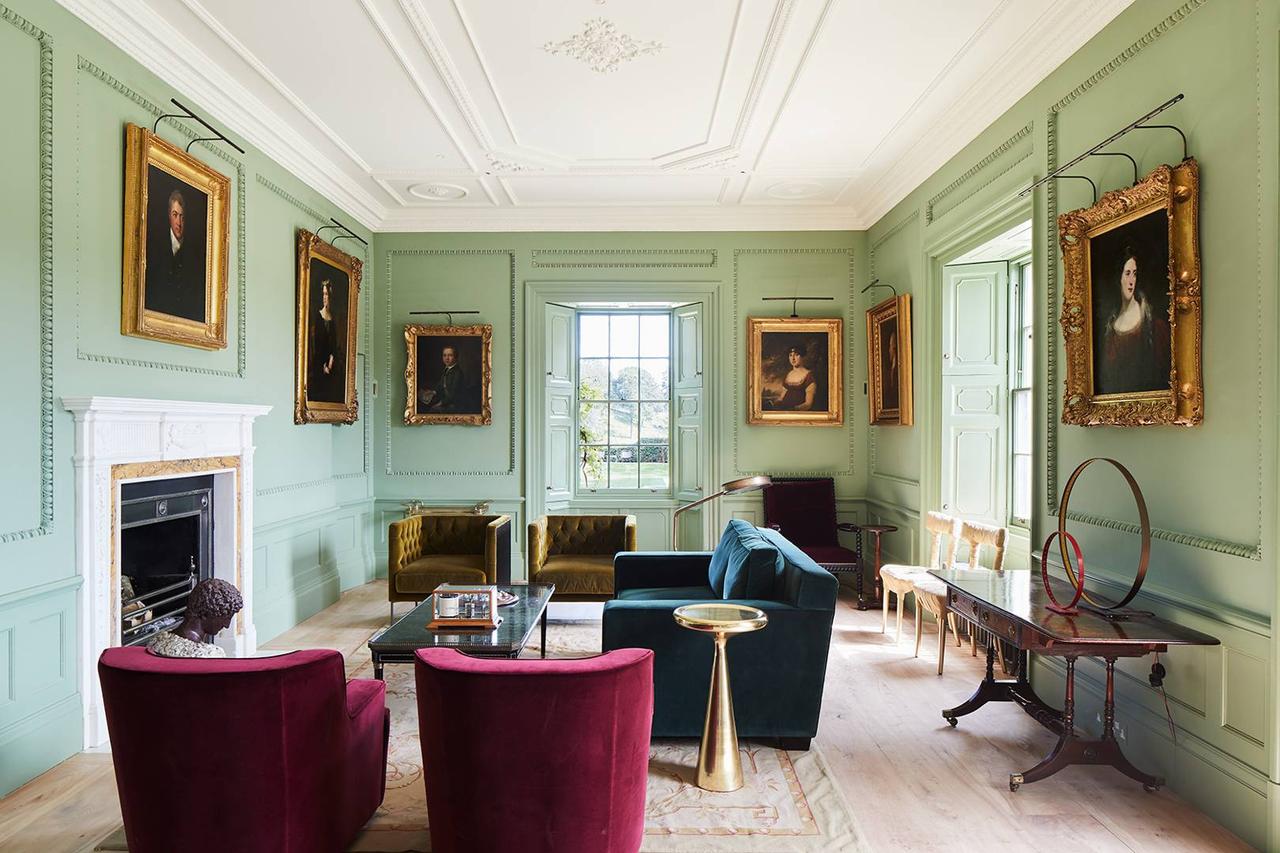 If you want to go for a luxury break within the UK, The Newt in Somerset is one of the swankiest country house hotels around: a magnificent Georgian home nestled among orchards, lakes and woodland. Their Granary hideaway was named one of the sexiest hotel suites in the UK.
Scotland's North Coast 500, a scenic driving route around the northern coast of Scotland, goes by some of the most lovely luxury hotels in the Highlands. For a unique castle experience, try the five-star Ackergill Castle outside of Wick or the 15th century Dornoch Castle which boasts one of the world's finest Scottish malt collections.
READ MORE: 29 of the Most Amazing Minimoons in the UK
2. Rooms with a (Breathtaking) View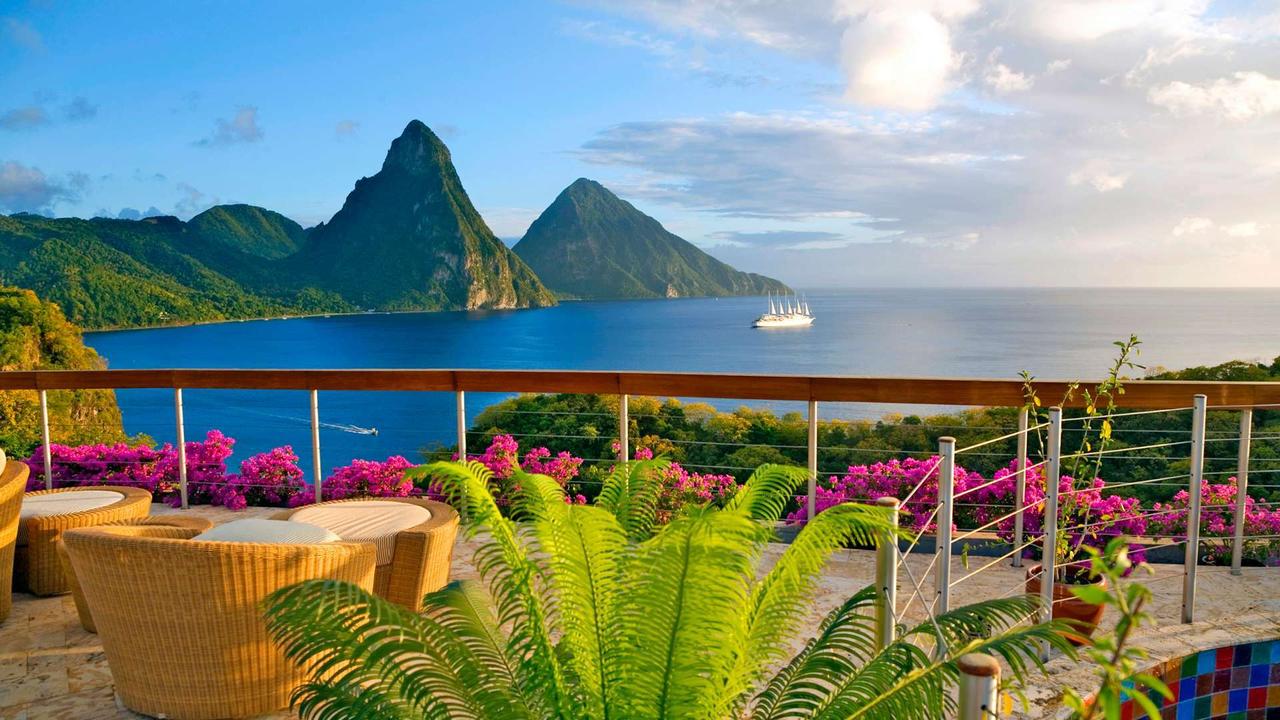 After 18 months of mostly being stuck inside our own homes, couples will be itching to travel again in 2022 and want to wake up each morning in a destination - and to a view - that takes their breath away. Whether you want to watch the sunrise in a treehouse among the lush forests of Costa Rica, swim in your own infinity pool overlooking the Pitons in St Lucia or take in the Amalfi Coast from your terrace with a sundown Aperol Spritz, the perfect time to experience this once-in-a-lifetime accommodation is on a romantic honeymoon.
"[For 2022] there's been an even bigger shift towards extra special room types," says Kuoni's Stacey. "Pool villas, for example are being requested more and more, and couples are opting for Bali as it's such good value for swim-up rooms. Couples are now basing their [destination] decision around the room types."
Unique accommodation with a serious wow-factor will soar in popularity in 2022 as couples make up for lockdown. Tented safari camps in Africa with outdoor baths and treehouses overlooking lush Indonesian rice fields where breakfast is floated to you in a private pool will draw in some, while others will want five star luxury in Santorini overlooking the Caldera where every detail is take care of. Luckily, there really is the perfect room for every couple.
Where to Experience It: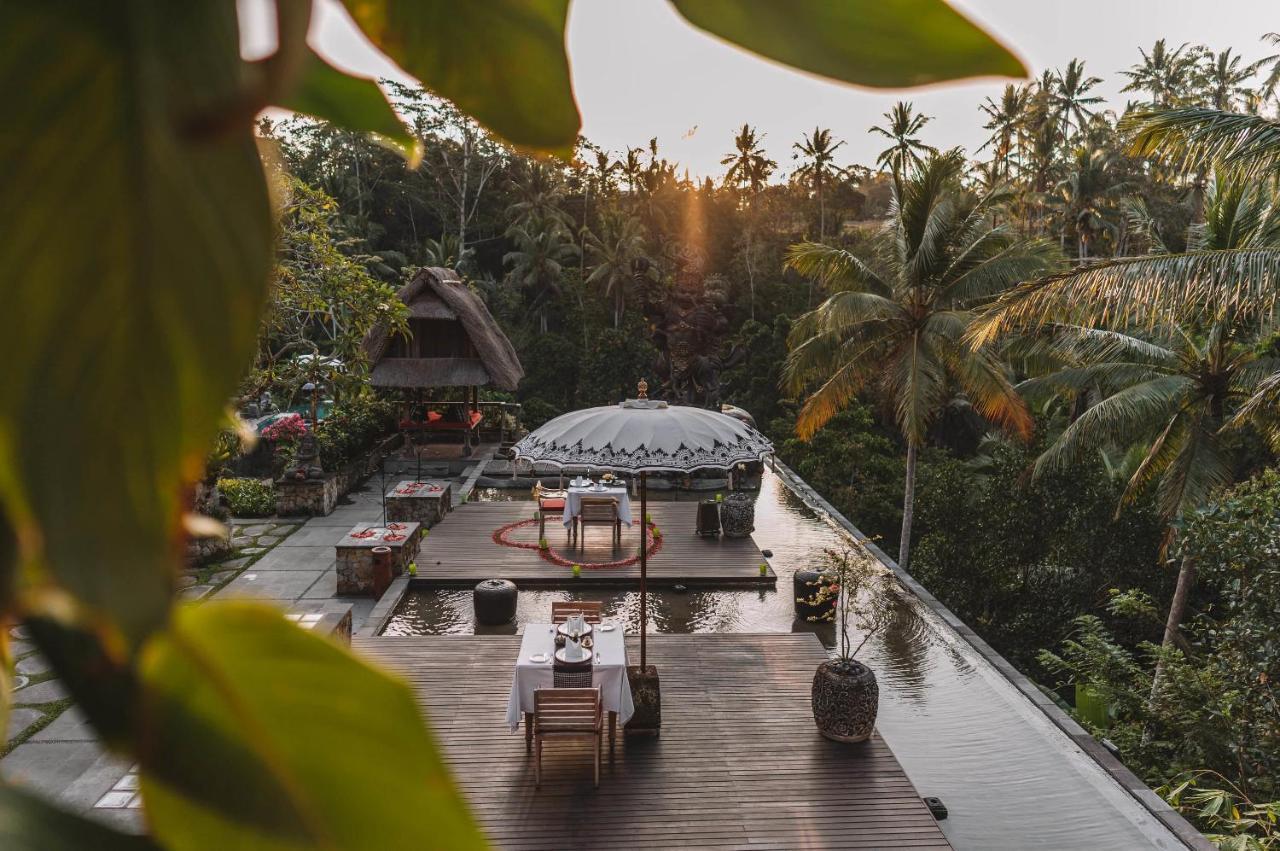 If Bali is on your list, the five-star Kayon Resort in Ubud is regularly considered to have some of the most romantic views on the island. Perched on a tropical hillside and surrounded by the historic Petanu River, the thatched-roof villas with private infinity pools offer uninterrupted views over the rainforest and gardens. Their honeymoon package includes a candle-lit dinner for two under the stars and a relaxing spa treatment.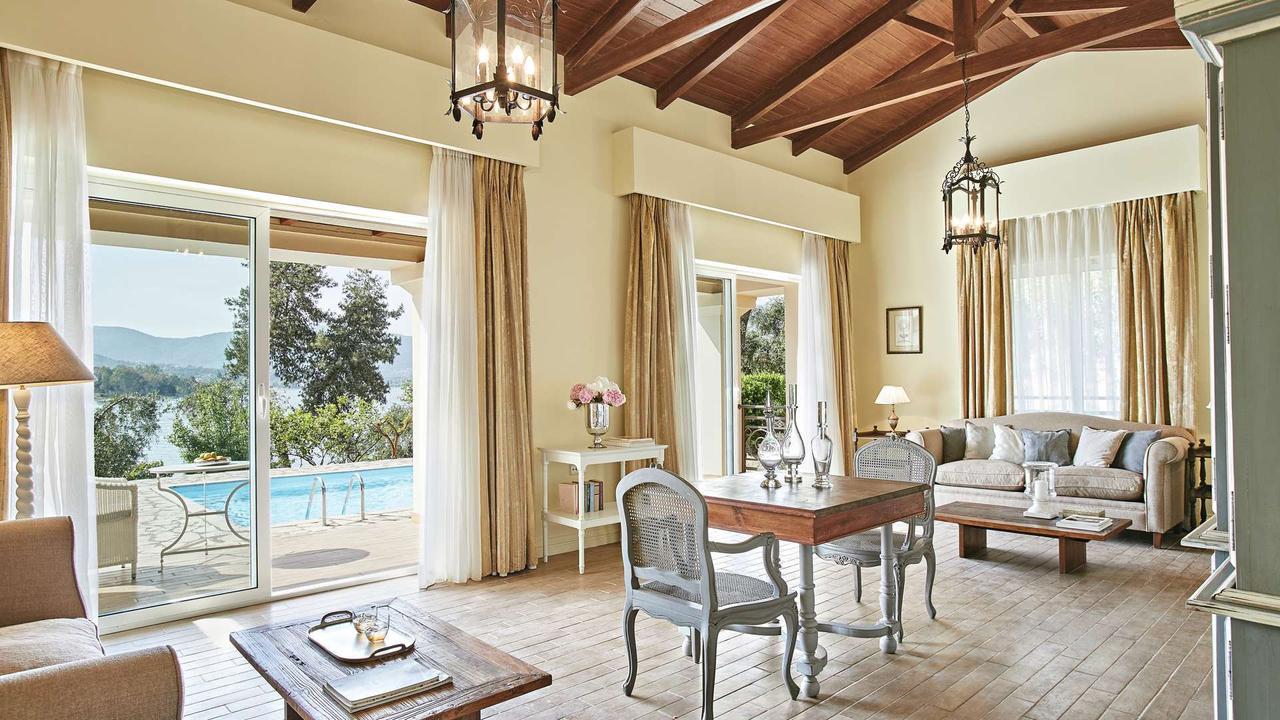 Interestingly, Stacey says that her Kuoni clients "aren't so bothered about having a suite with lots of interior space and would rather have a standard room as long as it has a private pool." She recommends the panoramic rooms at Grecotel Eva Palace in Corfu "because they're good value and have breathtaking views". This romantic hillside hotel has beachfront villas with private pools and a canopied four-poster bed, but any of their sea-view rooms offer a stunning panorama across the Ionian Sea 30ft below.
3. Island Privacy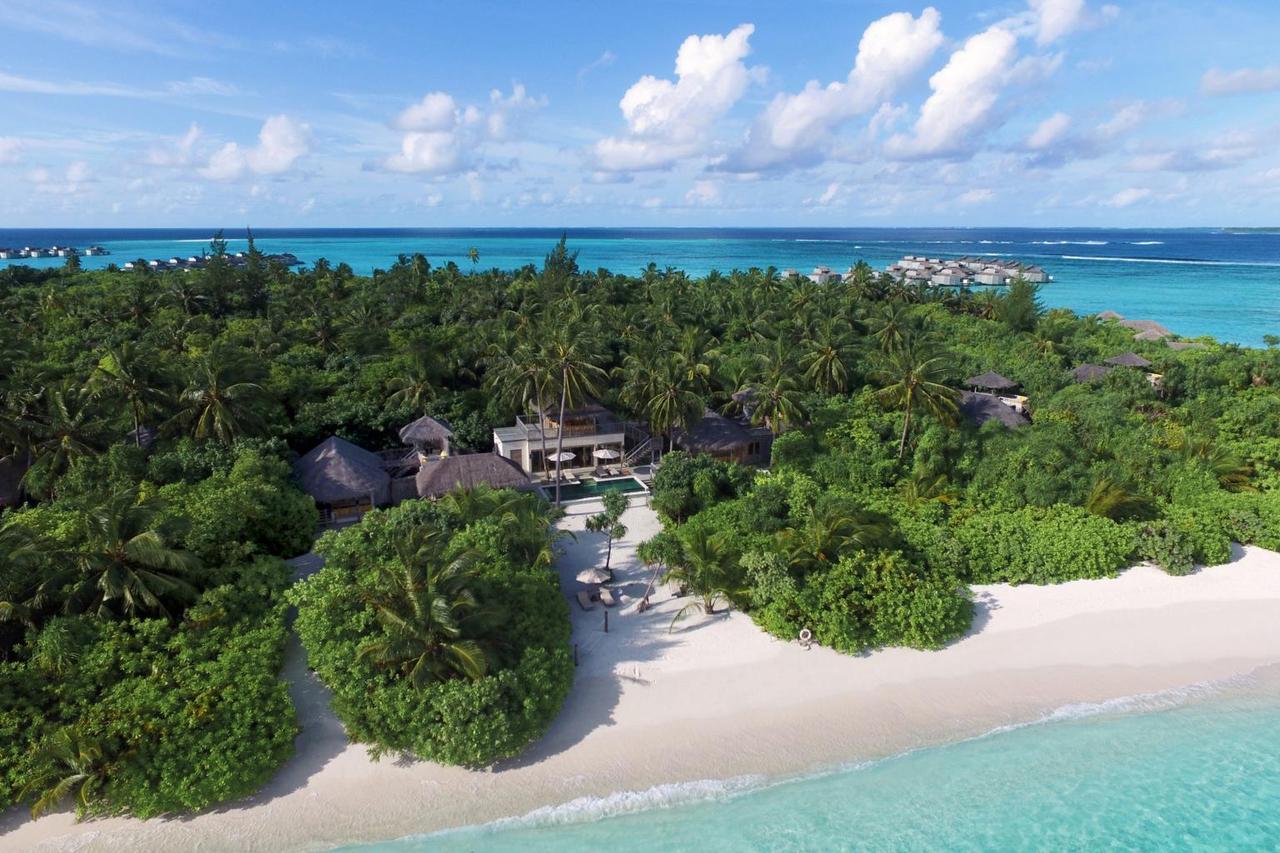 The Maldives are the most popular honeymoon destination for 2022, according to both Kuoni and Turquoise Holidays.
"This reflects couples' desires for a relaxing, luxurious island holiday with sunshine, beautiful beaches, stylish accommodation and privacy at their top of their wish list," say the team at Turquoise.
Although social distancing will (hopefully) have much less of an effect on travel in 2022, couples are leaning towards tranquil, secluded destinations where they can claim their own space. Islands like Bali, Mauritius and those dotted off the shores of Thailand offer peace and quiet in luxury, relaxed surroundings where couples can chill without distractions.
In 2022, couples will be looking beyond the usual destinations to find these hidden hideaways. Luxury African wedding and honeymoon planner Mwai Yeboah of Exalt Africa encourages couples to explore off-the-radar locations like Mozambique. "Known for its jewel-toned waters, sandy beaches, string of private islands, and prime opportunities for whale watching—Mozambique truly is a paradise of its own rare and remarkable brand," she says.
Interestingly, Kuoni have noticed a rise in business class bookings too. Couples want to travel in style and splash out on that bit more space to fly in comfort. Fewer passengers in the business class section and access to a private lounge are comforting for those nervous about plane travel and Covid.
Where to Experience It: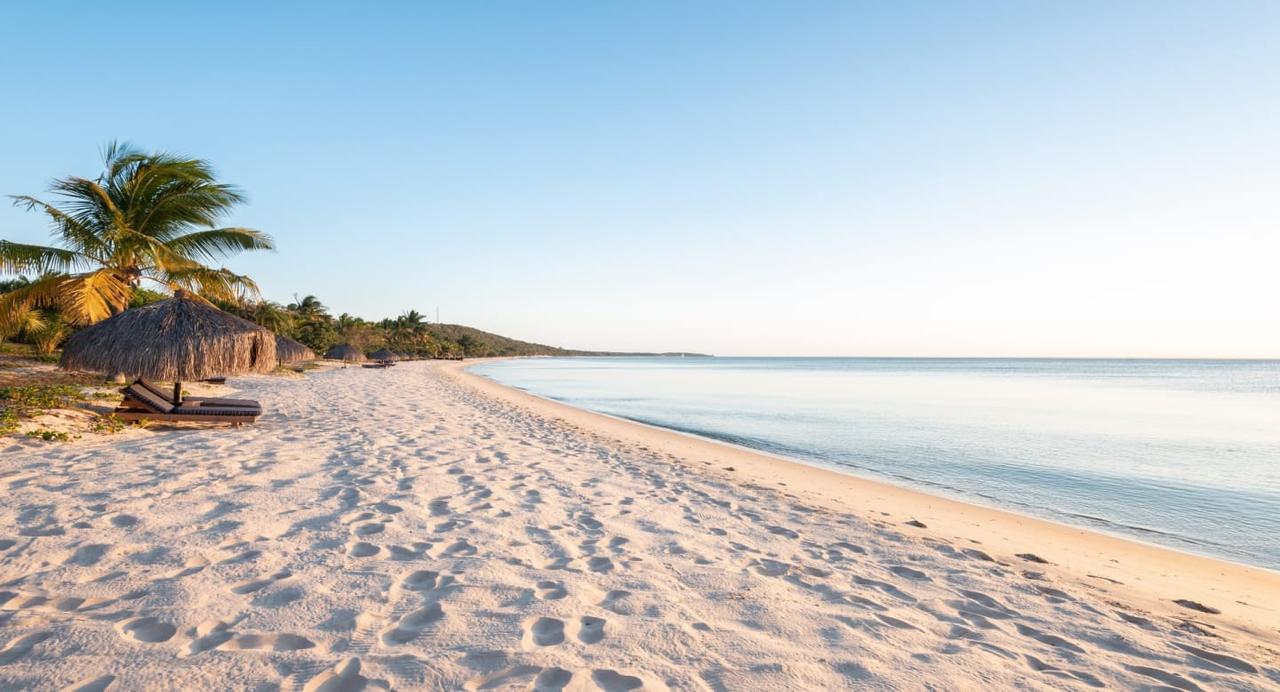 Mwai sings the praises of the "uninterrupted serenity" of the stunning Anantara Bazaruto Island Resort in Mozambique. Sitting on the largest of six majestic islands in a protected marine reserve, you'll be among the lucky few tourists who experience these unspoilt watercolour-blue beaches each year. "Pansy Island is a serene sandbank that's bordered by the kind of bright turquoise waters you have to see in person to truly appreciate," she says.
There's still plenty of exciting experiences on offer too for those who like some adventure alongside their relaxation, such as whale watching, swimming with dolphins, sand duning, world-class diving and sunset sailing.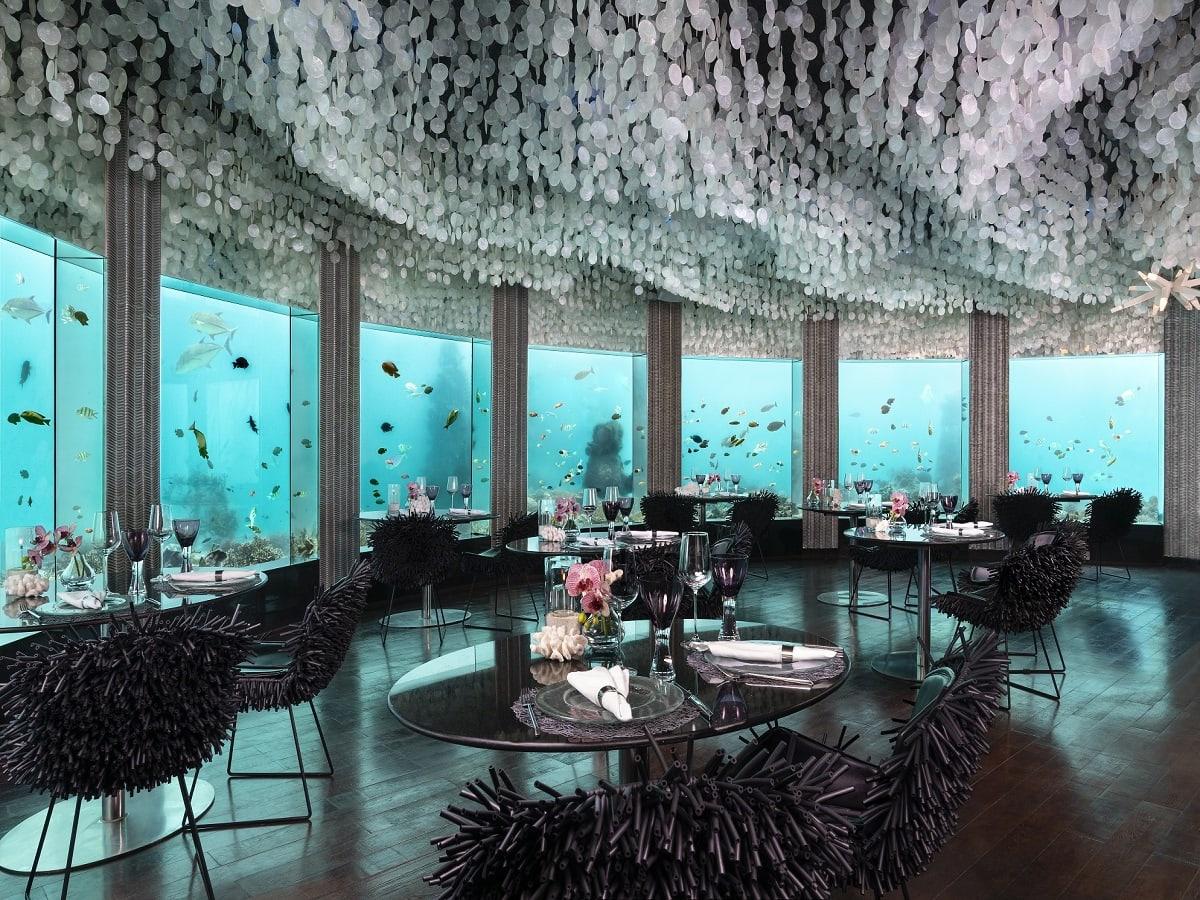 If you're interested in the Maldives (and who wouldn't be), there are options for most budgets. If you're splashing out on your honeymoon, we adore Niyama Private Islands Maldives, which has the incredible Subsix - an underwater restaurant six metres below the ocean's surface - and Nest - private pods suspended among Banyan tress six feet up in the treetops.
Alternatively head to one of the furthest-flung resorts of the Maldives, the luxe Six Senses Laamu. This pristine island is an eco paradise, with couples given their own bikes to pedal around its paths, their own organic garden and special conservation of their house reef.
4. The Natural Wonders of the World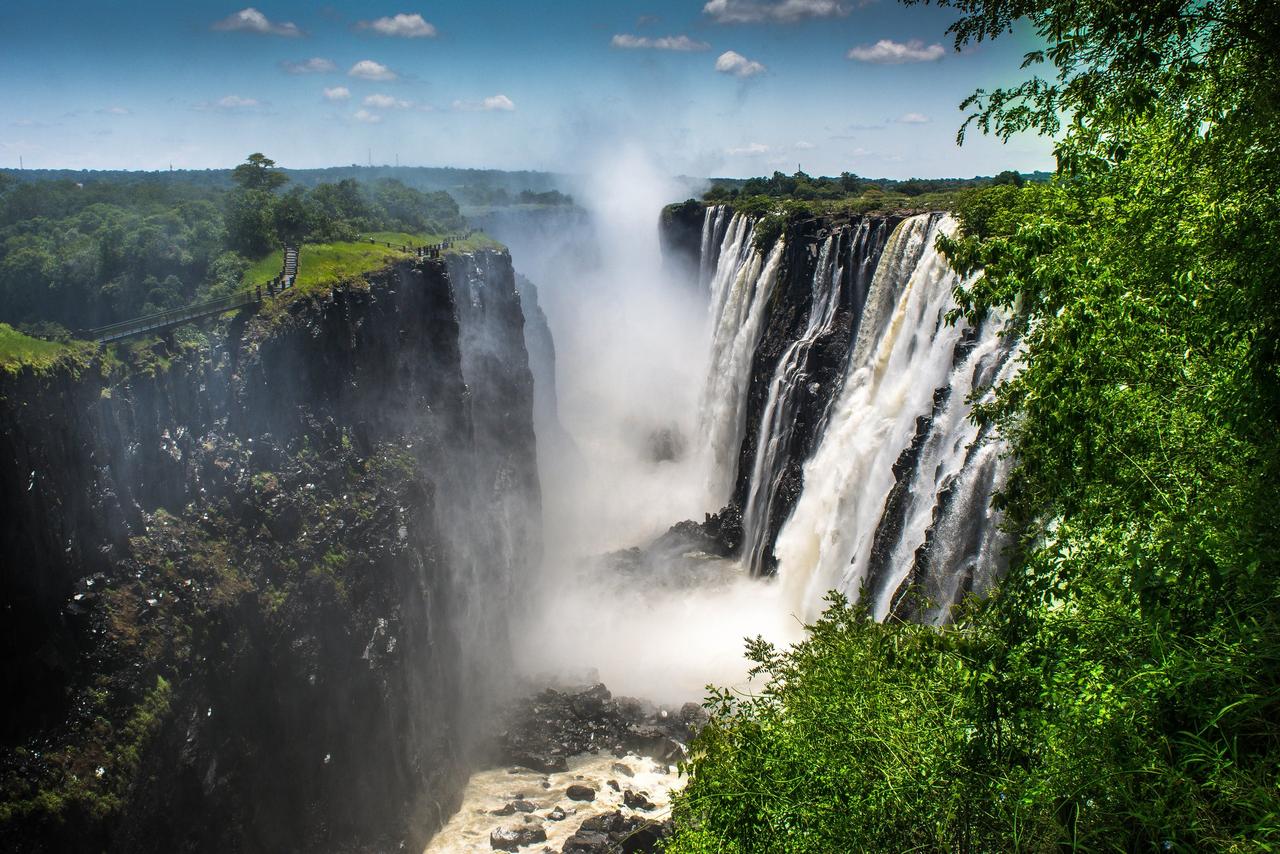 The seven natural wonders of the world were launched in 2008 to promote and protect this list of vast, awe-inspiring natural phenomenon which should definitely be on any honeymooner's bucket list. These once-in-a-lifetime wonders are the Northern Lights, the Grand Canyon, Paricutin volcano, Mount Everest, the Harbour of Rio de Janeiro, Victoria Falls, and the Great Barrier Reef.
As the climate crisis worsens, couples have become increasingly more conscious of the environmental impact of long-haul travel and how to see the world in a sustainable way. With carbon-offset flights and more eco-hotels than ever before, now is a prime time to see these wonders and support the organisations working to protect them and encourage responsible tourism.
Mwai from Exalt Africa recommends couples add Zambia and the spellbinding Victoria Falls to their honeymoon list. The Royal Livingstone Resort by Anantara sits right next to the majestic rolling mists of the falls and offers the ultimate honeymoon trip: four-course dining experience aboard the Royal Livingstone Express, a fully-refurbished steam train that oozes old-world romance while delivering you right to the Victoria Falls Bridge.
Importantly, this eco-aware hotel was built on principles of environmental sustainability and the securing the long-term sustainability of the tourism industry. From a worm farm that breaks down organic waste to emission-free vehicles for staff and guests and an energy-efficient automated air-conditioning system, you can be certain that you're staying in a hotel that has the next generation in mind. They also have a weekly farmers' market in the hotel that supports local business, particularly women-owned projects.
Couples are going to have sustainability in mind as they book their honeymoons in 2022 and will be actively seeking out greener travel companies and eco-luxury hotels, while experiencing the best of the natural world.
Where to Experience It: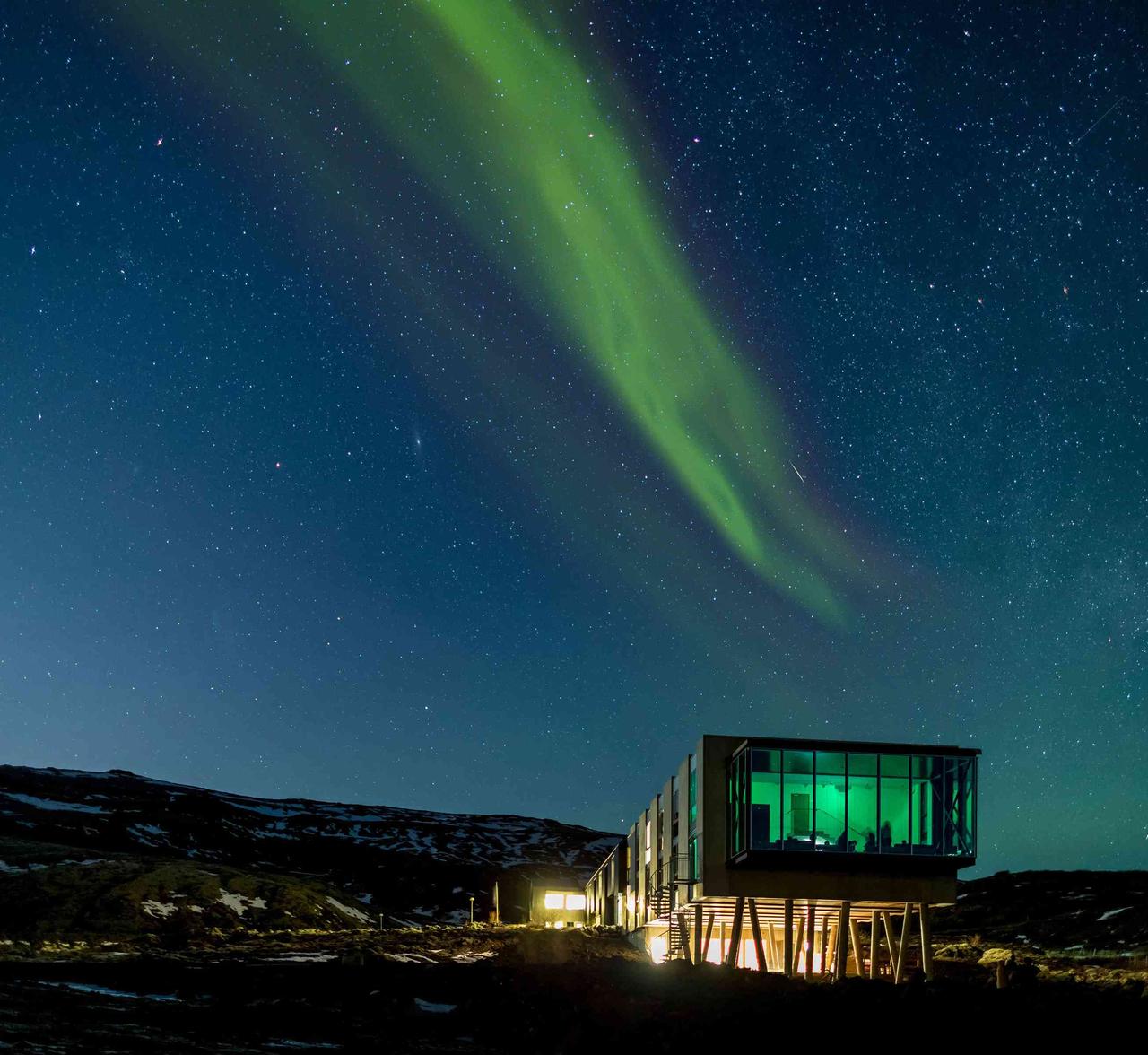 Pick from the natural wonders of the world list and you'll find lots of wonderful eco-hotels in the area. We love the ION Adventure, a design hotel set against the dramatic backdrop of mountainous lava fields with a natural spa that allows you to soak in an outdoor hot pool under the Northern Lights.
An hour from Reykjavik, it's the perfect base to explore Iceland's rich heritage, flora and fauna and adrenaline-fuelled adventures, like trekking a challenging ancient glacier and fly-fishing in icy rivers.
Built from driftwood and other natural materials, the hotel previously won an award for Europe's best sustainable boutique hotel. It boasts a low carbon footprint, water-saving showers, organic fairtrade bedding, and beds and chairs made from innovative recycled materials.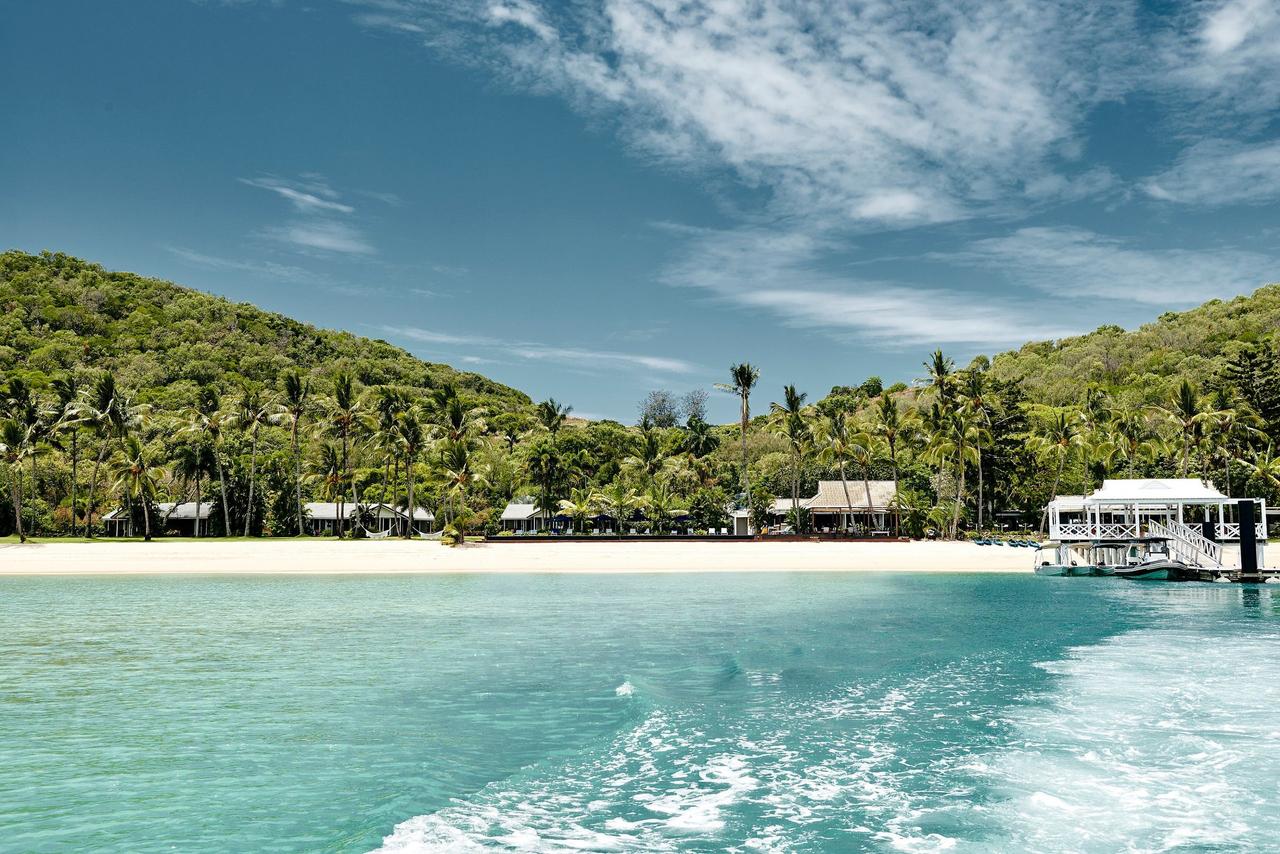 The Great Barrier Reef is one of the most biodiverse places on earth but is under threat from climate change, overfishing and poor water quality. It's a wonderful place to visit for an eco-friendly adventure where your spending will be ploughed straight back into helping the reef.
If you're after an unpretentious eco-stay, spend a couple of nights at the Lady Elliot Island Eco Resort. It has its own hybrid solar power station as well as low-impact accommodation (basic, with no TVs and telephones), but it is regarded as one of the best snorkelling and diving spots on the Great Barrier Reef and you can help them document the reef when you're down there.
For an eco-luxe stay, Orpheus Island Lodge or Lizard Island are perfect. Orpheus is probably the best choice for honeymooners, with a gorgeous spa, daily trips from fishing to island cruises, and a signature dining experience for two under a starlit canopy on the island's jetty.
Both these islands embrace sustainable practices and lead coral conservation to maintain the reef. In fact, Orpheus' efforts mean its water boasts 1,100 of the 1,500 species of fish on the reef!
5. Pets Allowed
Yes, more couples are bringing their pets along on honeymoon with them! Lockdown saw a boom in pet ownership and, firmly in love with their furry friends, these couples can't imagine celebrating their big day or their honeymoon without them.
While you can take your pet abroad (pet passports are no longer valid, you need an animal health certificate), most couples taking pooches with them will be sticking to the UK and Ireland for their honeymoons. There are so many incredible pet-friendly hotels, pubs and cafes that it's easy to travel in style with your pet, plus the UK has some of the best walks in the world - which are made infinitely better with a dog by your side.
Travelling with your pet is a joyful experience and will make your honeymoon even more memorable. In 2022, expect more and more hotels, B&Bs and Airbnb accommodation to move towards having pet-friendly rooms.
Should you want to go abroad, most pets are allowed on planes, trains and ferries, but the Eurostar does not allow dogs. You'll need to research how you plan to cross the Channel if you don't intend to fly, and driving on the Eurotunnel may be your best bet. Consider whether this will be stressful for your animal though; you can hop on trains or do a short car journey in the UK and have just as amazing a trip!
Where to Experience It: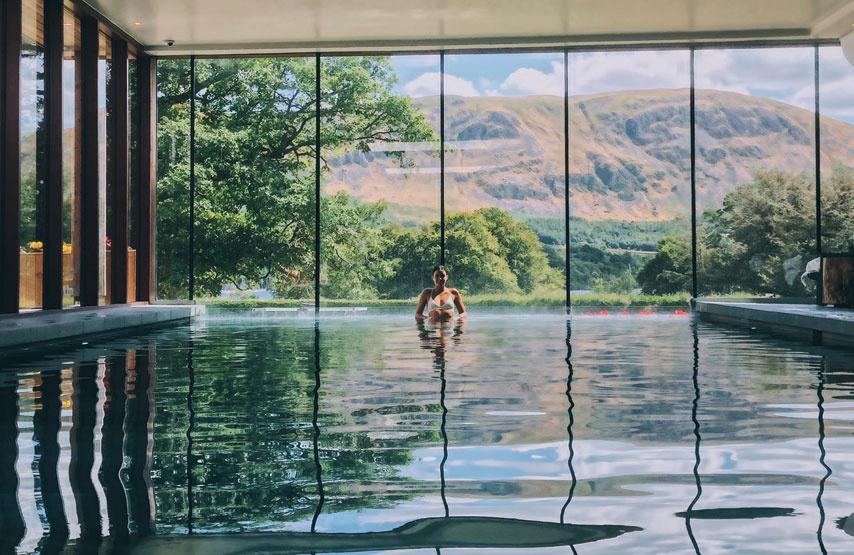 Did you know that Cumbria is the UK county with the most Michelin stars? The Lake District is a divine location for a honeymoon: drink in the breathtaking landscape on adventurous walks, go wild swimming in shimmering lakes, and end your day enjoying the delicious local food. The hotels here match up to their stunning location, like Another Place, a beautiful design hotel on the shores of Ullswater that's dog-friendly year-round and has a glass-walled indoor pool that needs to be seen to be believed.
Low Wood Bay Resort and Spa on the shores of Lake Windermere is a perfect base to explore the area and has an indoor and outdoor spa for all your relaxation needs. Leave your dog safely in your room for one special trip, the drive to Cartmel, which is home to two of Simon Rogan's Michelin-starred restaurants.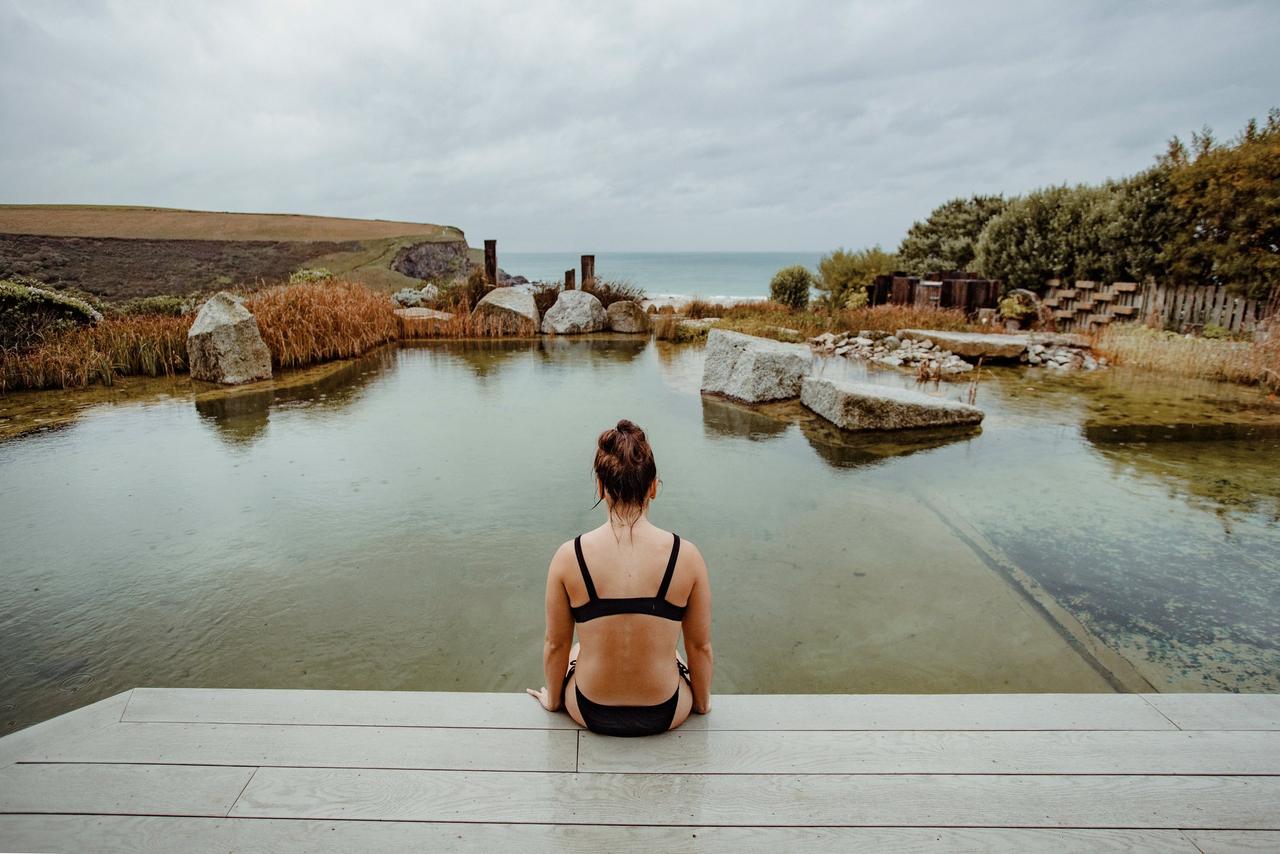 Cornwall is ideal for a pet-friendly honeymoon too, with the adults-only, eco-friendly Scarlet Hotel welcoming dogs into their chic coastal escape. You've probably seen images of The Scarlet's outdoor hot tubs in your staycation searches, and a honeymoon is the perfect time to indulge in a visit. Further south, you'll find the arty hub of Falmouth and the wonderful St Michaels Resort. This Cornish hotel is contemporary and relaxed, with a beach-chic aesthetic that will look perfect on your Instagram feed. Dog-friendly rooms come with a large dog bed, water bowl and treats.
Still too much choice? Check out our list of the 35 most romantic holidays in the world, each of which would make a dream honeymoon!