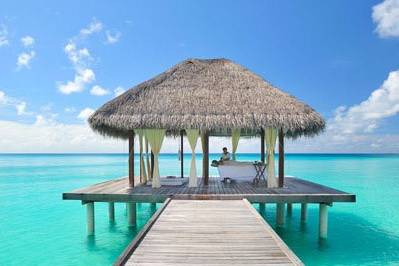 A honeymoon to the Maldives continues to be one of the most popular honeymoon destinations of choice for UK couples and it's no surprise when you start to take a look at these paradise islands.
A stunning location combined with amazing food and plenty to explore means you will have lots to see during your trip and plenty of time for relaxing.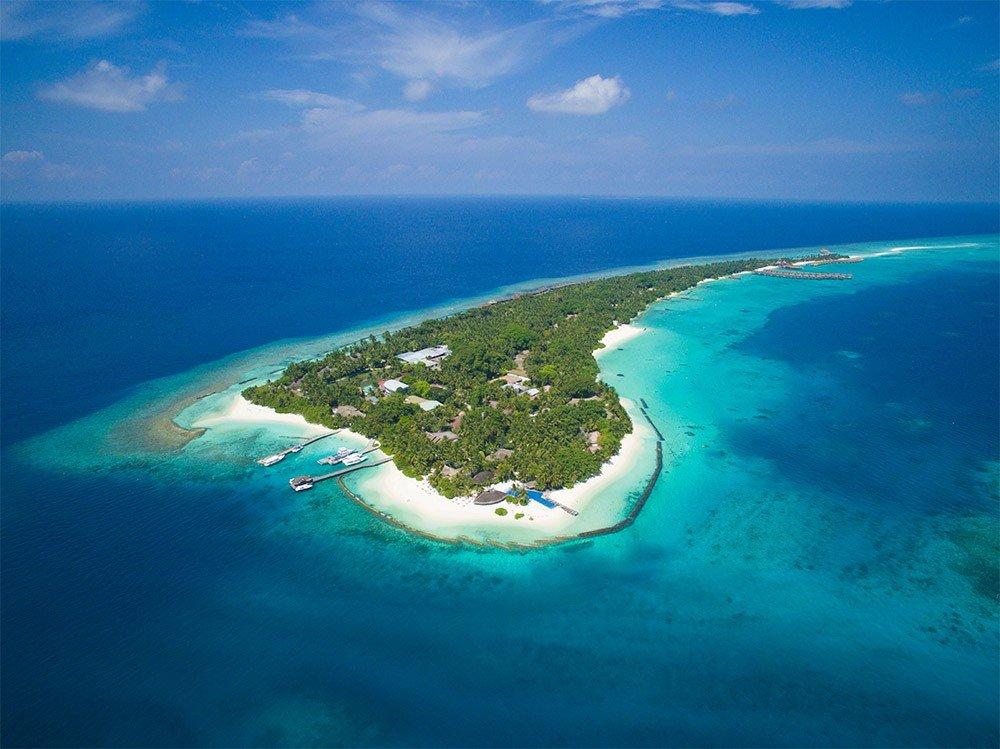 We teamed up with Kuramathi Island Resort to explore what you can do during your honeymoon in the Maldives. Kuramathi's Business and Marketing Manager Asma Rasheed explains:
"The Maldives is the perfect location for a honeymoon, because whether couples are looking for relaxation or adventure, they can experience both, in a paradise setting, with first-class service and amazing facilities. At Kuramathi Maldives honeymooners can enjoy tranquil strolls along the winding sandbank, laze on the beach or while away the hours in the Spa, while thrill seekers can explore the depths of the azure Indian Ocean with diving lessons, snorkelling or a trip in our Semi-Submarine, watersports also provide an adrenaline rush with jetskis, wakeboarding and much more!"
Go Snorkelling
There will be so many stunning sights to see that you will probably want to do a bit of snorkelling every single day. If you are not a confident swimmer then you won't need to worry as even the shallowest of water will still have amazing sea life to explore. More confident swimmers can explore further and see a rainbow of fish, rays and more.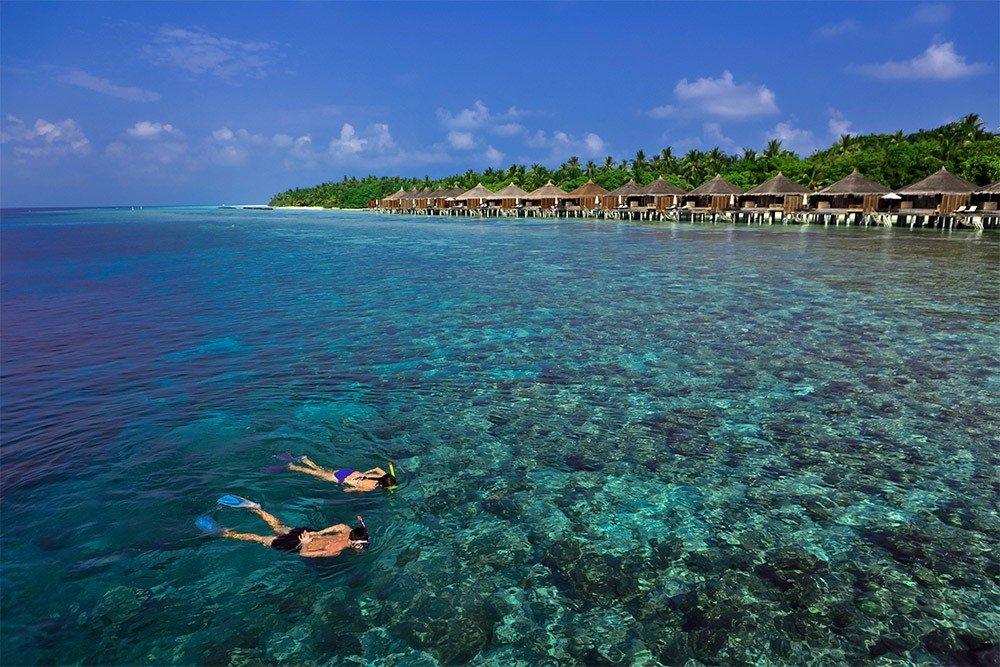 Take a Sunset Cruise
A sunset cruise will be the perfect way to end a relaxing day. At Kuramathi you can sit back with a glass of champagne, watch the sun set and you have a good chance of being able to see dolphins jumping around near the boat, a truly amazing experience.
Go Diving
Many islands – including Kuramathi – offer diving lessons so even if you are a diving novice but you would love to take up this amazing opportunity then you can. It's also a fantastic opportunity for more experienced divers to explore somewhere new and exciting.
Take a Trip to a Local Island
Don't forget to look at what amazing excursions your chosen island has to offer. At Kuramathi you can take the opportunity to visit one of the local islands for the day – visit Rasdhoo, the capital island of North Ari Stoll and see some of the local lifestyle and take the opportunity to do some souvenir shopping.
Visit Male
Male is where you will fly in to when you are on your way to your chosen island – but with transfers direct from the airport you will hardly get a chance to see this beautiful country.
Kuramathi offer a half day excursion where a local guide will talk you through the unique culture of this island, you can visit the National Museum, go to the local fish market and do some souvenir shopping.
Visit the Spa
As well as adventure, the Maldives offers ultimate relaxation. If you are visiting Kuramathi then take advantage of the most spectacular massage you will ever have – a couple's massage on the pavilion where you are surrounded by endless views and tranquil waters. You could also enjoy a manicure, a herbal bath, a sauna, a dip in the pool or a relaxing time in the Jacuzzi.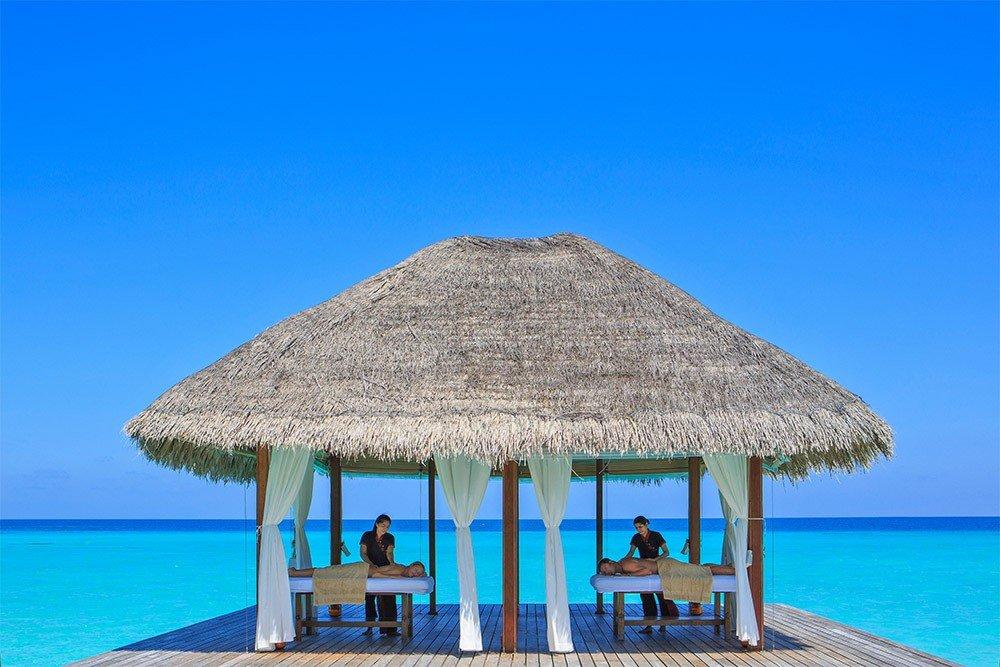 Sample Some Amazing Cocktails
Kuramathi has six bars around the island and each one has a different vibe. If you're in the mood to sit back and relax then Fung bar is perfect and serves the most amazing cocktails. For a night of extravagance head to the Champagne Loft which has unbeatable views out to the Indian Ocean or for a cold drink by the pool the Pool Bar is the perfect destination for you.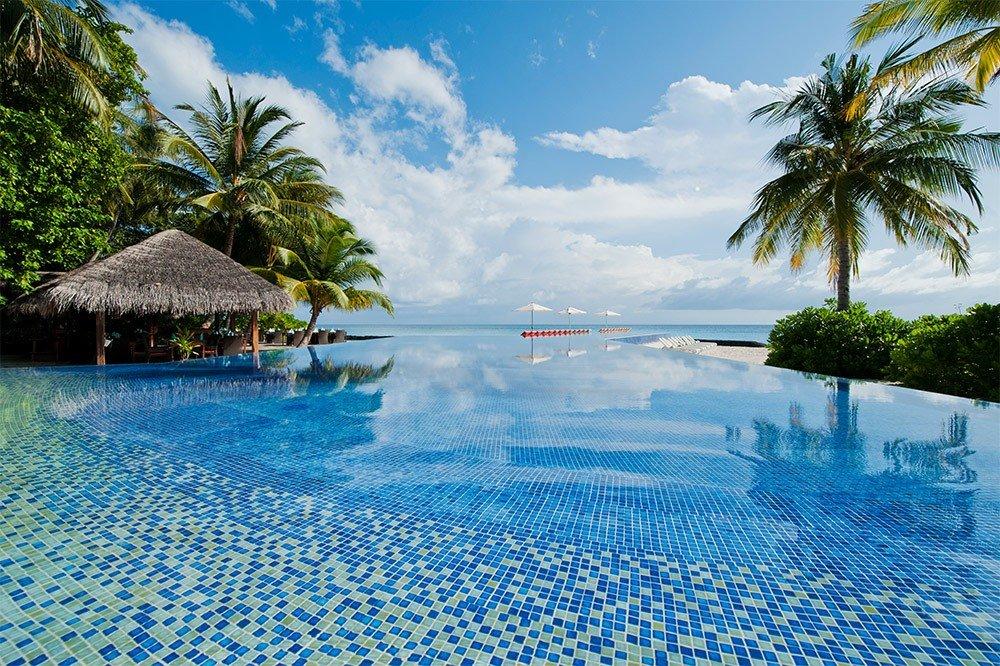 Explore the Island
Take some time to explore the island you are on – after breakfast one morning you can take a leisurely walk in the warm breeze and see every beach, bar and restaurant. Make sure you look out for wildlife – particularly in the trees.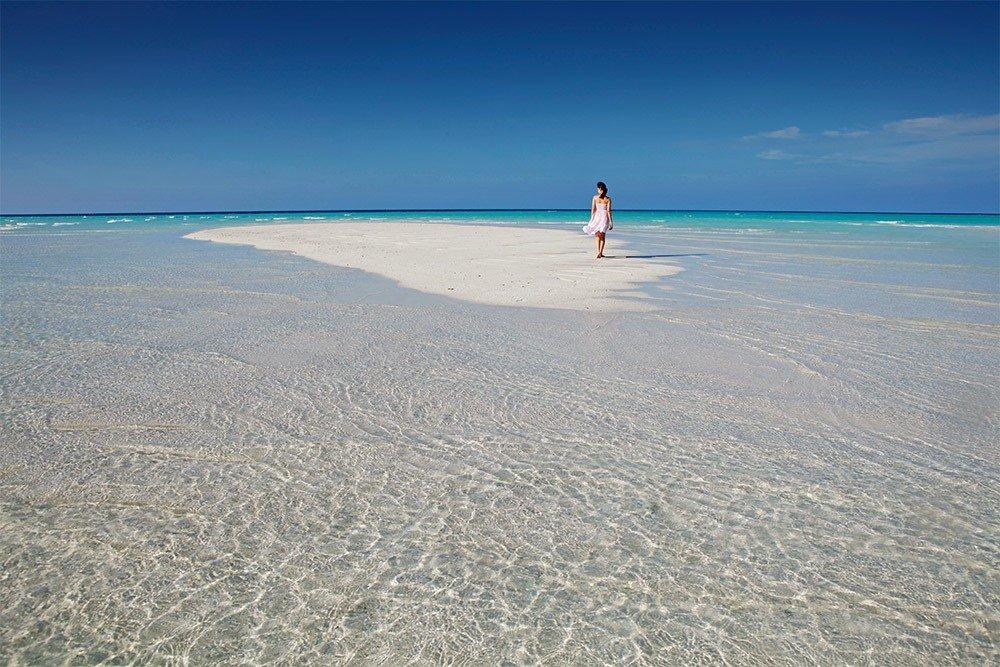 Go Fishing
Jump on board one of Kuramathi's large fishing boats and let the captain take you to some of the best fishing spots. Tuna, Wahoo, Barracuda and even two metre long sail fish are commonly caught on these trips!
Go Parasailing
If you want to see the island in a totally different way then why not try parasailing. This 15 minute flight will give you spectacular views and Kuramathi's boat lets you leave from a seated position and return in the same way so it is an easy and effortless flight.
Have a Candlelit Dinner for Two on the Beach
Make sure you take this once in a lifetime opportunity to have a private dining experience on the beach. Enjoy a delicious meal just to two of you and spend time taking in the amazing views and reminiscing about your wedding day.
Are you thinking about a honeymoon in the Maldives? Read our Editor Caroline's review of Kuramathi Island Resort.
Would you like to book a honeymoon to Kuramathi Island Resort? Contact Kuoni (tel: 01306 747008 or www.kuoni.co.uk) offers 7 nights on full board at the 4-star Kuramathi Island Resort, Maldives in a garden villa, including flights with SriLankan Airlines from Heathrow and group transfers in resort. Lead-in prices for May 2017 are from £1,492 per person, based on two sharing. To book please quote: MV174.