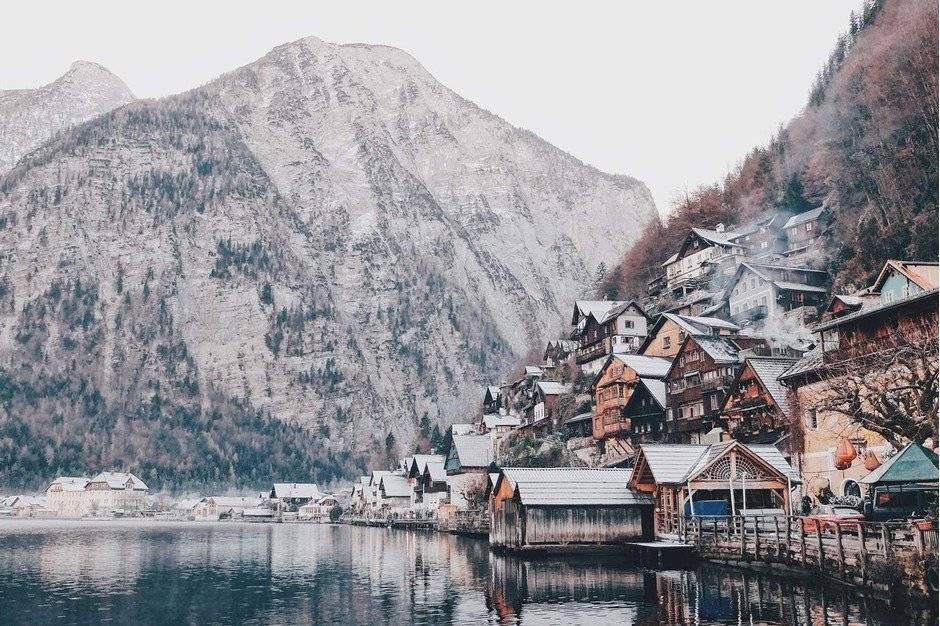 After the intense stress of wedding planning, most couples traditionally hop on a plane to a beach resort for a week or two of romance and relaxing after tying the knot.
However, more and more newlyweds are choosing to buck convention and choose local or far-flung destinations offering adventure, personal enrichment and bucket-list experiences as well as serious romance for their honeymoon.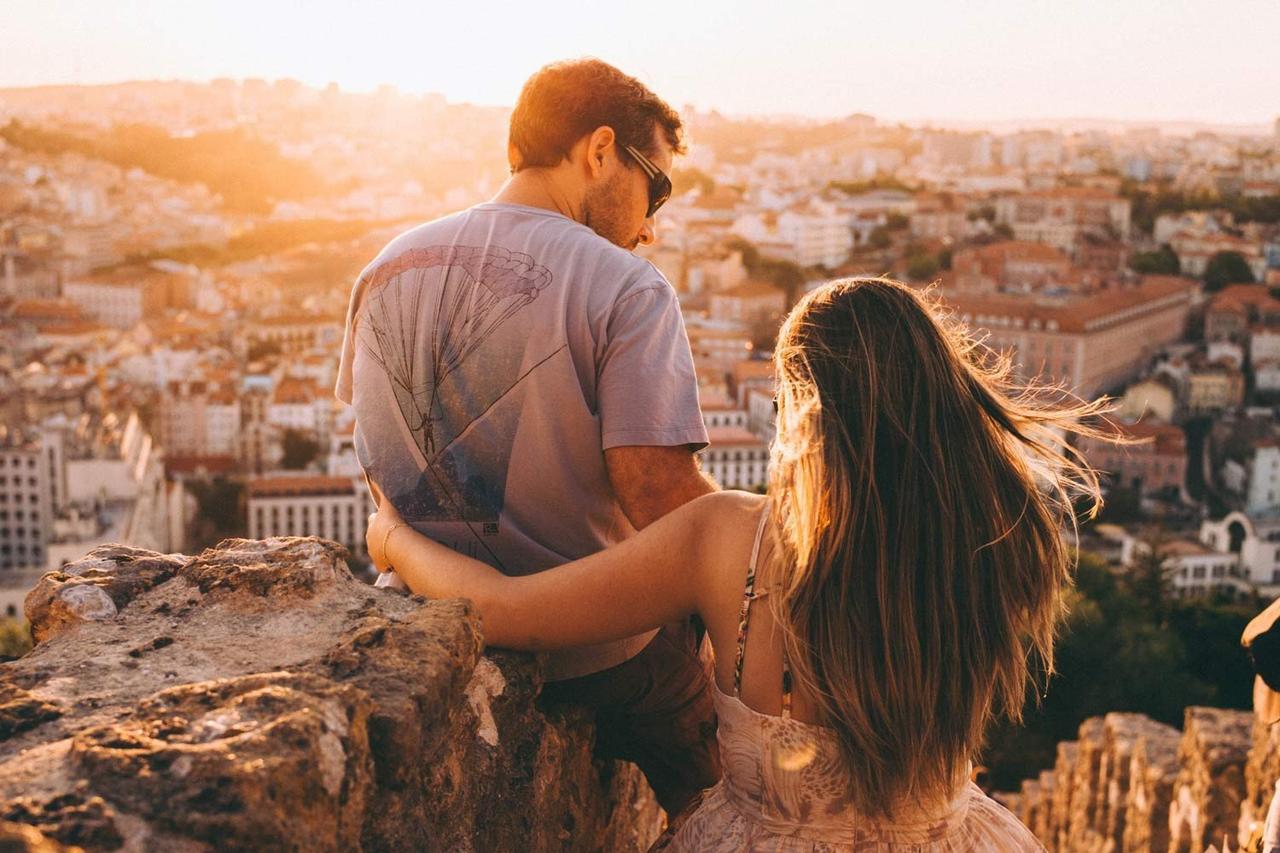 With an increasing desire for YOLO honeymoons – where couples are taking sabbaticals from work and hitting up multiple countries – these hot honeymoon trends for 2018 should give you plenty of inspiration to kick-off your planning, whether you have a week to work with or six months.
If you're looking for something a little different to a destination resort, these honeymoon trends for 2018 are for you.
READ MORE: 29 Amazing Places To Mini-Moon In The UK
1. Digital Detoxing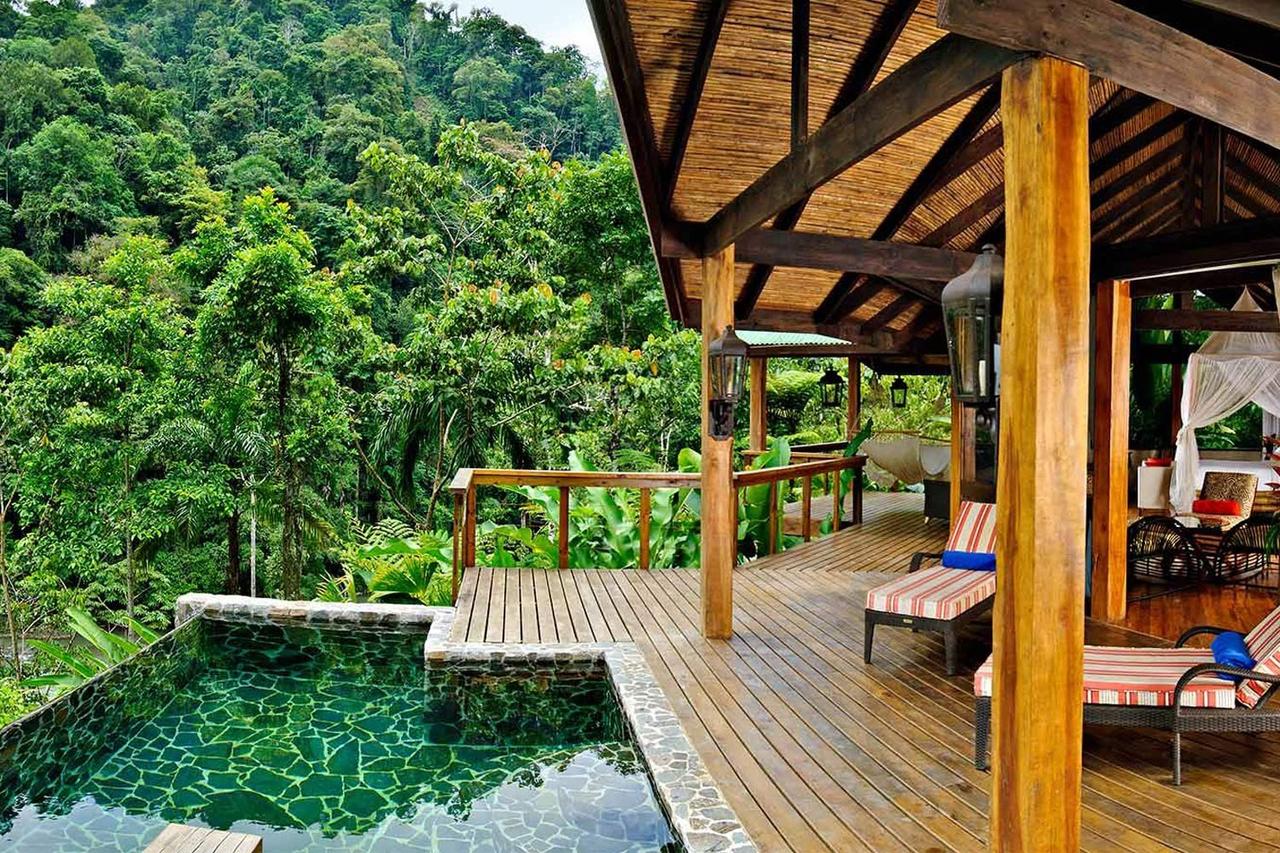 READ MORE: 17 Awesome Wedding Budget Hacks To Help You Save
Imagine a week with no interruptions from phones, social media, office emails, even television; it's just you, your partner and each other's company.
If this sounds like the dream, you're in luck as off-the-grid destinations and digital detox honeymoons in both back-to-basics and luxury accommodation are a huge trend for 2018.
Where To Find It: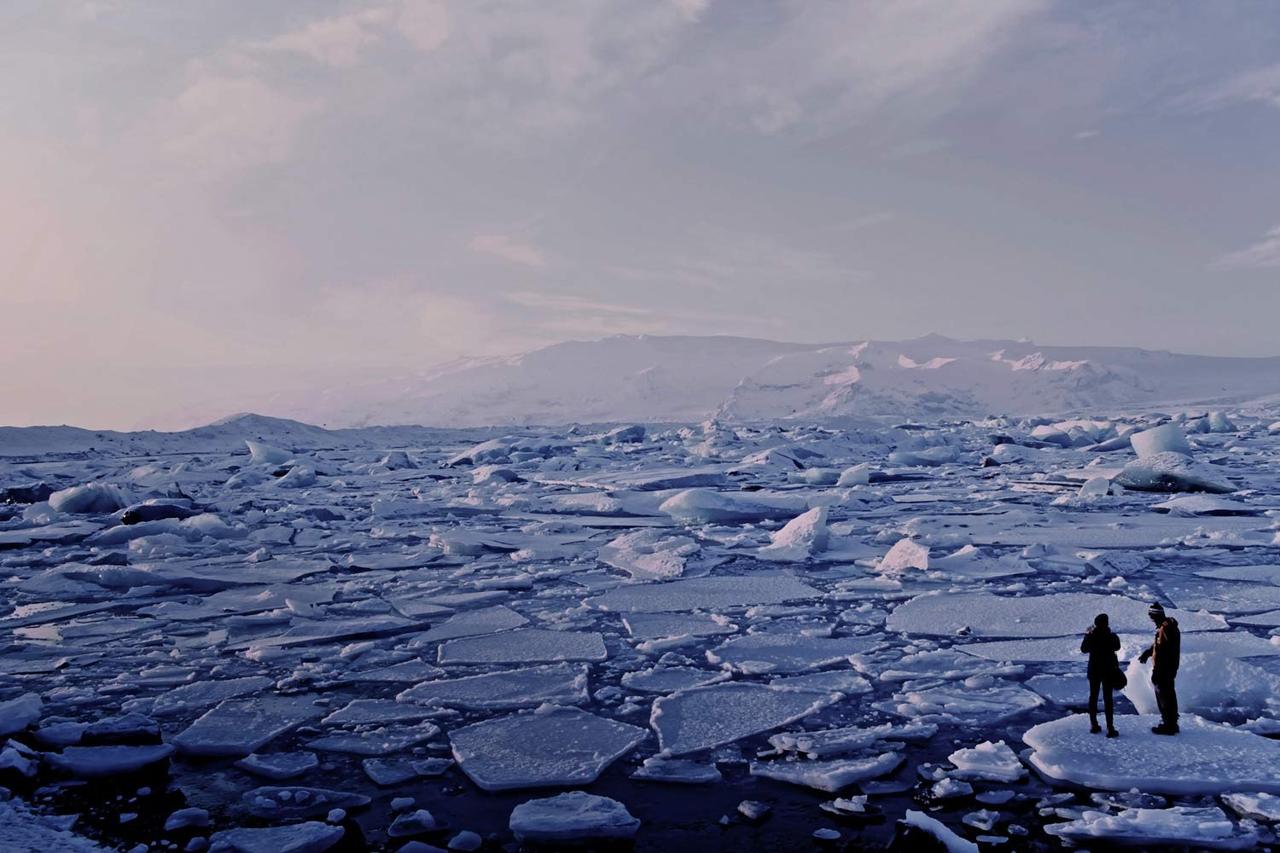 Pick a luxury eco-lodge such as Pacuare Lodge in Costa Rica, which has no electricity in the rooms so you're free to enjoy the 10 acres of tropical rainforest and white-water rafting experiences without any Instagram FOMO. Their Canopy Honeymoon Suite, a treetop retreat reached via a private suspension bride, is a must-do.
If your budget allows, Black Tomato's Get Lost service offers the ultimate off-grid adrenaline honeymoon, starting from around £15,000. Clients pick an environment (e.g. polar, desert, jungle) and are dropped off in an unknown destination (like Mongolia) and asked to explore their way out (under the watchful eye of a specially trained team, of course).
"It aims to challenge, develop bonds and promises to be the most unique and deeply authentic travel experience a honeymoon couple will ever take," Black Tomato says. If you've ever yearned for your own Indiana Jones-style adventure, this is it.
2. Giving Back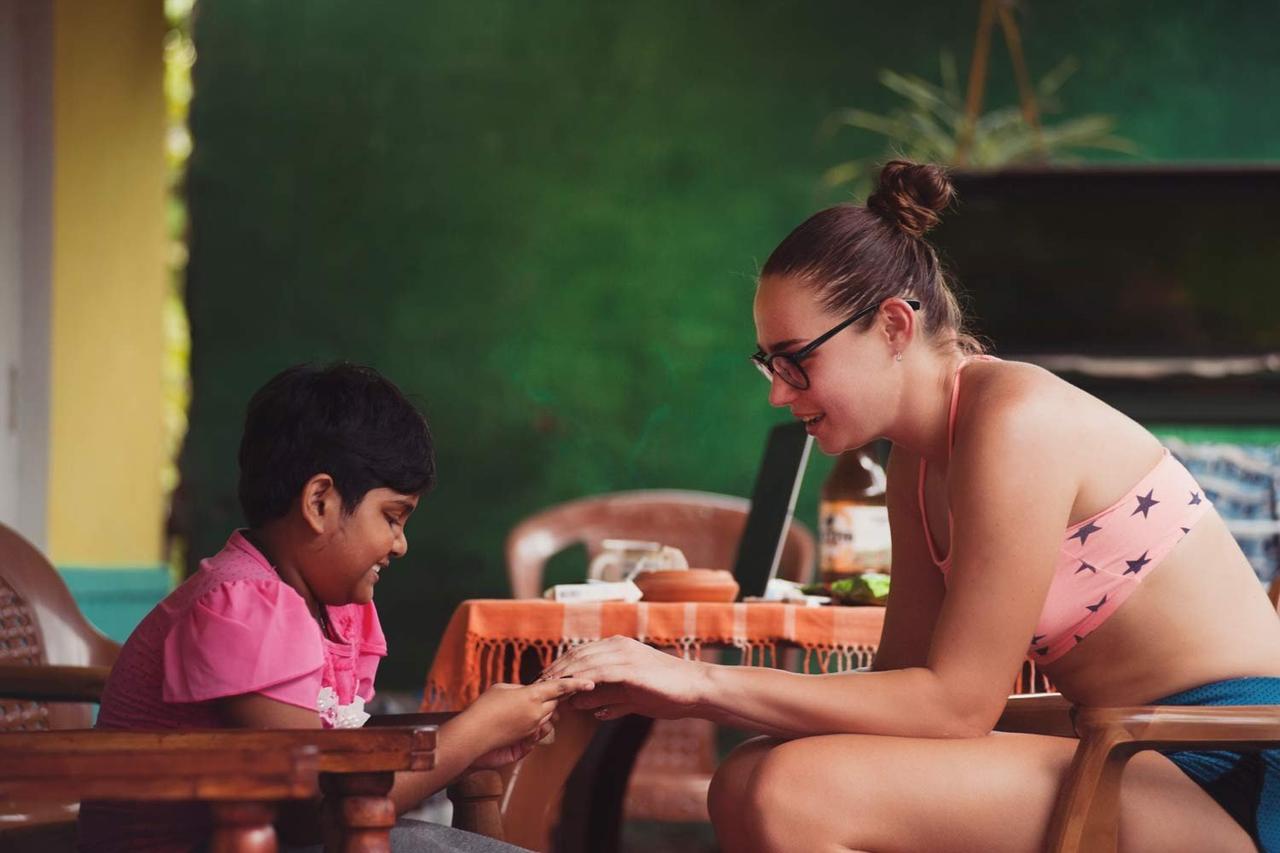 READ MORE: How To Plan A Wedding In Six Months
It's best if we all ignore the term "honeyteer", but spending your honeymoon blending sightseeing and philanthropic volunteering will come into the spotlight in a big way in 2018.
Making genuine human connections and choosing to leave a positive impact on your destination of choice is a fulfilling way to start your life together, will bring you closer together and can ease you back in to post-wedding reality.
Where To Find It: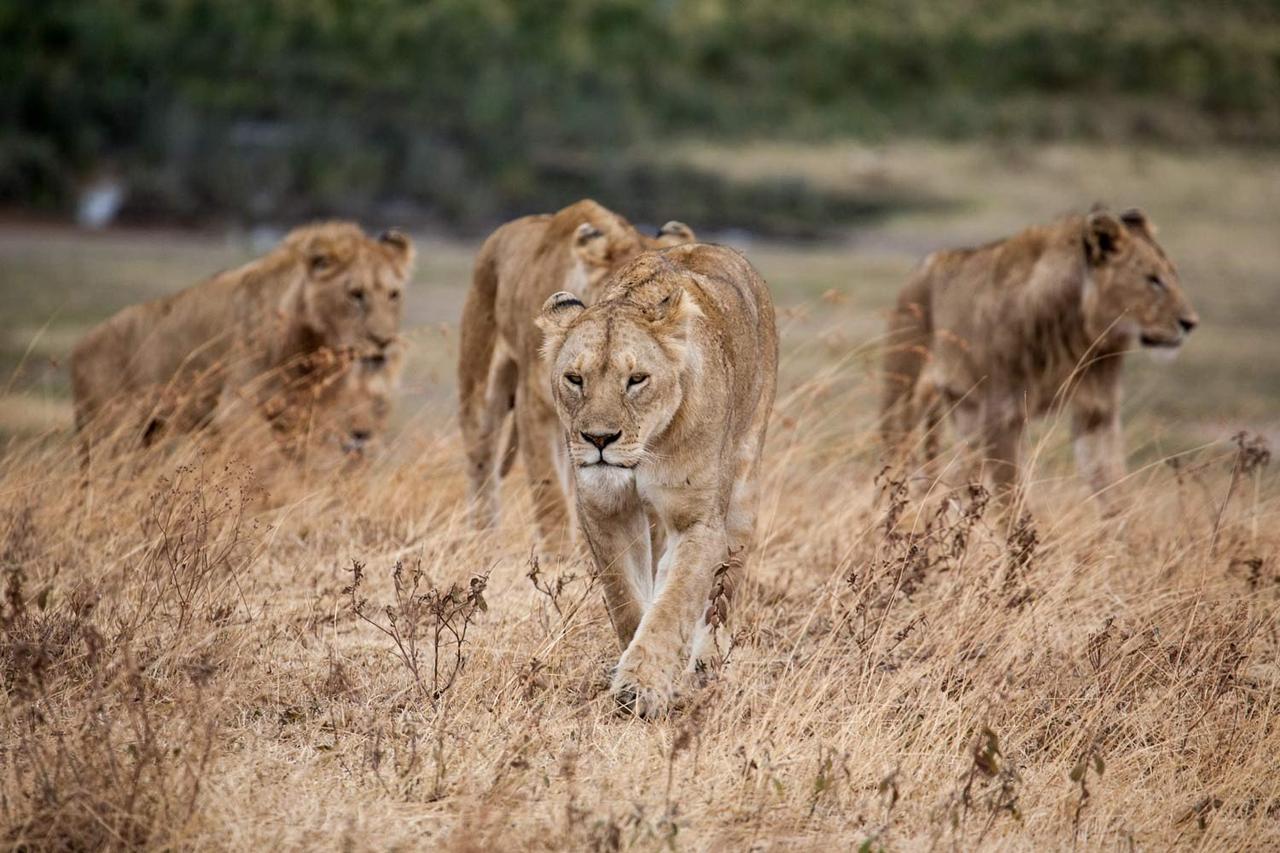 Award-winning volunteer travel organisation African Impact offer hands-on lion conservation experiences in Zimbabwe's Antelope Park. Make memories that last a lifetime as you camp out under the stars on overnight horse safaris, take a day-trip to see the majestic Victoria Falls and work with the park's lions and elephants in a meaningful way which helps ensure their survival.
Hands Up Holidays cater for luxury volunteering honeymoon trips across the world, offering activities from building homes to teaching IT skills.
3. Exploring Architecture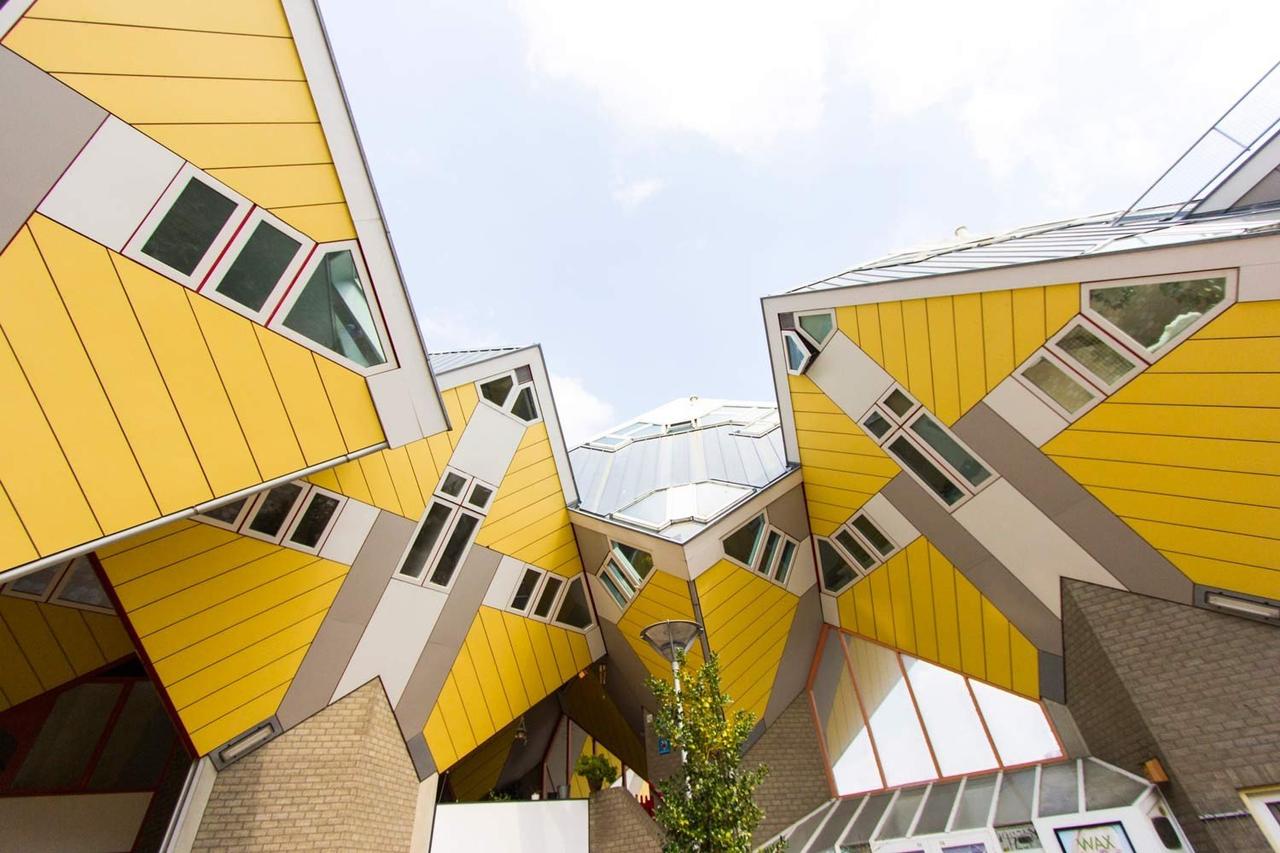 READ MORE: The Ultimate Guide To A Honeymoon In Europe
Design junkies will love the focus that's being shone on architecturally-ahead cities in 2018.
Pick from jaw-dropping cityscapes that'll get every design-lover's heart racing to unique Airbnbs and hotels, or tour your favourite architect around the world.
Where To Find It: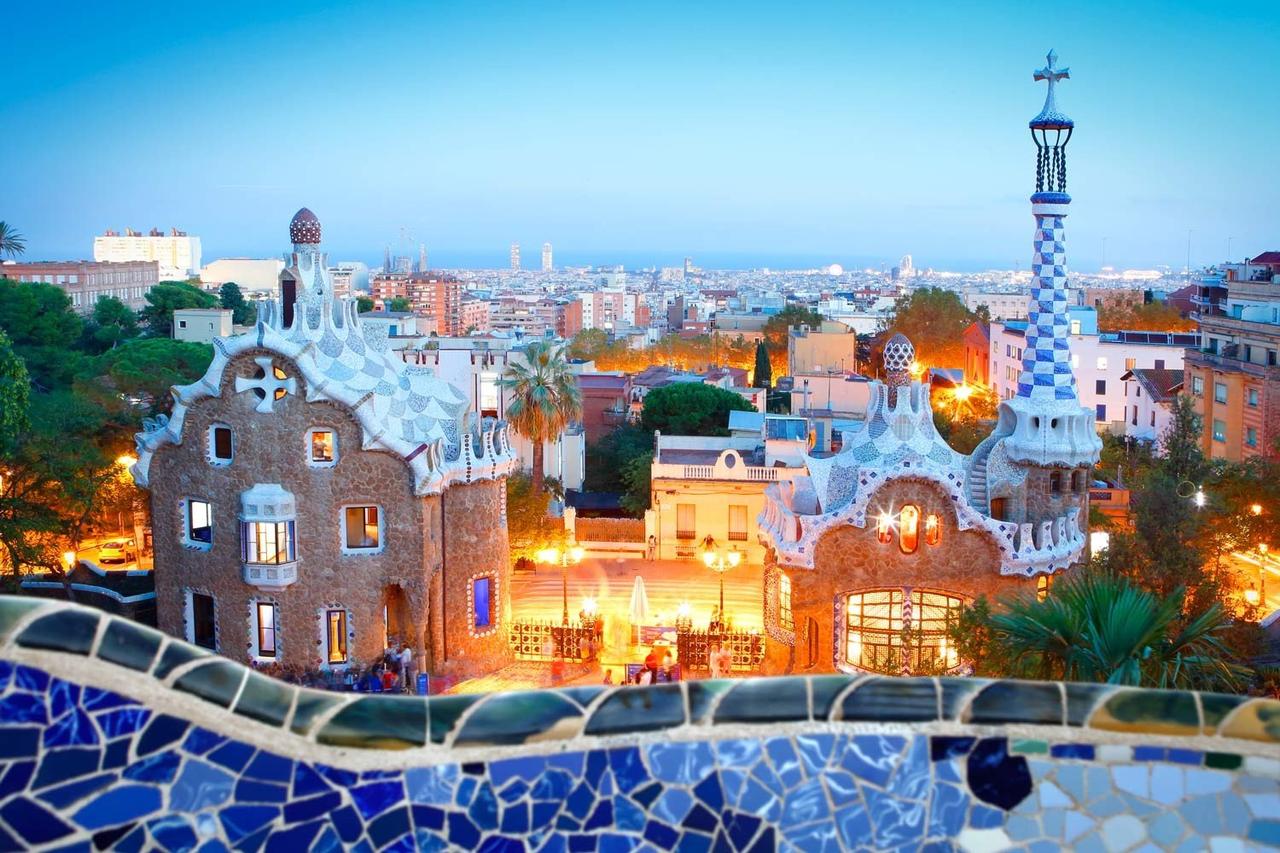 Barcelona and Berlin are two European treasure troves for architecture lovers, both balancing charming historic old towns with modern art, culture and technology. Barcelona showcases the best of the distinctive work of modernist architect Antoni Gaudi, including the famously unfinished La Sagrada Familia, while you can savour everything from the iconic Brandenburg Gate to the striking Bierpinsel in Berlin.
Just an hour away from the gabled canal houses of Amsterdam, stay in one of Airbnb's iconic cube houses in Rotterdam for a long weekend mini-moon and soak up all Holland has to offer.
Outside Europe, Istanbul in Turkey has been a famous crossroads for the Byzantine and Ottoman cultures, as seen in the Hagia Sophia mosque; Brazil's capital Brasilia is defined by its aesthetic of Futurism; and Detroit in Michigan has re-built itself as an up-and-coming arts destination, clashing 1920s art deco with eclectic postmodernist styles.
4. Global Gastronomy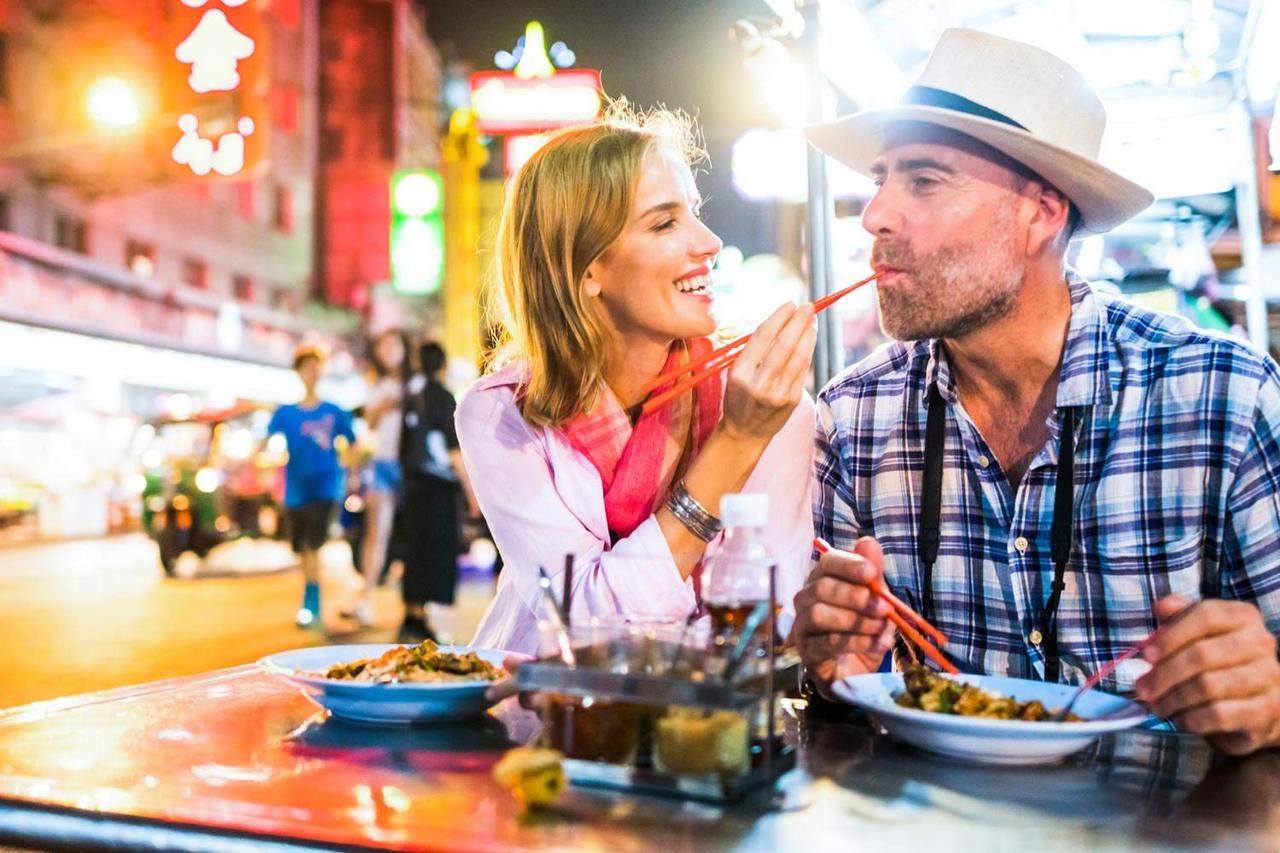 READ MORE: Fabulous Wedding Venues For Foodie Couples
In 2018, exploring cities with serious culinary chops will become a must-do for foodie couples.
From Michelin-starred restaurants to authentic, under-the-radar eateries, couples will be designing their trips around their table reservations made months in advance. We're talking serious gastronomic adventures combined with exploring the best of a region's history, tradition and culture.
Where To Find It: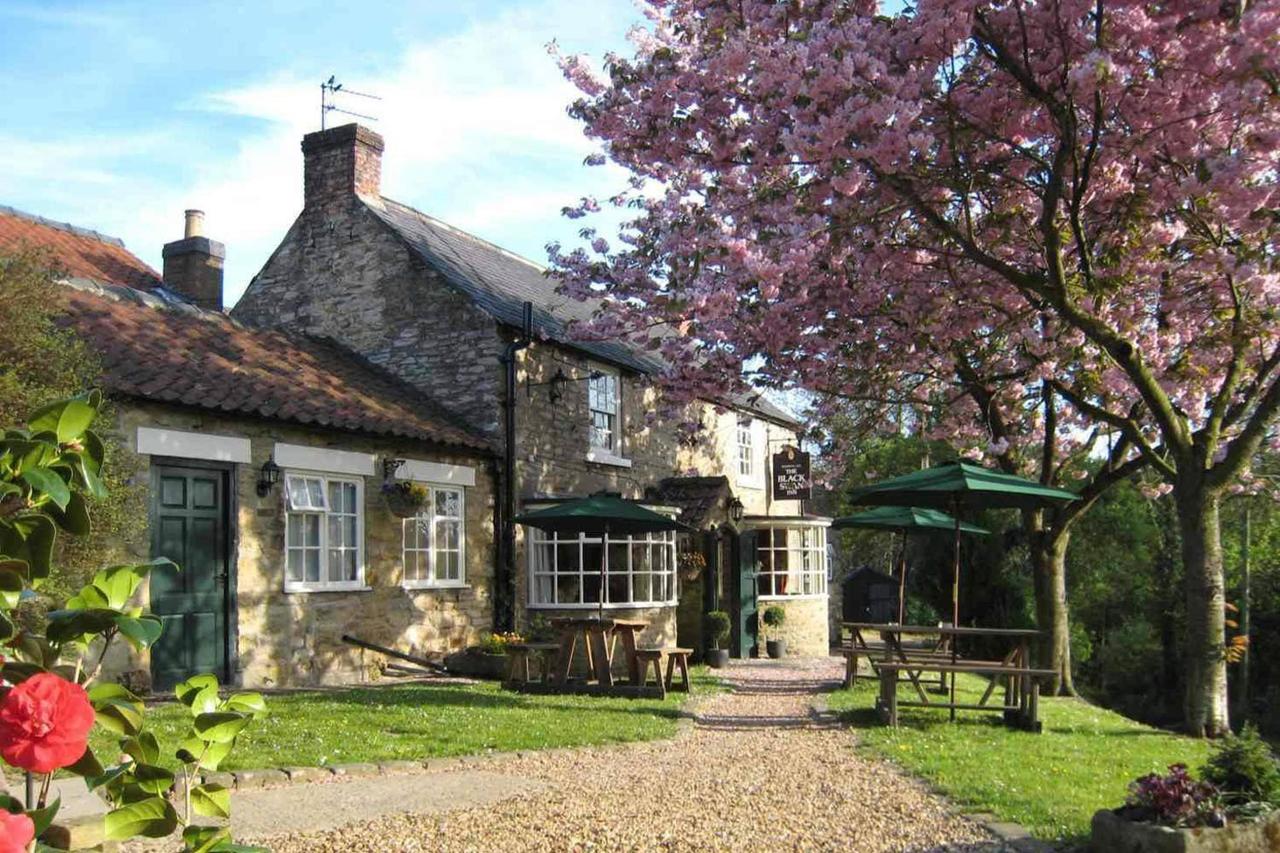 Our very own Yorkshire is home to TripAdvisor's world's best restaurant, The Black Swan pub in Oldstead, so try a staycation around God's own country taking in the quaint towns of the Dales and Moors and their boutique hotels. European cities such as tapas-stuffed Lisbon, San Sebastian and Copenhagen, with two Michelin-starred restaurant Noma, are just a hop away on a plane.
If you want to go further afield, Seoul in South Korea offers incredible food on every corner and plenty of culture. Sun-seekers should tour the wineyards of Napa, California while bagging a table at famed restaurant The French Laundry.
5. Cool Cruising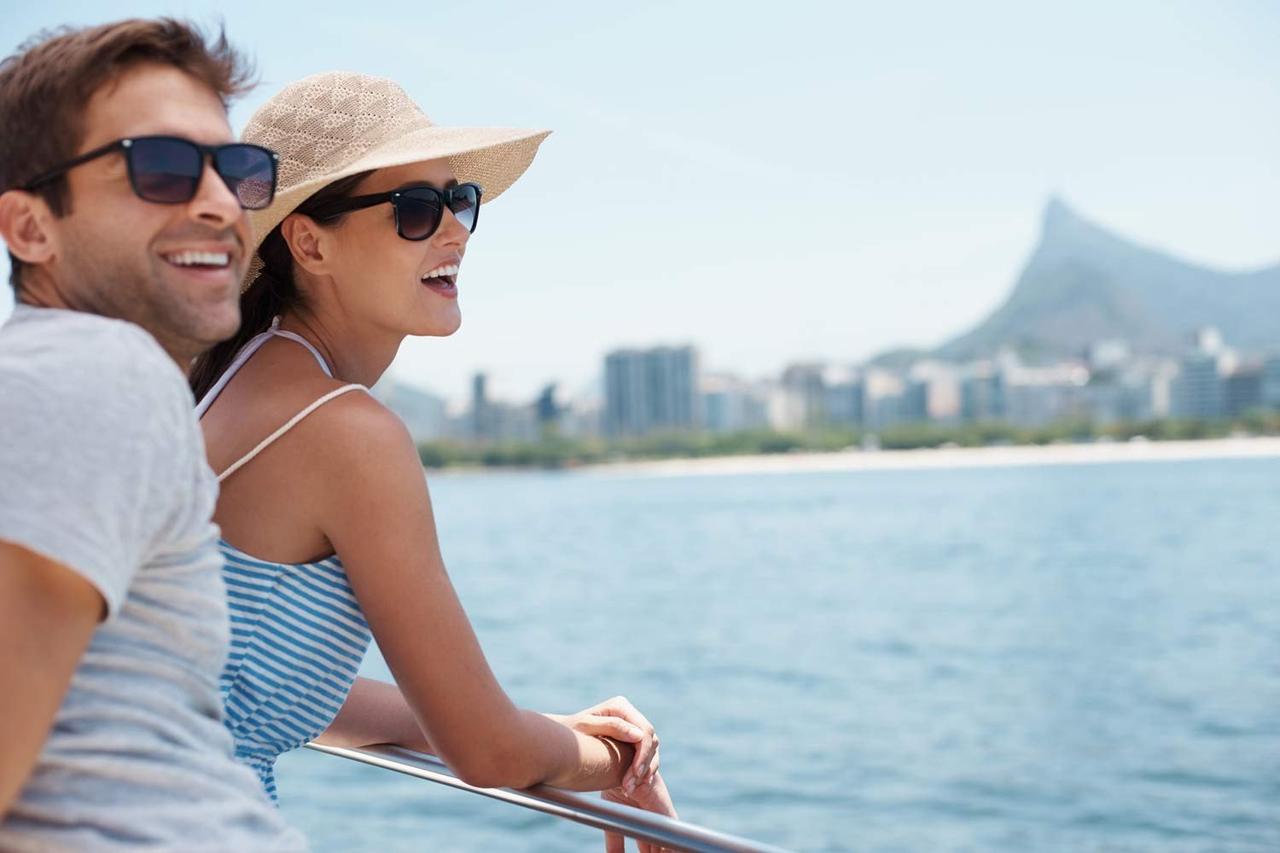 READ MORE: The Best Honeymoon Gift Lists
It's not an oxymoron: there's a new generation of smaller luxury cruise liners here to reinvent the at-sea experience. Think swanky bars, pampering spas, Michelin-star dining, culinary classes and thrilling onboard activities like skydiving. Add in independent or guided day trips on shore to bucket-list cities, and cruises offer the perfect combination of honeymoon romance and relaxation.
For honeymooners looking for a multi-destination trip, cruises are the next big trend of 2018.
Where To Find It: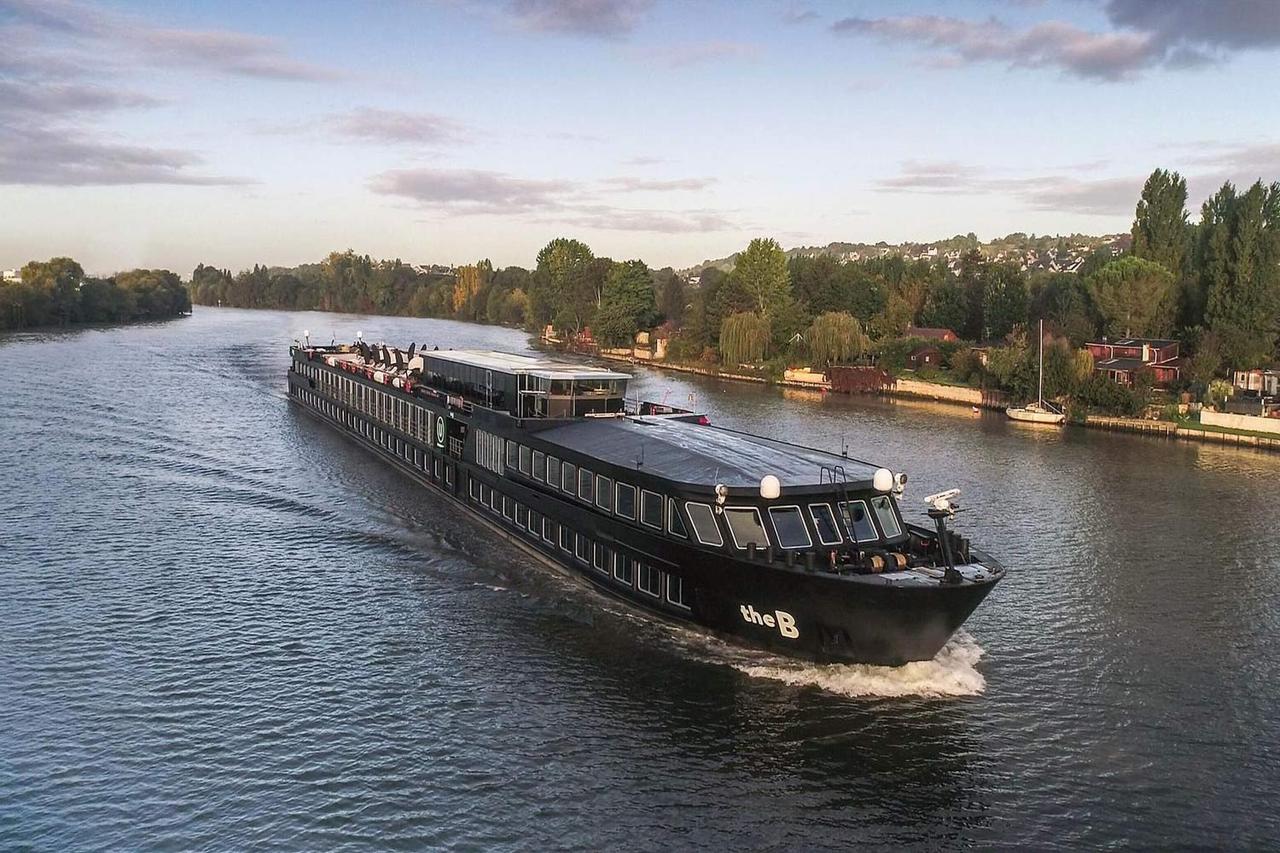 U by Uniworld's European river cruises – departing from 2018 – offer overnight stops in port so adventurous honeymooners can enjoy the nocturnal offerings of Paris, Budapest and Amsterdam, and can even be paired up with local hosts for an authentic at-home meal.
For laid-back luxury in the Caribbean, Celebrity Cruises launch their newest ship Edge, with private plunge pools and a choice of honeymoon packages.
6. Chilly Climates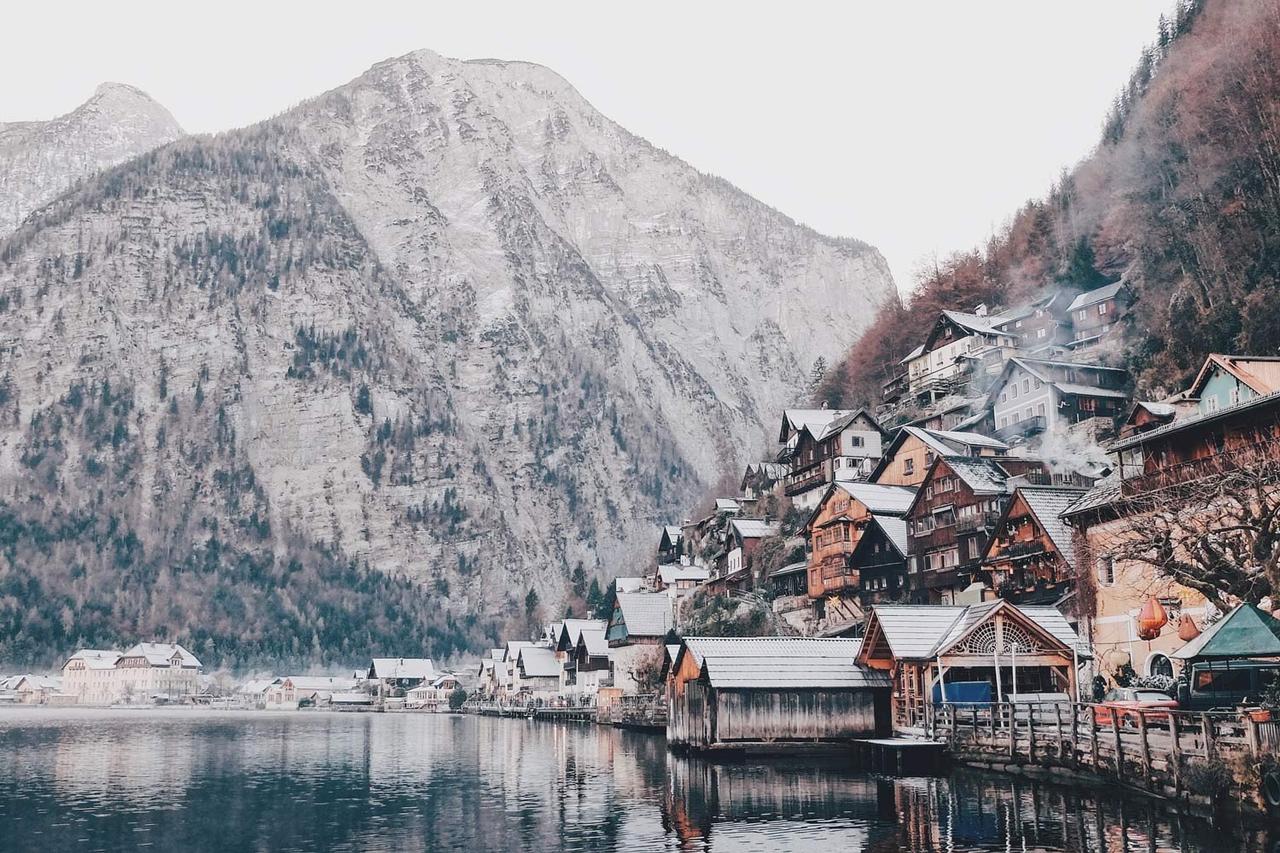 READ MORE: 13 Things That Happen To Every Bride After Getting Engaged
Cold is the new hot for 2018. While honeymoons might bring to mind a villa in the Maldives, more couples are bucking the stereotype and swapping bikinis and palm trees for cosying up by the fire, wintry strolls, fresh powder, hot springs, and incredible ice hotels.
Even your favourite European summer holiday destinations look completely different come winter, when you can wander round Christmas markets and explore blustery castles.
Where To Find It: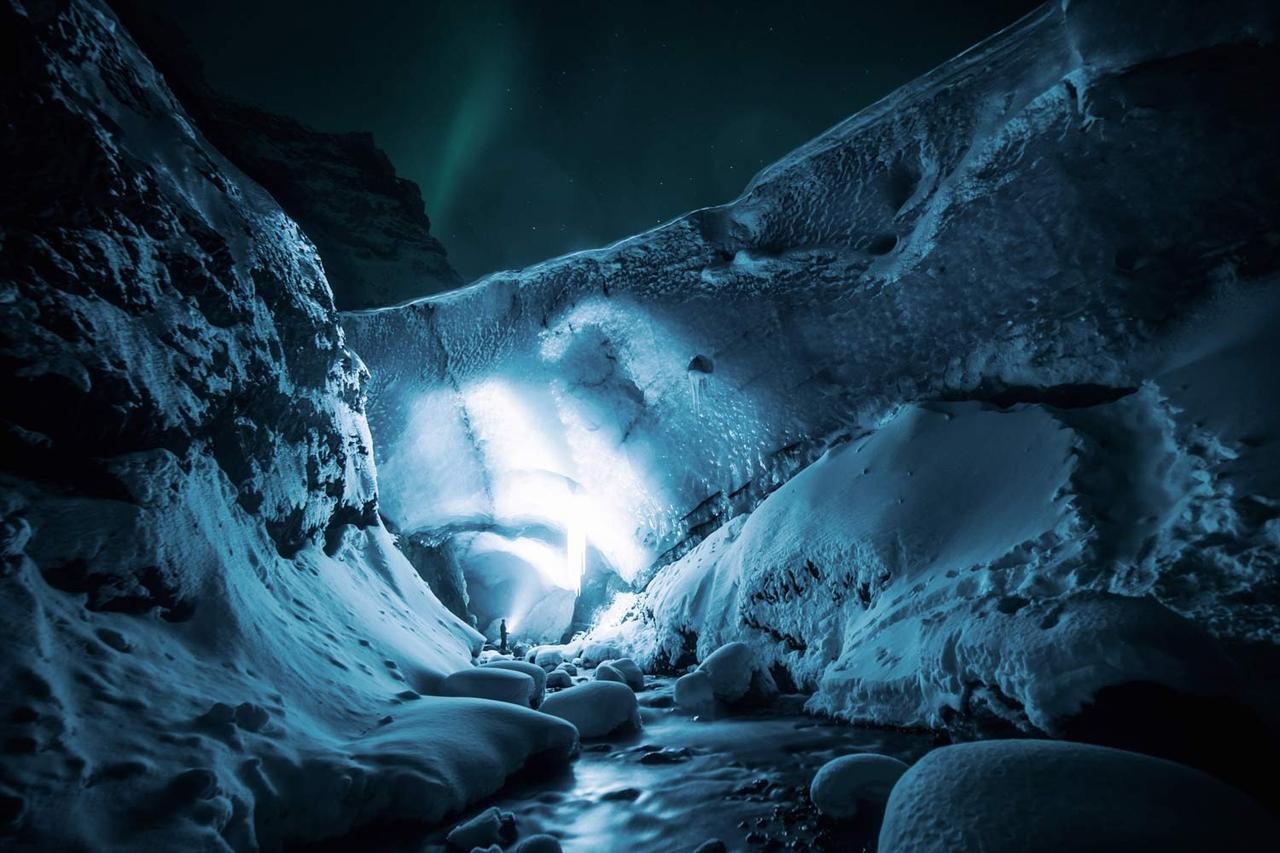 Iceland continues to reign as a popular honeymoon destination, brimming with geothermal pools, a burgeoning foodie scene and dramatic natural scenery to explore. The capital Reykjavik is also a prime destination to catch the once-in-a-lifetime Northern Lights, best seen from September to April. Nordic Visitor specialise in honeymoon tours in handpicked accommodation.
Tromso in Norway is a perfect gateway to see the Northern Lights and explore the Arctic circle, while you can combine multiple 2018 trends if you pick cruises around the Antarctic or Alaska, two emerging popular destinations.
For more honeymoon inspiration, check out our honeymoons section or if this has made you dream about geting abroad sooner, read about the 19 best destinations to elope.