43 Totally Tropical Wedding Ideas Featuring Flamingos and Pineapples
Give your wedding a fun tropical twist with these quirky wedding ideas featuring the latest trends - pineapples and flamingos
We have included third party products to help you navigate and enjoy life's biggest moments. Purchases made through links on this page may earn us a commission.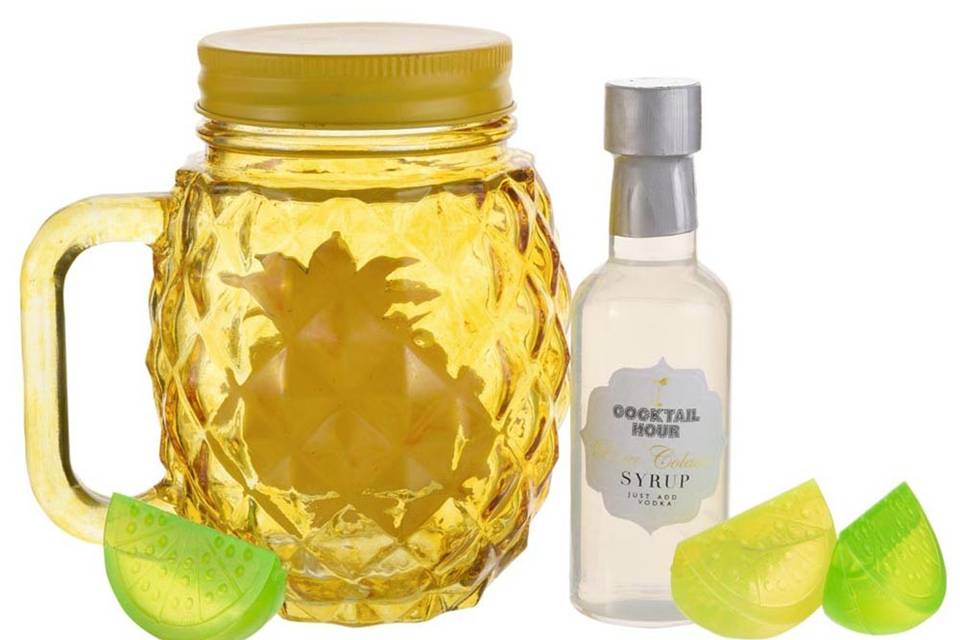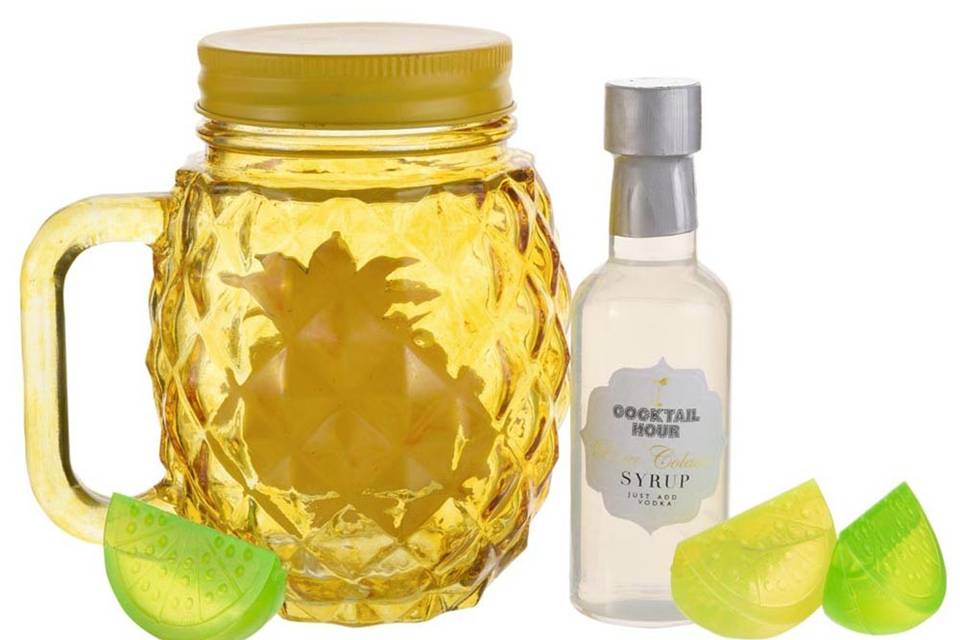 Want to give your wedding a fabulously fun tropical feel? Add in some of the hottest new wedding trends – flamingos and pineapples! It's up to you how much or how little you involve them in your theme, but we've come up with some amazing tropical wedding ideas to inspire you.
These ideas will work wonderfully at a summer wedding venue – browse our edit of the best.
Pineapple Themed Engagement Ring
If you're after an alternative engagement ring, what about this beautiful gold and green agate ring from Boticca, which has a quirky pineapple inspired setting for the rich green stone?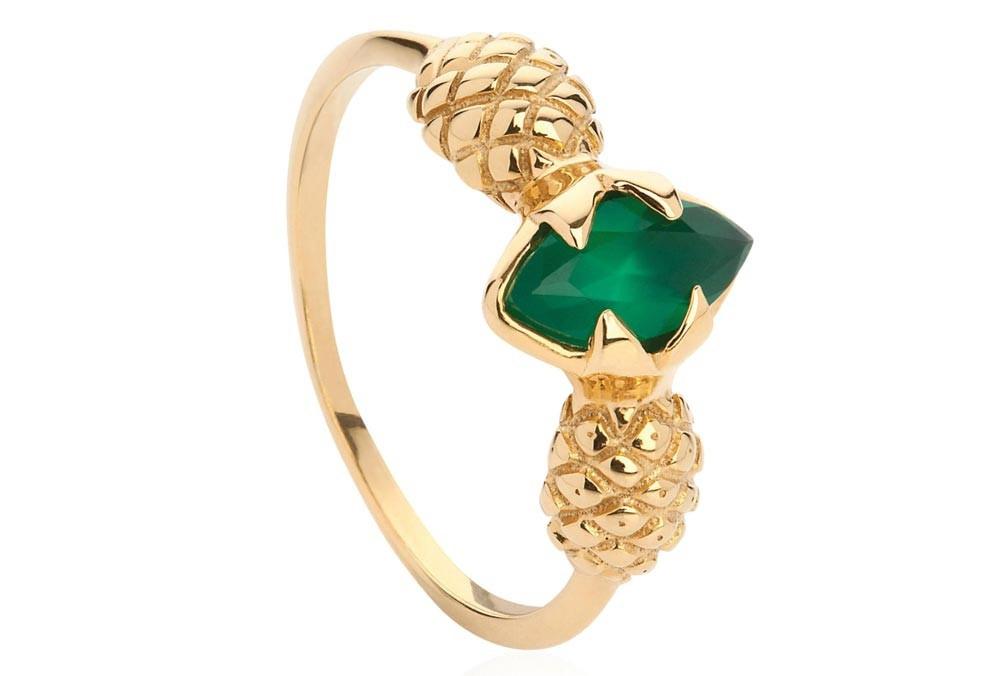 Flamingo Cake Toppers
These cool cake toppers from Miss Cake will look right at home on top of your wedding cake, or super cute in individual cupcakes. You could even write each guests' name on them so they can double up as a delicious homemade wedding favour idea.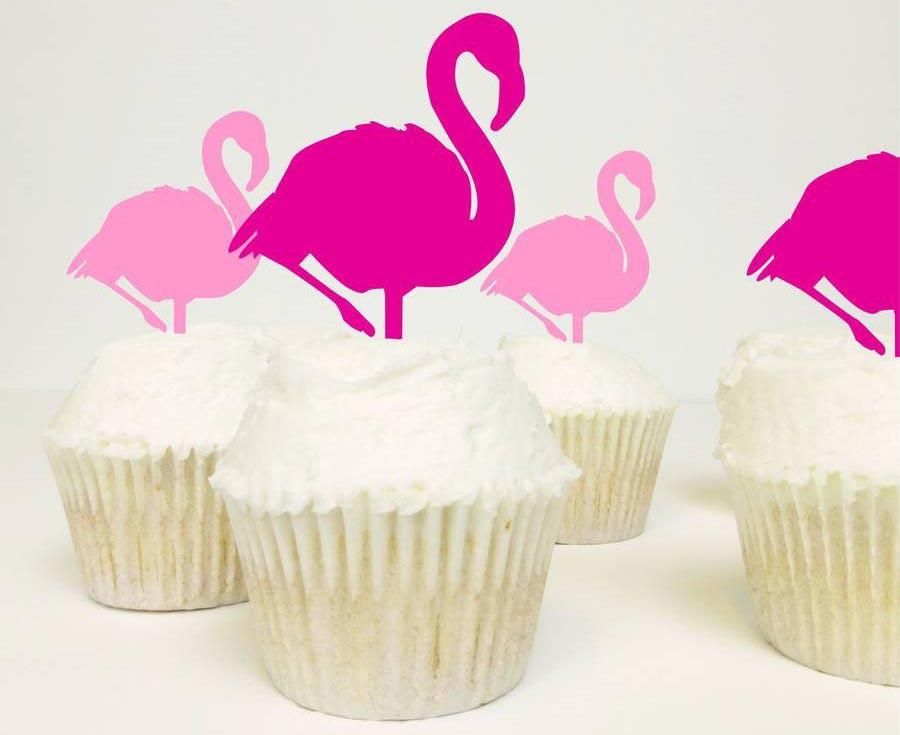 Spiced Pineapple Wedding Favours
Perhaps chocolate wedding favours are more your thing – these spiced pineapple chocolate selectors from Hotel Chocolat would go down a storm with your guests. Just try not to devour them before the big day.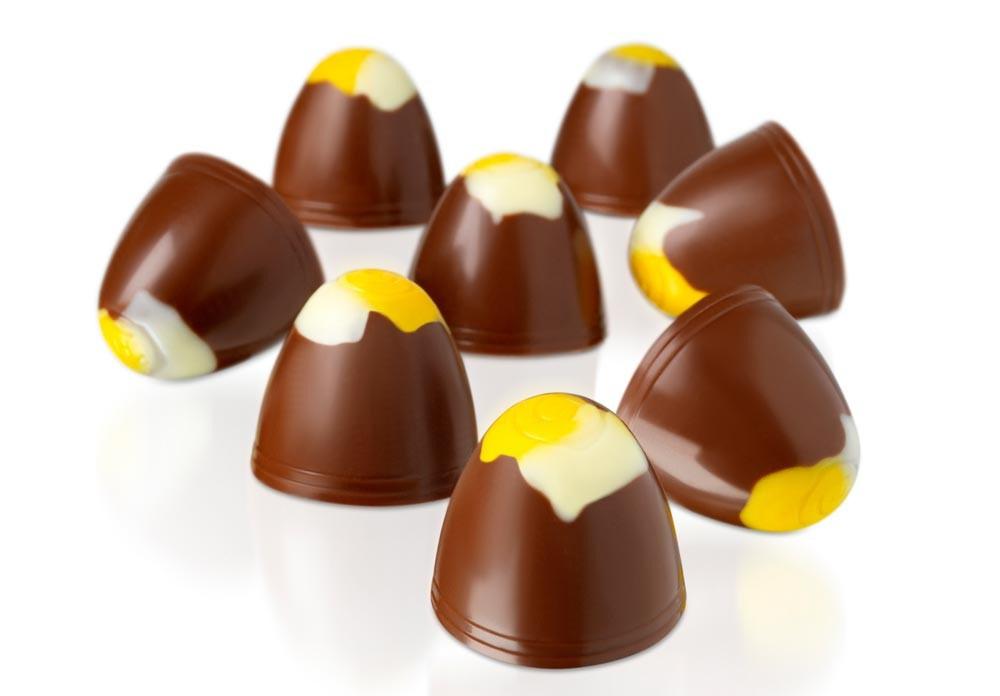 Flamingo Themed Sunglasses
These unusual sunglasses from NPW London will help bring a quirky flamingo wedding theme to life – you'll get some amazing bridesmaid photo opportunities with them. Otherwise, buy a few pairs and add them to your photo booth prop jar.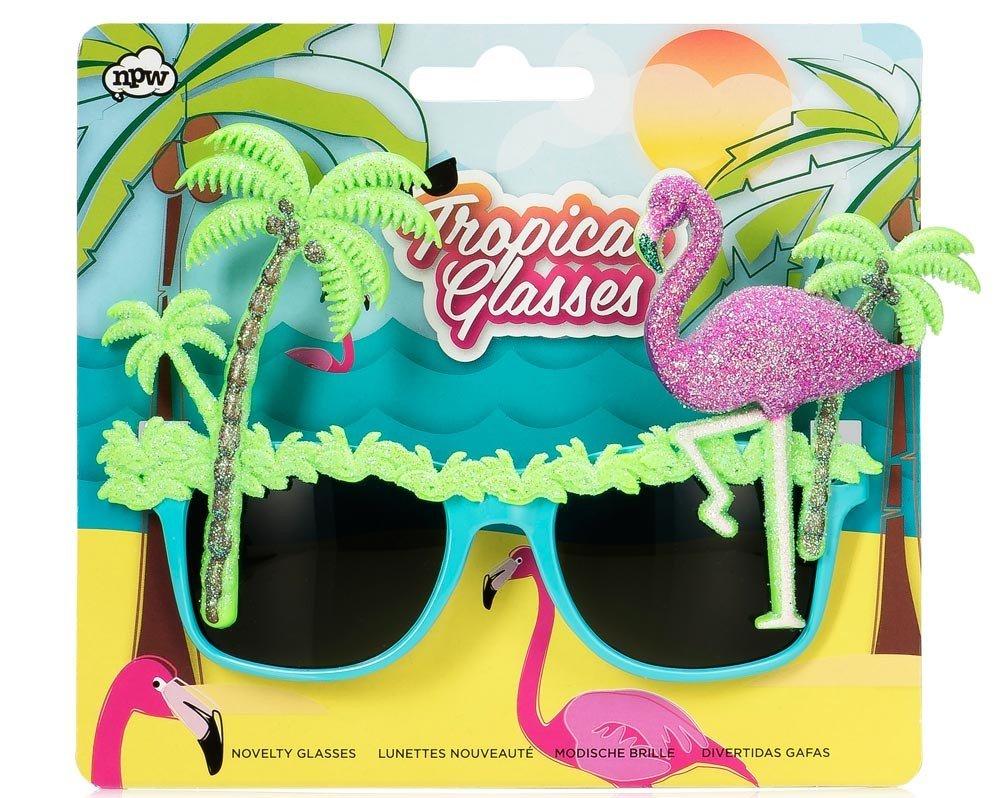 Pineapple Ping Pong
If you're after outdoor wedding games, what about this pineapple themed ping pong set from Oliver Bonas? It's the essential accessory for a summer wedding with a beautiful outside space.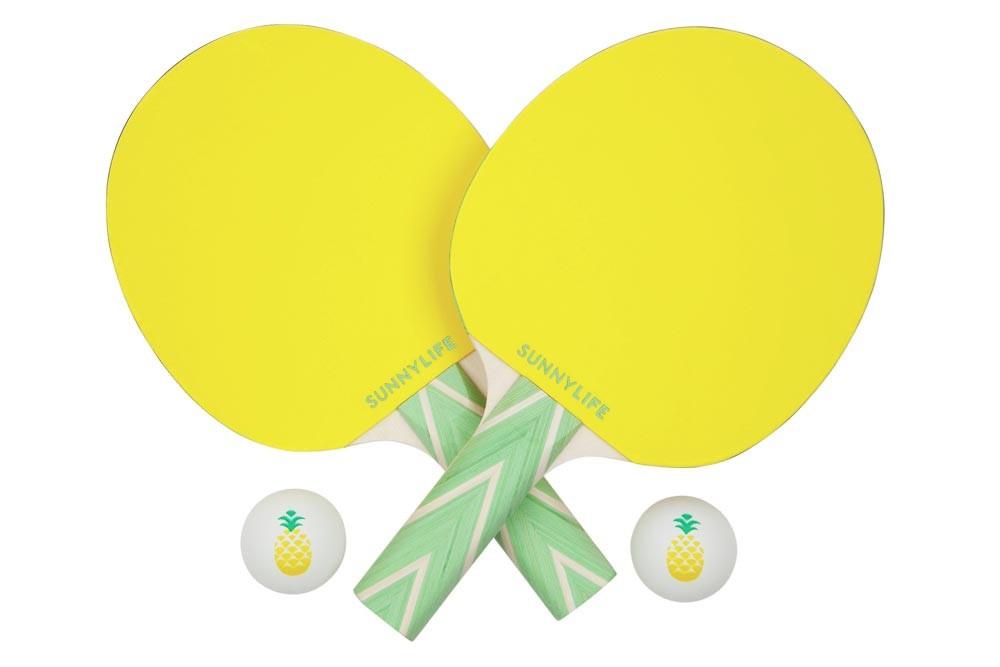 Flamingo Wedding Stationery
The whole team at Hitched fell head over heels in love with the beautiful Matthew Williamson stationery collection for Papier – especially these adorable flamingo motif cards. Use them for all your post-wedding correspondence too.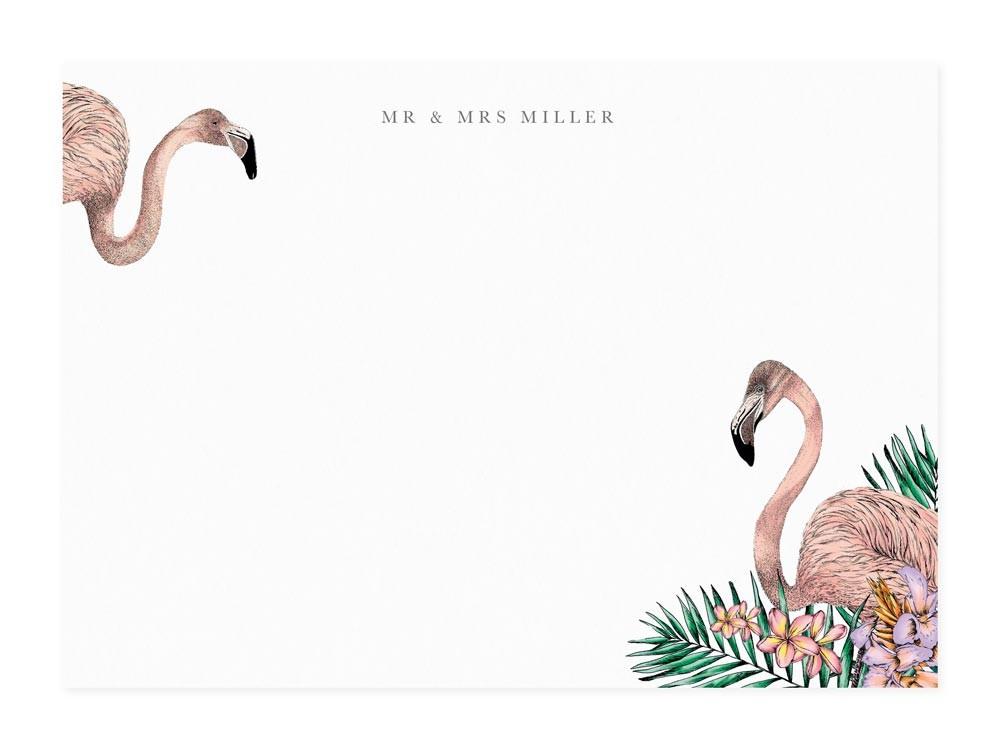 Gold Pineapple Candle
Add some glamour to your décor with this golden pineapple candle from TK Maxx. Candles are great for adding to the atmosphere at weddings, but when they're as pretty as this you won't want to burn them.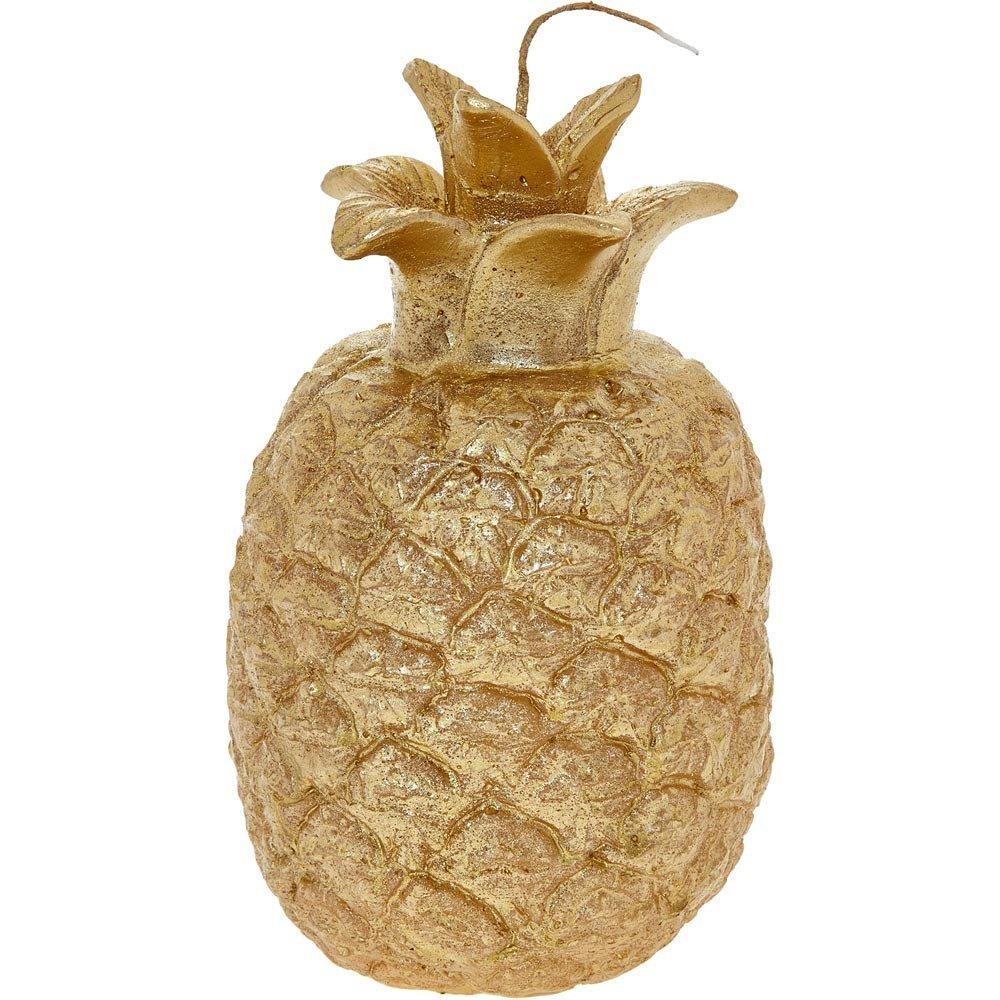 Flamingo Windmill
Dress up the outside of your wedding venue or keep little guests amused with these flamingo windmills from Tiger – they make perfect wedding favours for children.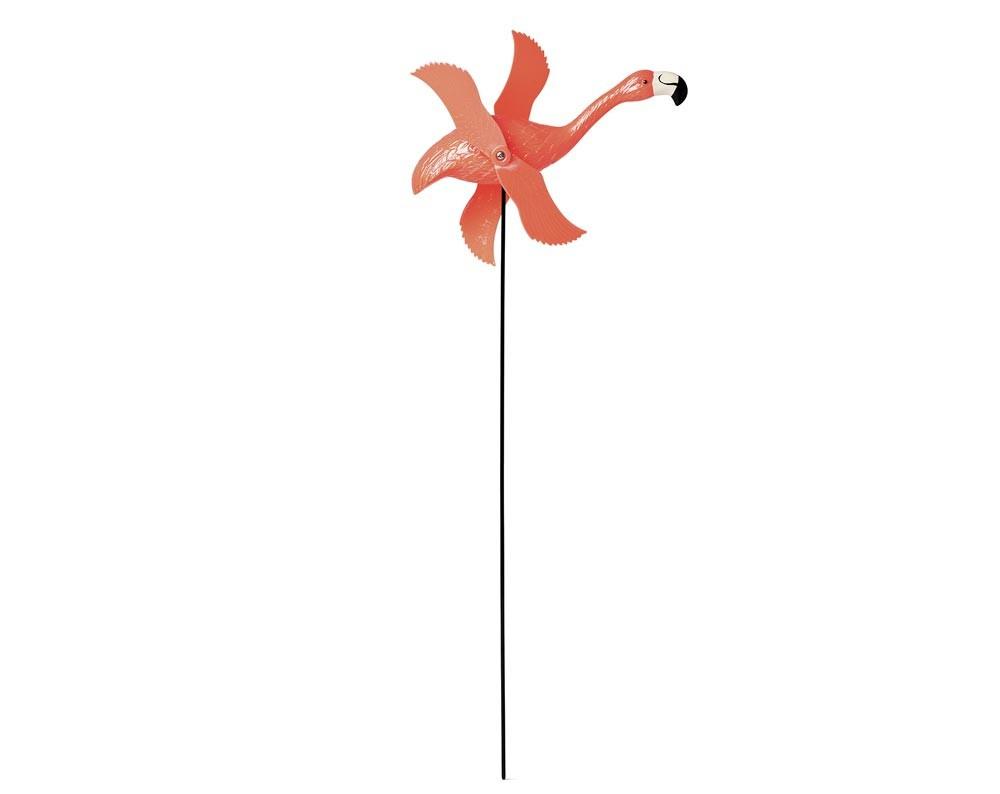 Pineapple Photo Frame
Display your wedding table names in style in these gold pineapple shaped photo frames from Debenhams. Bonus points if you go for pineapple-themed table names.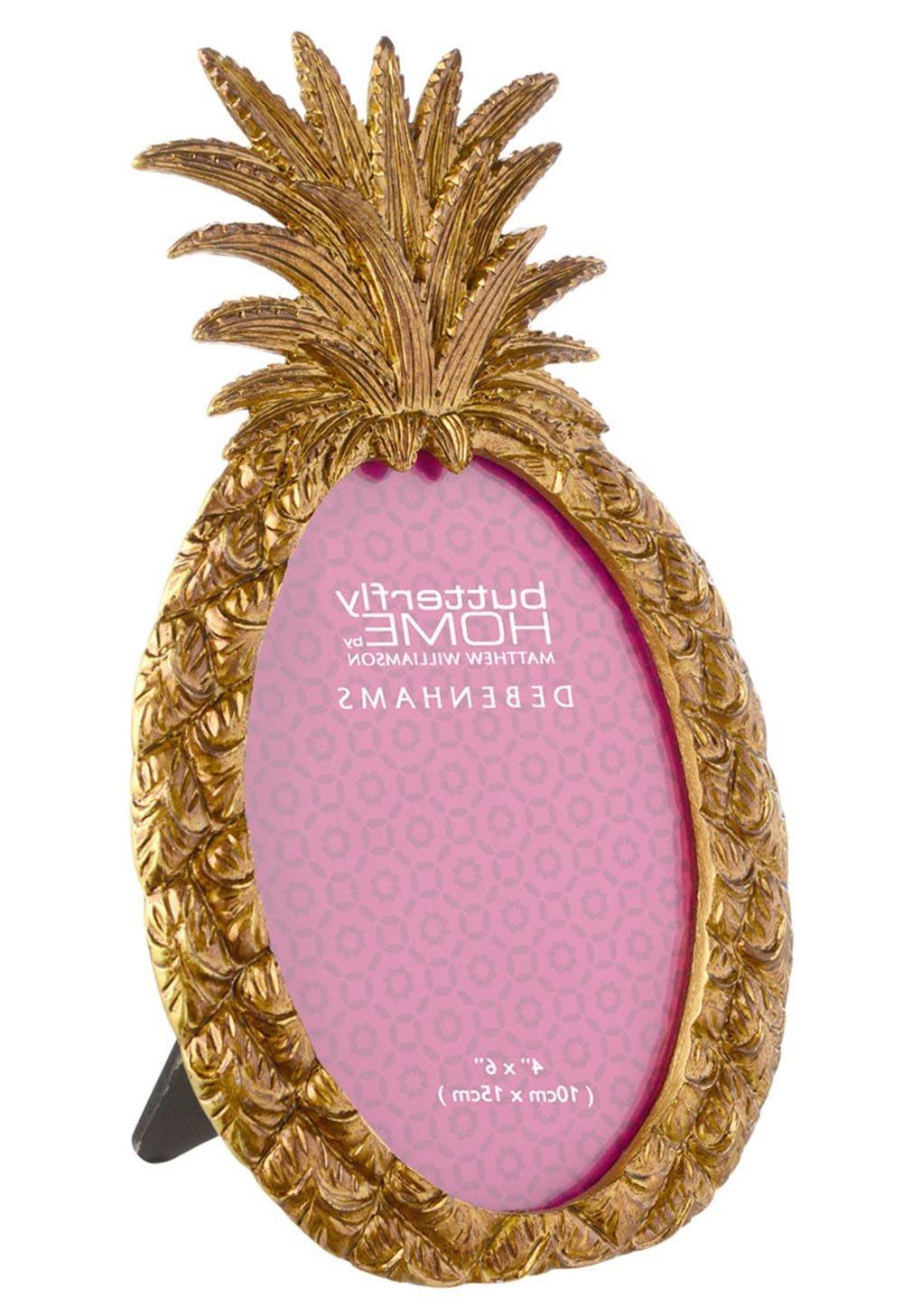 Flamingo Fairy Lights
These pretty flamingo fairy lights from New Look would look amazing draped around your cake table or along the front of the top table.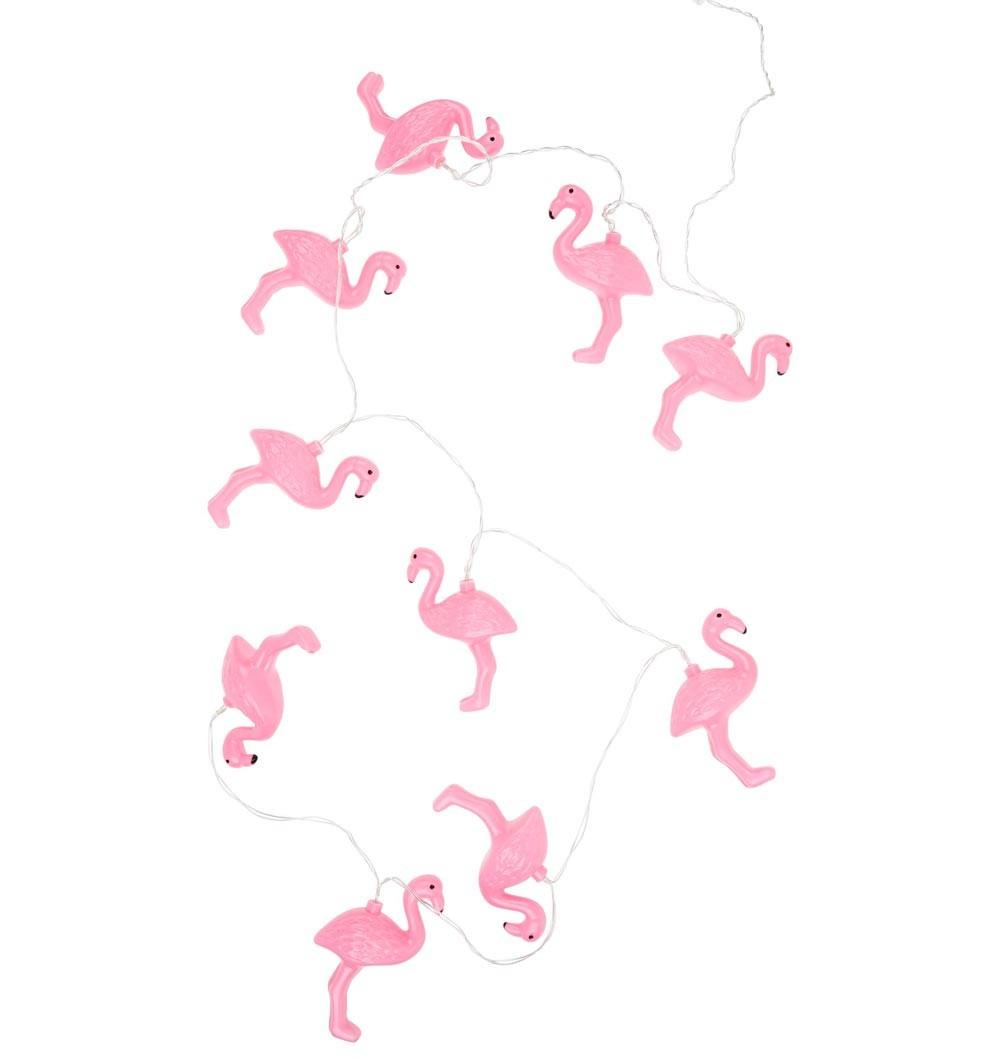 Pineapple Favour Boxes
Looking for creative wedding favour box ideas? What about these beautiful metallic favour boxes from Marks and Spencer, which come in the shape of geometrical pineapples?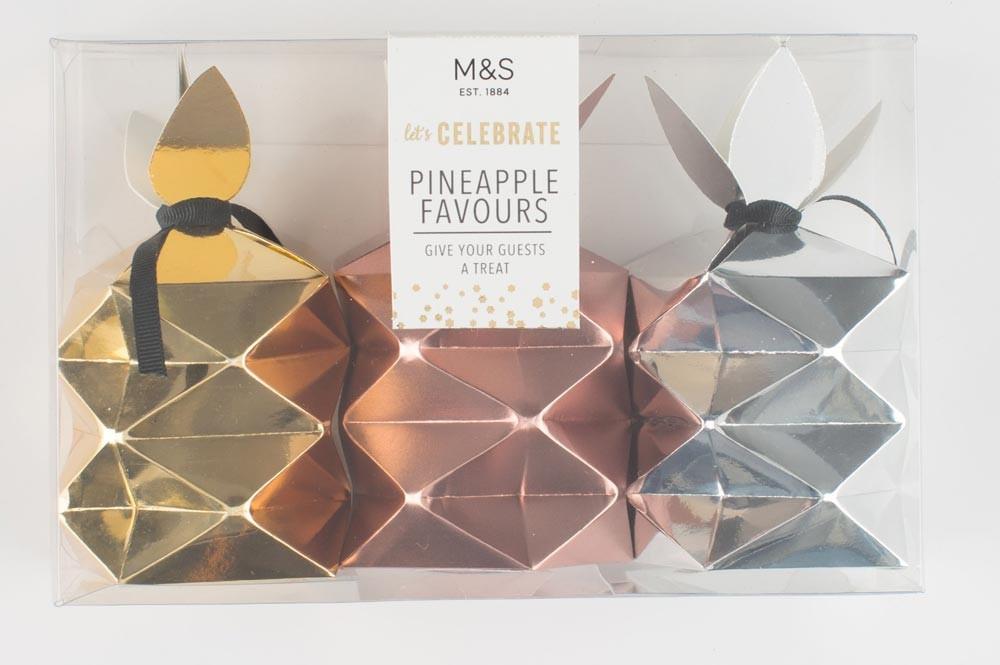 Flamingo Tealights
If you're looking for cute candle wedding favours for your guests, what about these lovely flamingo tealights from Oliver Bonas? They're affordable and adorable!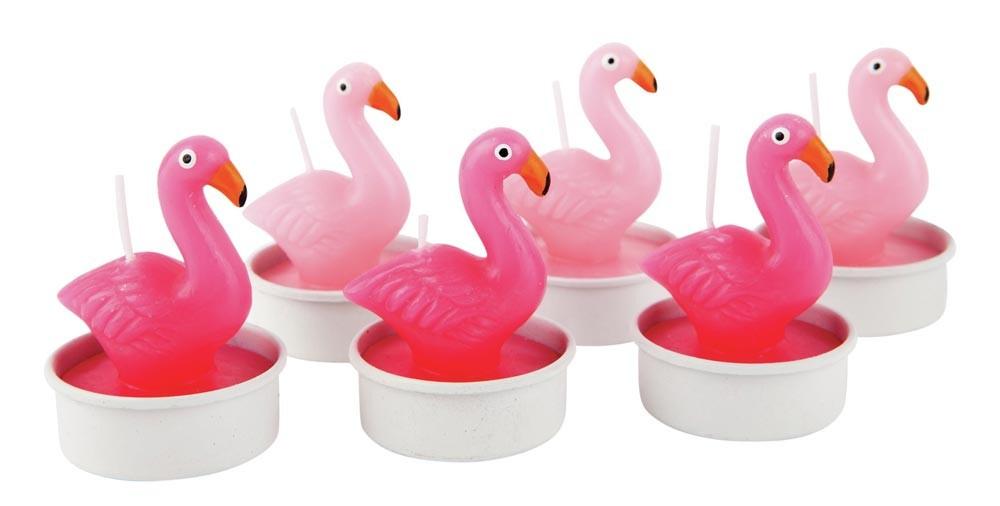 Sequin Pineapple Mask
This sequin pineapple eye mask from Paperchase is an essential if you're putting together your own wedding photo booth and need some fun and unusual props to suit your theme.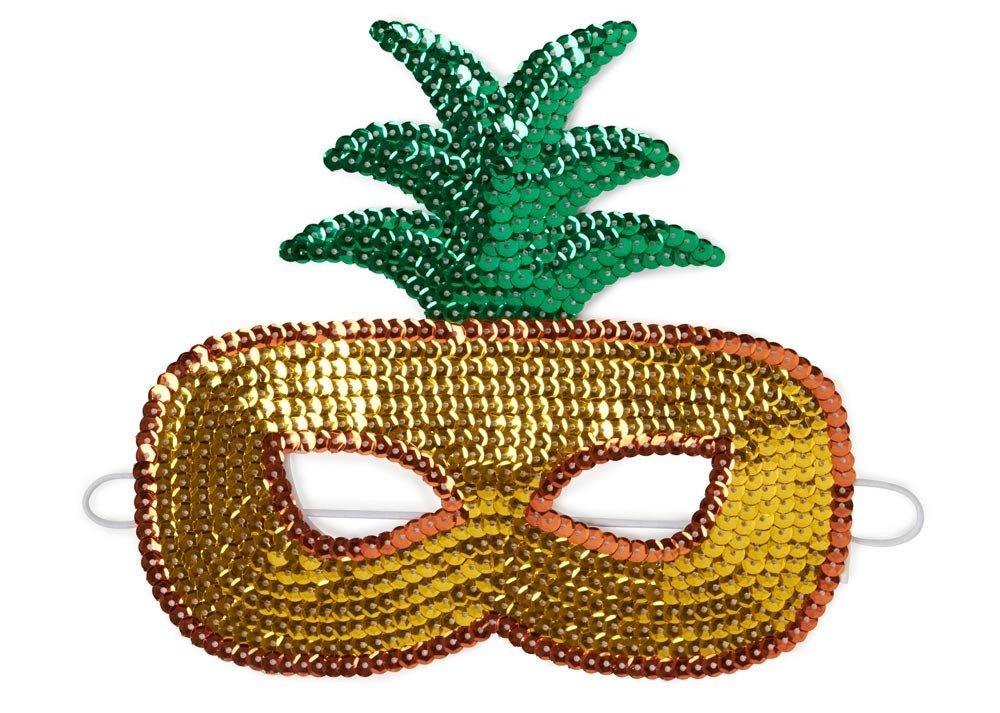 Honeycomb Flamingo
DIY-ing your wedding décor is a great wedding budget hack – hang these honeycomb flamingos from Sainsbury's around your venue for a fun tropical twist.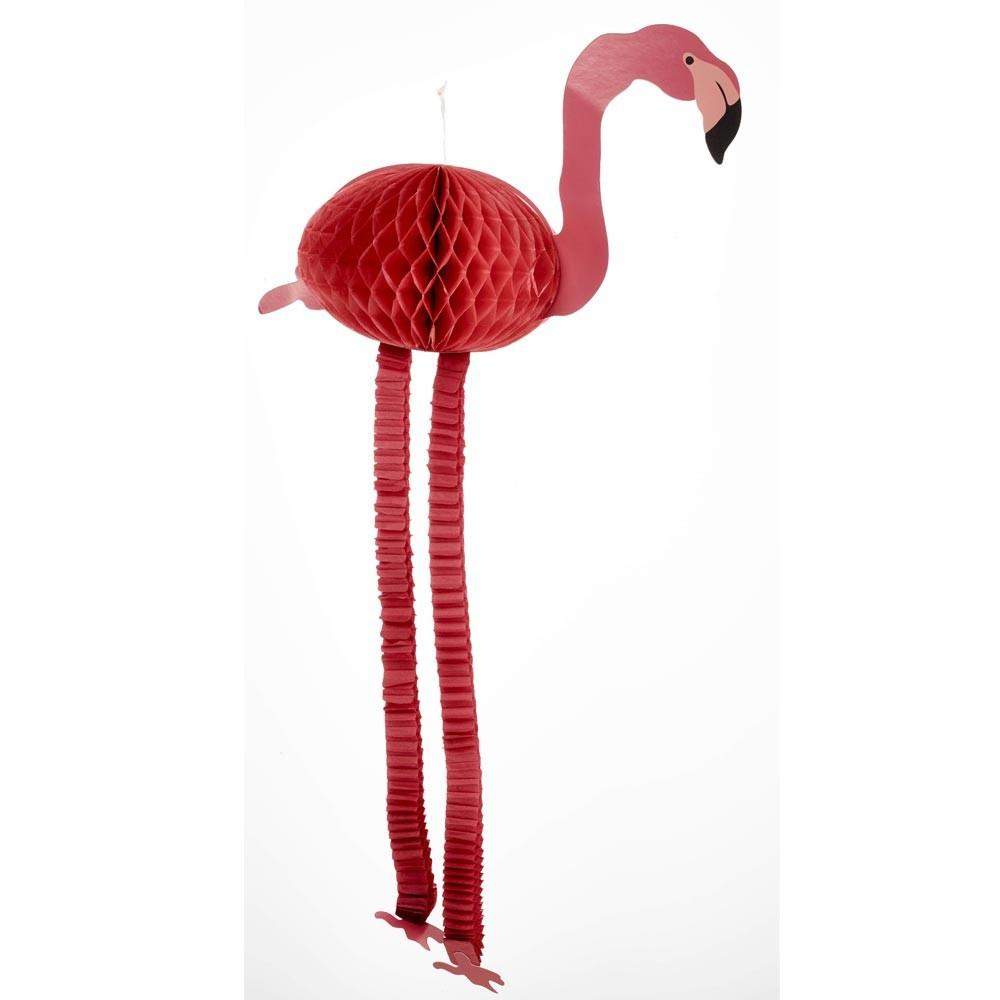 Pineapple Cocktail Shaker
If you're having wedding cocktails, make sure you serve them up in style by stocking your wedding bar with this amazing gold pineapple cocktail shaker from Oliver Bonas.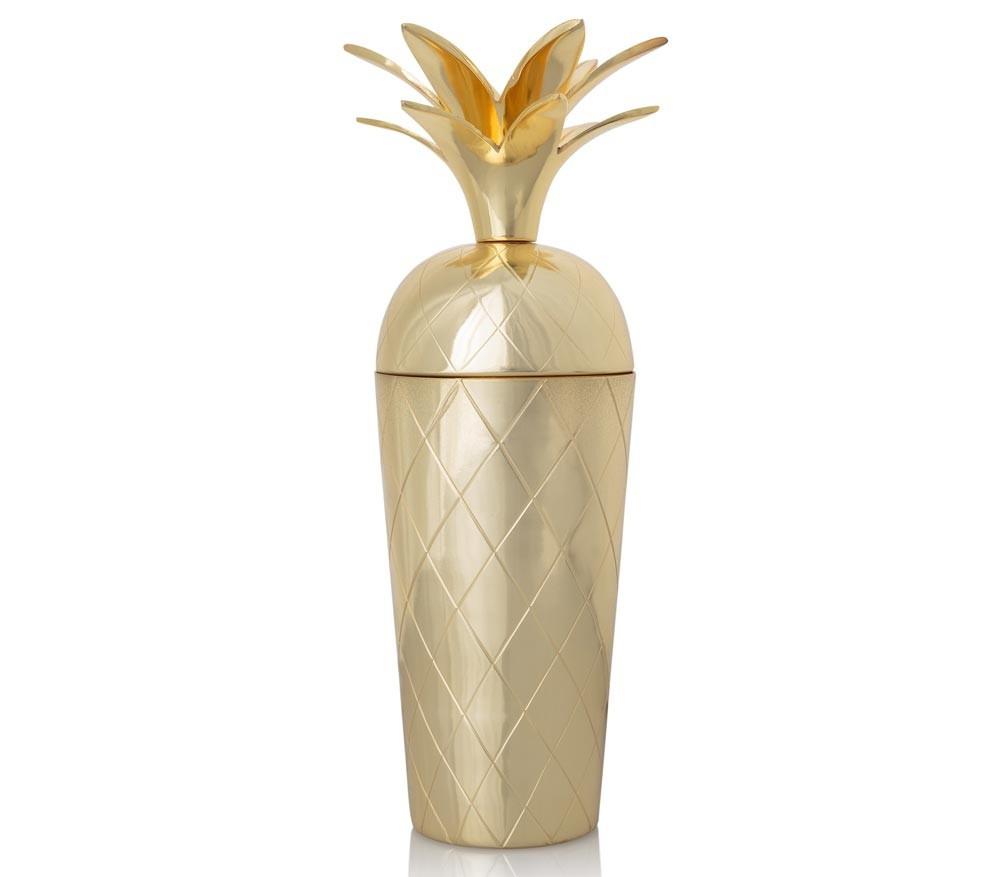 Light Up Flamingo
Give your wedding a retro feel with this cool light up flamingo from Primark's home section – it'll give your day a real 50s feel.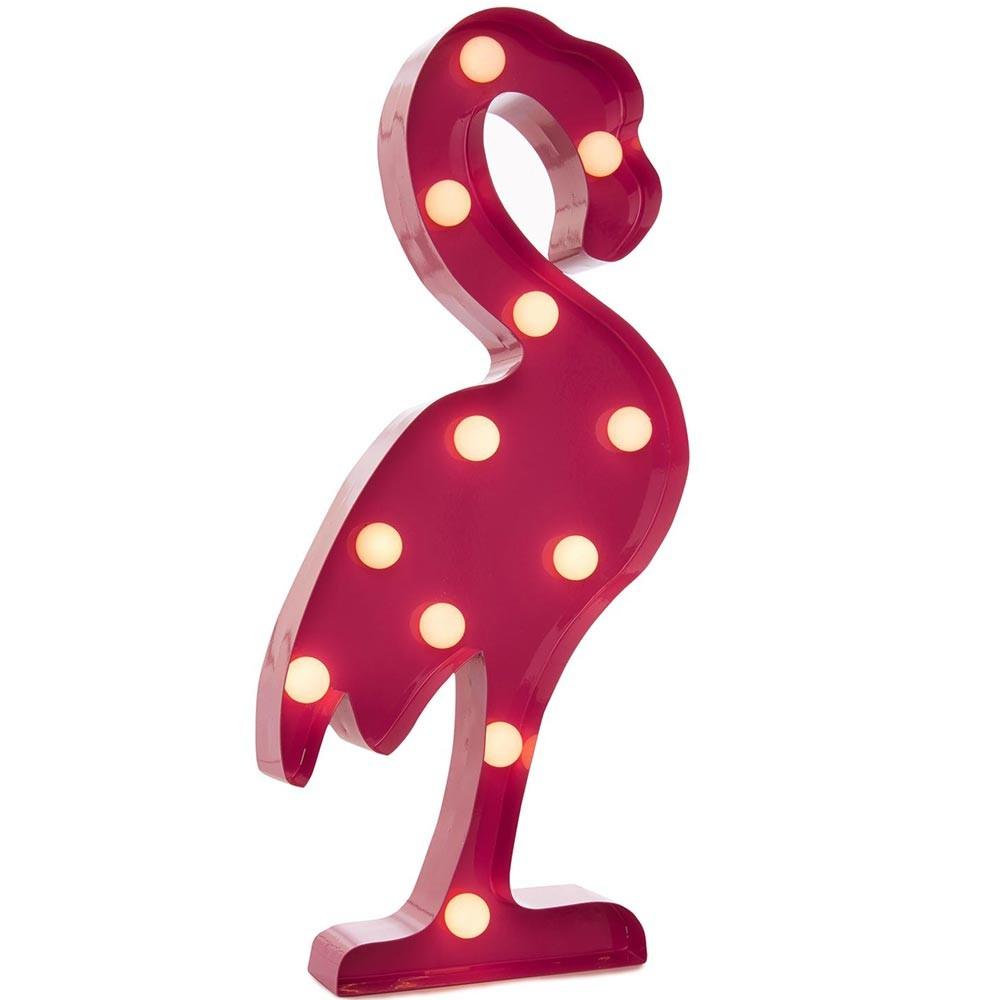 Pineapple Mason Jar
Having homemade wedding favours in the form of DIY cocktails? Make sure you present them to your guests in these cool pineapple inspired mason jars from Debenhams.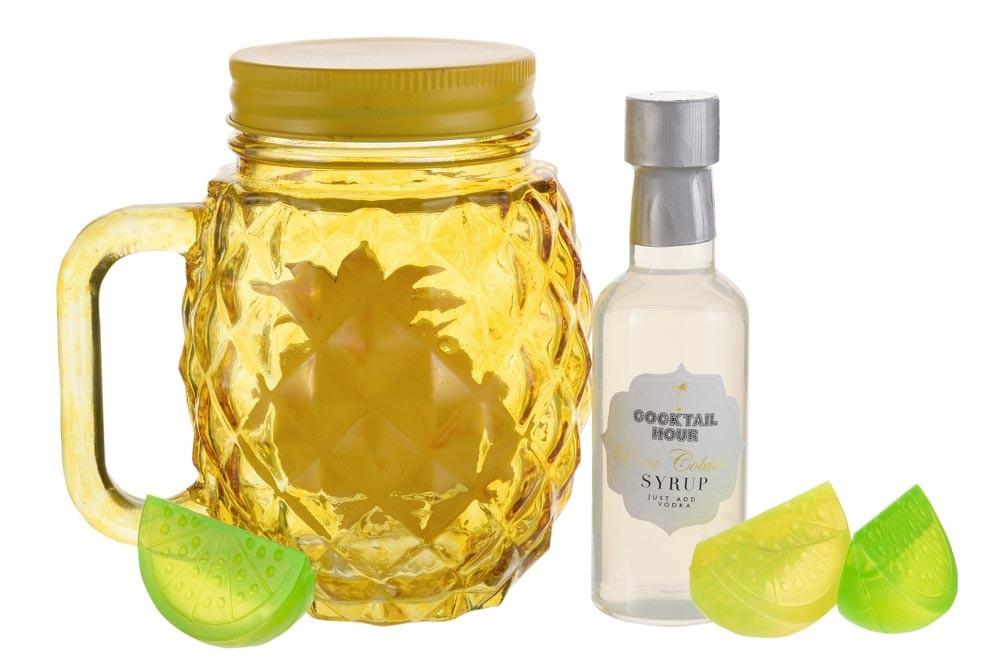 Flamingo Photo Frame
We love this white flamingo photo frame by Matthew Williamson for Debenhams – but you could always spray it with a metallic paint to add a more luxe feel to your décor.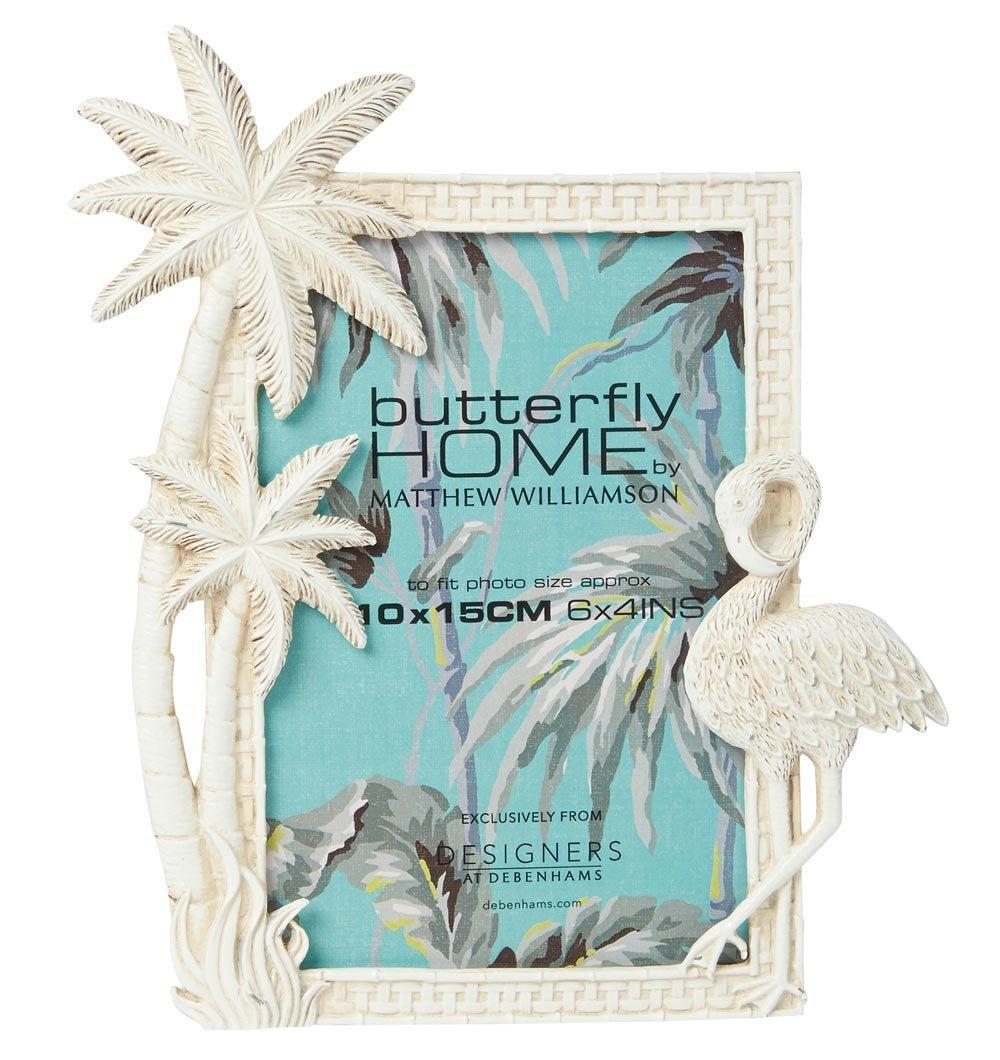 Gold Pineapple Vase
These gold pineapple vases from George at Asda are a great way to dress up your wedding for less than £10 and will look stunning as part of your centrepieces.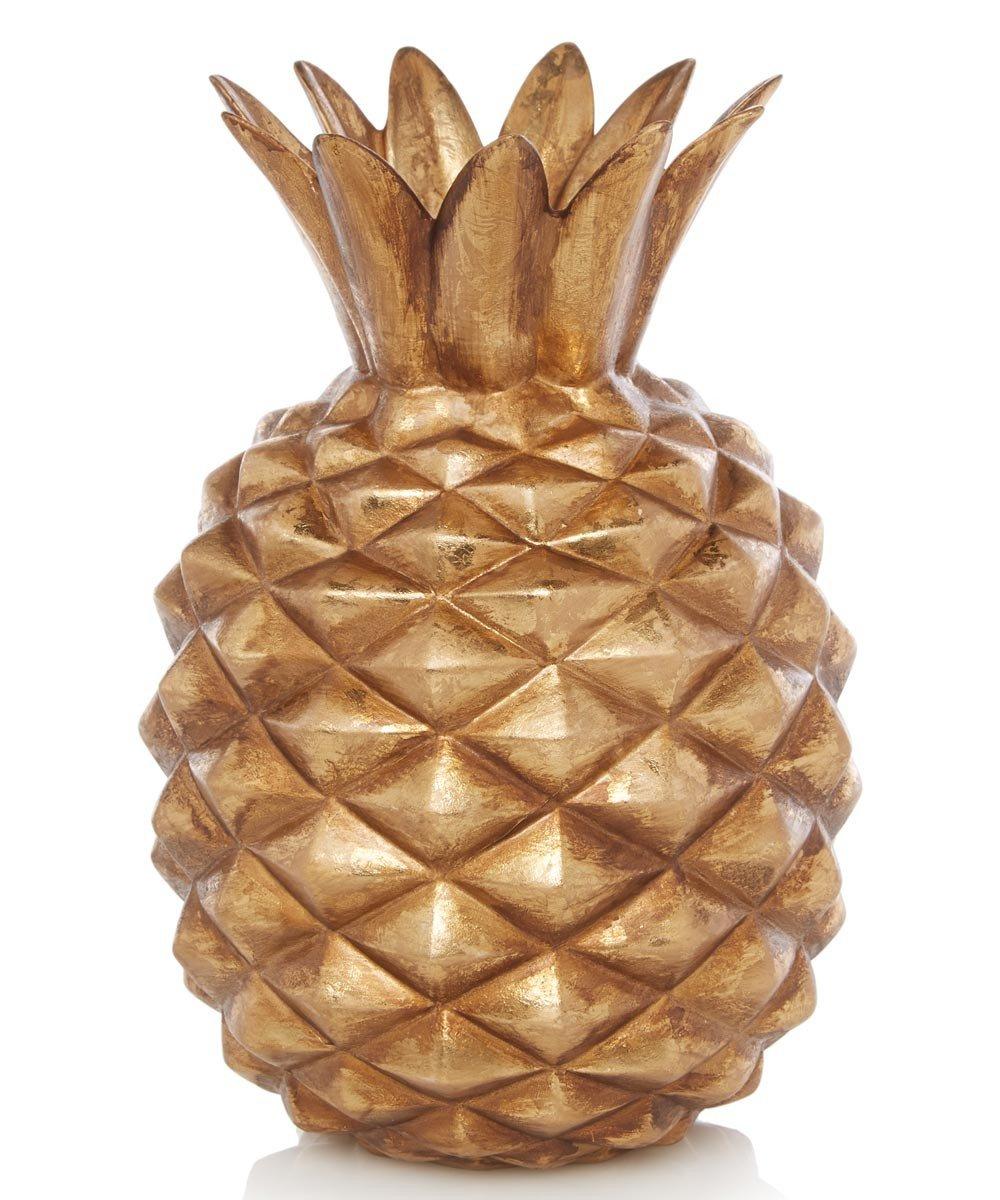 Flamingo Bauble
Technically this flamingo bauble from Oliver Bonas is a Christmas decoration, but we say flamingos aren't just for Christmas and they'd make cute favours or work as a way to dress up your wedding chairs.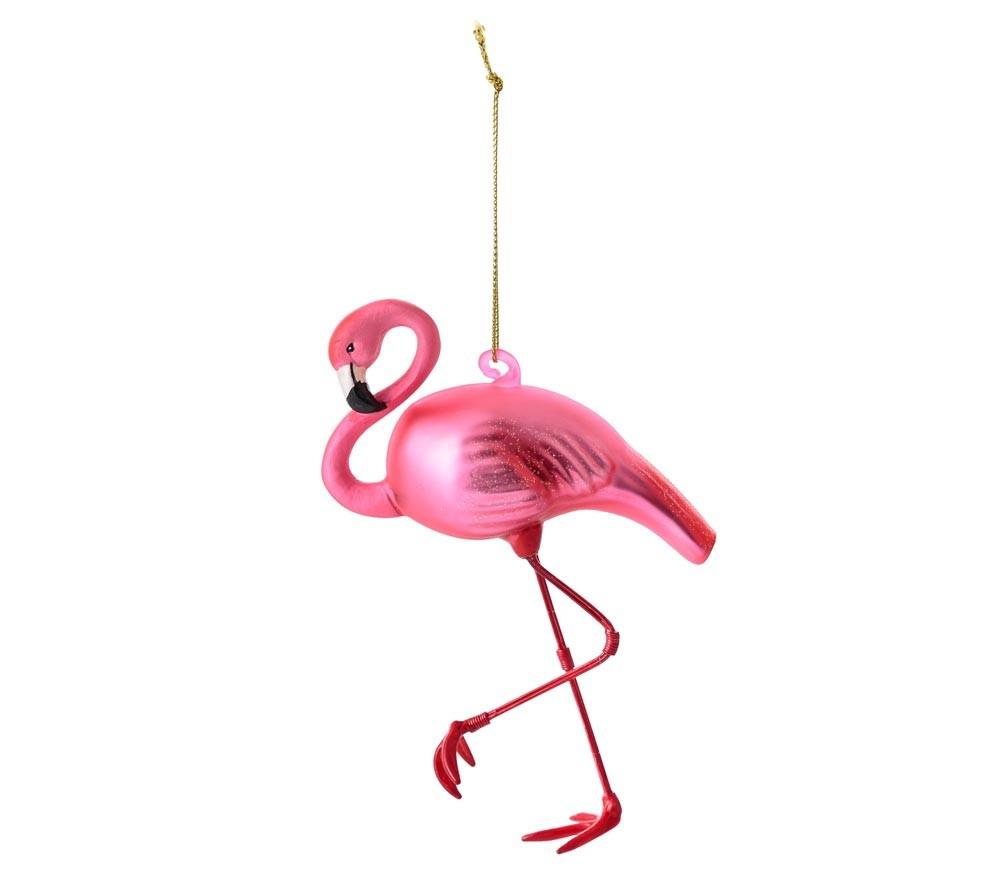 Prosecco Pineapple
If you've been eyeing up sweet tree wedding centrepieces, why not go one further and use these amazing prosecco pineapples from The Great Gift Company on your reception tables? Everyone can tuck into the chocolates and drink from the prosecco bottle that is concealed within. Otherwise, use one as a way to dress up your dessert table.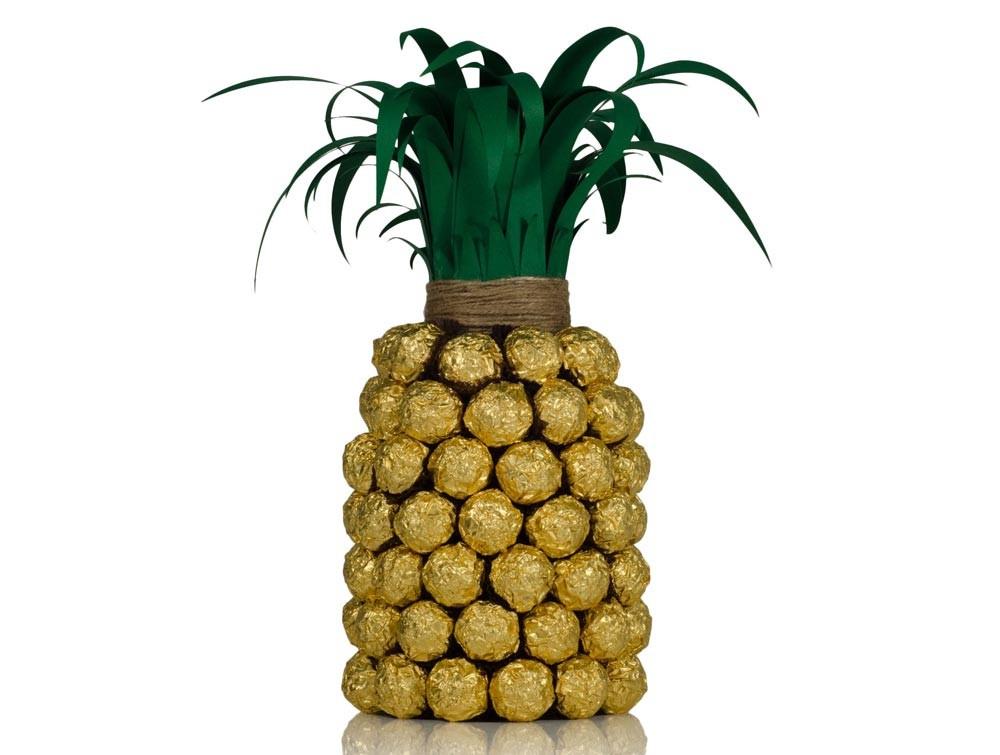 Sequin Flamingo
A few of these sequin flamingos from Paperchase would look pretty dotted around your wedding venue – or you could personalise them with your guests' names and use them as place cards.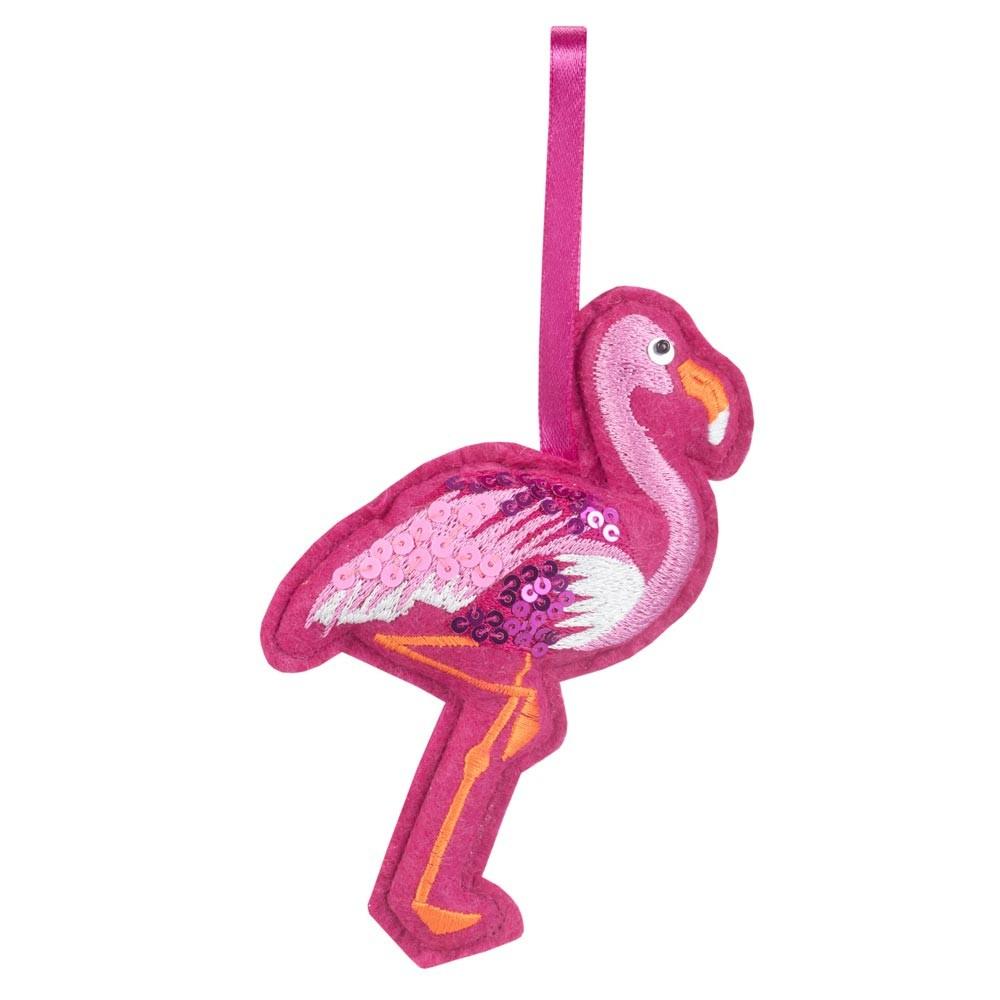 Pineapple Sunglasses
These quirky pineapple sunglasses from Accessorize will make for some seriously funny wedding photos, or become the photo booth prop everyone wants to be snapped with.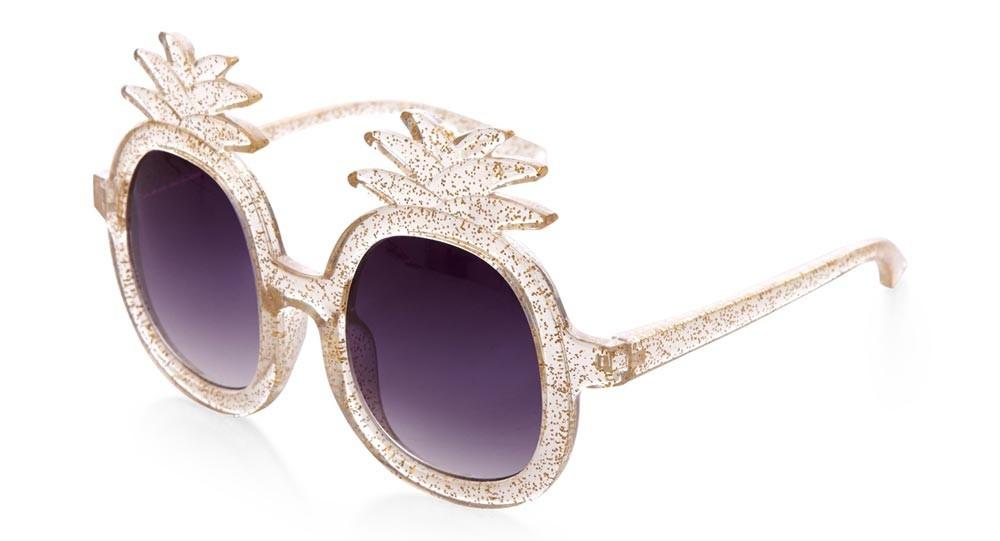 Flamingo Water Bottle
Serve the water at your reception in these pretty flamingo emblazoned water bottles from Tiger, or use them on a 'Pimp Your Prosecco' stand with different syrups in so people can make their own cocktails.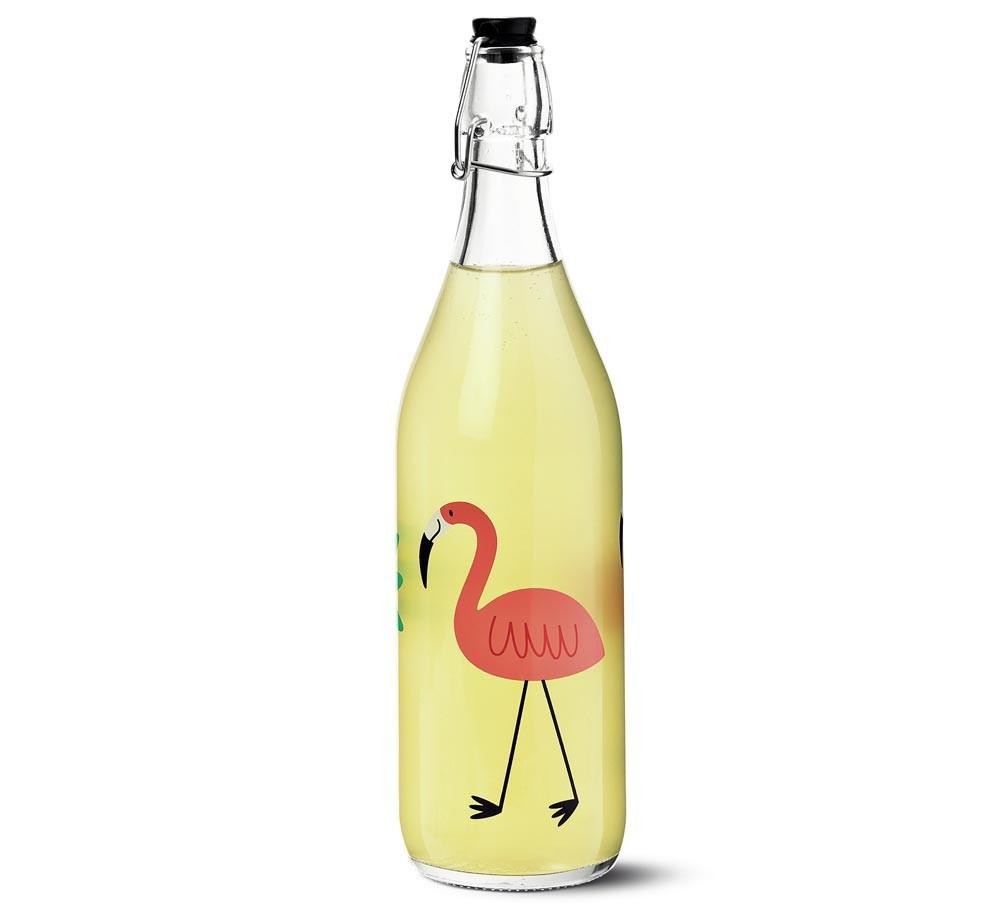 Pineapple Earrings
If your obsession with pineapples means you need a way to incorporate them in to your wedding day look, what about these gold pineapple studs from Accessorize? They'll look amazing paired with a wedding updo.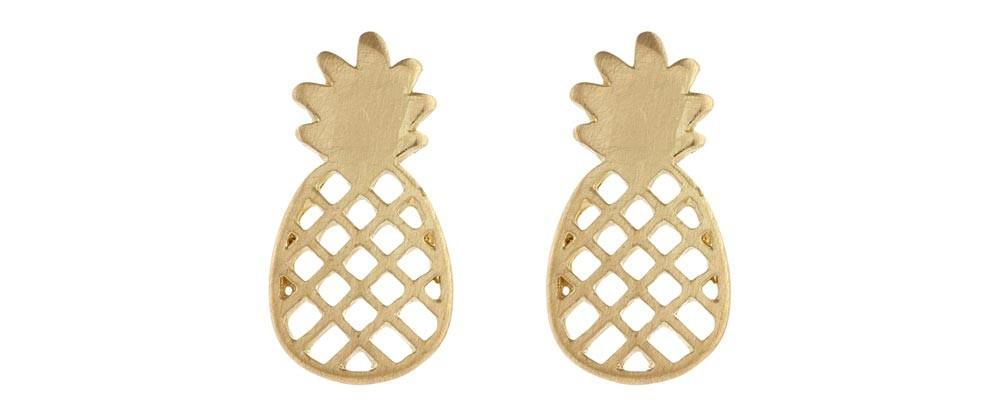 Flamingo Cocktail Stirrers
Make sure no drink at your wedding is served without one of these kitsch flamingo cocktail stirrers from Tiger – or place them into your centrepieces for a quirky twist.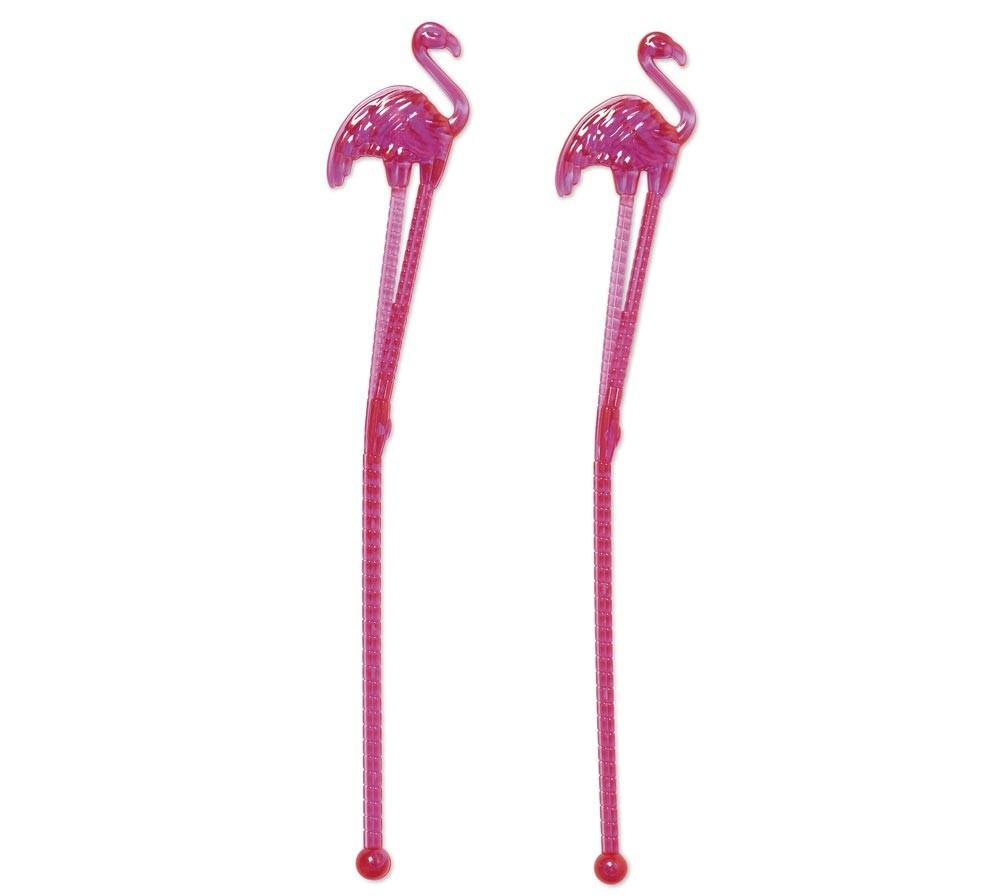 Pineapple Bauble
These golden pineapple baubles from Marks and Spencer will give your pineapple wedding theme a glamorous, grown up feel. Use them sparingly around your venue for an added dose of glamour.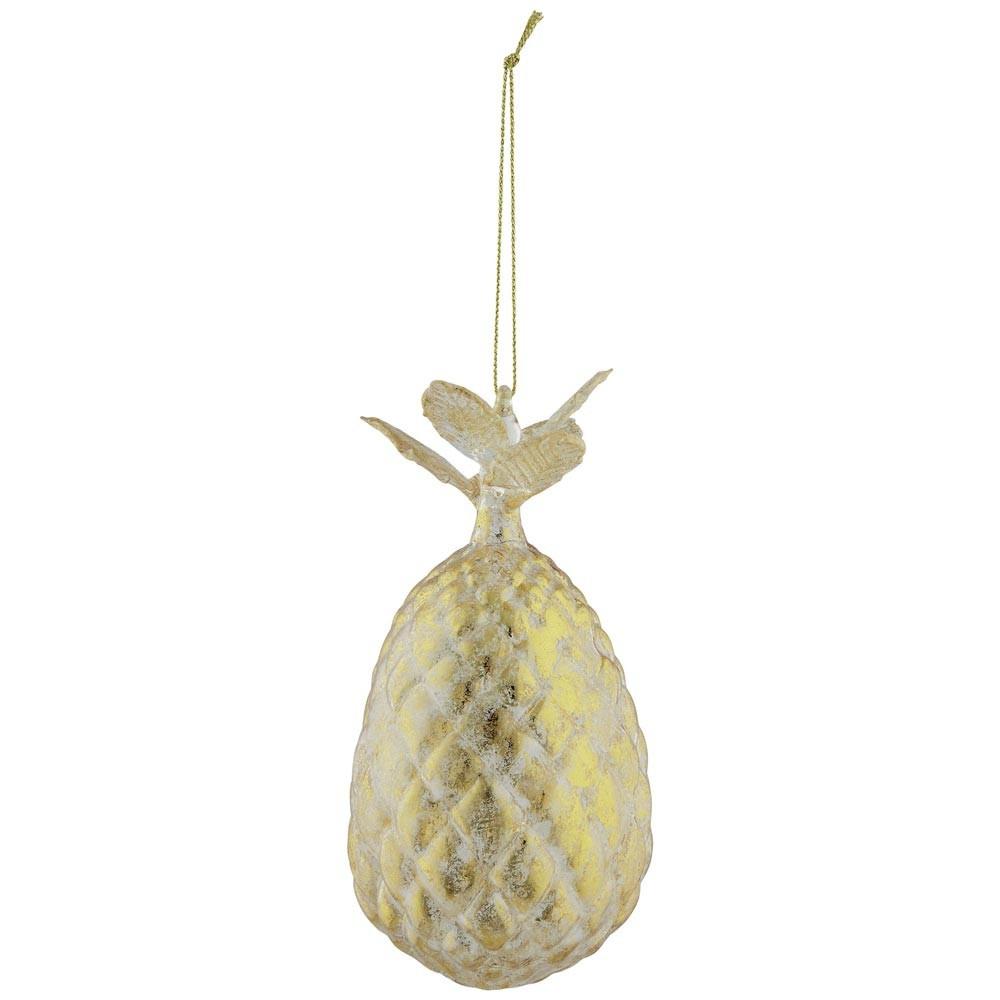 Pineapple Napkin Rings
Make sure the tables are set properly for your wedding breakfast and that your napkins are beautifully presented with these golden pineapple napkin rings from House of Fraser.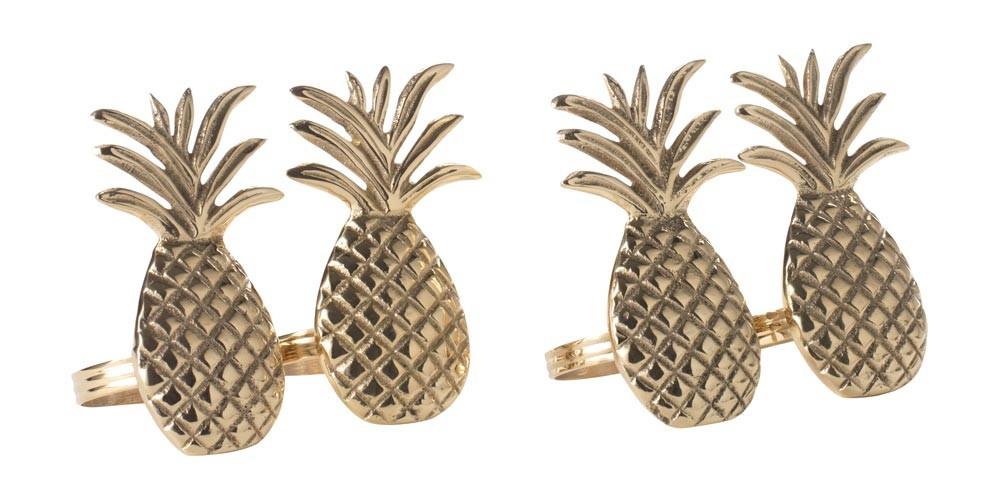 Flamingo Glasses
If you want an unusual wedding favour that will get everyone laughing, or something fun to put in wedding gift bags for children, consider these flamingo glasses from Tiger.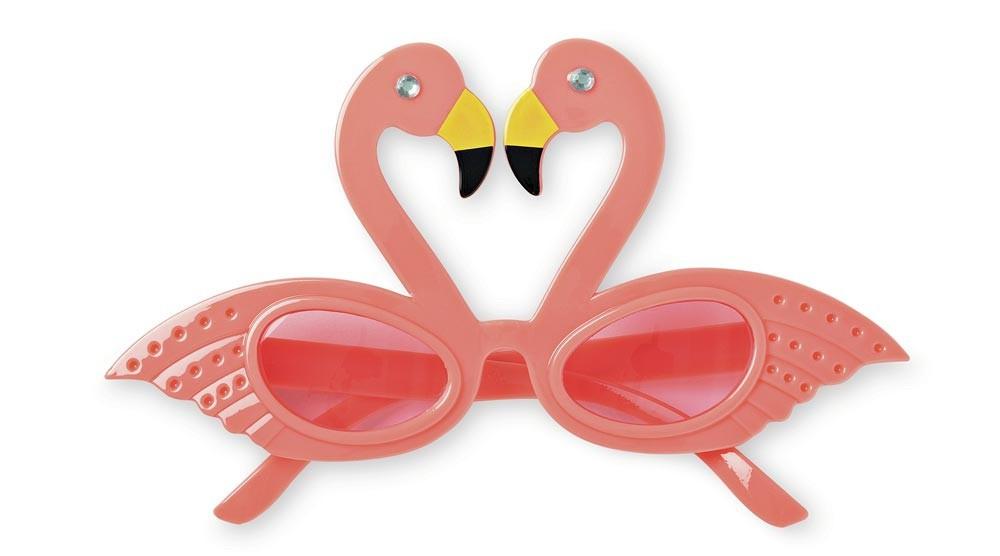 Pineapple Clutch Bag
Have you got your bridal clutch bag sorted? If not, add a tropical feel to your look with this sparkly pineapple clutch bag from New Look.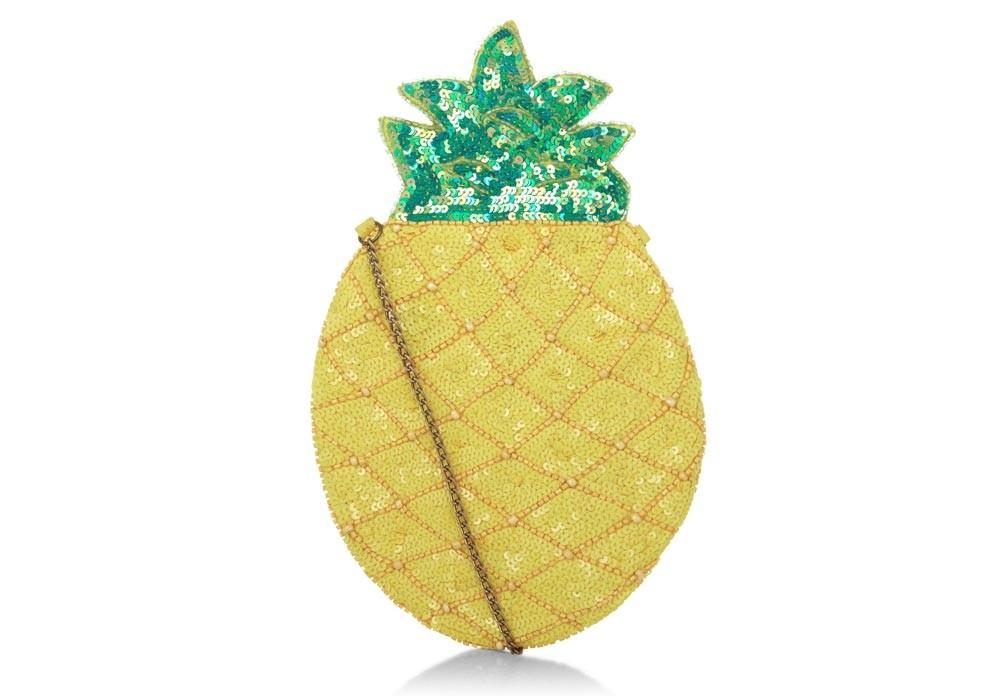 Pineapple Honeycomb
A few of these honeycomb pineapples from New Look dotted around your venue will give your décor a kitsch, cool feel without breaking the bank.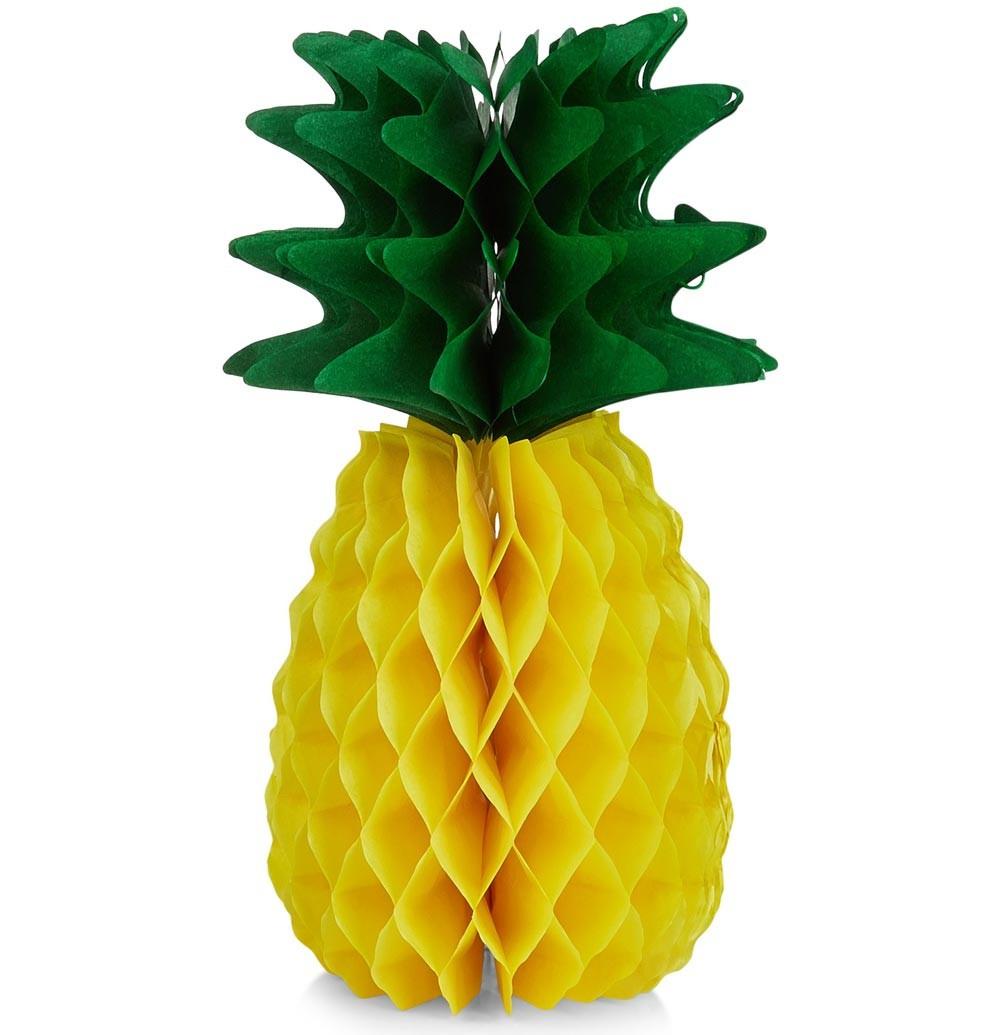 Flamingo Light
We think this light up flamingo from Tiger would look amazing displayed next to your cake on your wedding cake table. You could always personalise it by drawing on your married name.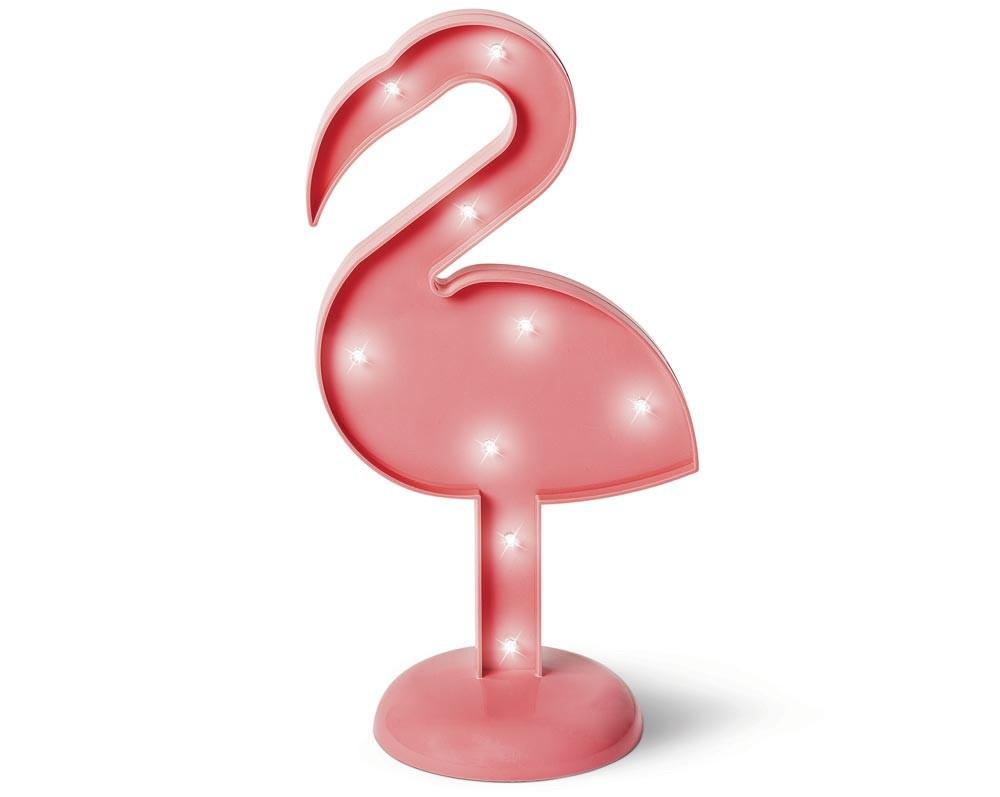 Pineapple Baubles
These pretty pineapple baubles from Oliver Bonas come in pink, blue and gold. They'd make beautiful wedding favours or quirky wedding chair decorations.

Pineapple Candle
The Oliver Bonas pineapple obsession continues with this neon bright pineapple candle – dot them around on shelves at your wedding venue for a bold pop of colour.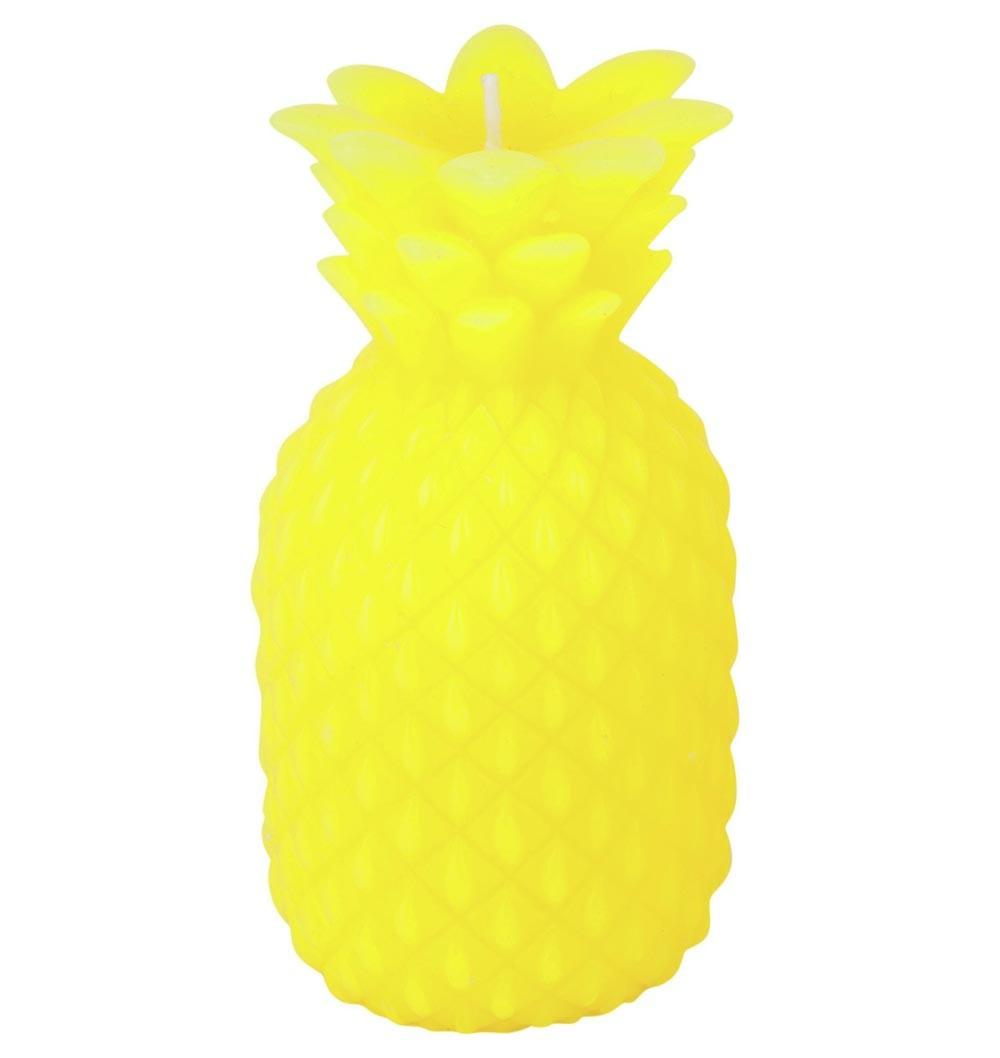 Pineapple Frame
These pineapple and palm tree frames from Paperchase are perfect for adding a hint of tropical-ness to your wedding décor – use them to display some favourite photos of you both.

Flamingo Lawn Ornament
Flamingo lawn ornaments are the ultimate in retro-cool, and we're obsessed with this one from Tiger. If you are having an outdoor wedding ceremony, why not use them to decorate your wedding aisle?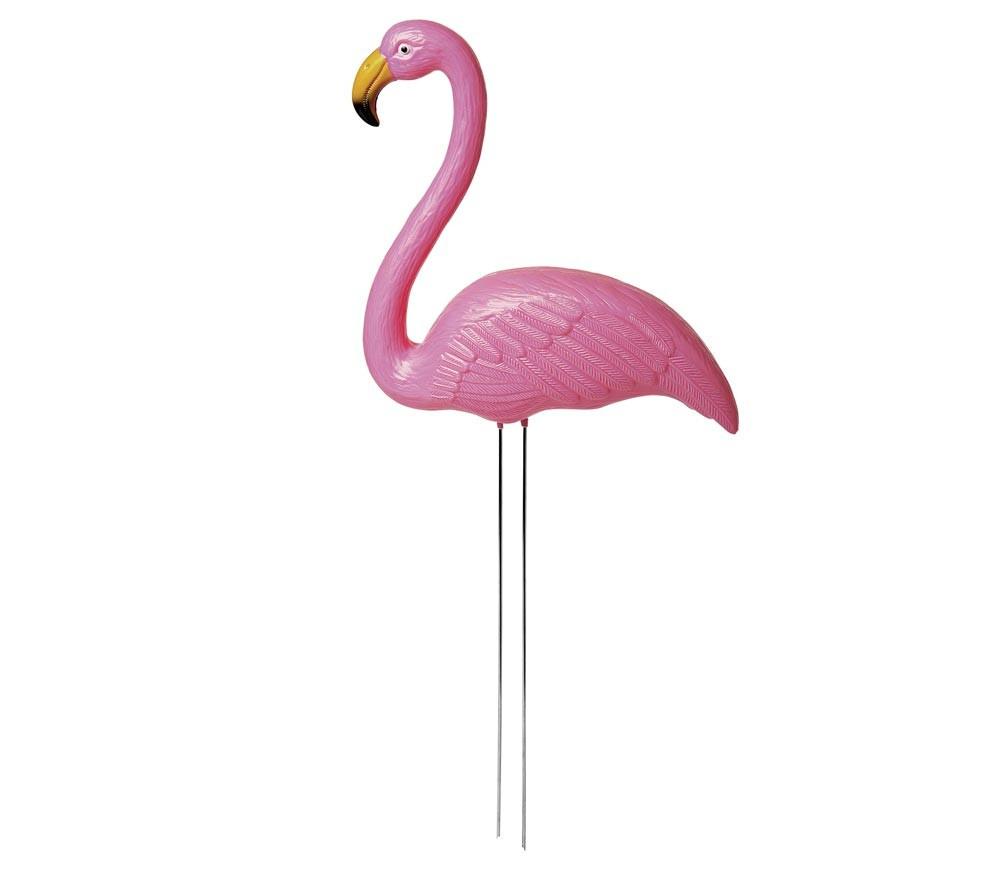 Pineapple Candle Holder
This bright blue pineapple shaped candle holder from Sainsbury's will not only look gorgeous as part of your wedding décor, but can also be repurposed at home after the big day.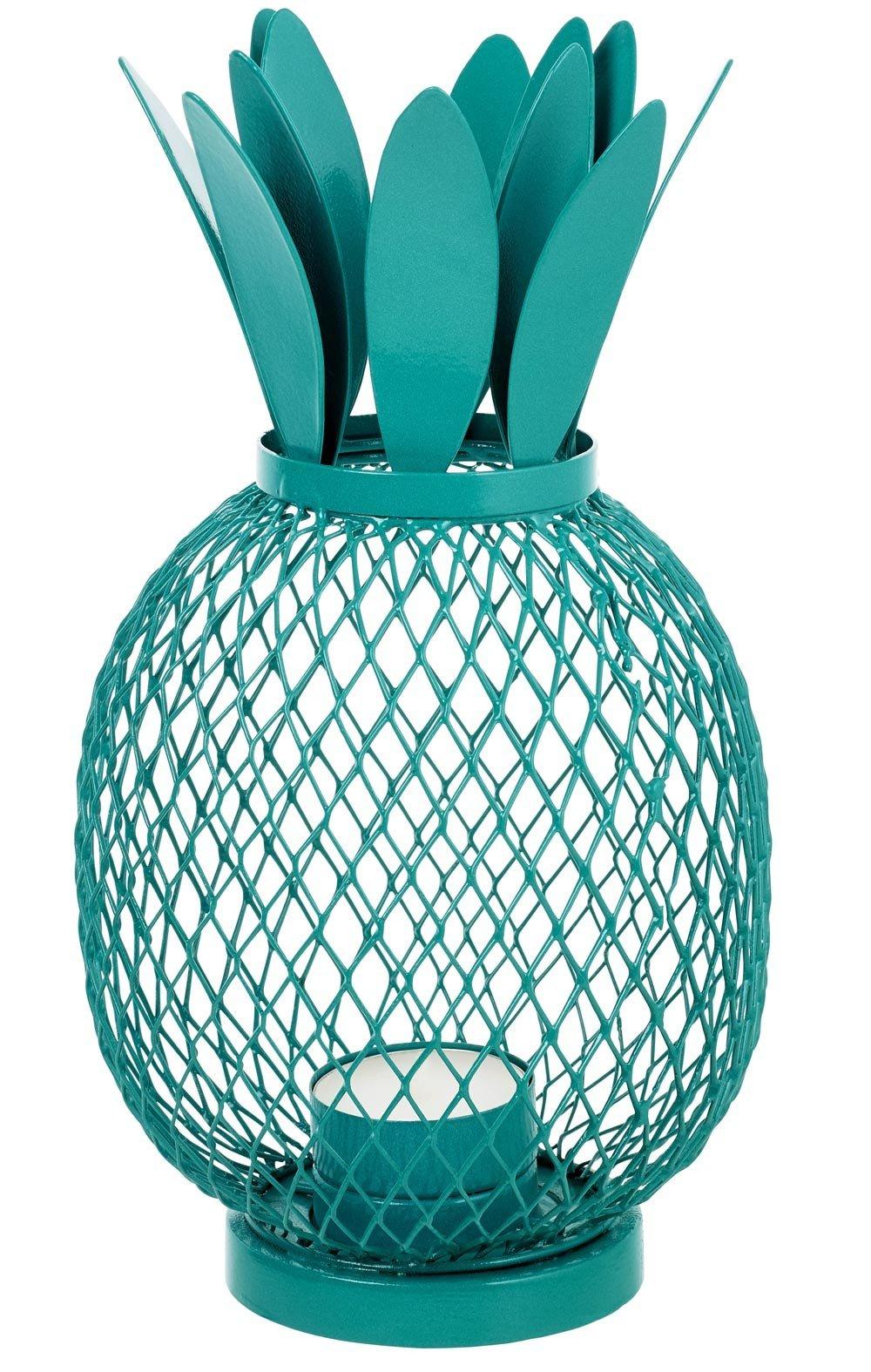 Pineapple Cake Stand
If you're having wedding cupcakes, you need to consider this amazing pineapple wedding cake stand from Marks and Spencer – it's the perfect way to display your sweet treats!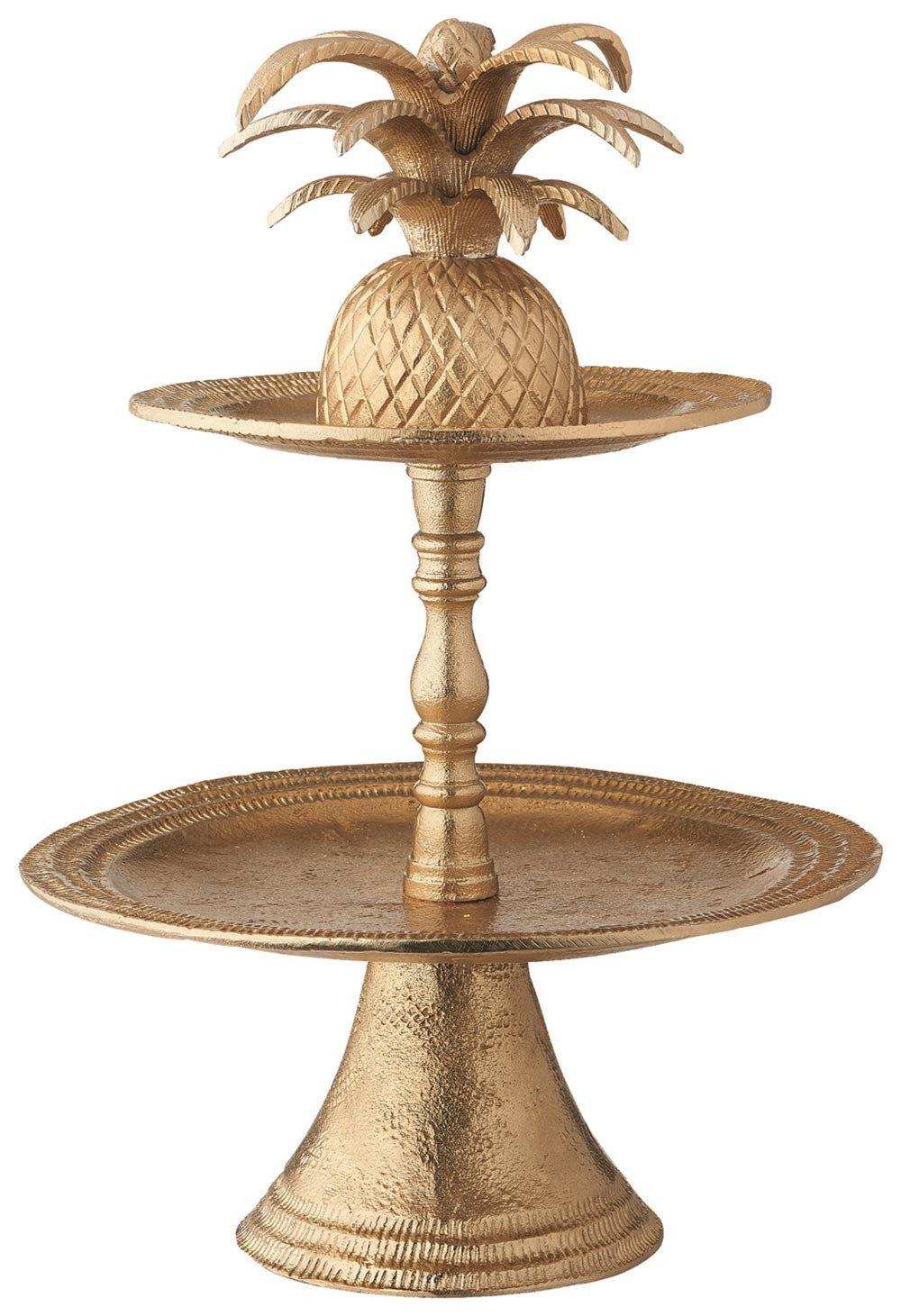 Flamingo Lights
Add these fairy lights from Tiger to flower displays or stack them up in jars to add a glow to your décor, whilst staying on theme.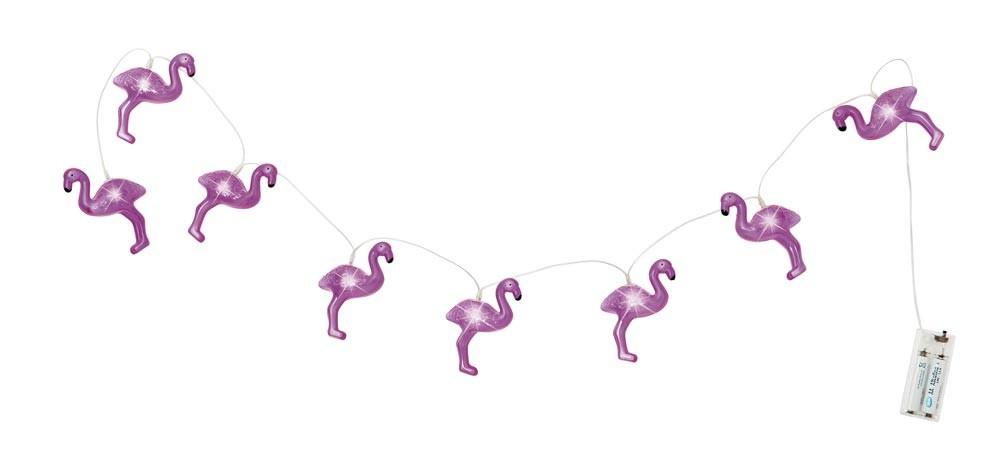 Pineapple and Flamingo Bunting
Combine both trends with this cool bunting from Sainsbury's which features pineapples and flamingos – it'll add a really tropical feel to your big day. It's also perfect if you're planning a Club Tropicana inspired 80s hen party.

Pineapple Candle Holder
Add some pineapple-inspired sophistication to your wedding décor with these elegant pineapple candle holders from Marks and Spencer.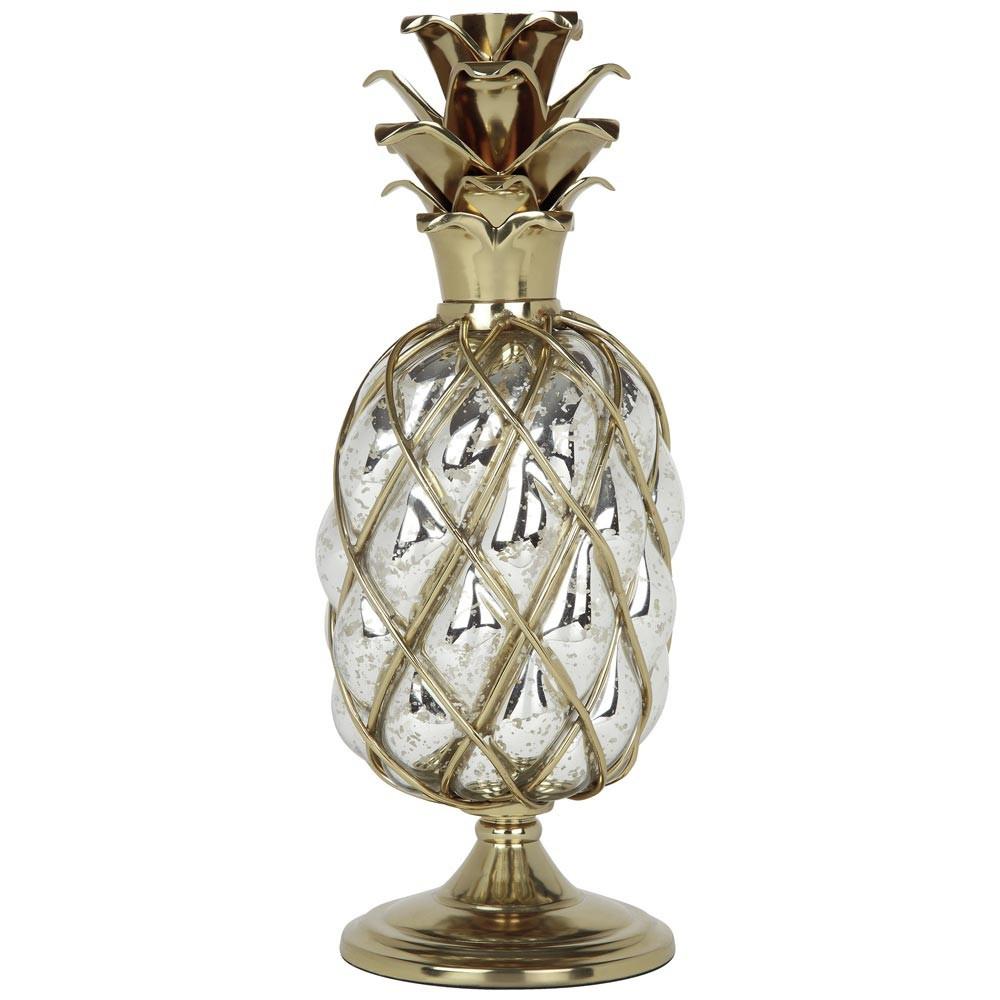 Pineapple Tealights
These cheap and cheerful pineapple tealights from Oliver Bonas will add a bright pop of colour to every guests' place setting, should you choose to use them as wedding favours.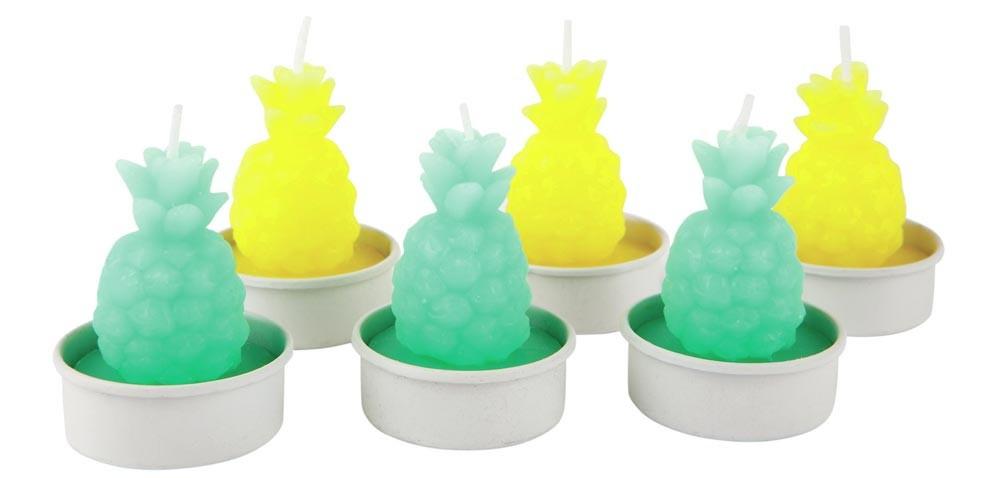 Gold Pineapple Vase
Use this elegant gold pineapple vase from Marks and Spencer to display a beautiful floral arrangement or to hold your bouquet whilst you enjoy your wedding breakfast.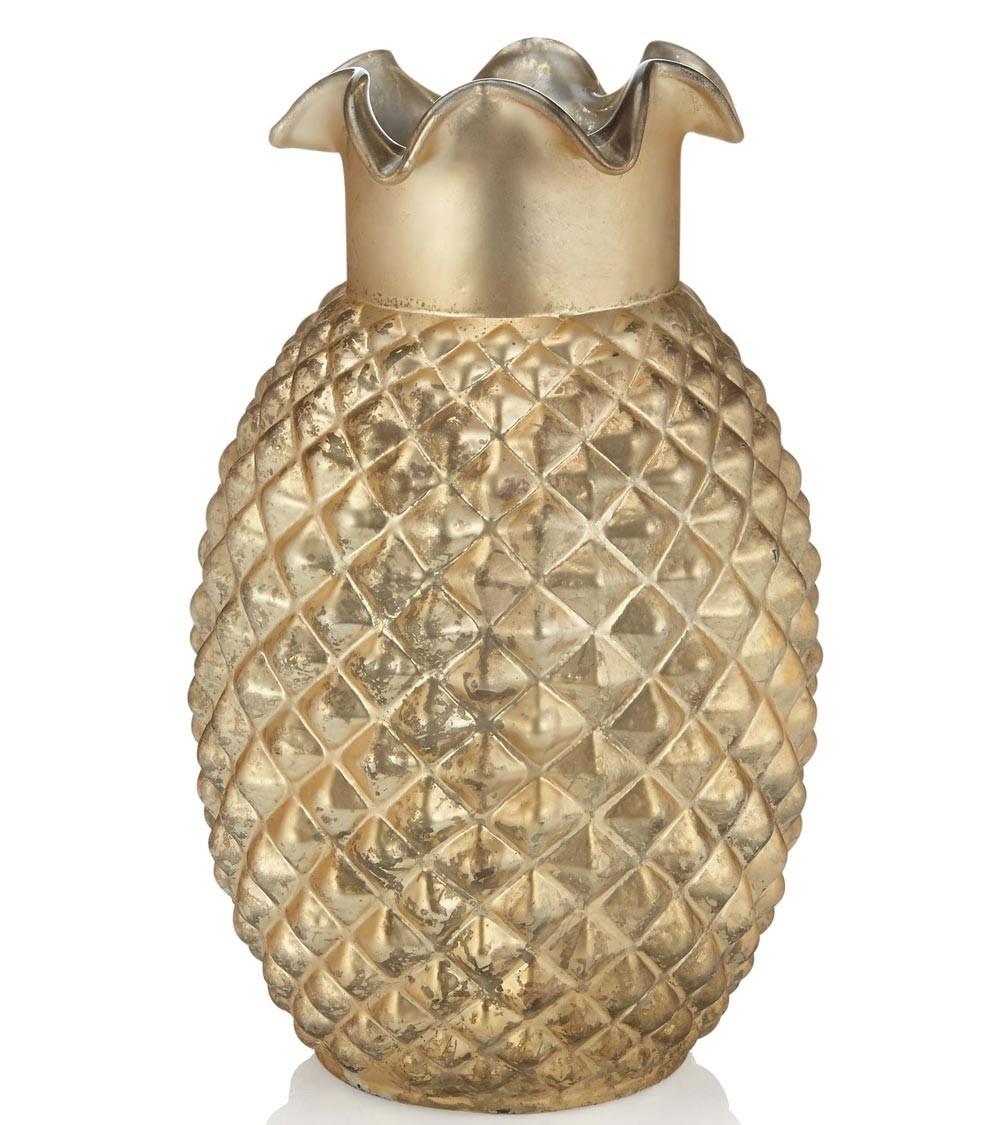 If you're looking for more on-trend ways to dress up your wedding, don't miss our ultimate guide to rose gold wedding ideas.