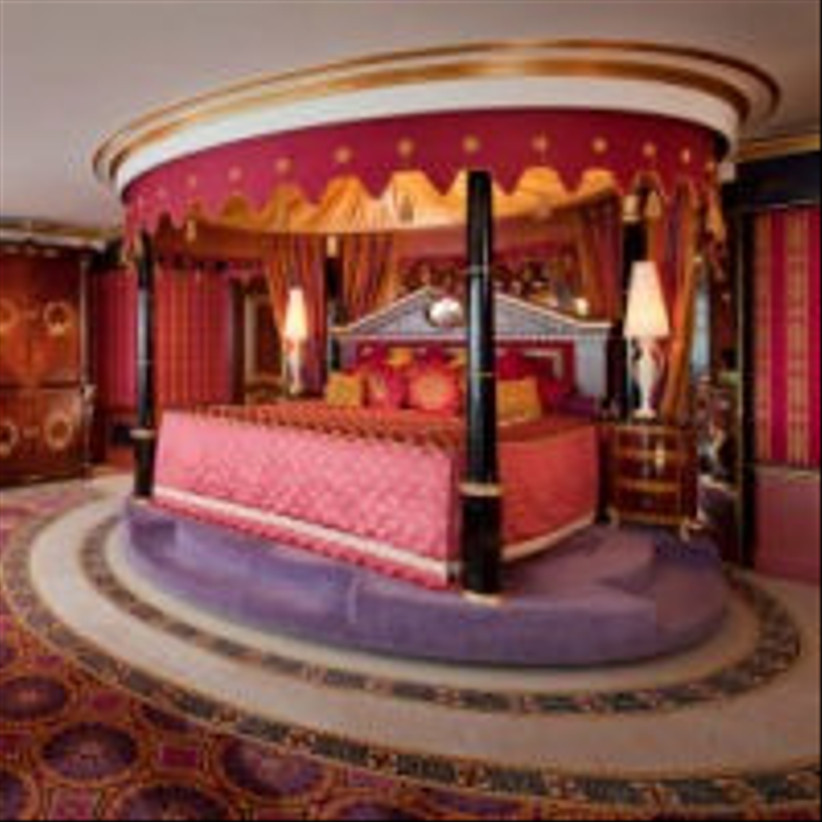 As March is National Bed Month, we decided to round up ten of the very best bridal suites from wedding venues around the world for you to pore over. From the biggest bed in Berkshire, to a decadent four-poster in Dubai, this list will have you yearning to be back in bed!
The Royal Suite — Burj Al Arab, Dubai
The Burj Al Arab, Dubai, is described as the most luxurious hotel in the world, and its decadent Royal Suite doesn't disappoint. The rich colour scheme and beautiful four-poster bed make this suite a dream choice for a bridal or honeymoon suite. And if that wasn't enough, there's an actual four-poster hot tub too. Seriously.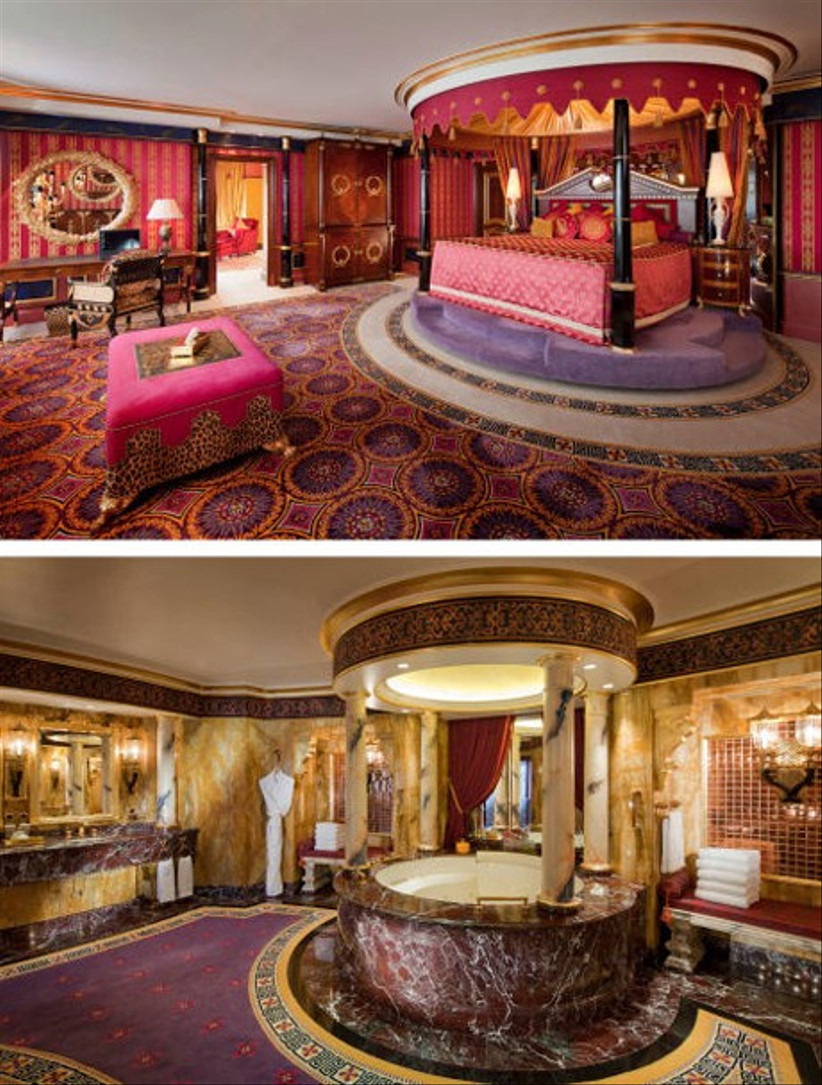 Admiral Suite — Spitbank Fort, England
What could be dreamier than your own private fort in the middle of the sea? Spitbank Fort, located just off the coast of Portsmouth, offers this type of secluded luxury. The bridal suite is a gorgeous room with sea views, dominated by a huge silver-framed bed. There is also a similarly stylish groom's suite, decorated in black and red, perfect for if you stay the night before the wedding (or if lilac and silver aren't your colours!). Your stay at Spitbank Fort also includes a rooftop hot tub and sauna, with views out to sea.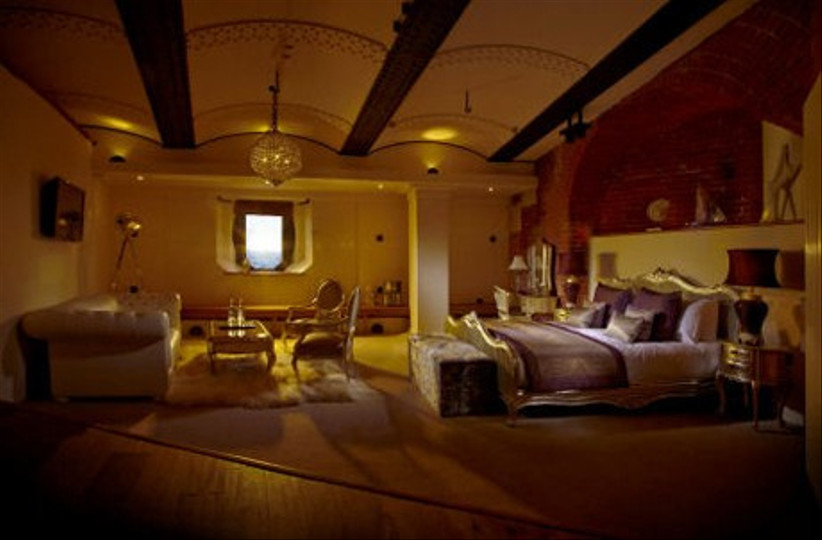 The Maharani Suite — La Residence, South Africa
La Residence is a luxury hotel situated within a private estate in the Franschhoek Valley, surrounded by vineyards. The Maharani Suite features exotic Indian inspired décor, with crystal wall sconces and gold accents. The room boasts two balconies and a sumptuous roll top bath to soak in.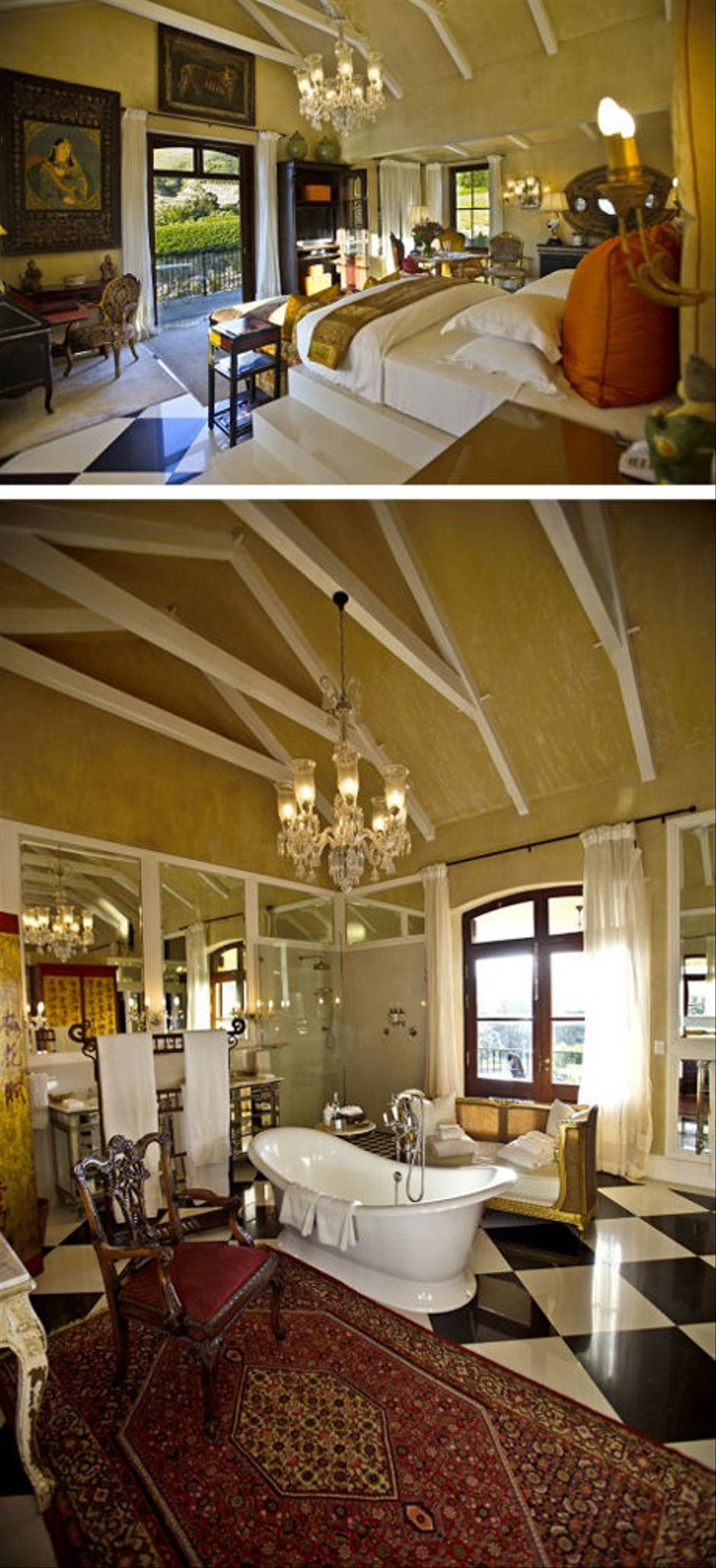 Harbour View Balcony Suite — Pier One, Australia
The Harbour View Balcony Suite at Pier One gives you panoramic views of the stunning Sydney Harbour, including the iconic Harbour Bridge and Sydney Opera House. The suite is decorated in a modern, clean style with plenty of touches tech-lovers will appreciate, including a Bose sound system and an iPod dock. Relax on a private deck overlooking the pier as you enjoy each other's company!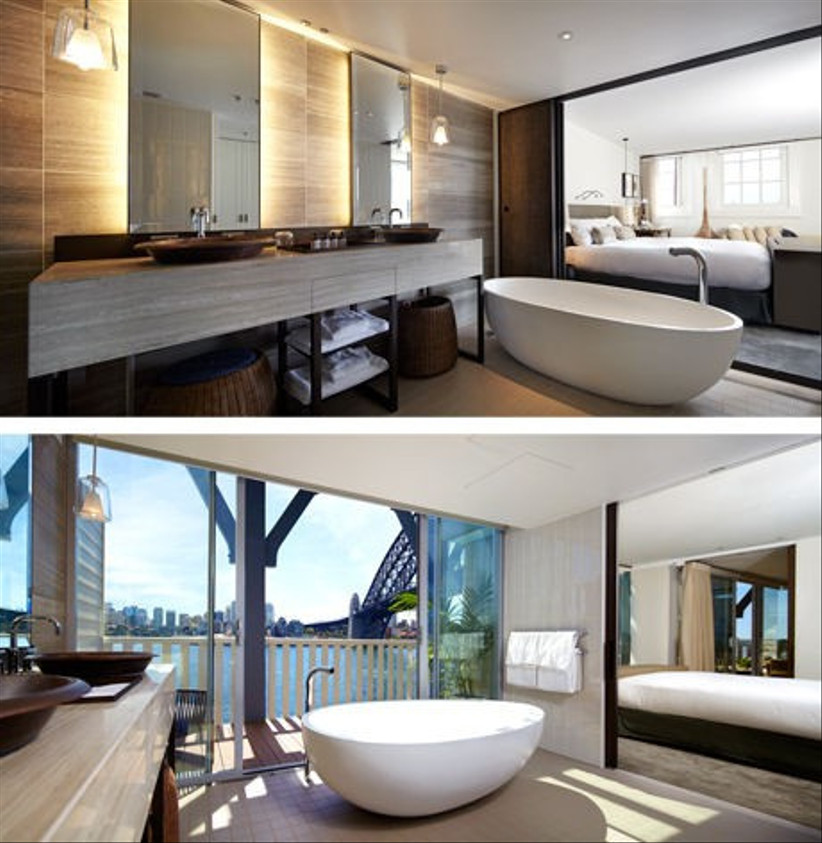 Luxury Lanai Room — The Oberoi, Bali
The Oberoi has a lot to offer when it comes to luxury accommodation. The Luxury Lanai rooms are built in clusters of four, surrounding a rock pool. They all have a private terrace, a king sized bed and a sunken marble bathtub. If you want even more luxury, consider the Royal Villa, complete with private pool and the best beach front views.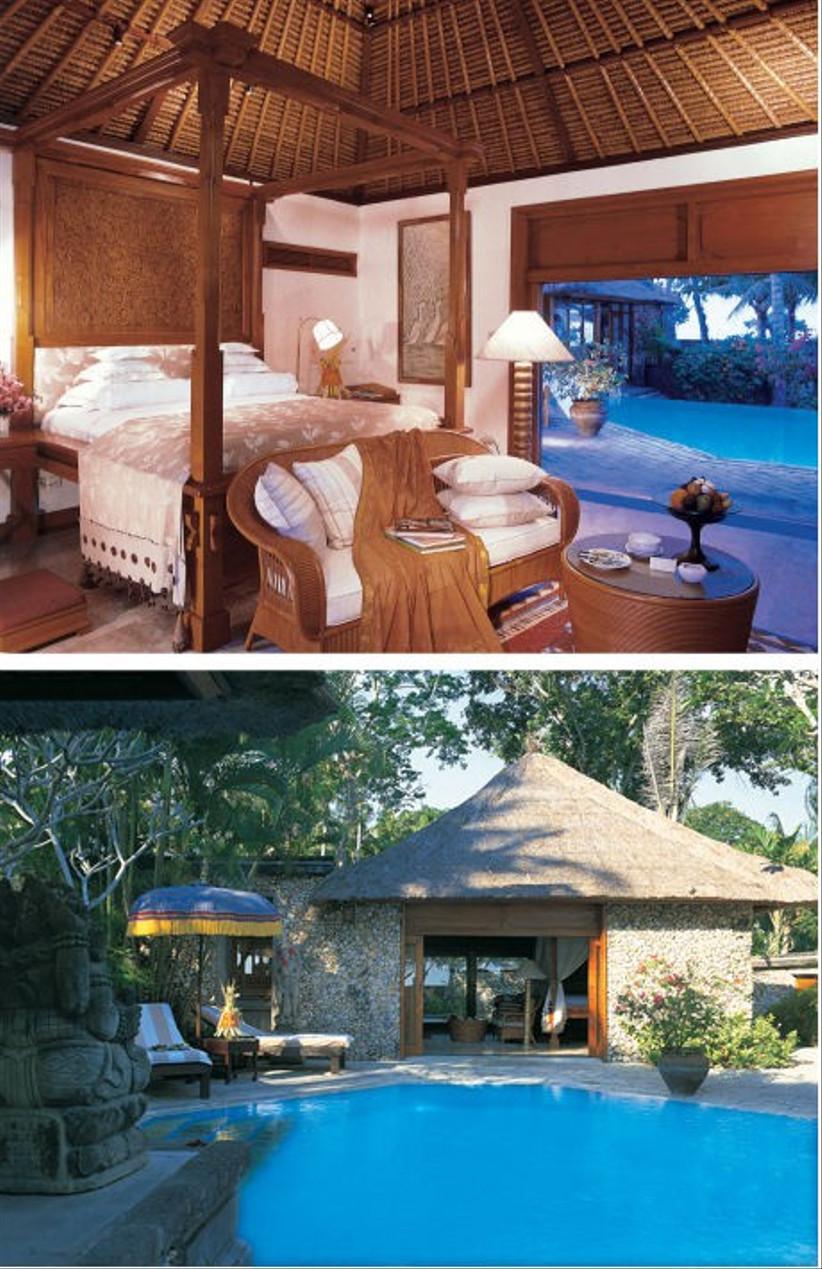 Image credit: The Oberoi, Bali
The Honeymoon Suite — Wasing Park, England
If you're looking for a luxurious bridal suite a little closer to home, consider the Honeymoon Suite at Wasing Park. Boasting the 'biggest bed in Berkshire', you're guaranteed to be staying in the lap of luxury. The suite also includes a large bathroom with a free standing bath — perfect for getting ready on the morning of the wedding!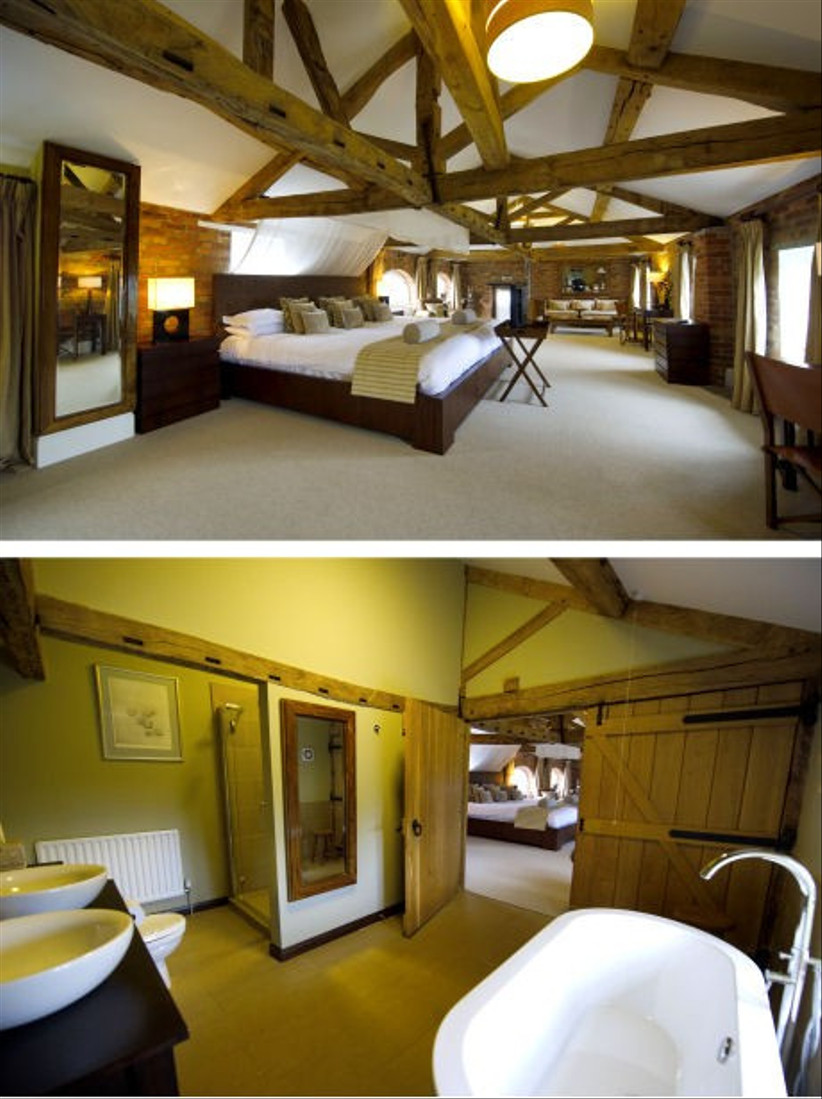 State Suite — Four Seasons Boston, America
The Four Seasons hotel chain is synonymous with luxury. Their State Suite is decorated with classic New England style and provides sweeping views over the Boston Common and gold-domed State House. The one bedroomed suite can be transformed into two bedrooms by an interconnecting extra room — perfect if you want your maid of honour to stay over the night before.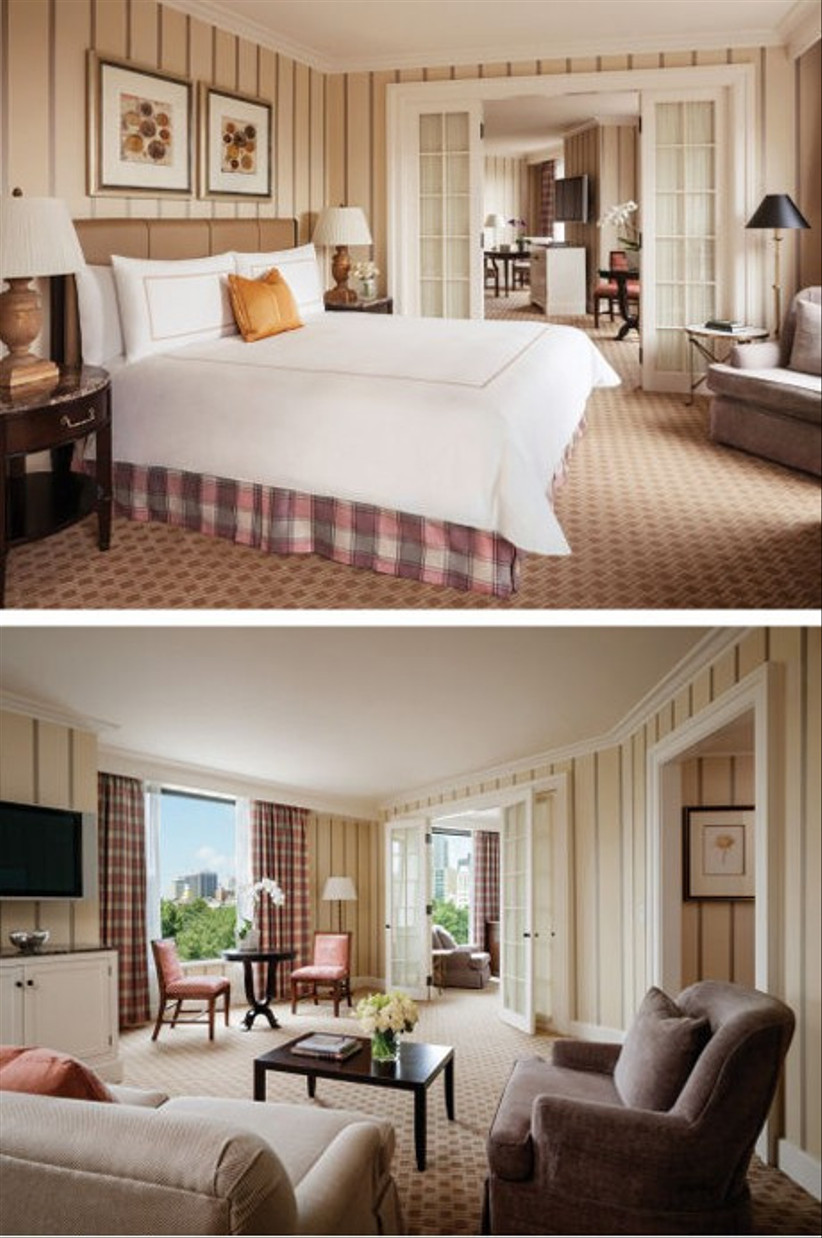 Belvedere Suite — Fairmont Chateau Lake Louise, Canada
The Belvedere Suite at Fairmont Chateau Lake Louise, Canada, is their most popular accommodation choice for weddings. The split-level suite provides breath-taking views of Lake Louise and the surrounding snow-capped mountains. If you love being outdoors and want a stunning natural backdrop at your wedding, this one is for you.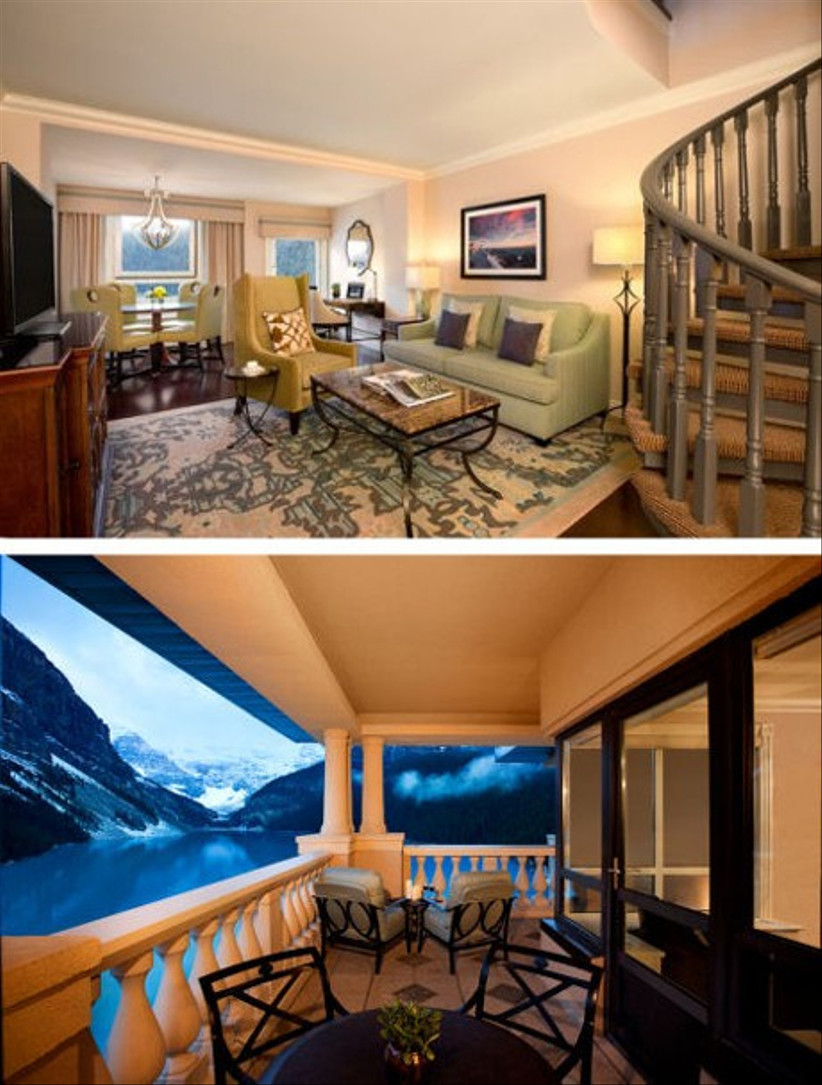 The Mauve Room — Castle Leslie, Ireland
The Mauve Room is also known as the Royal Suite, on account of all the royals who have bedded down there. If you're more into rock than royalty, the room has also been stayed in by Mick Jagger and Marianne Faithfull. The beautiful bedroom has been unchanged since Castle Leslie was first built in 1871, with the exception of the curtains!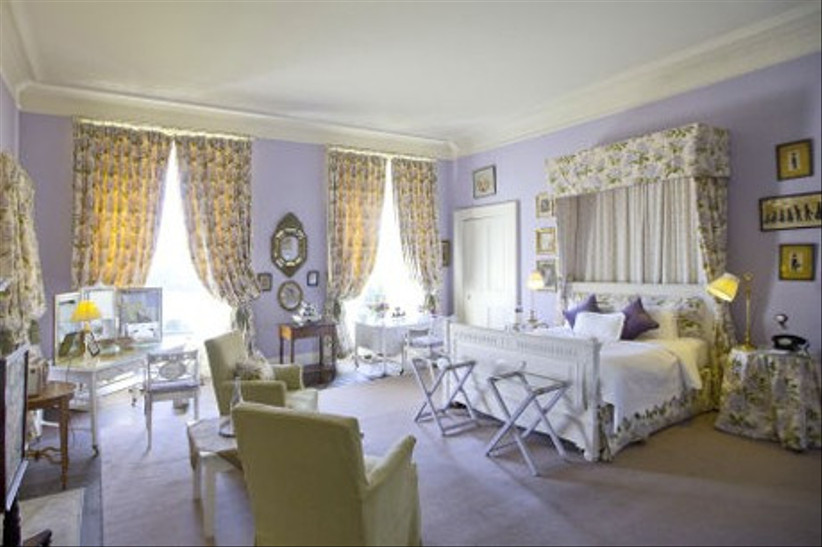 Riverview Terrace Suite — Ink48 New York, America
If you've always dreamed of a city wedding, the Riverview Terrace Suite at Ink48, a boutique Manhattan hotel, could be the bridal suite for your big day! The room boasts a luxurious king-sized bed and floor to ceiling windows with views of the Hudson River. If you want more space, the Heaven Over Hell Suite consists of more rooms, and can host weddings too.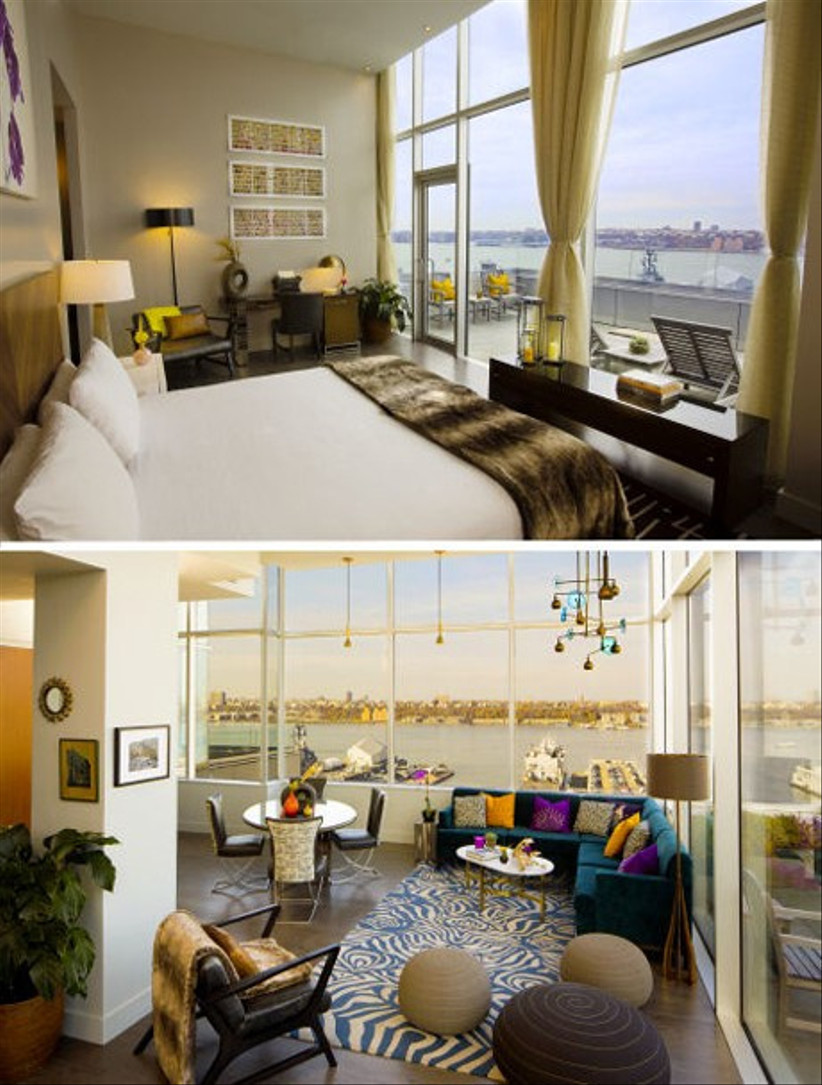 Image credit: Ink48, A Kimpton Hotel