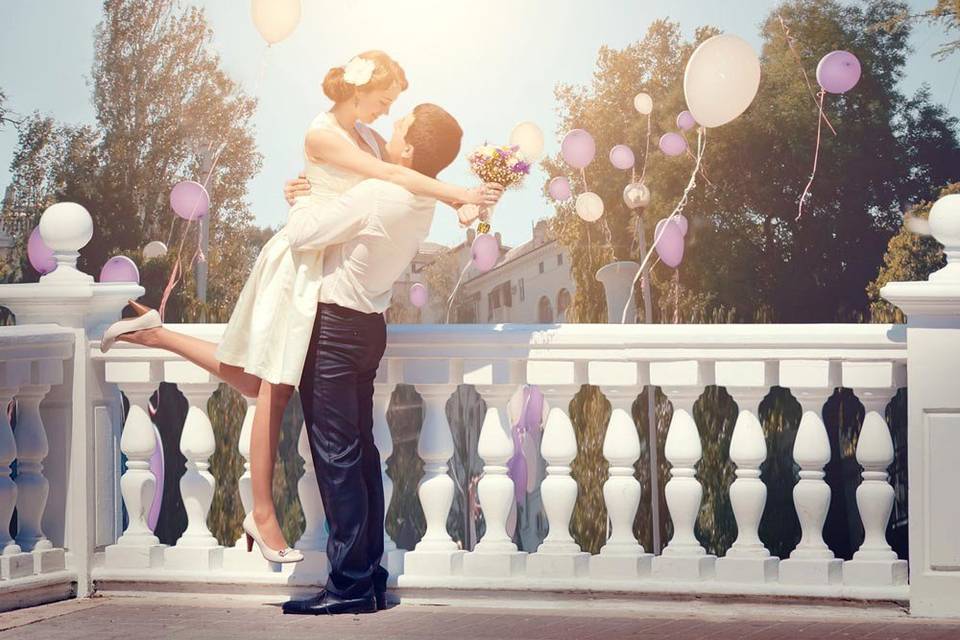 If you're planning your wedding right now, you might be thinking about your wedding music. Deciding which songs to include in your wedding can be quite difficult, so we've picked out some classic 2014 wedding songs. Whether they're sentimental and meaningful or fun and quirky, you're sure to find some musical inspiration for your wedding.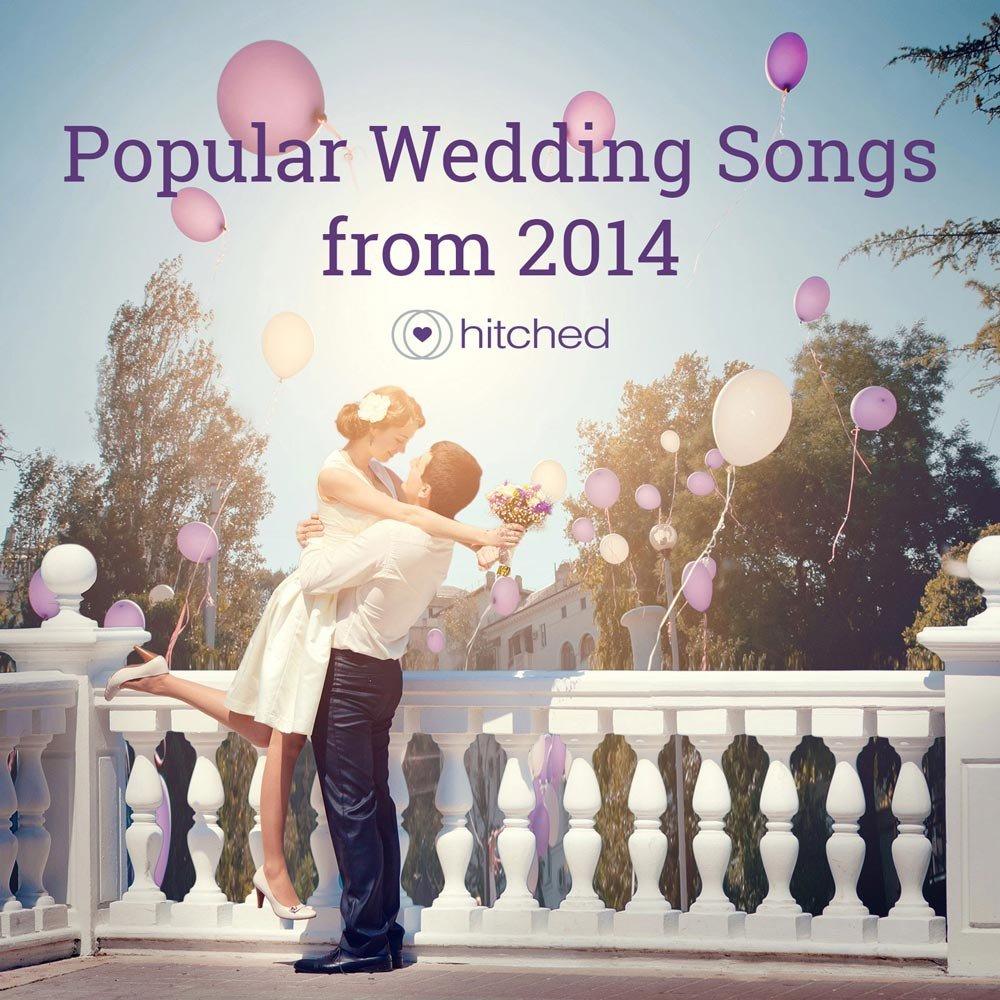 If you want a wider selection of music, check out our ultimate wedding song list, which goes all the way back to the 1950s!
Walking Down the Aisle
Walking down the aisle is exhilarating. You're all dressed up, it's likely your dad or the father figure in your life is by your side and you've just had an emotional journey to the ceremony together. You know when you walk through the doors all eyes will be on you and your life will change forever as you marry the love of your life!
You need significant music to match the importance of the occasion. Here are our favourite 2014 wedding songs to walk down the aisle to:
All of Me – John Legend
This song is iconic and perfectly sums up what it's like to be consumed by love: 'Because all of me, loves all of you'.
Thinking Out Loud – Ed Sheeran
Ed Sheeran is a master of ballads and this romantic song about loving someone well into old age is ideal for a wedding ceremony.
How Long Will I Love You – Ellie Goulding
This song about loving someone for all time is beautiful – just try to hold back the tears as it plays!
Stay With Me – Sam Smith
Asking someone to stay with you because they're all you need is the essence of marriage.
A Sky Full of Stars – Coldplay
If you think your loved one is as beautiful as a sky full of stars, use this song to spell it out.
Signing the Register
This is a serious moment for you and your partner – it all becomes official! But everyone will be on a high from the ceremony and will need to be entertained as you sign your names and pose for pictures with key members of the wedding party.
Pick a fun song to sign the register to – and why not hire a professional to perform it to keep your guests entertained?
Best Day of My Life – American Authors
Your wedding day should be the best day of your life so this upbeat song is the perfect fit!
Happy – Pharrell Williams
Getting married makes you pretty happy – so watch your guests dance in their seats as this plays.
Rather Be – Clean Bandit ft. Jess Glynne
Hopefully there's no place you'd rather be than signing the register with your other half!
How Long Will I Love You – Ellie Goulding
This is a slightly more down-tempo song and will sound beautiful if you ask someone to sing it live as you sign.
Ready for Your Love – Gorgon City ft. MNEK
This song is a great choice for party loving couples – it was an Ibiza classic in 2014!
Leaving the Ceremony
As you walk out as newlyweds, it will really hit you and you'll feel on top of the world! Make sure you pick something that reflects this invincible feeling.
Choose something meaningful to leave your wedding ceremony to – why not pick something upbeat and dance your way out of the reception?
Happy – Pharrell Williams
Is there a better song to exit your wedding ceremony as newlyweds to?
Best Day of My Life – American Authors
If you don't use this for signing the register, consider leaving the ceremony to it.
Crazy Stupid Love – Cheryl Fernandez-Versini
This offering from Cheryl features a really catchy saxophone solo – ideal for dancing out too!
Uptown Funk – Mark Ronson ft. Bruno Mars
Everyone loves this song so get your guests dancing as you walk out.
I Got U – Duke Dumont ft. Jax Jones
Again if you love your dance music, this is a great choice to leave your wedding ceremony to.
Cutting the Cake
Make a scene about cutting your wedding cake – it's a fun part of the wedding that you don't have to take too seriously. Make sure you choose a song to add to the moment.
I Will Never Let You Down – Rita Ora
In the evening people will start to think about partying so get them in the mood with this catchy pop tune.
All About That Bass – Meghan Trainor
A slightly tongue-in-cheek choice, especially if your wedding cake is particularly decadent!
My Love – Route 94 ft. Jess Glynne
This song is a mix of romantic and party appropriate – ideal for playing as your evening guests arrive.
Uptown Funk – Mark Ronson ft. Bruno Mars
This super popular song will get everyone ready to dance.
Crazy Stupid Love – Cheryl Cole
It's cheesy but in the best possible way!
First Dance
Perhaps the most important musical choice of the whole wedding! Decide whether you are going to have a live band play your song or a wedding DJ like Dream Disco. Everyone's eyes will be on you, your day guests and those that have joined you for the evening. Once you've picked your first dance song, make sure you learn how to dance to it!
Thinking Out Loud – Ed Sheeran
This romantic song was written for first dances!
How Long Will I Love You – Ellie Goulding
If you didn't use it in your ceremony, make the most of this romantic classic now!
All of Me – John Legend
You won't have a dry eye in the house if you choose to share your first dance to this song.
Magic – Coldplay
A super romantic offering from Coldplay – Magic is a beautiful song.
Real Love – Clean Bandit ft. Jess Glynne
If you're not about slow dancing, pick this fun tune from Clean Bandit ft. Jess Glynne!
If you want to broaden your horizons when picking your music and not just pick 2014 wedding songs, make sure you check out our wedding song list which spans from the 1950s right up to 2015!