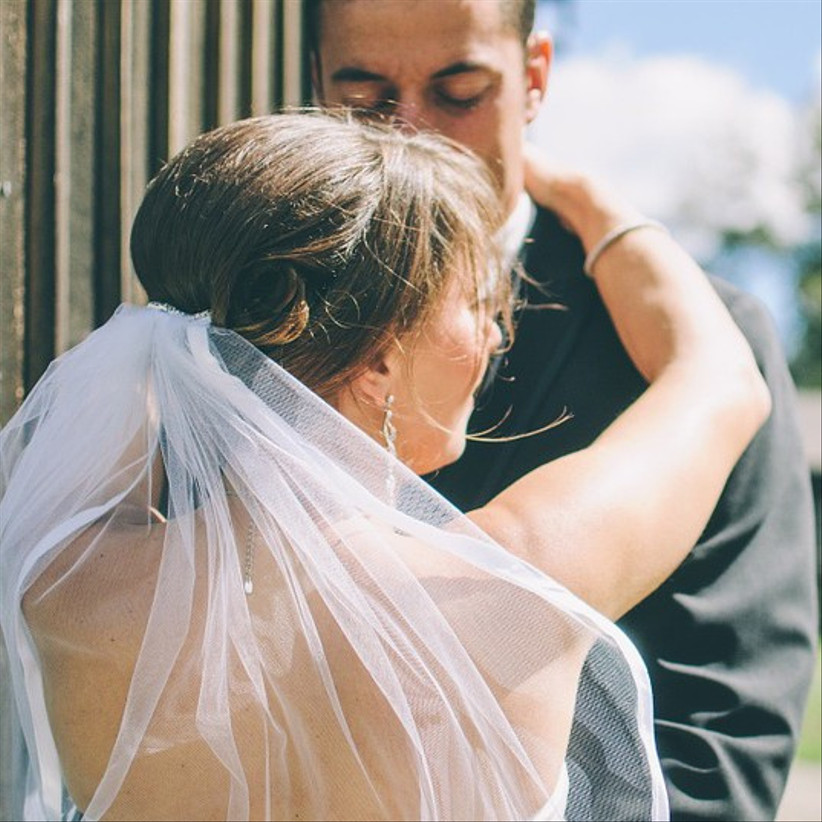 Choosing wedding songs for your big day can be tricky, there's just so much choice out there.
2017 has been such a great year for amazing music, so we wanted to give you a helping hand when it comes to choosing the right tune for you and your partner.
We've handpicked the best songs for your big day – from emotional first dance ballads to upbeat party music, we've thought of everything!
First Dance Songs
Choosing your first dance song is a really important decision – it's the song that almost defines you as a couple, and should be personal to you. Couples looking for a modern choice will love the selection that we've gathered from 2017!
READ MORE: The Most Popular First Dance Songs
Perfect – Ed Sheeran ft. Beyoncé
Ed Sheeran's release of ÷ dominated the charts in 2017, and 'Perfect' was by far one of the most beautiful and romantic songs on the entire album. Ed took the song to new heights this December by releasing a duet version with Beyoncé, a replica of the song that is guaranteed to be a popular choice for weddings in 2018.
Our favourite lyric: "We are still kids but we're so in love, fighting against all odds."
READ MORE: Celebrity First Dance Songs
Dusk Till Dawn – Zayn Malik ft. Sia
Zayn Malik has created nothing but smash hits since leaving One Direction, and this collaboration with the incredible Sia is no different!
Our favourite lyric: "But you'll never be alone, I'll be with you from dusk till dawn."
Passport Home – JP Cooper
This love song by JP Cooper is one of those real tear jerkers, full of romance and beautiful lyrics – if everyone in the room isn't in tears, we'll be surprised!
Our favourite lyric: "You're my passport home, my guiding light, my hand to hold."
READ MORE: Romantic Wedding Ceremony Songs
(No One Knows Me) Like the Piano – Sampha
Couples looking for a slow, romantic and meaningful song for their first dance will just adore this tune by the award-winning Sampha.
Our favourite lyric: "And you took hold of me and never, never, never let me go."
Malibu – Miley Cyrus
Miley Cyrus showed a more sensitive side with her song 'Malibu' and it's the perfect choice for couples who want their wedding day and first dance to represent a new chapter in their lives.
Our favourite lyric: "I wanna thank you with all of my heart, it's a brand new start, a dream come true, in Malibu."
Meant to Be – Bebe Rexha ft. Florida Georgia Line
This country-pop song is all about fate and things coming together eventually. This is something a lot of couples can relate to, making it a great choice for a first dance.
Our favourite lyric: "We got nothing but time, as long as you're right here next to me, everything's gonna be alright."
Wedding Reception Songs
Your wedding reception is where the real fun starts, so you need some seriously good tunes to make it work. 2017 has been a great year for party songs, and these picks guarantee to fill the dance floor the minute they start playing.
READ MORE: The Most Popular Wedding Party Songs
Despacito – Luis Fonsi, Daddy Yankee ft. Justin Bieber
If you weren't struggling to get this song out of your head all summer, where have you been? It's one of the best songs to come out of 2017 and is perfect for getting the party started.
Our favourite lyric: "You are, my sunrise on the darkest day."
Slide – Calvin Harris ft. Frank Ocean, Migos
This song has soul and is super easy to dance to but beware, the 'slide' motion may encourage a little dad dancing – but what's a wedding without dad dancing?!
Our favourite lyric: "Do you slide on all your nights like this? Do you try on all your nights like this?"
READ MORE: The Most Unusual First Dance Songs
ALMA – Chasing Highs
This song has such a cool beat, guaranteeing plenty of dancing. You'll have all the good vibes flowing when this tune's playing – trust us!
Our favourite lyric: "I was chasing highs, till I found you."
No Lie – Sean Paul ft. Dua Lipa
Is it even a party if someone doesn't request Sean Paul? (The answer's no by the way… )
Save your guests the trouble and play them No Lie by Sean Paul and Dua Lipa. The song has such an infectious beat and will really liven things up at your wedding reception.
Our favourite lyric: "Get the vibe, it's gonna be lit tonight."
READ MORE: The Most Popular Wedding Reception Songs
Look What You Made Me Do – Taylor Swift
We love this song for a wedding reception because as guests get tipsier, and their dancing gets progressively worse, they can start singing it to the bar staff.
Our favourite lyric: "Ooh, look what you made me do." (Sung directly to the person serving up tequila shots.)
To End the Night
The song you play at the end of your wedding is the one everyone will remember (well… most people) – so it HAS to be a good'n. These modern wedding songs are a great choice to end your wedding to.
READ MORE: The Most Popular 'Last Dance' Wedding Songs
Something Just Like This – The Chainsmokers & Coldplay
This song is perfect for bringing everyone together at the end of your wedding reception. It's catchy, upbeat and perfect for throwing your arms around one another and swaying along, in high spirits.
Our favourite lyric: "I want something just like this."
READ MORE: The Best Songs to End Your Wedding To
Symphony – Clean Bandit ft. Zara Larsson
This kind of song needs to be played once your guests have had enough to drink that they have the confidence to really belt out that high note – so last song of the night is the perfect spot!
Our favourite lyric: "And when you're gone I feel incomplete so if you want the truth, I just wanna be part of your symphony."
Came Here for Love – Sigala & Ella Eyre
The happy and party vibes in this song will mean ending your wedding on such a high note, and who doesn't want that?
Our favourite lyric: "I came here for love, for someone to hold me down."
READ MORE: The Most Magical Disney Wedding Songs
Believer – Imagine Dragons
We love the grit in this song. It's one you can really bellow out and sing along to, and that's a non-negotiable when it comes to choosing the song to end your wedding to!
Our favourite lyric: "By the grace of the fire and the flames, you're the face of the future, the blood in my veins, oh ooh."
READ MORE: The Best Rock Wedding Songs
Power – Little Mix ft. Stormzy
The dream-team that is Stormzy and Little Mix came together to deliver this powerful (pardon the pun) song which is perfect for bringing out the sassiness that lives inside all of us!
Our favourite lyric: "You can be a woman and a boss and wear the trousers at the same time."
If you want more musical inspiration, check out our edit on the best, modern wedding songs!