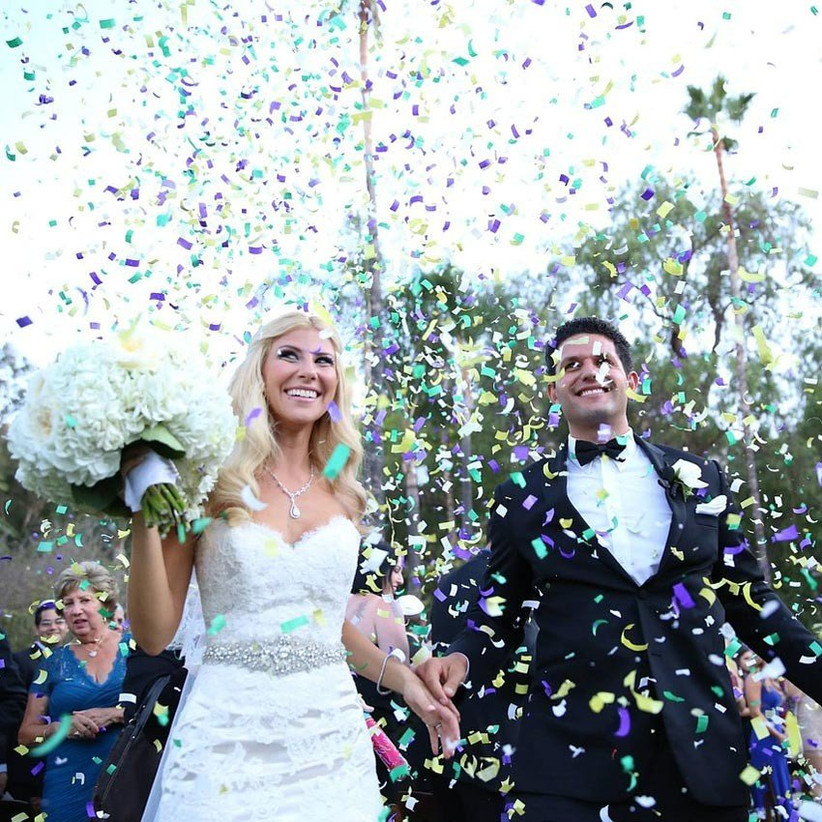 As 2016 draws to a close, we're looking back over the best songs for weddings that came out this year. If you got engaged in 2016, make sure you include at least one of these future classics on your big day.
Don't miss our ultimate wedding song playlist that spans several decades if you're looking for track ideas to keep your party going until the lights come up.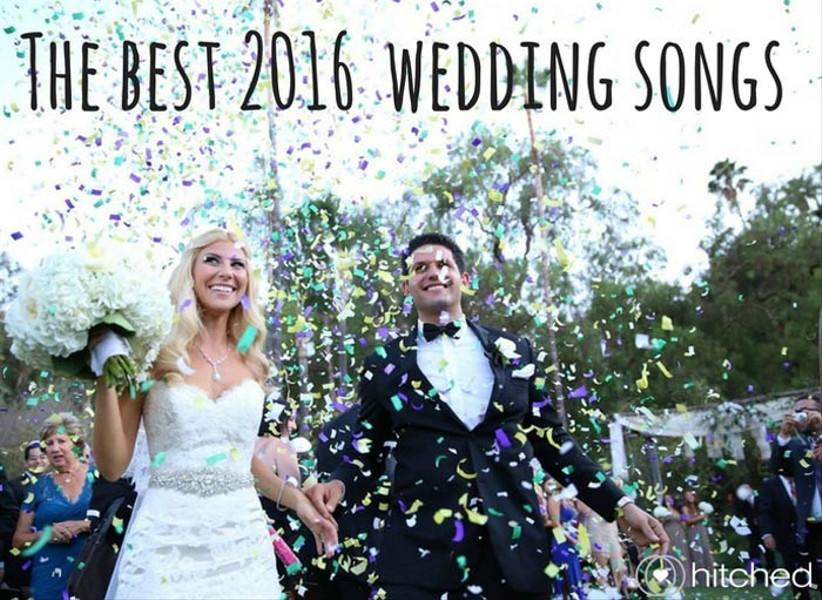 For First Dances
Whether you met in 2016, got engaged that year or just think it was a stellar year for music (which it totally was), pick a first dance song from 2016 as a way to honour it.
Say You Won't Let Go – James Arthur
We cannot stop singing this absolute smash hit from James Arthur – some of us might have even shed a tear or two over it at Hitched HQ. The lyrics are beautiful and it's the perfect first dance song. It's this year's 'Thinking Out Loud'.
Our favourite lyric: I'm so in love with you/And I hope you know/Darling your love is more than worth its weight in gold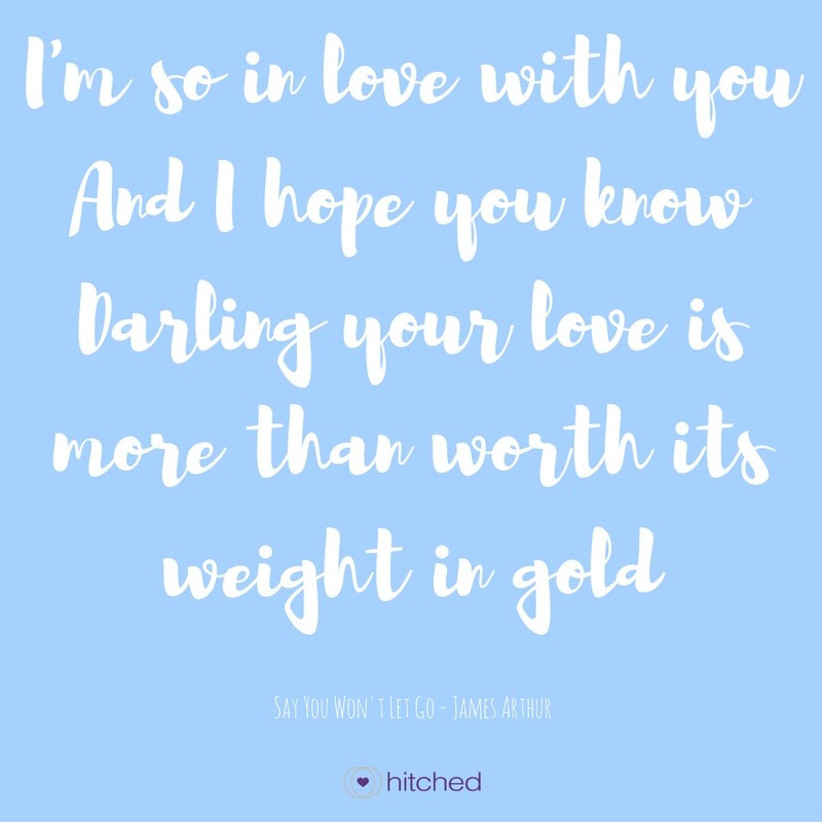 Can't Stop the Feeling – Justin Timberlake
If you want an upbeat first dance song, what about this catchy tune from Justin Timberlake? It's a great choice if you're not feeling so confident about your first dance as all your guests will be desperate to join you on the dance floor.
Our favourite lyric: Nothing I can see but you when you dance, dance, dance
Still Falling For You – Ellie Goulding
Ellie Goulding knows how to make a good unusual first dance song – it's not what you'd think of straight away but it makes perfect sense if you're looking for a song no one else will have had. She features in our edit of the best 2014 wedding songs too.
Our favourite lyric: No one can lift me, catch me the way that you do/I'm still falling for you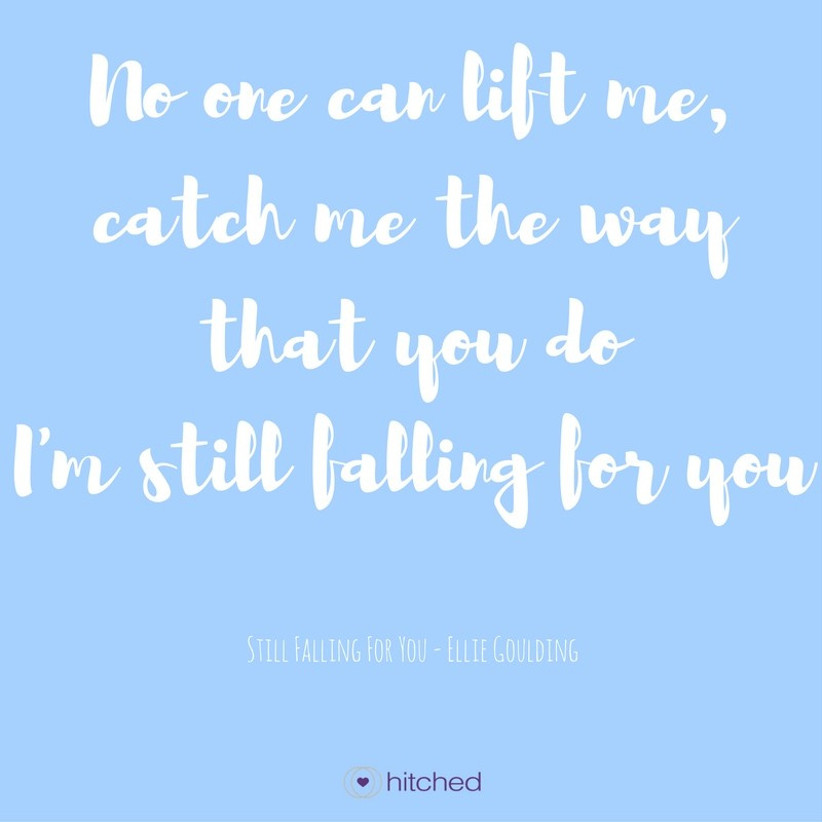 For the Party
2016 was an excellent year for party anthems. You'll be spoilt for choice when it comes to picking out floor fillers for your wedding band or DJ to play – we've narrowed it down to three absolute classics, but it was tough to do.
One Dance – Drake
All your guests will be rushing to the dance floor when they hear this Drake hit – it was number one in the UK for 15 consecutive weeks and was named by Billboard as the '2016 Song of Summer'. Even your grandparents will be busting a move to One Dance! Sadly he hasn't released a music video for it, but we're ever hopeful…
Let Me Love You – Justin Bieber
The Biebs never fails when it comes to churning out pop classics and all your guests, young and old alike will be thrilled to hear 'Let Me Love You' at your wedding party. It's actually surprisingly sentimental compared to some of Justin Bieber's recent works (as amazing as 'Sorry' is, it's not quite wedding music) making it even more perfect to party to.
This is What You Came For – Calvin Harris ft. Rihanna
You can always rely on Calvin Harris to create a party anthem, and when you add Rihanna to the mix it really takes off. Everyone will be dancing until they drop if you add this banger to your wedding party playlist.
To End the Night
You need to end the night on a high – these future classics are all the perfect choices if you're looking for an amazing song to end your wedding to. It'll be hard to pick 'the one', but here are our recommendations.
Closer – Chainsmokers ft. Halsey
This song will get into everyone's heads and have the dance floor full from start to finish. It's incredibly catchy and the sentimental about never getting older is the ideal way to end a night that will stay with you for all time. We think it's an end-of-the-night anthem in the making.
My Way – Calvin Harris
We all know the Frank Sinatra classic 'My Way' – it's often used to end nights, but give the end of your night a 2016 twist by going for Calvin Harris's 'My Way' – it's nothing like Frank's one, but we love it and it's perfect for party animals that need to end the night partying hard.
Is This Love – Bob Marley ft. LVNDSCAPE & Bolier
Everyone loves a bit of Bob Marley and this remake of his classic 'Is This Love' by LVNDSCAPE & Bolier will have all your tipsy guests dancing away – it's a really cheery tune that's perfect to end the night on. Everyone will be joining together to dance to this one.
If you're looking for even more wedding music ideas, don't miss our edit of the best wedding ceremony songs – turn up your speakers!