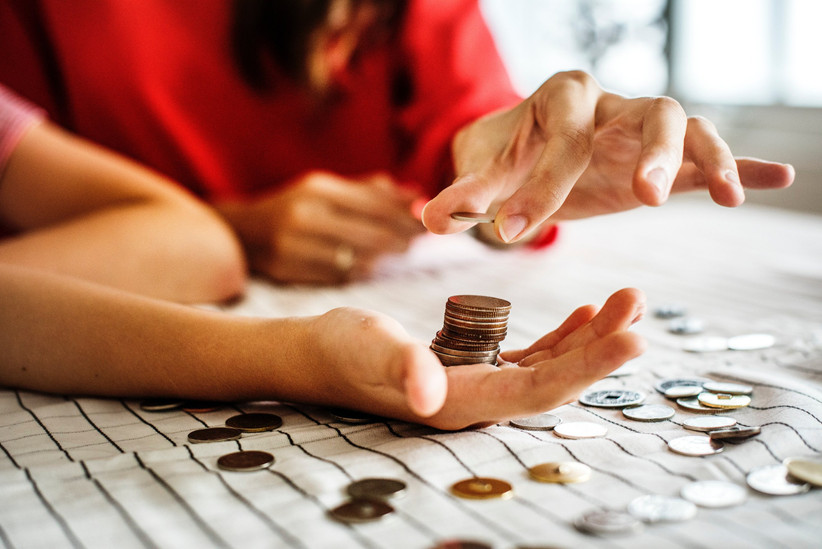 If you happen to be a Hollywood celebrity, chances are there'll be a host of magazines queuing up to pay for your wedding.
However, for most couples getting married in the UK today, a £32,000+ bill — the average cost of a wedding — could be enough to give you second thoughts.
Money can't buy you love, but it can certainly help along the way. Nevertheless, couples on a tight budget need not despair — your big day doesn't have to leave you in debt for the rest of your life. Here are some tips to cut costs on all elements of your wedding.
Guest List
Think carefully about how many people you want to invite. In the initial excitement of planning your wedding you're likely to come up with a list of hundreds of people, so it's a good idea to trim this list down, perhaps only inviting the closest family and friends so as not to offend anyone.
Invitations
Once you've decided who to invite, it's time to send out your invitations. Professional wedding invites can cost in the region of £90, but with a little bit of creativity you can make your own. Simply pop into a stationer's and pick up some plain cards, envelopes and gold and silver pens. Twenty-five invitations can be made for under £5. Or, check out the wedding stationery section on Hitched for amazing quality and value.
Dress
While the traditional flowing white wedding dress still remains popular, nowadays it can be just as fashionable to get married in a smart suit or dress which you can wear again on other occasions. Alternatively, if your heart is set on a fairytale gown, you can hire your dress instead of buying it, and ask the bridesmaids to pay for their own outfits. Dresses for children can be picked up from department stores for under £20.
Groom
Many suit hire companies run special offers, such as four suits for the price of three. Again, you can ask the best man and ushers to pay for their own suits.
Flowers
There's no need to go overboard with wedding flowers as a simple arrangement can often be just as effective. When it comes to bouquets it pays to shop around. Local florists usually offer special deals, whilst going for flowers which are in season also helps to cut the cost.
Photography
There's no need to hire a professional wedding photographer; just find a friend who's handy with a camera. The same applies if you want a wedding video, though it often helps if you hire the camcorder early and allow your cameraperson plenty of time to practice before the big day.
Hair & Make-Up
Everybody has a friend who should have been a hairdresser, and chances are they'll be delighted to be asked to help with your beauty, hair or make-up. Make-up counters in department stores often perform free makeovers, but make sure you have a trial run before the big day arrives.
Rings
Wedding rings can be one of the most expensive elements of a wedding, but by shopping around you can pick up some bargains, with simple gold bands costing under £50 for a pair. Instead of splashing out on a new engagement ring, why not propose with a family heirloom, which can be adjusted very cheaply.
Transport
Getting to the church on time doesn't have to cost the Earth. Relatives and friends might be able to provide a flash car for the day.
Reception
Town or village halls and church halls can be hired out very cheaply, though you'll have to check whether you need a separate licence to serve alcohol. Many local pubs offer a room for free hire. Sometimes you can hire a DJ from these pubs, but for an even cheaper form of entertainment you could also consider karaoke.
Food
Do your own catering rather than hiring a professional company. Prepare a self-service finger buffet instead of a four-course meal, and ask at the local catering college to see if they can provide waiters.
Wedding Cake
If you're great in the kitchen then why not consider baking your very own wedding cake. Brides are getting more and more creative these days and there are plenty of images to inspire you in the wedding cake gallery on Hitched.
Wine
Buying wine wholesale can save you a lot of money. Have a look in stores such as Bottoms Up, which often offer "sale or return" deals.
Honeymoon
The cheapest way is to cut out the honeymoon all together, or go for a weekend break or a mini-moon in the UK or Europe.
Insurance
Once you've worked out how much money you're going to spend, it's a good idea to take out wedding insurance to prevent anything from spoiling your big day. For as little as £47 you can have the whole day covered.
Of course, you can always include items such as a weekend break on your wedding gift list. And make sure to set aside a small amount of money to cover 'unforeseen' expenses. That way, the happiest day of your life doesn't have to be the most expensive.