The Average Wedding Costs £17,300 - Here's How to Break Down That Budget
The UK's average wedding spend is just over £17,000 - but what does that actually get you in terms of budget breakdown? Find out here!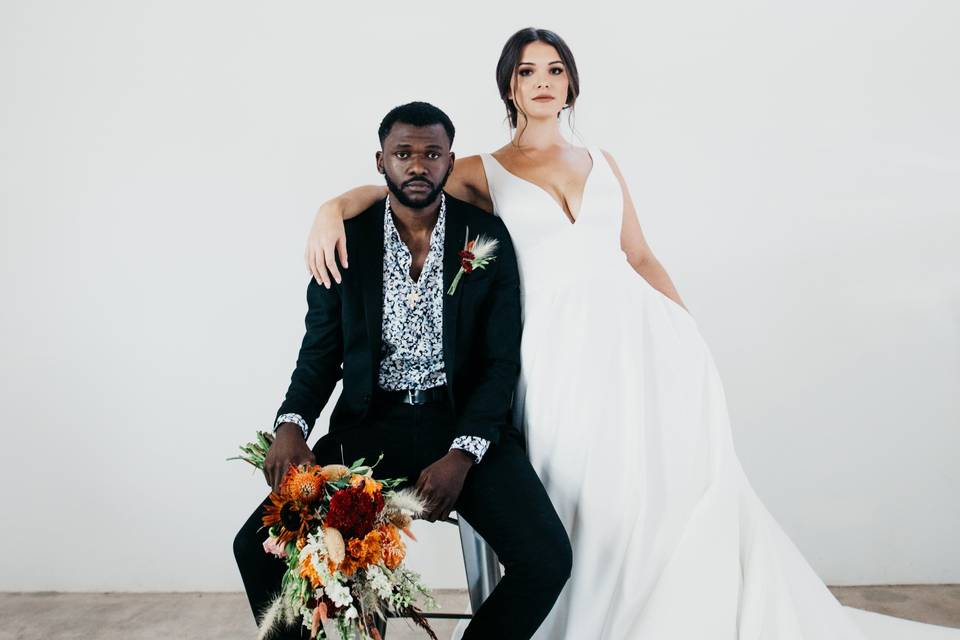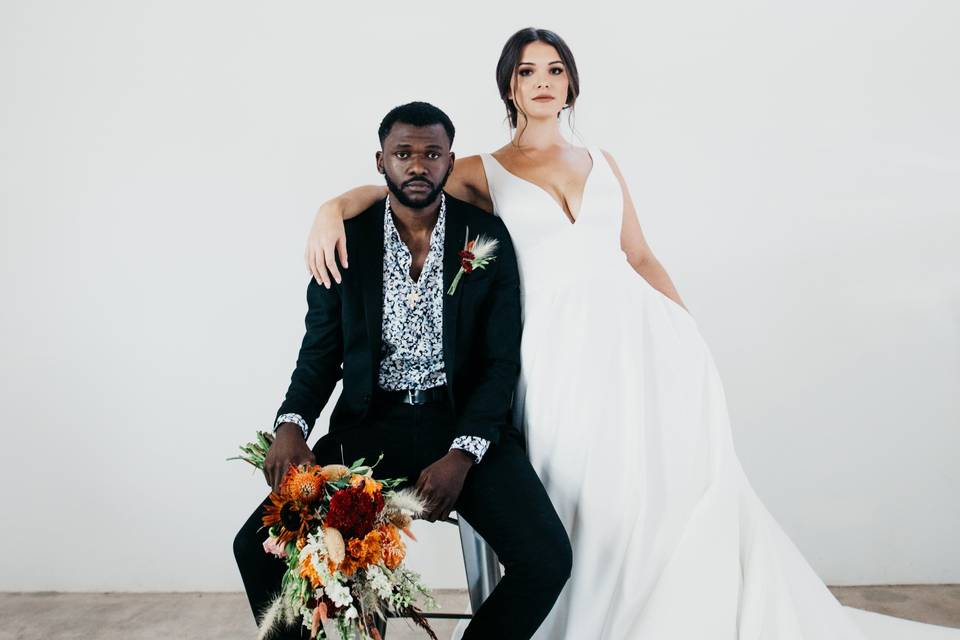 Have you ever wondered what a wedding budget for the UK's average wedding cost would look like? The average spend on weddings in the UK is £17,300, though there's nothing average about your special day. Our guide on how to plan a wedding budget for £17,300 outlines what the average UK wedding spend gets you these days and how you can break that budget down.
As the UK's leading wedding planning destination, we have all the answers to your pressing budget questions including a full breakdown of how to divvy up the UK's average wedding spend.
Though our budget breakdown gives you a pretty good idea of how to allocate costs and what you can afford to spend with a £17,300 budget, we know all too well that weddings are never a one-size-fits-all situation.
Every couple will have certain aspects of their wedding planning which they want to prioritise over others. Couples who are obsessed with live music and aren't fussed on florals may decide to take money out of their wedding floristry budget and add it to their wedding music and DJ spend - it's entirely up to you.
How to Plan a £17,300 Wedding Budget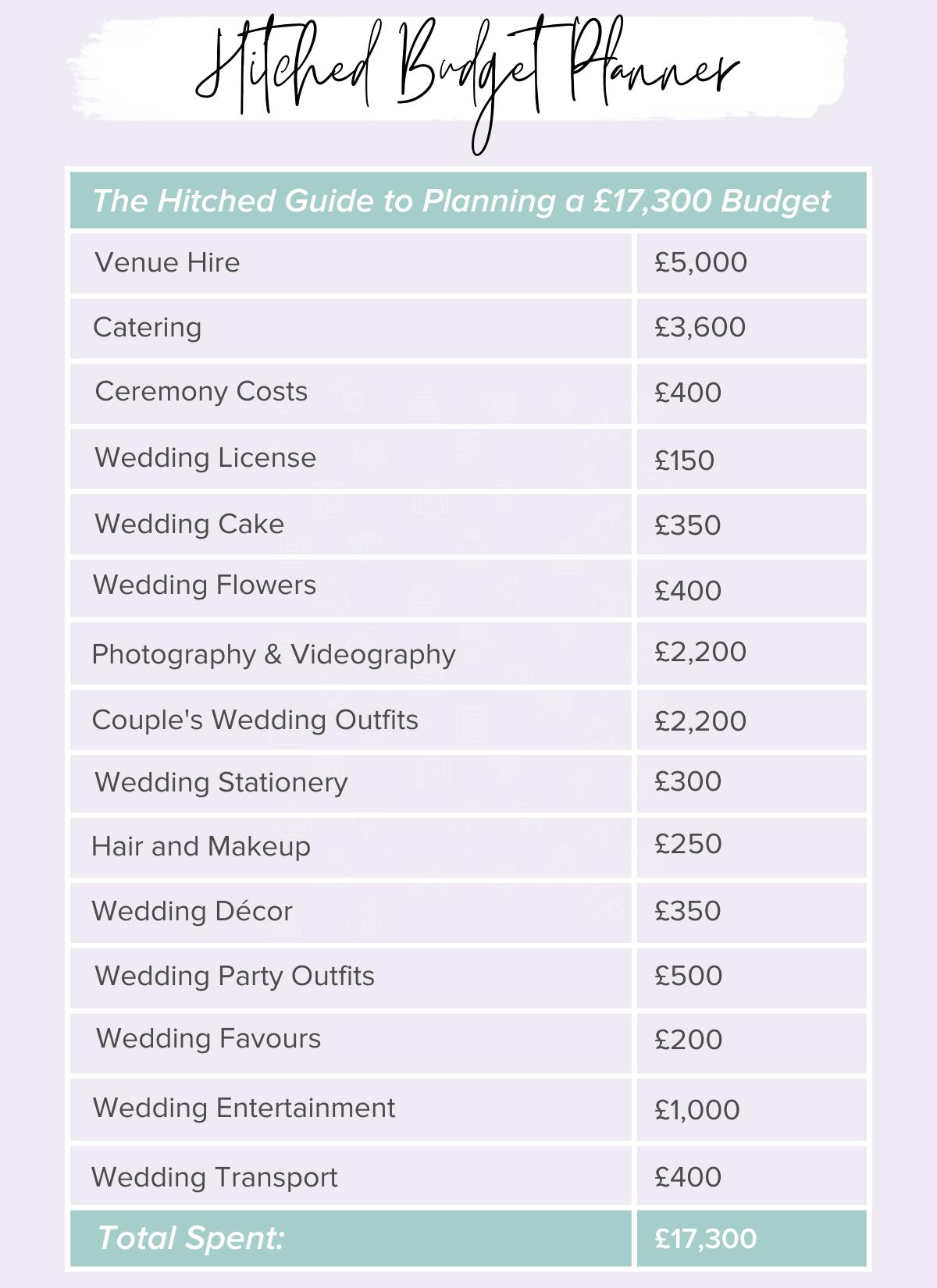 What our budget breakdown does do is give you and your partner a clear idea of how a £17,300 budget can be broken down into different wedding planning supplier areas and gives you a rough plan to work from. It also gives couples a realistic idea of what to expect in terms of costs per section. As expected, some areas of wedding planning naturally cost much more than others.
Planning a wedding budget will completely depend on your household income, who is contributing to the wedding and the size and style of your celebration and our guide to planning a wedding budget for £17,300 will give you a great idea of a 'typical' wedding spend and how it is generally divided up.
Wedding Venue Hire - £5,000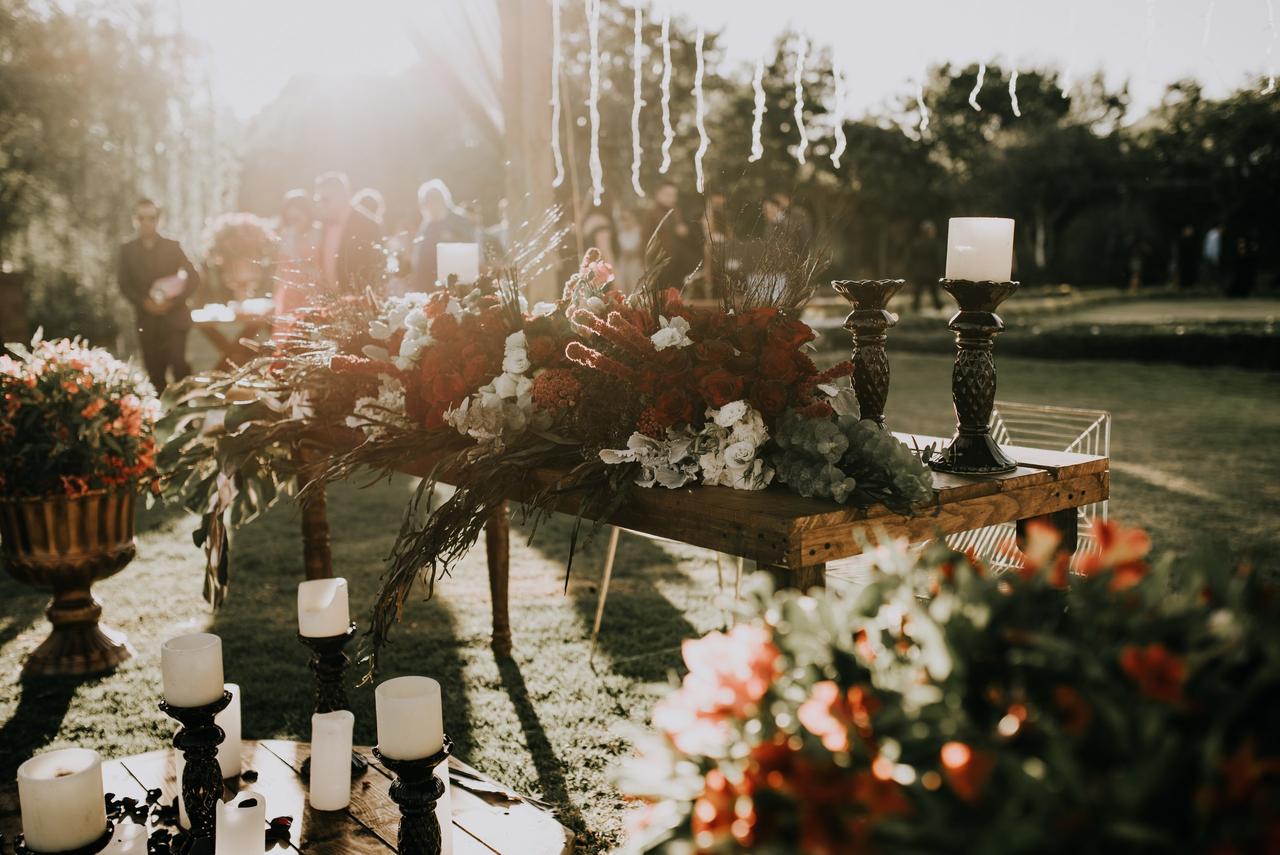 As with any wedding budget, your wedding venue will be one of your biggest wedding expenses - if not the biggest! Having £5,000 for your wedding venue hire is a pretty healthy budget and will be able to get you an exclusive hire wedding venue in some areas across the UK. There are also a number of wedding venue packages that offer great deals for around £5,000.
Though £5,000 is a lot of money, there are venues out there that charge a lot more so if you're after a luxurious wedding venue you may want to consider a wedding outside of wedding season or on a weekday as doing that can slash your venue hire cost by more than half.
Wedding Catering - £3,600
Along with your wedding venue, your catering costs will take up a large chunk of your wedding budget and, if you're a foodie couple looking for a foodie wedding venue, you may even want to increase that spend.
Unlike your wedding venue hire, the amount you spend on your wedding catering will be impacted by the number of guests you have. For a wedding of 100 people, you can afford to spend £36 per head on food which could be tight - however with just 50 guests, this budget allows a per-head spend of £72 - a much healthier catering allowance.
Ceremony Costs - £400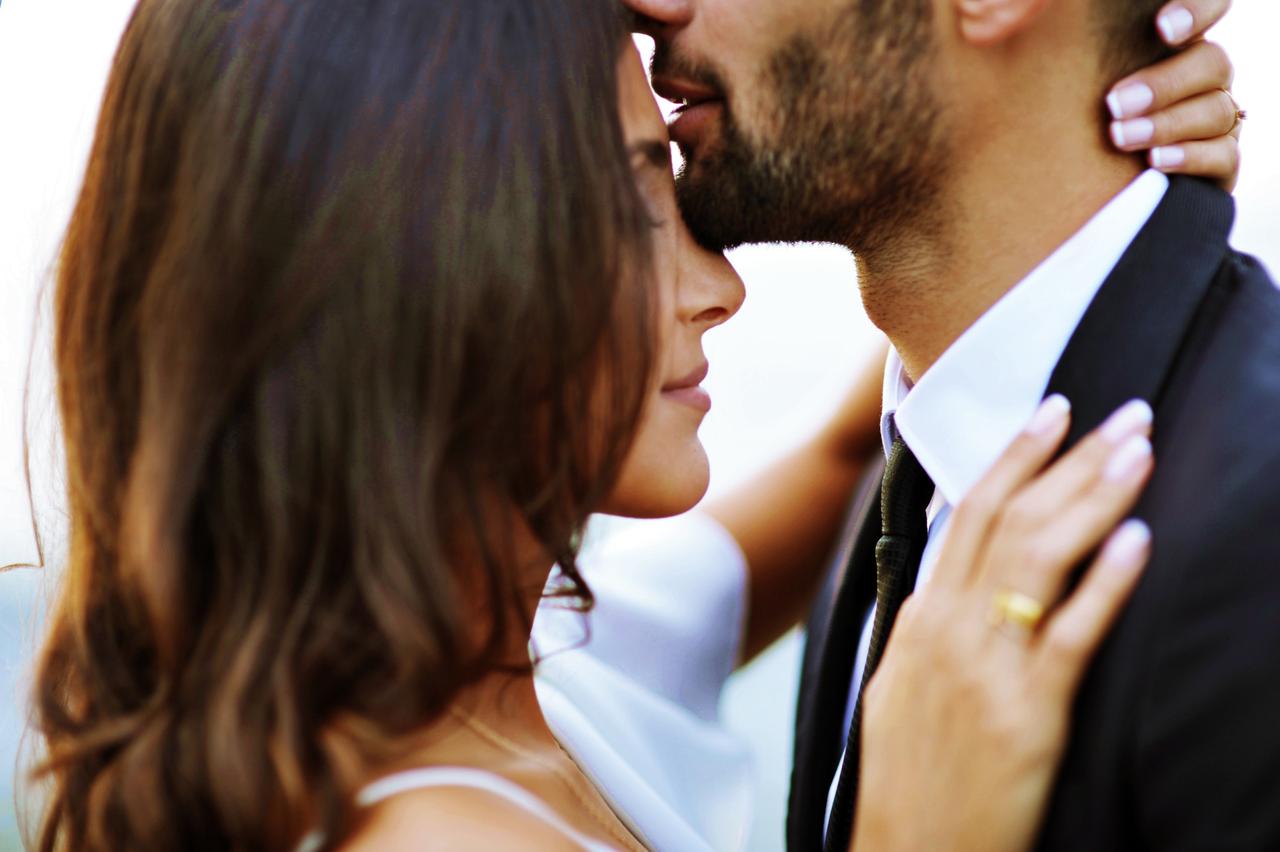 No matter if you're planning a wedding for £3,000 or £30,000, you will need to allow between £400 and £500 for ceremony costs. This cost covers your registrar and can also include the cost of your wedding license in some instances if your wedding ceremony is legally binding.
If your wedding venue isn't licensed for legal marriages and you decide to have a blessing or non-legal ceremony on the day, you will need to pay for a wedding license at a later date or before your blessing which is an additional charge, and you might need to pay for a wedding celebrant to conduct your on-the-day ceremony.
Wedding License - £150
As mentioned above, you'll need to pay for a wedding license in order for your wedding to be legally binding. If you aren't able to, or don't wish to incorporate this into your wedding day, you will have to have a legal ceremony at another time.
This generally costs around £150 for the legal paperwork - costs can vary so it's better to over allow for this, and bear in mind that copies of your marriage certificate will also cost you money. They're typically £11 per copy.
Wedding Cake - £350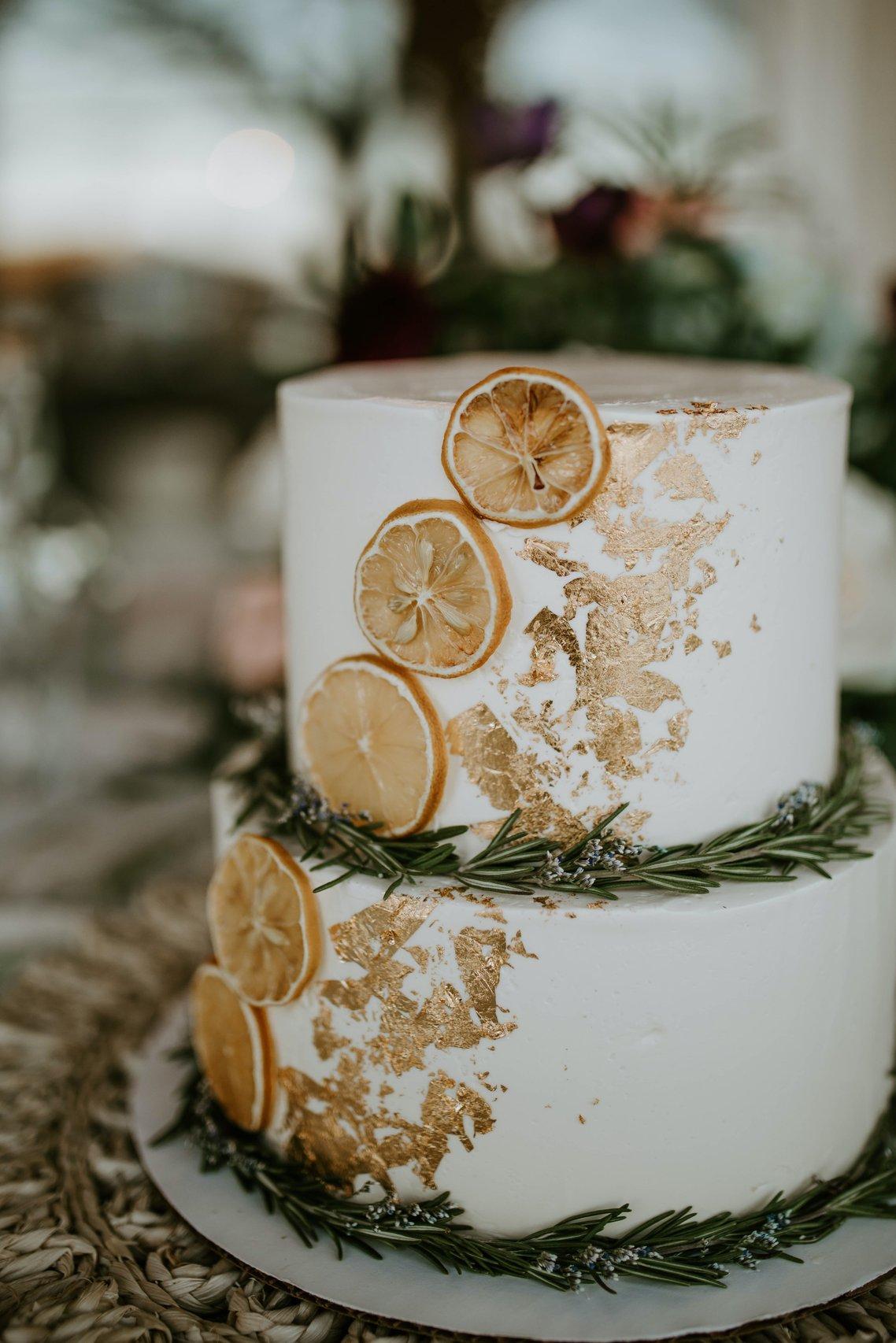 £350 is no small amount, but in the world of wedding cakes, it won't guarantee you a five-tier fondant design dripping with intricate sugar work. It will however allow you two to three tiers and a more simplistic design. Buttercream wedding cakes or semi-naked wedding cakes tend to be more cost effective than fondant and sugar-decorated designs as they require less finishing than an elaborated decorated, multi-tiered wedding cake.
Browse wedding cake suppliers here.
Wedding Flowers - £400
A budget of around £400 for wedding flowers should be able to get you simple bouquets for you, your wedding party and some buttonholes for the ushers and groomsmen. You can browse wedding florists here.
It's also worth asking your wedding florist which flowers and blooms are in season at the time of your wedding as they will often be more cost effective than those that need to be imported or specially sourced.
If you are hoping to spend money on decorative flowers such as table centrepieces, wedding arches and floral staircase decorations, you would need a budget of four figures or more.
READ MORE: How Much Do Wedding Flowers Cost?
Wedding Photography and Videography - £2,200
A budget of £2,200 will get you a really good wedding photography package or a really strong wedding videography package. To get both, you'd be looking at costs closer to £3,000 but it's worth speaking to your wedding photographer and videographer to ask what packages they do. Often, if you hire one company to produce both, there is a deal to be had.
Videography costs will depend on the length of the wedding (how much of the day you want covered) and also the length of the video you want produced at the end. In terms of photography, the prices will differ depending on how many images you want edited at the end and how much of the day you want professionally photographed.
Couple's Wedding Outfits - £2,200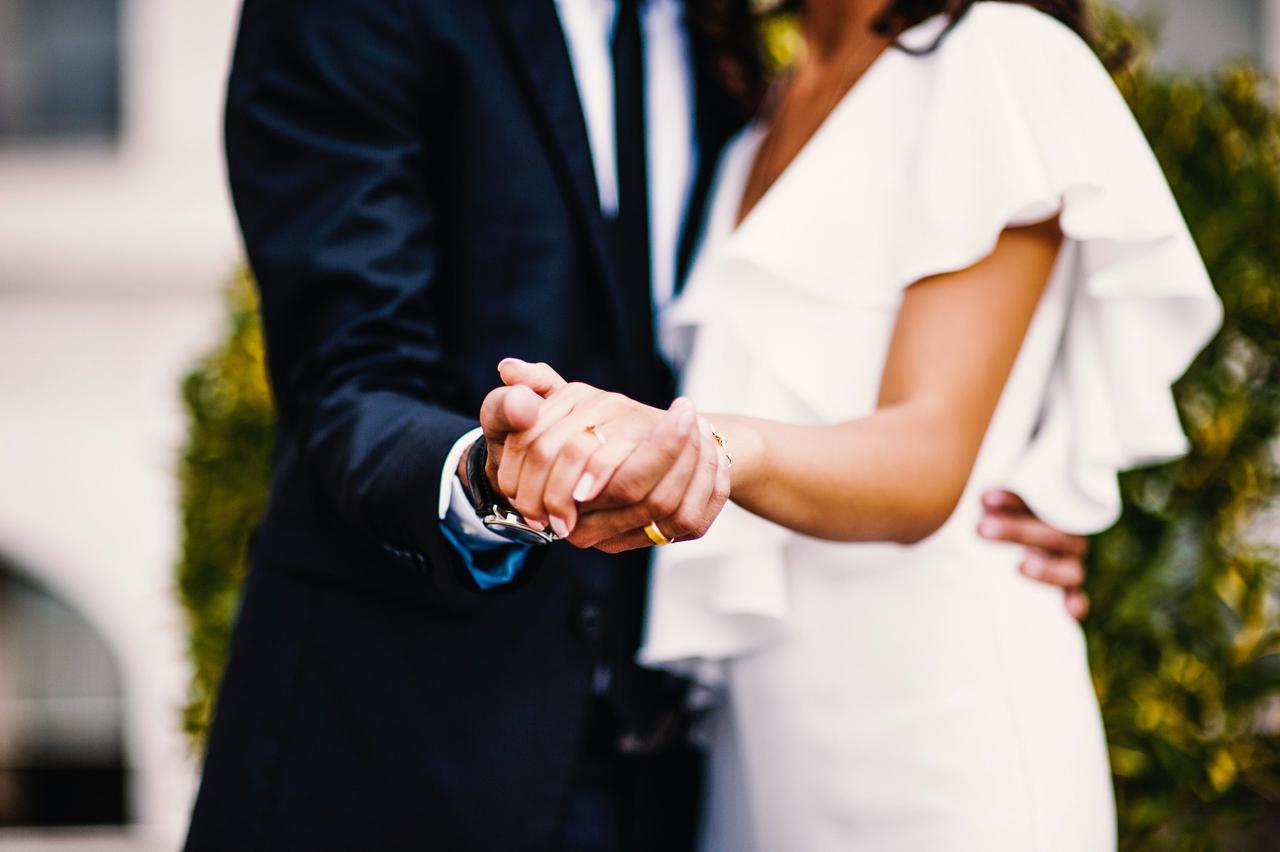 With so many high street wedding dresses and budget-friendly wedding suits, you won't struggle to find some amazing wedding outfits for around £2,200 between you. Though this is a very healthy budget, it's also worth noting that this does include wedding shoes, veils, accessories and jewellery too (if you're into that kind of thing).
Wedding dresses tend to be more expensive than wedding suits generally, but this isn't always the case. Although it is worth bearing in mind that if you and your partner are buying two wedding dresses and accessories to match, you may need to increase your spend.
READ MORE: How to Buy a Wedding Dress Online
Wedding Stationery - £300
Wedding stationery involves a number of different aspects including RSVP cards, wedding invitations, save the date cards, thank you cards, table plans and order of services.
You don't have to have all of these things for your wedding - each to their own and all that - but if you want to go the whole hog with your wedding stationery you'll have to plan your finances carefully.
For £300 you should be able to snag yourself some personalised wedding invitations or even some illustrated wedding stationery with a bespoke design of your wedding venue.
Hair and Makeup - £250
Wedding hair and makeup can be booked for £250 but it's worth checking with your wedding beauty supplier to ask if that includes any makeup for anyone in your wedding party and if it includes a trial. Some wedding beauty suppliers offer only hair or only makeup - finding one who does both could save you on costs but it could also take longer to get you ready.
READ MORE: 20 Questions You Need to Ask Your Makeup Artist
Wedding Décor - £350
The amount you spend on wedding décor will completely depend on the style of your wedding venue and how much work is needed to make it your dream spot.
If you're hiring a blank canvas warehouse wedding venue you'll likely want to buy lots of little bits of wedding décor to make it your own, whereas castle wedding venues and big stately home venues tend to have more character that requires less of those finishing touches.
Though £350 may not seem like a lot, we have a whole host of wedding decorations under £20 that'll completely transform your wedding venue. You can also re-sell your decorations after the big day and take back some of the costs.
Wedding Party Outfits - £500
A wedding budget of £17,300 gives you a decent amount of money to put towards your wedding party outfits such as bridesmaid dresses and usher suits.
If you're going for fancier designs, you may opt to contribute some money towards the outfits instead of paying for them in full, however the high street has so many amazing and cheap bridesmaid dresses and wedding suits that look totally designer. There are also a number of retailers that have incredible online bridesmaid dresses too!
Wedding Favours - £200
Wedding favours are such a sweet way to leave your wedding guests with something to remember your day by and £200 gives you a pretty good amount to spend on them. We do have wedding favours under £1 - so there are a lot of cheaper options out there - but if you have a smaller wedding party you can afford to get something more expensive and meaningful.
Wedding Entertainment - £1,000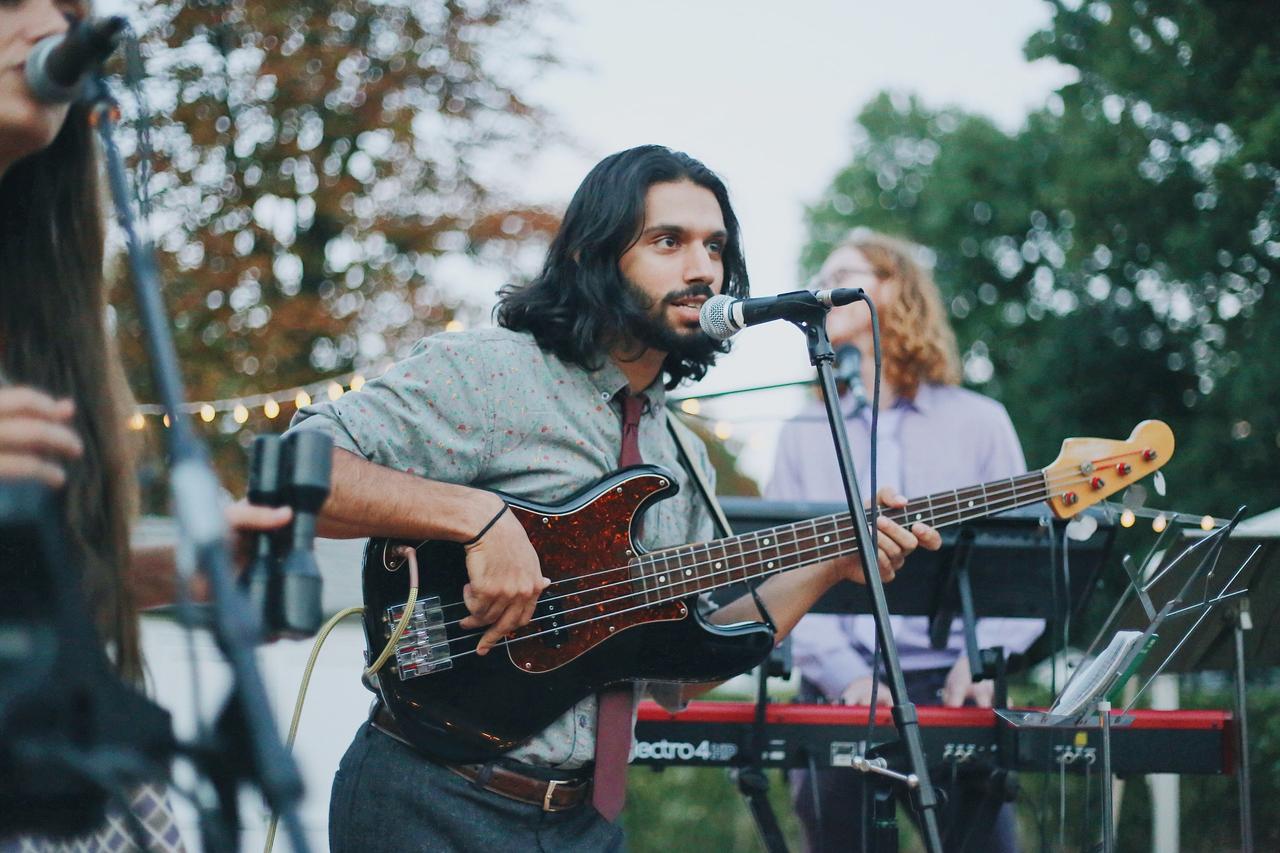 Wedding entertainment comes in many forms and will mean different things to different couples. You can spend £1,000 on a number of different wedding entertainers and entertainment resources like a magician or dancer or you can spend the whole budget on one big act such as a band, DJ or musician.
Wedding Transport - £400
£400 will definitely be able to guarantee you a nice ride to your wedding venue. The more rare or unique the transport, the more expensive it will be but you can negotiate timings to save money.
For example, if you have a long journey to the venue, you can arrange for the wedding transportation company to pick you up closer to your wedding - a shorter journey and hire time means less costs for you. If you find something more reasonable, you may even be able to hire wedding transport for both you and your partner!
Now you have your wedding budget plan sorted, it's time to get booking! There are some really important questions you need to ask your wedding venue before you lock them in.