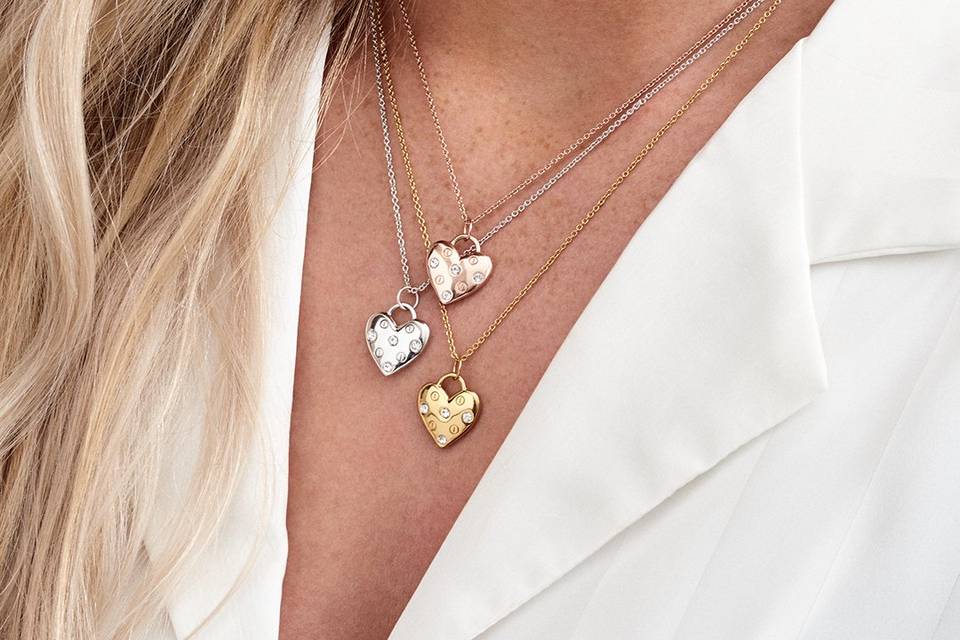 Whether you're planning an epic bridesmaid proposal and need a gift to help you do the job or you're shopping for something to thank your girls with after the wedding, it can be tricky to nail down that perfect present.
Let the new collection from Olivia Burton at H. Samuel take your shopping stresses away. With a range of stunning silver, rose gold and gold-plated jewellery as well as a collection of stylish watches, you'll find just the thing for every member of your bride tribe. With stunning jewellery featuring romantic designs, we think there's a piece for your bridal ensemble in the collection too.
To help you pin down the best picks, we've rounded up seven of our faves from the Olivia Burton collection. Happy shopping!
1. Big Dial Silver Metal-Plated Mesh Watch – £99
This simple design still makes a big impact thanks to the stylish mesh silver strap and rose gold-plated dial details. We reckon this is the perfect pick for your maid of honour or bridesmaid.
2. Classic Ladies' Grey Leather Strap Watch – £89
With a slim, leather strap and a stunning mother of pearl dial, this watch will quickly become an everyday staple for that special someone in your bride tribe. We love the sparkling screw marker detail and warm rose gold plating!
3. Yellow Gold Tone Classic Heart Pendant – £60
This sweet pendant is the latest addition to the Olivia Burton Classics collection. The cute yellow gold-plated heart is encrusted with sparkling crystals and makes for the perfect gift for a bridesmaid or even as a treat for yourself to wear on the big day and beyond!
4. Heart Gold Tone Bracelet – £50
If you adore the pendant and fancy accessorising with matching items, we recommend the stunning gold-plated heart bracelet. The dainty chain makes it wearable for every day while the glittering heart charm will add a touch of glamour to your look.
5. Glitter Bee Silver Vintage Twist Bracelet – £55
We can't think of a better to way to ask the question: Will you BEE my bridesmaid? This adorable vintage twist bracelet would look sweet on the wrists of your 'maids on the big day and serve as a lasting reminder of your special day.
6. Glitter Bee Silver Huggie Hoop Earrings – £55
Team the glittering bracelet with some BEE-autiful earrings to match! These delicate huggie hoop earrings feature sparkling crystals and tiny bee embellishments that will add subtle sparkle to both wedding day and everyday looks.
7. Bejewelled Interlink Silver Bracelet – £50
While any bridesmaid would adore this silver-plated bracelet, we'd totally buy it for ourselves and wear it on the big day if we were you! With two interlinked circles, one encrusted with sparkling crystals, we think it perfectly symbolises the joining of two people in marriage.
In need of some more inspiration? Check out the full collection here or book an in-person or virtual appointment and let a H. Samuel trend specialist help you find the perfect aisle ready style for you and your bridal party.