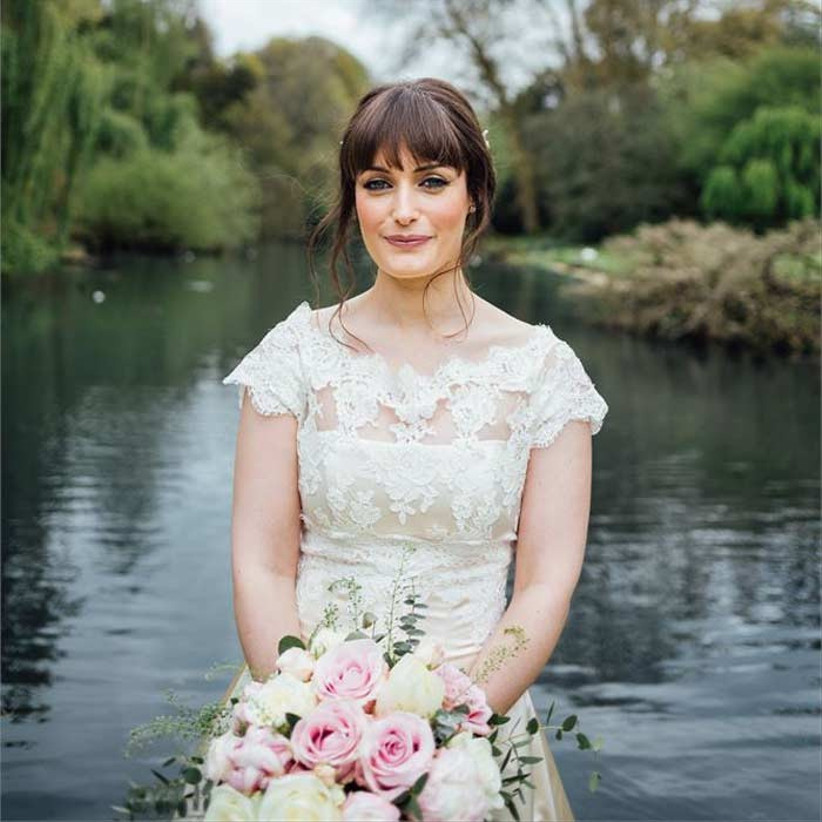 If you're getting married in the spring and have already found your dream dress, then the next logical step is to think about which wedding hairstyle you want. Whether you opt for tumbling waves or a fabulous flower crown, anything goes during this beautiful season. Here are some of our favourite spring wedding hairstyles to inspire you.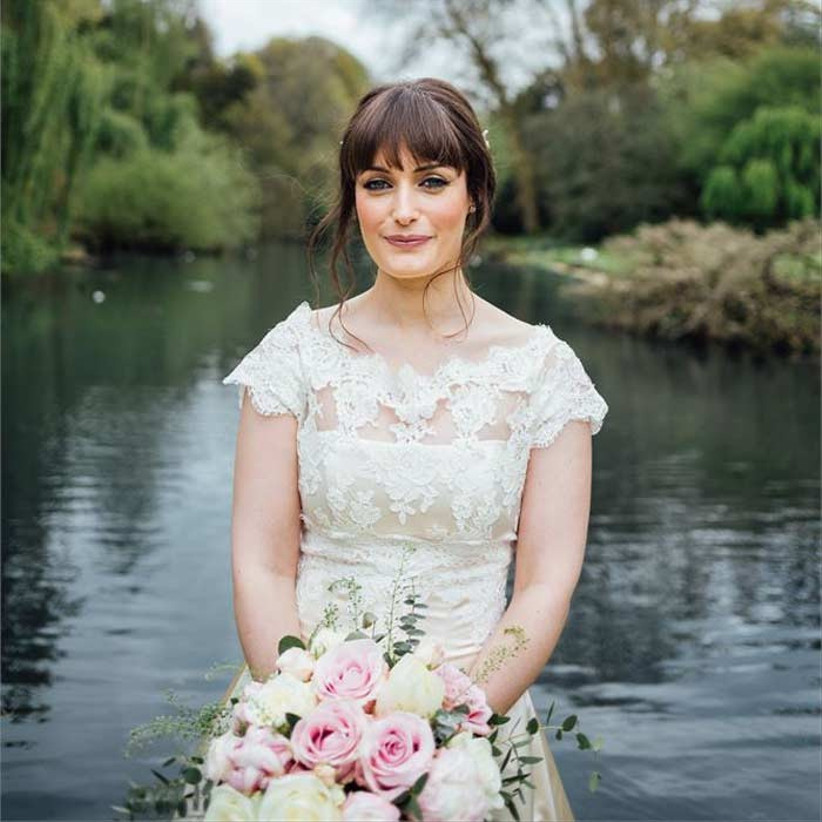 Image: Charlotte Bryer-Ash Photography Hair & MUA: Katy Djokic
Smooth and Straight
The great thing about spring weather is that it's neither too hot or cold, which means more freedom with choosing your wedding hairstyle – especially good news if you're having an outdoor wedding ceremony.
A straight hairstyle would look great at a wedding between the months of March and May as there's less chance of frizz.
We adore this beautiful bride's sleek look, photographed by Jennifer Sinclair Photography. The addition of a sparkly sliver tiara stops this from looking like an 'everyday' style.
Tip: Make sure your hair is at its glossiest in time for the wedding and that any split ends have been trimmed.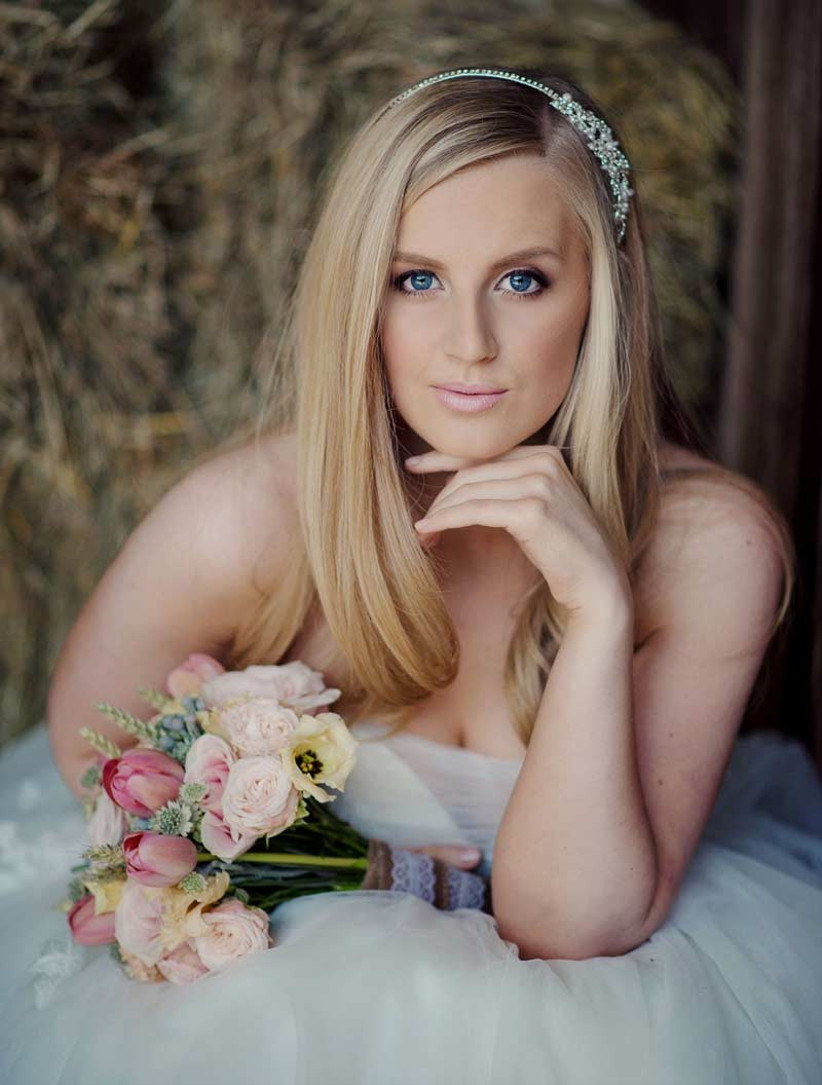 Image credits: Jennifer Sinclair Photography; Sass & Grace Bridal Boutique; Claire Hayes Makeup
Adorned With Flowers
Spring is the time of year when nature blossoms and the colours are simply stunning – thanks to the awakened flowers. If you're making the most of this by incorporating seasonal wedding flowers into your décor, you could extend this to your bridal look too.
Spring wedding hairstyles look absolutely stunning when crowned with flowers as it's an instant way to transform your look, particularly if you're wearing a simple wedding dress. Whether you opt for a full-on flower crown or a super sweet garland, every spring bride can rock flowers in her hair.
Tip: Why not match your flowery hairstyle to your spring wedding bouquet? Roses, peonies and daisies would be perfect for this co-ordinating look.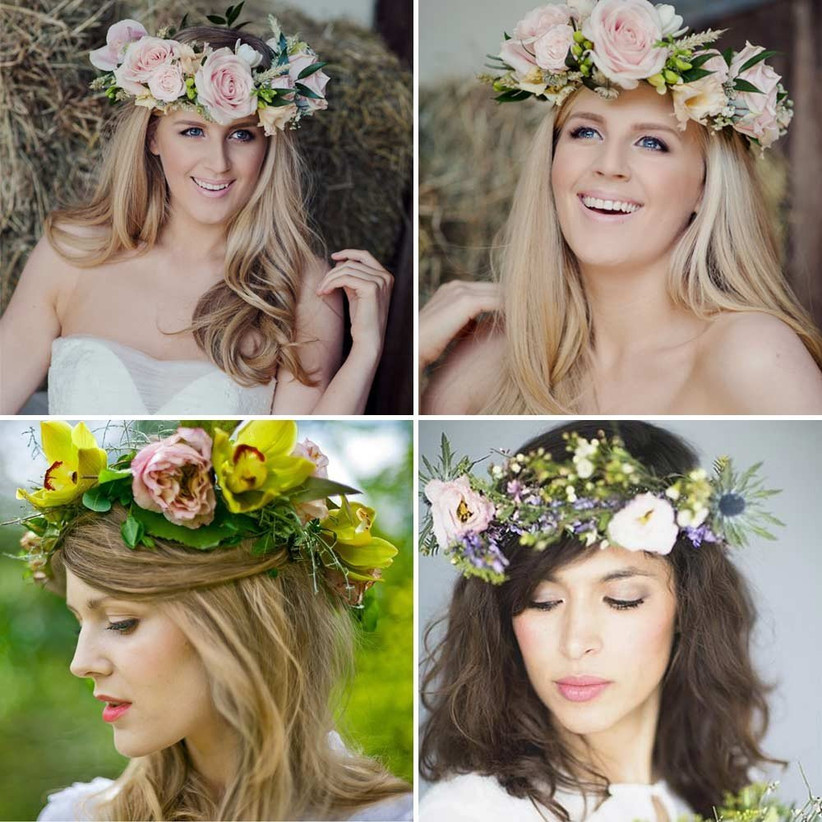 Image credits (clockwise from top): Jennifer Sinclair Photography and Claire Hayes Makeup; Smudj Makeup Artistry; Bride and Roses
Short haired brides can pull off wedding hairstyles with flowers too! A pixie cut lends itself well to a statement flower crown, whilst shoulder length hair would look amazing with relaxed waves and a flower garland worn low in a 1920s way.
Take a look at our guide to wedding hairstyles for short hair to browse more stunning looks.
Tip: If you're worried about your flowers slipping, make sure that they're secured with bobby pins so that you don't have to keep adjusting them on the day.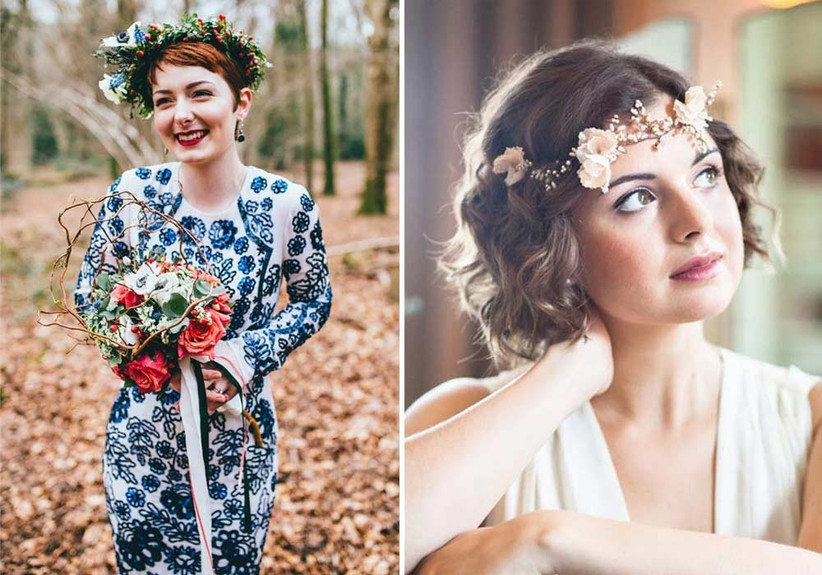 Image credits (left to right): Wedding Photography To Love; The Bridal Stylists
Beautiful Curls
Whether you've got natural curls or not, a curly wedding hairstyle is so versatile and simply perfect for a spring celebration. As we mentioned above, the low humidity means less chance of frizz so you can go as dramatic as you desire.
If you're wearing a Disney inspired wedding dress, unleash your inner princess and wear tumbling waves for a girly look. If you've got natural curls, let them free and add a dazzling hair accessory for added wow factor.
Tip: If you want your curls to have a retro twist for a vintage themed wedding, ask your hairdresser to tong large sections of your hair then brush out the waves for a look that screams vintage vixen.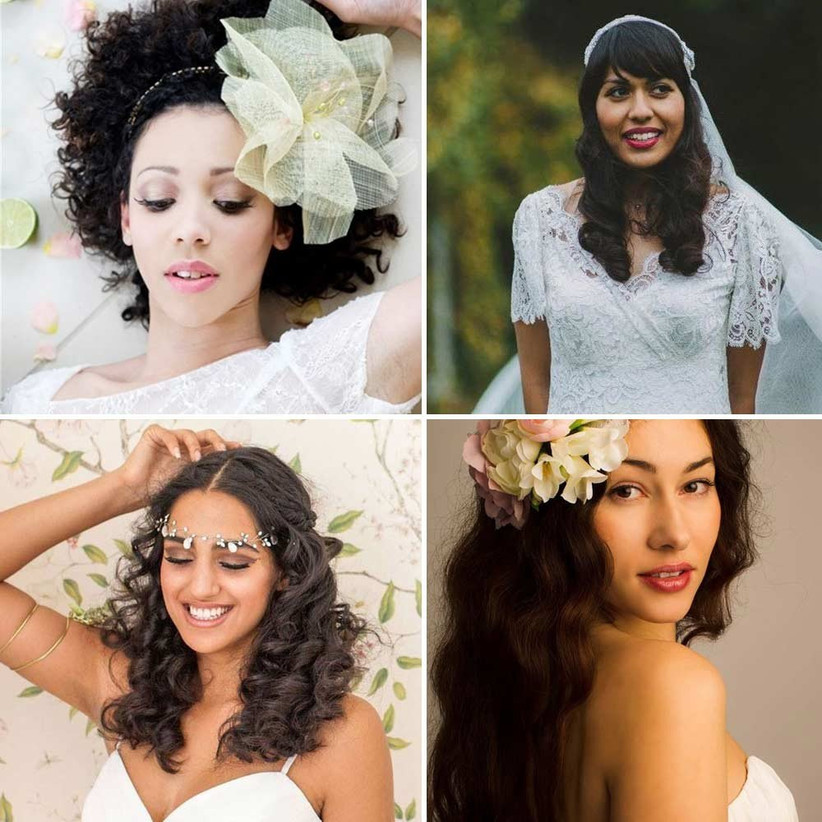 Image credits (clockwise from top): Brides and Beauty; Lipstick & Curls; Belle Photo Journey; Kate Edwards Hair and Beauty
Boho Beauty
The relaxed boho theme lends itself well to a spring wedding. If you've already found the perfect boho wedding dress and are looking for more ways to unleash your inner hippy, try one of the spring wedding hairstyles below – think messy waves, plaits and flowers.
Tip: If you've got ombre hair and are wondering whether to change the colour for your wedding, we say just embrace it! Make the most of the unique colour and experiment with plaits and floral accessories to nail the boho vibe.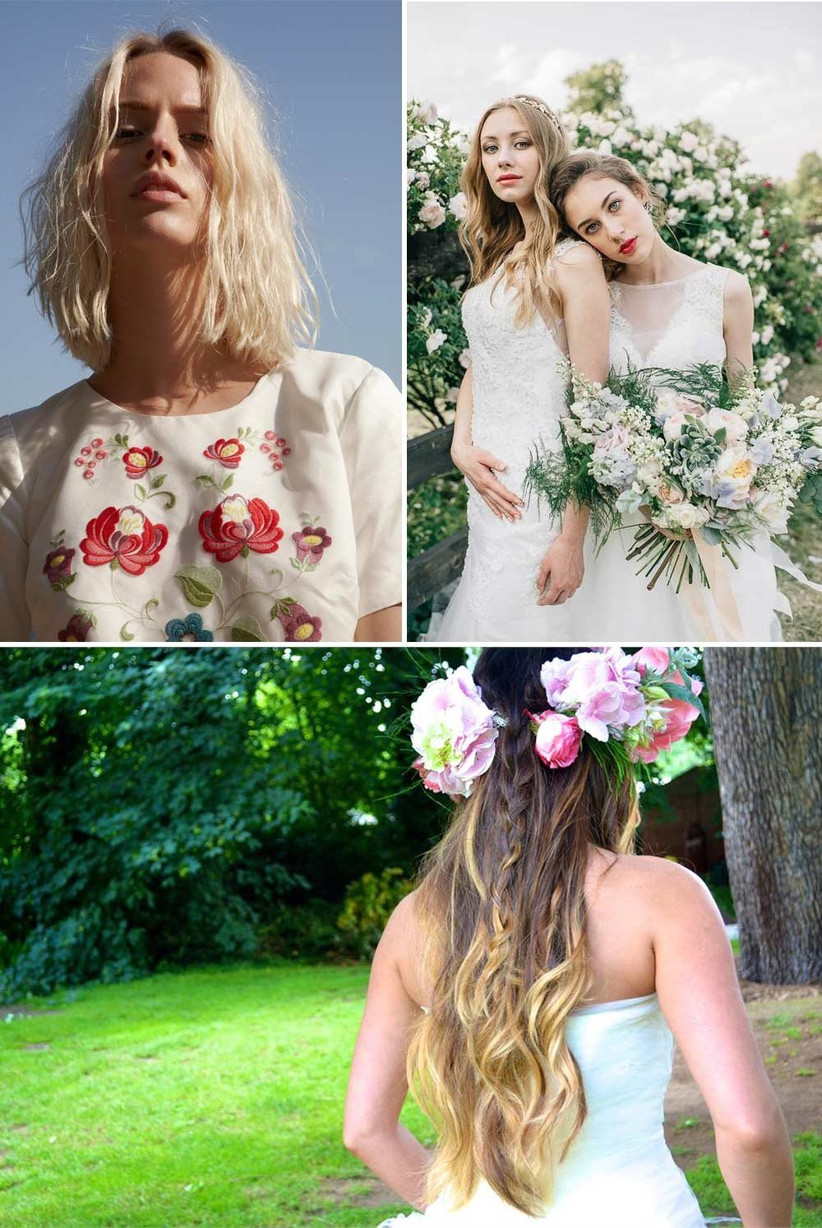 Image credits (clockwise from top): Elise Hameau; Wedhead Decorative Hire & LacyBird London; The Beauty Collective
Rapunzel Inspired
A Rapunzel themed wedding would be a wonderful idea if you're hoping to tie the knot in the spring. If saying your vows in a fairytale tower a la 'Tangled' isn't possible, give a subtle nod to the theme with an inspired wedding hairstyle instead.
Long lengths and pretty side swept plaits will instantly transform you into a Rapunzel bride. If you're planning to have lots of fabulous floral wedding ideas at your spring reception, add to your fairytale look by weaving co-ordinating flowers into your hairstyle.
Tip: Although it's ideal to embrace your natural hair on your wedding day, if you're desperate for your hair to reach extreme Rapunzel lengths then consider adding well blended extensions to your 'do.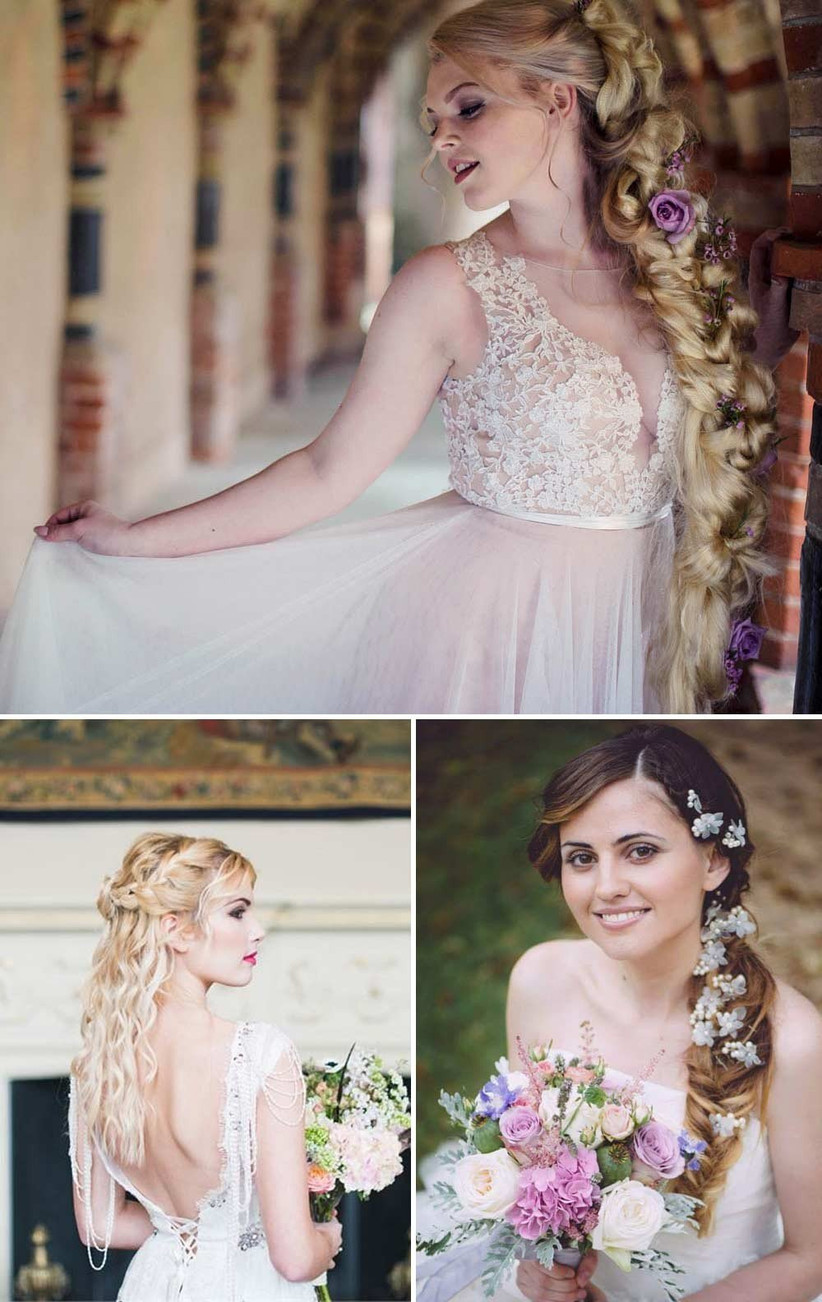 Image credits (clockwise from top): Jennifer Sinclair Photography and Claire Hayes Makeup; Beautifully Glamorous; Elmore Court
If you'd prefer a more dramatic look for your spring wedding, take note of this bride's amazing jet black locks which have been twisted into a rose covered plait – it's certainly a unique twist on the fairytale wedding trend.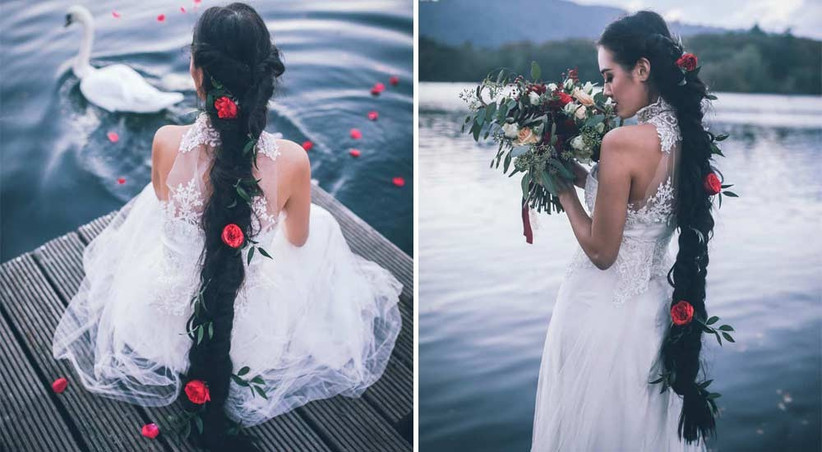 Image credit: Amy Faith Photography
Half Up Half Down
Take inspiration from Kate Middleton, who married Prince William in spring 2011, and opt for a stunning half up half down wedding hairstyle. This classic style is the perfect wedding 'do and will never go out of style.
Another great thing about this simple wedding hairstyle is that it works with most wedding themes too. Plaits can be added for a boho or festival inspired twist, or if you're going for a more traditional look then a wedding veil can easily be worn with this hairstyle.
Tip: If you want to embellish your half up hairstyle, add a glitzy hair accessory or flowers.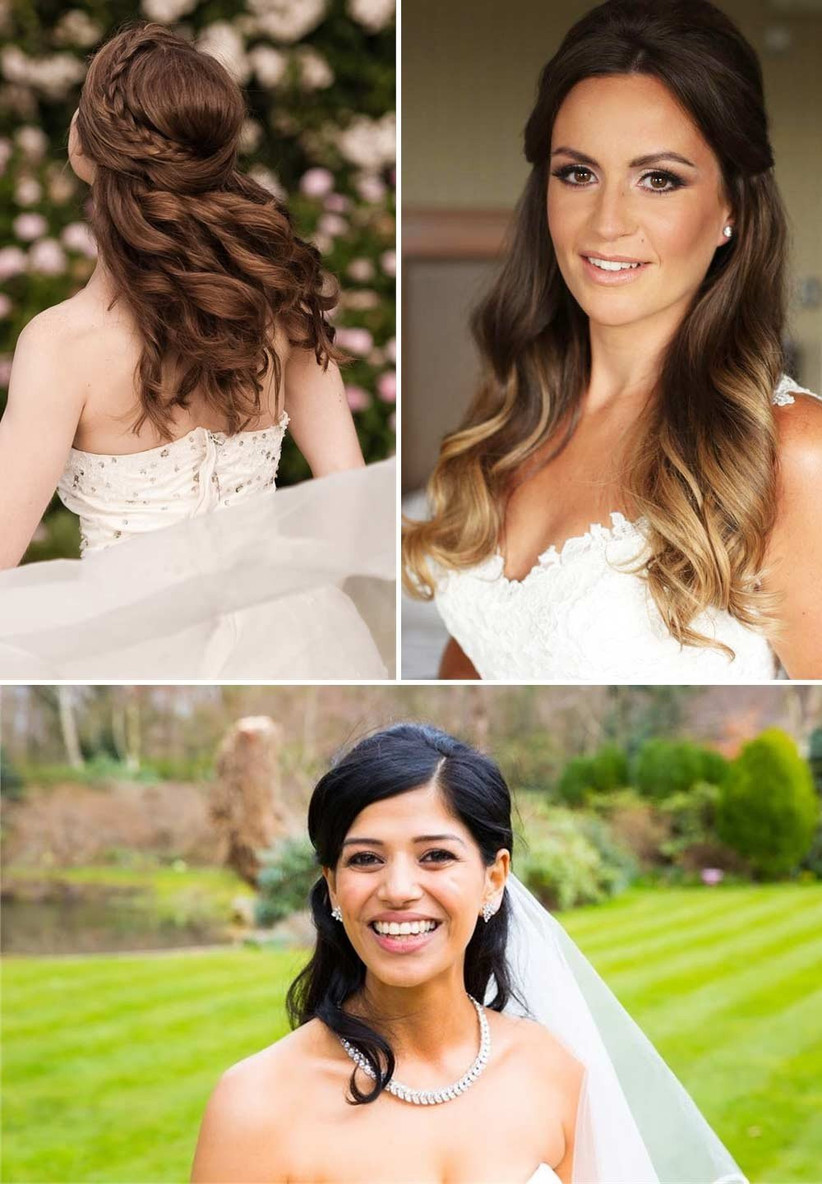 Image credits (clockwise from top): Alicia's Bridal Hair & Makeup; Kristina Gasperas; Wedding Makeup & Hair Styling
Elegant Accessories
You can't go wrong with some breath taking wedding hair accessories, especially floral inspired ones, to complement a spring wedding hairstyle. Take inspiration from the beautiful brides below and pair a flattering updo with some seriously show stopping pieces.
Tip: Fancy more of a retro wedding hairstyle? Antique look pieces, statement headbands, feathers and plenty of sparkle are an easy way to give your 'do some vintage chic.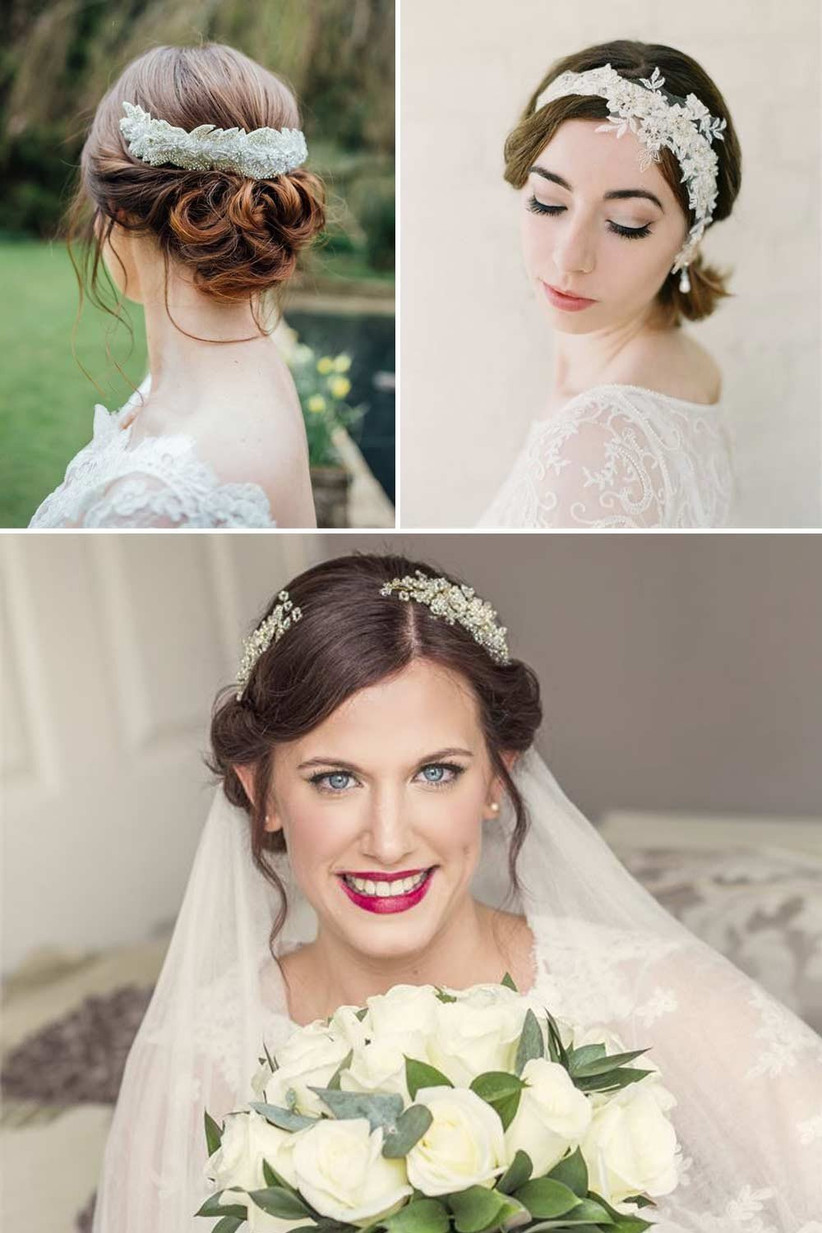 Images: (Top left) Photography – Charlotte Bryer-Ash Photography Wedding Makeup – Katy Djokic. Hair Accessory – Donna Crain (Top right and bottom image) Photography – Nicholas Lau Photography
A glamorous twist on the half up half down hairstyle is to pin one side back with a statement hairslide or haircomb. These brides look amazing with their standout hair accessories, proving that both loose waves and tight curls work well with this look.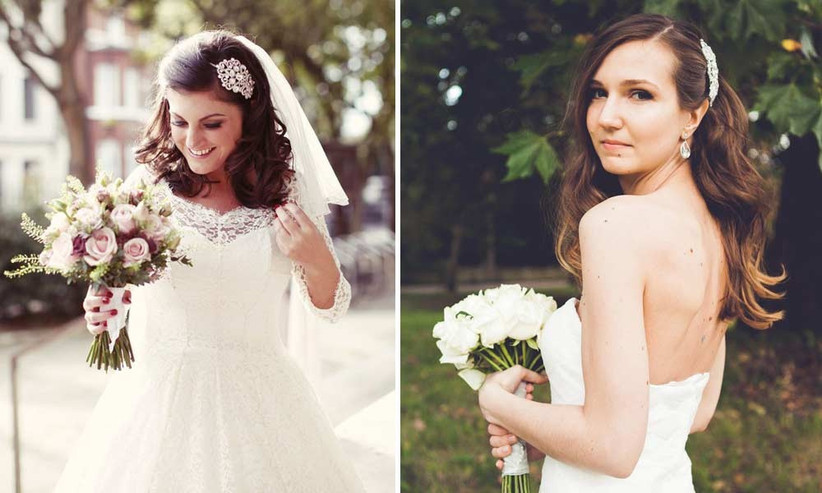 Image credits (left to right): Boho Belle Makeup & Hair; Katie Coward Bridal Hair & Makeup Artist
Relaxed Updos
If you hate having your hair slicked back but want something different to wearing your hair down, consider a relaxed updo for your special day. Pin hair into a low chignon or bun then leave tendrils loose at the front for a soft, face framing look – this style is also ideal if you have a fringe.
Tip: If your hair is too long to have strands loose at the front, pin it back loosely and avoid any products that are overly glossy, leaving the natural texture of your hair on show.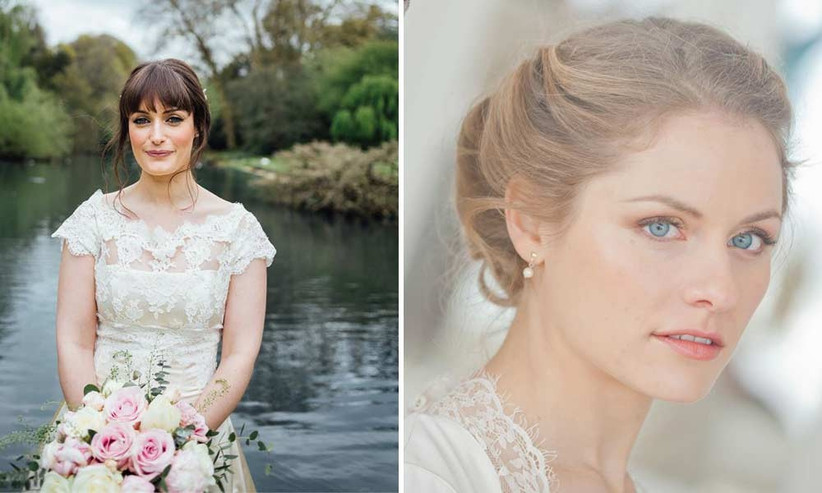 Image credits: (Left) Photography – Charlotte Bryer-Ash Photography. Hair & MUA: Katy Djokic; (Right) Bride and Roses
Now you've got your tresses sorted, take a look at our inspirational spring wedding ideas for more seasonal tips.