SmileyBooth Events
Premium
Gloucester, Gloucestershire
View map
Visit website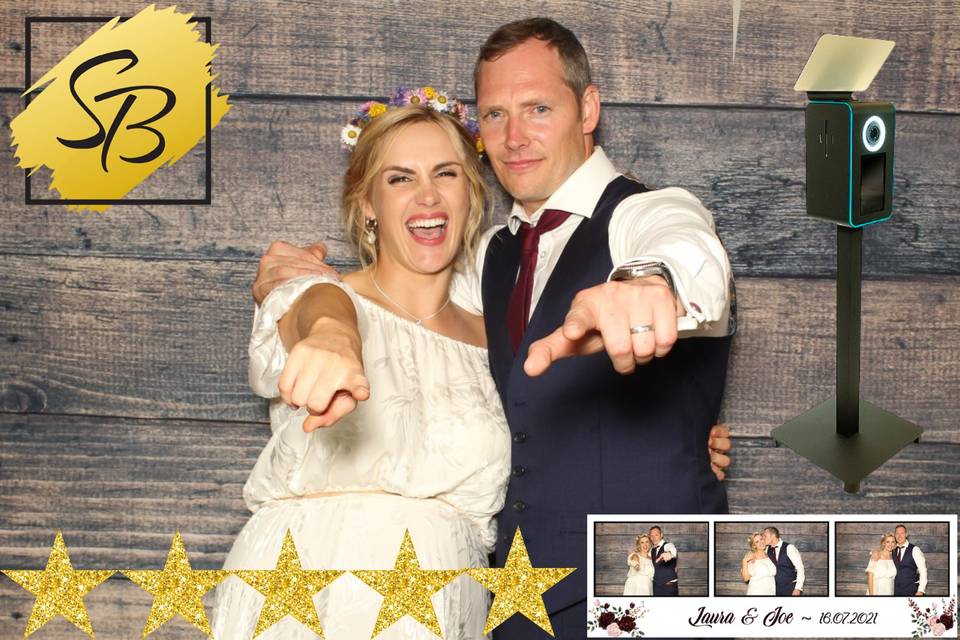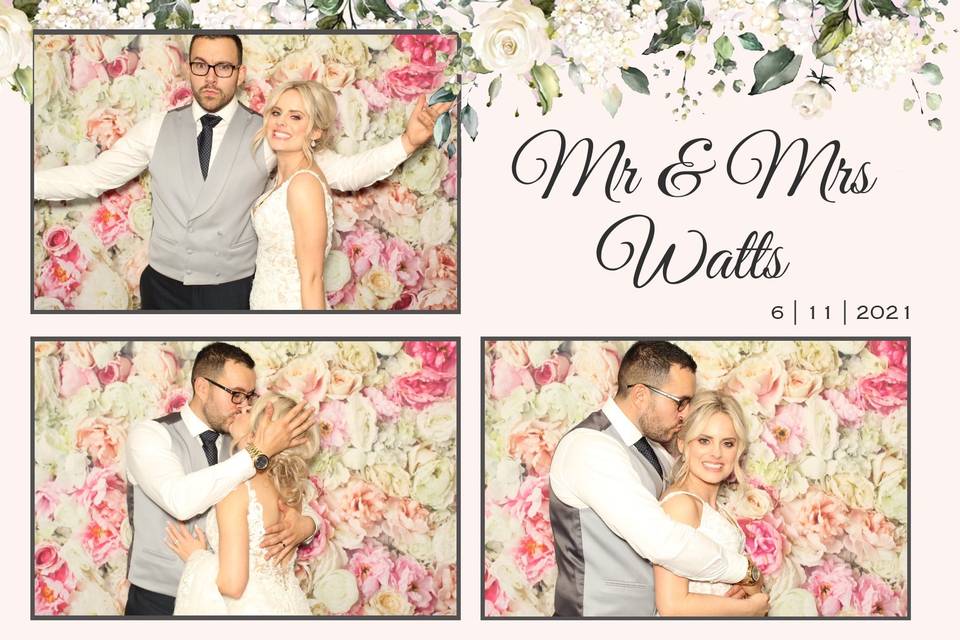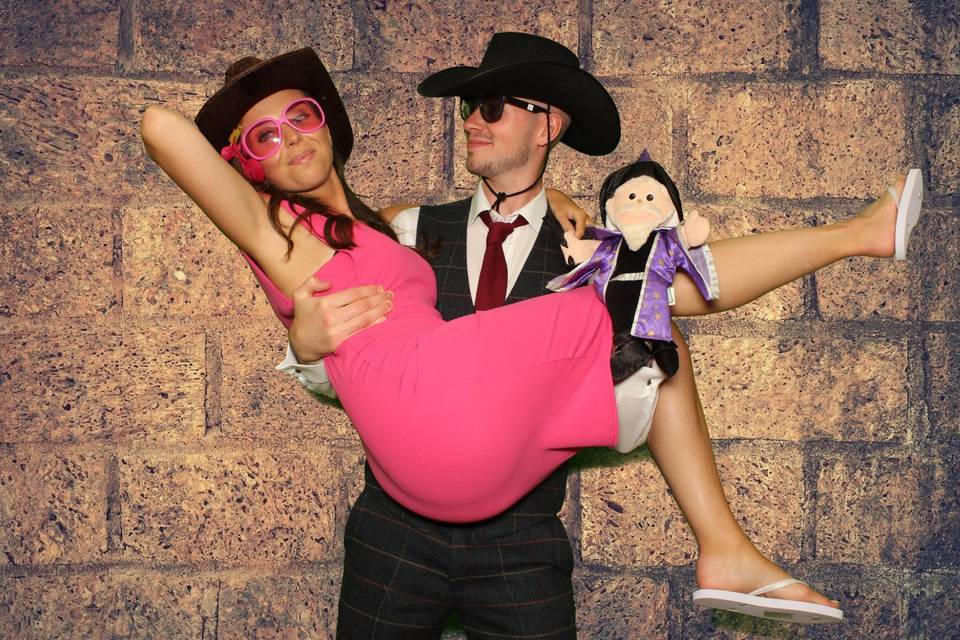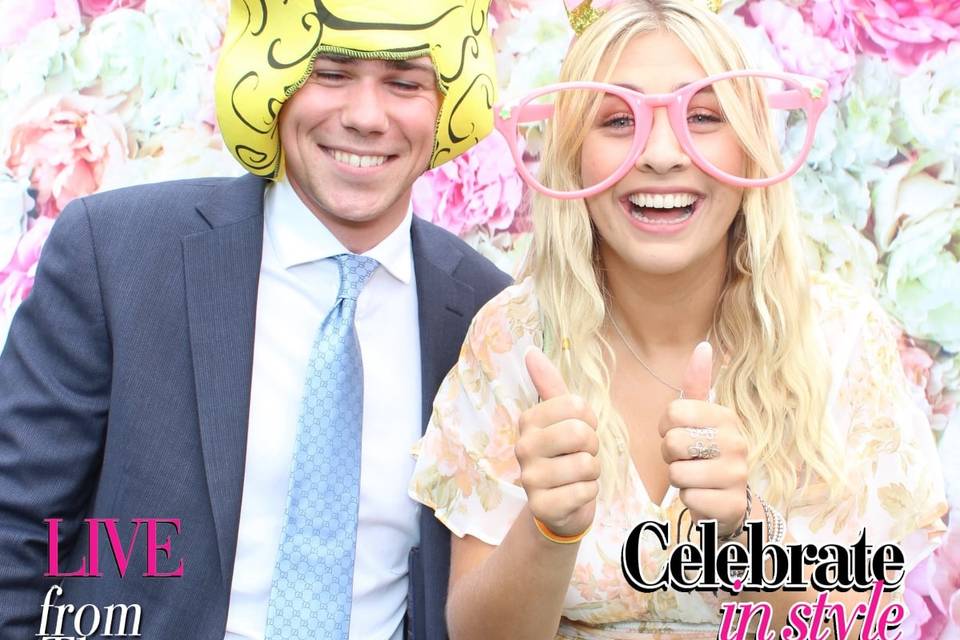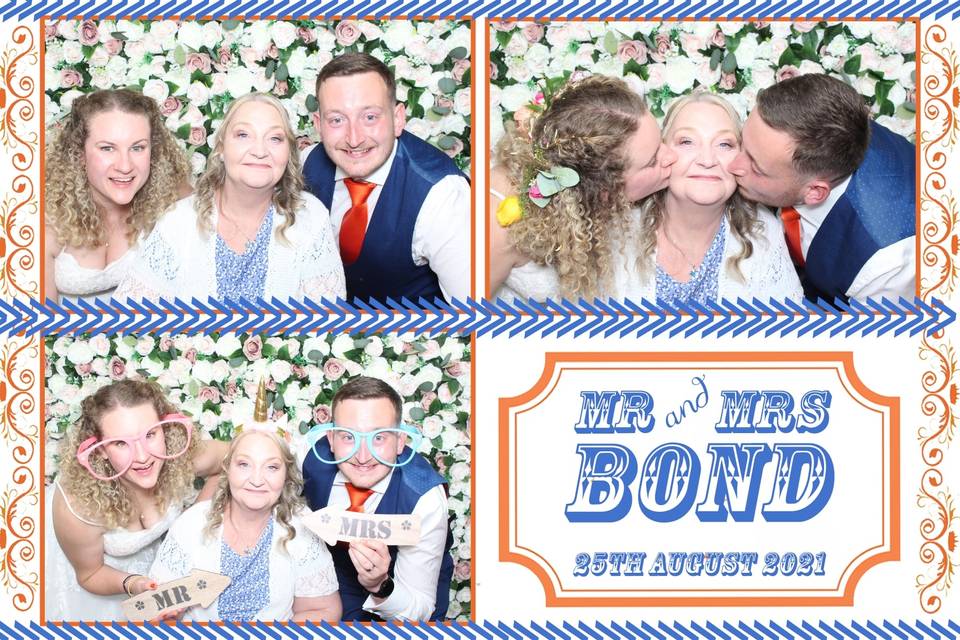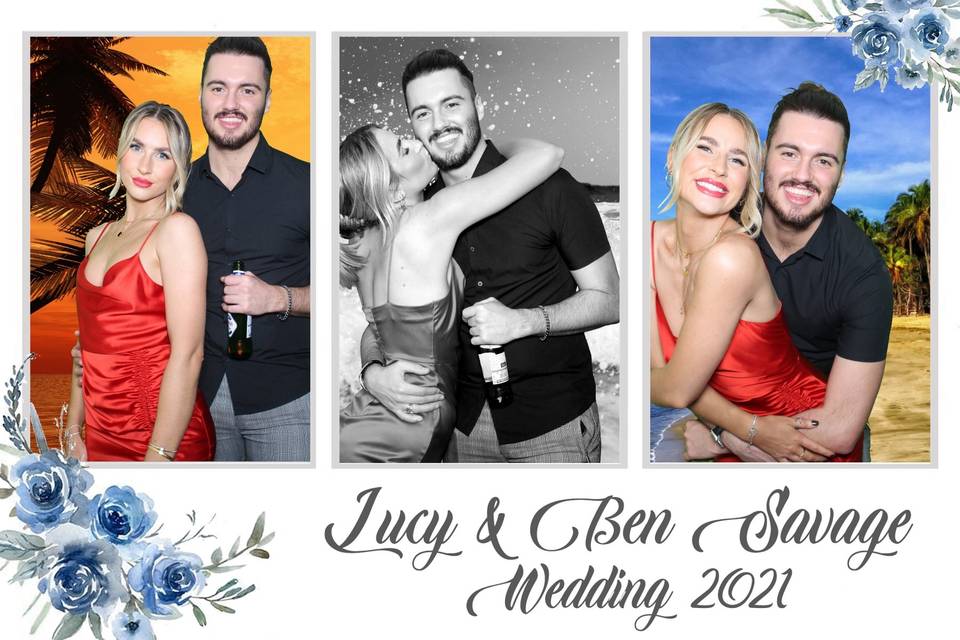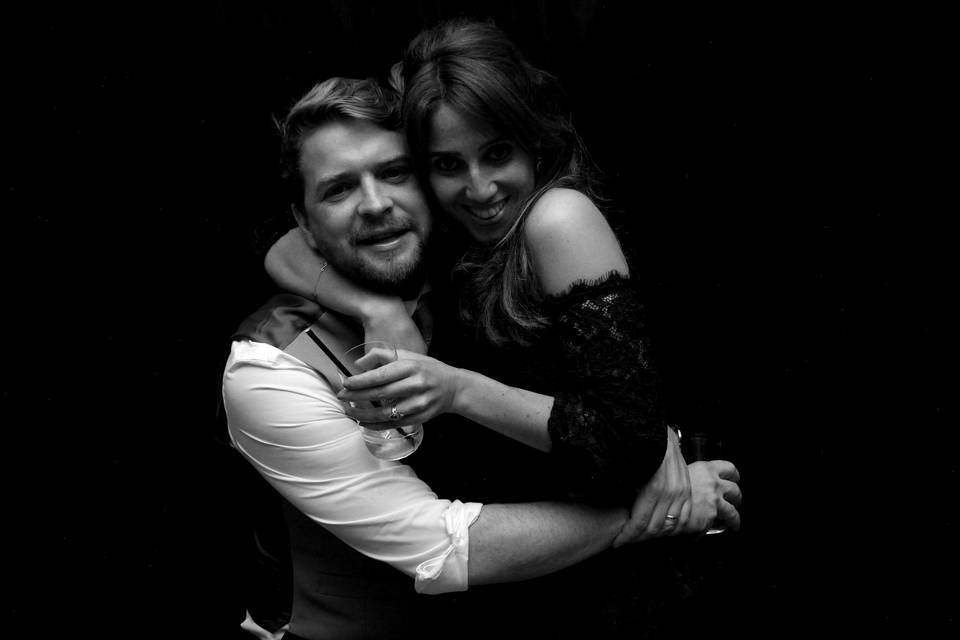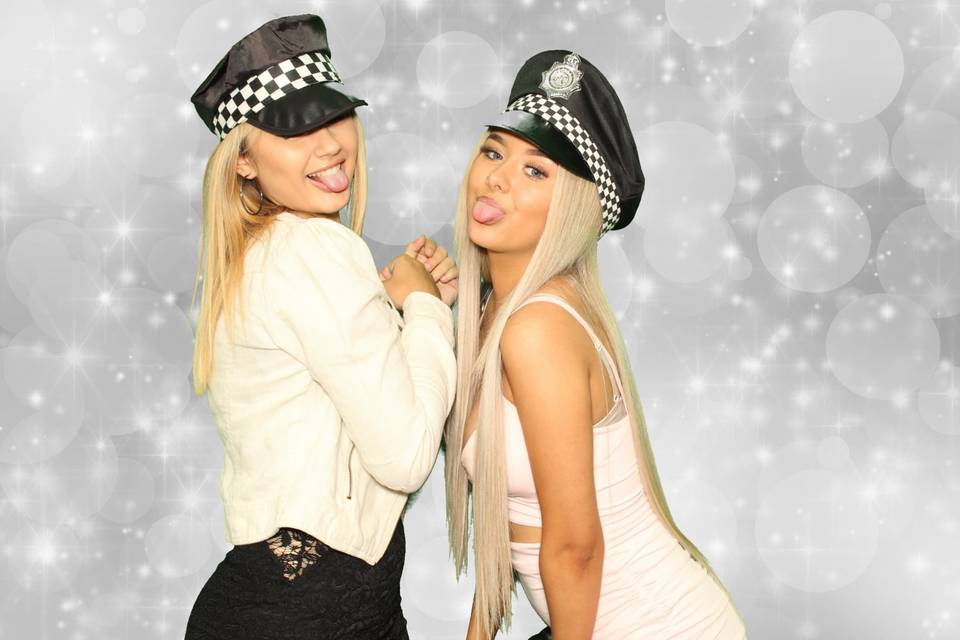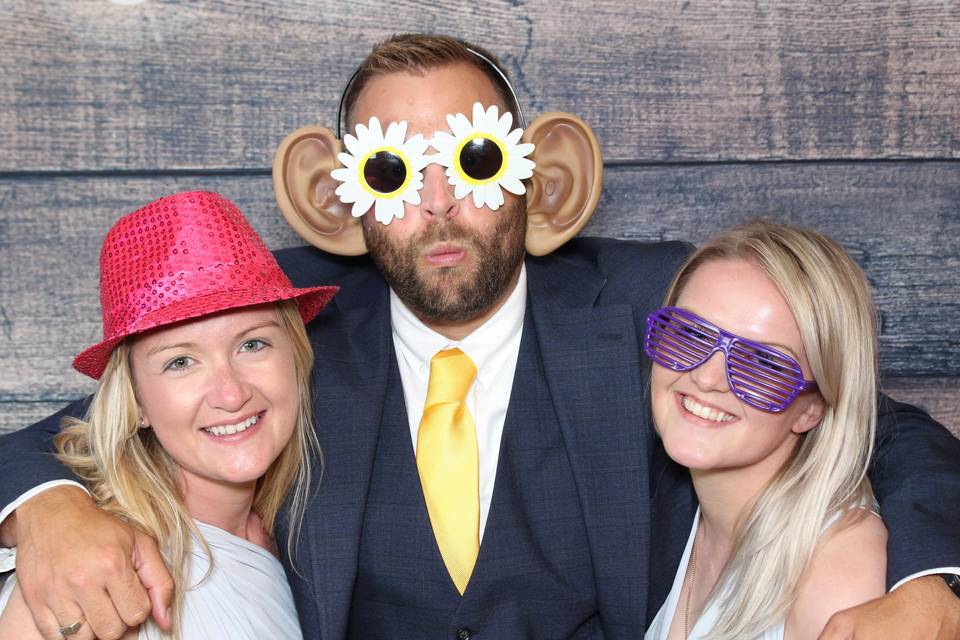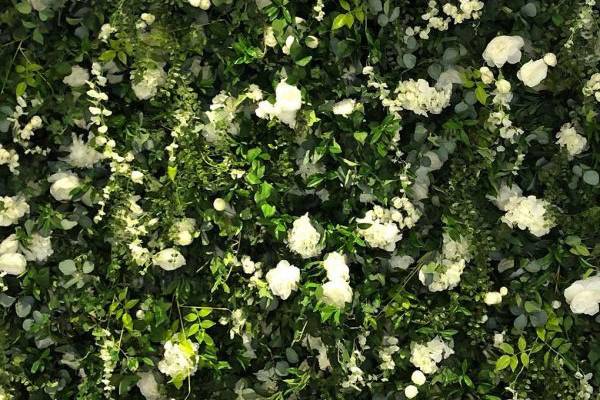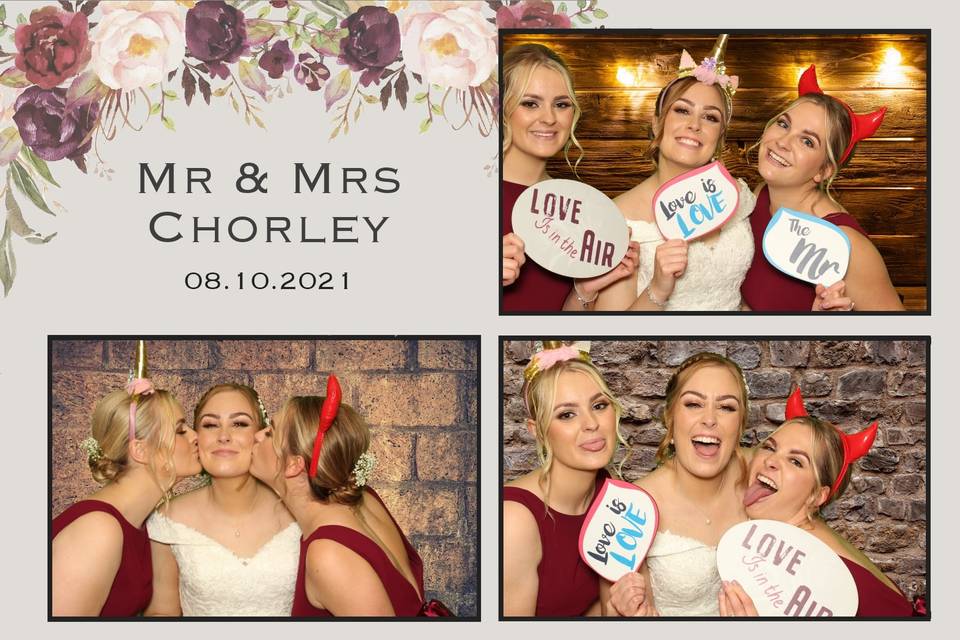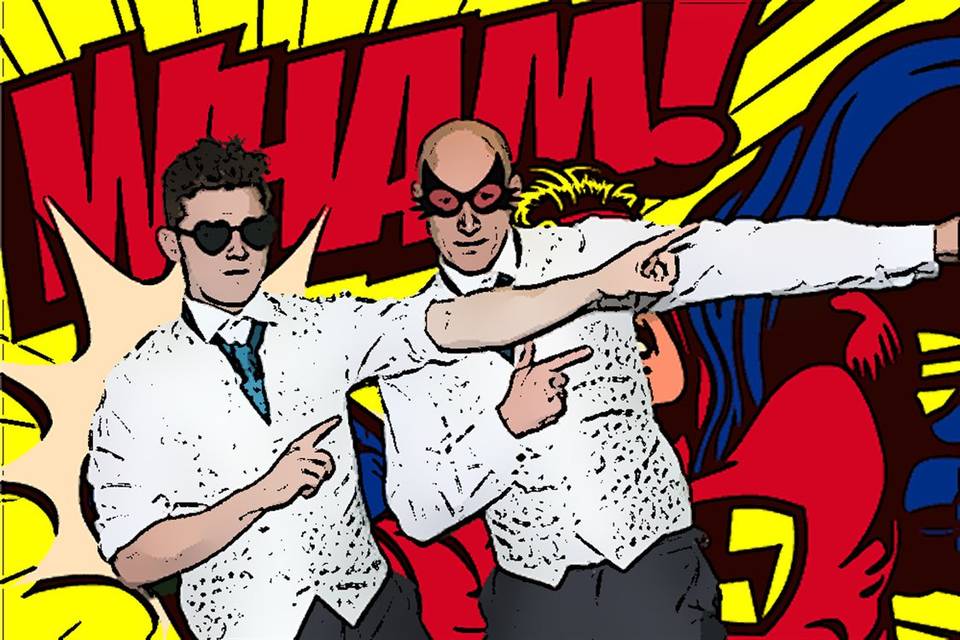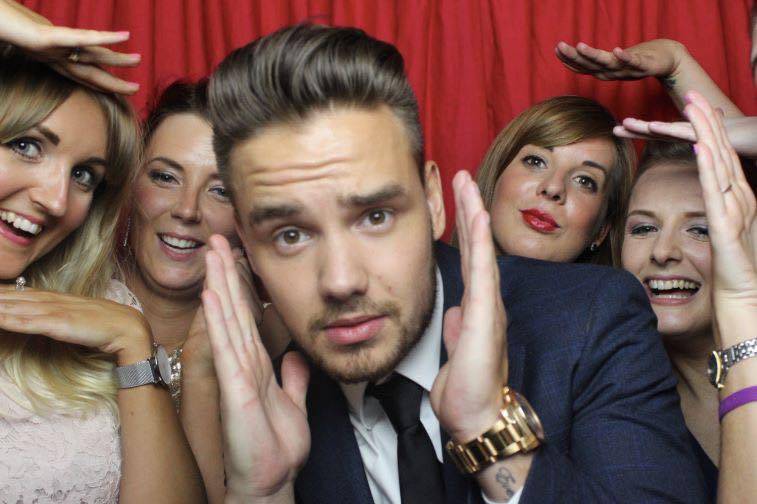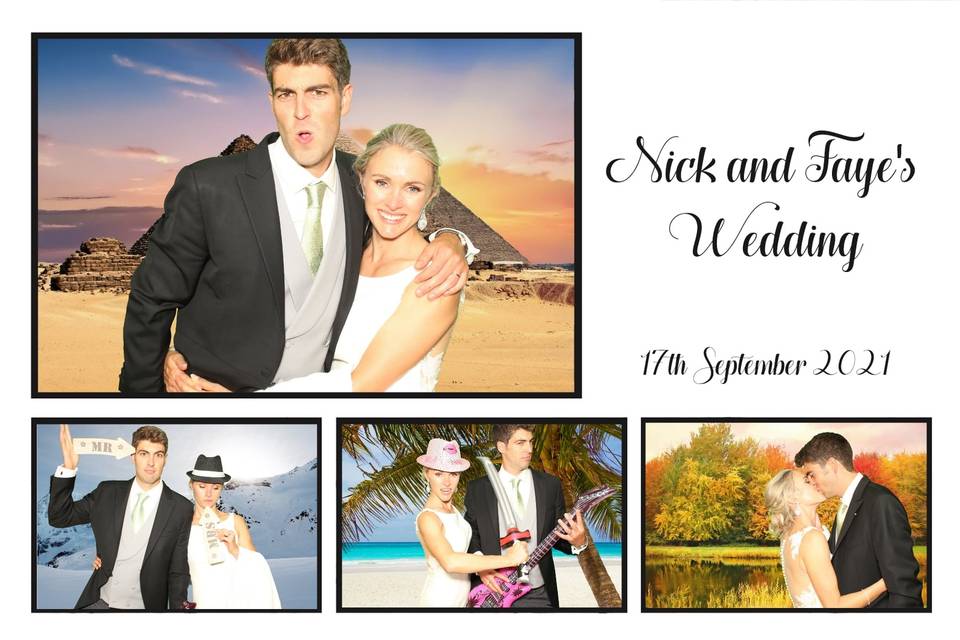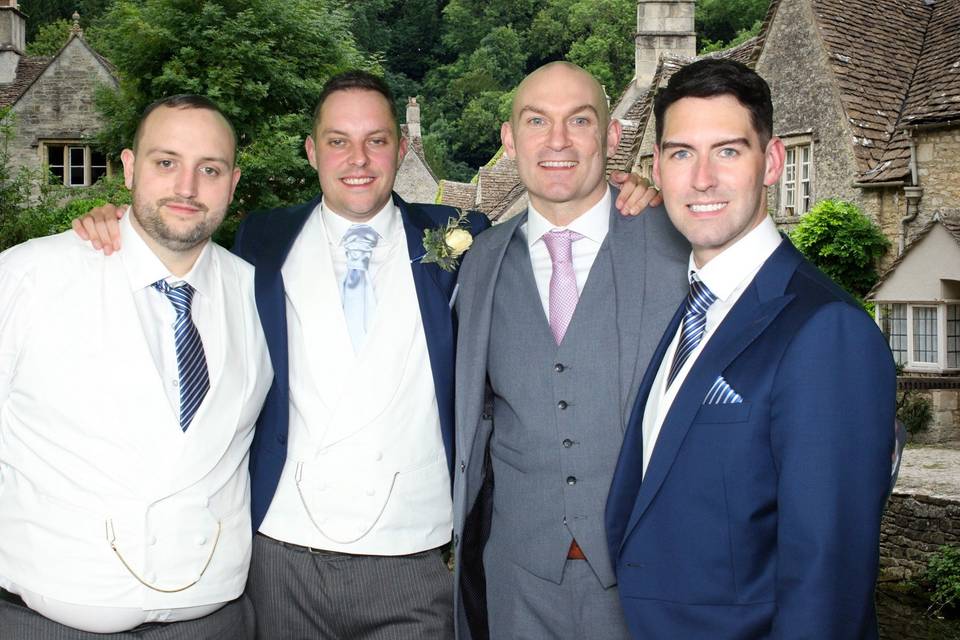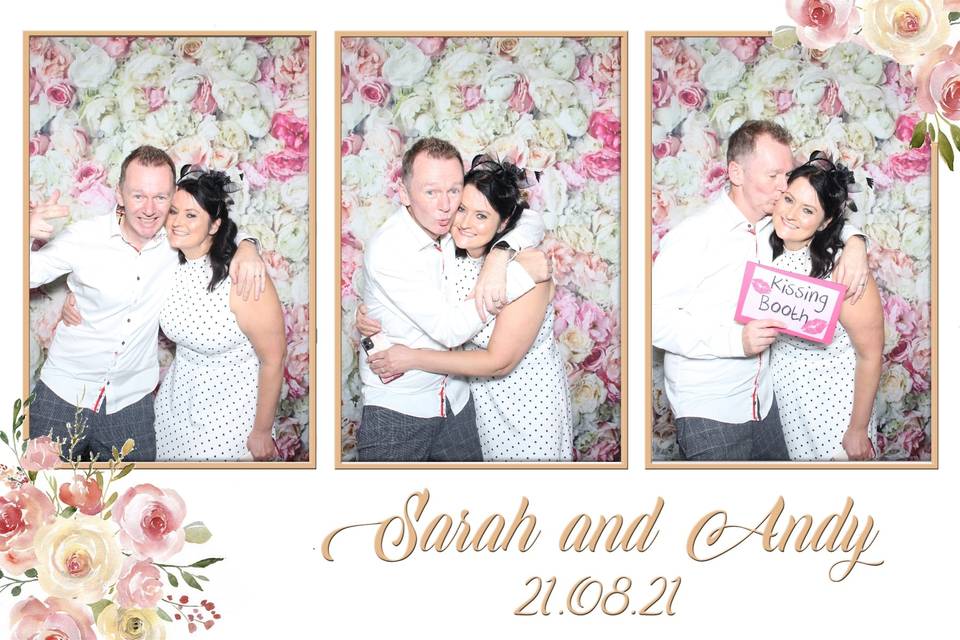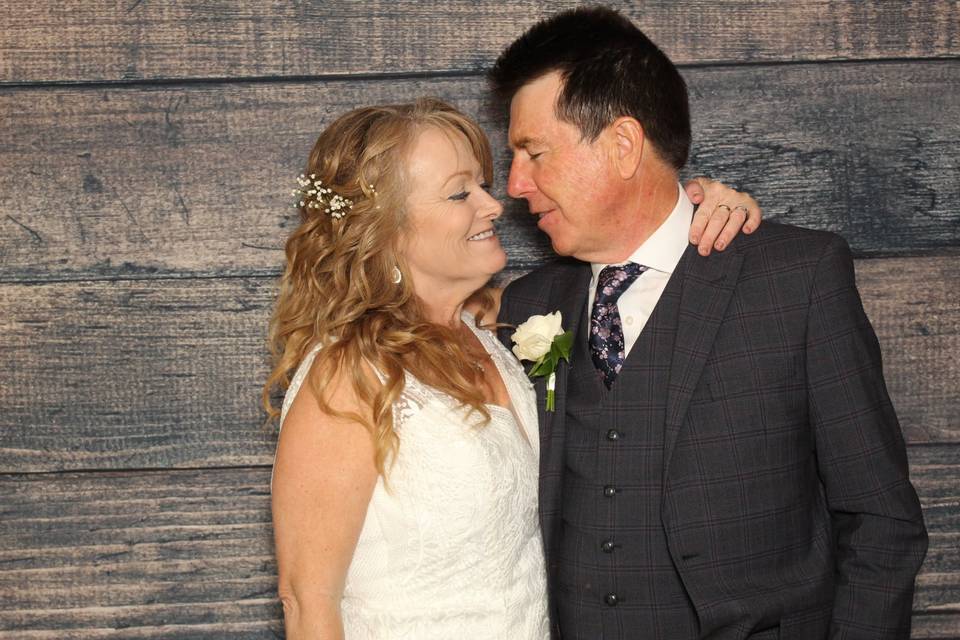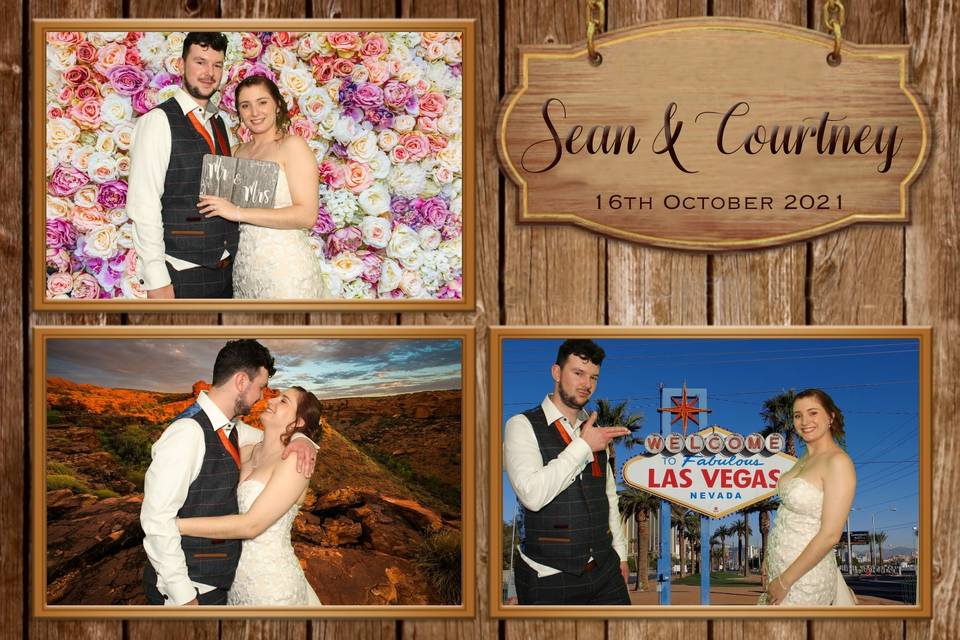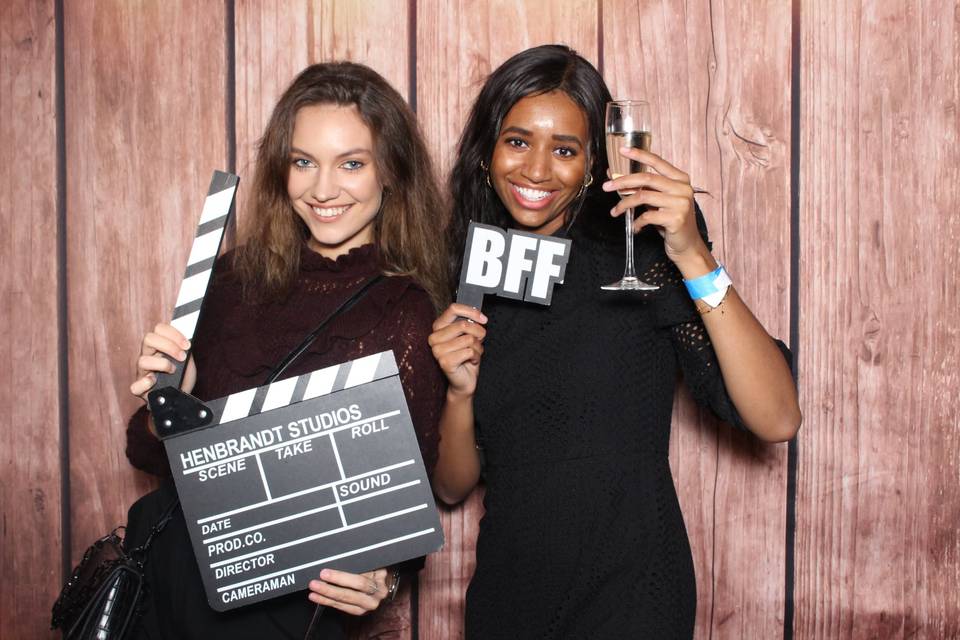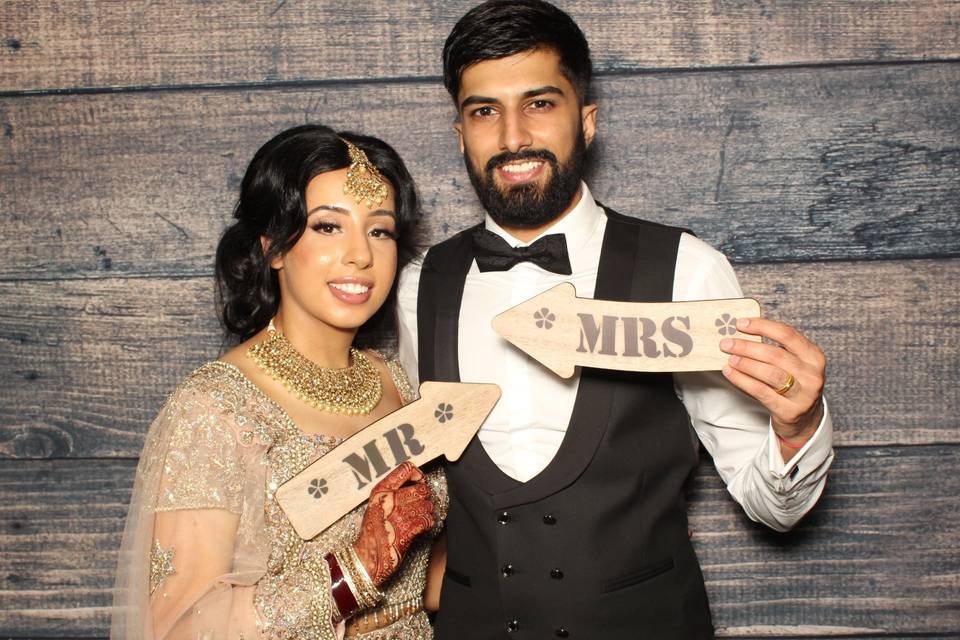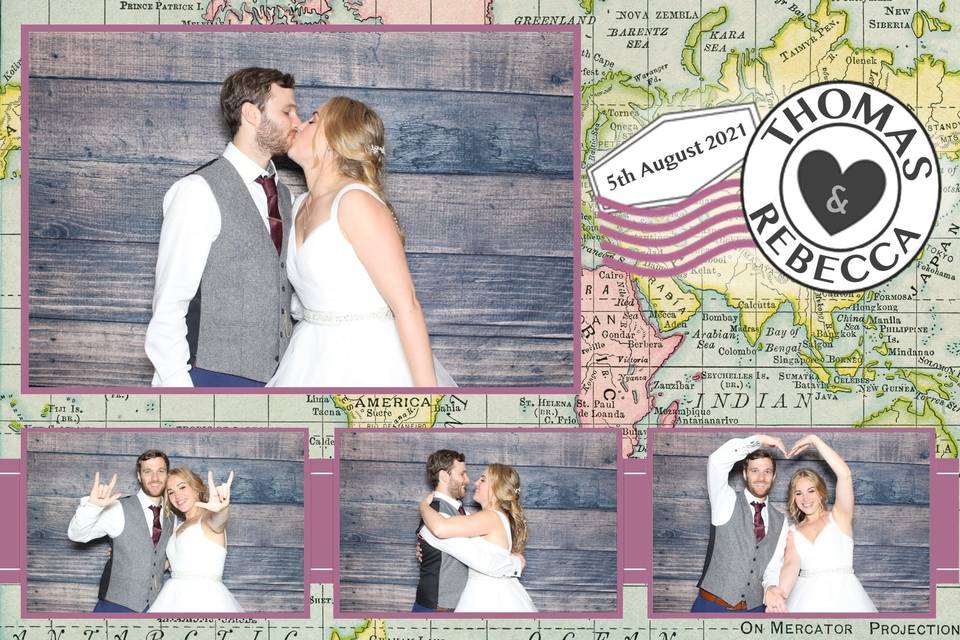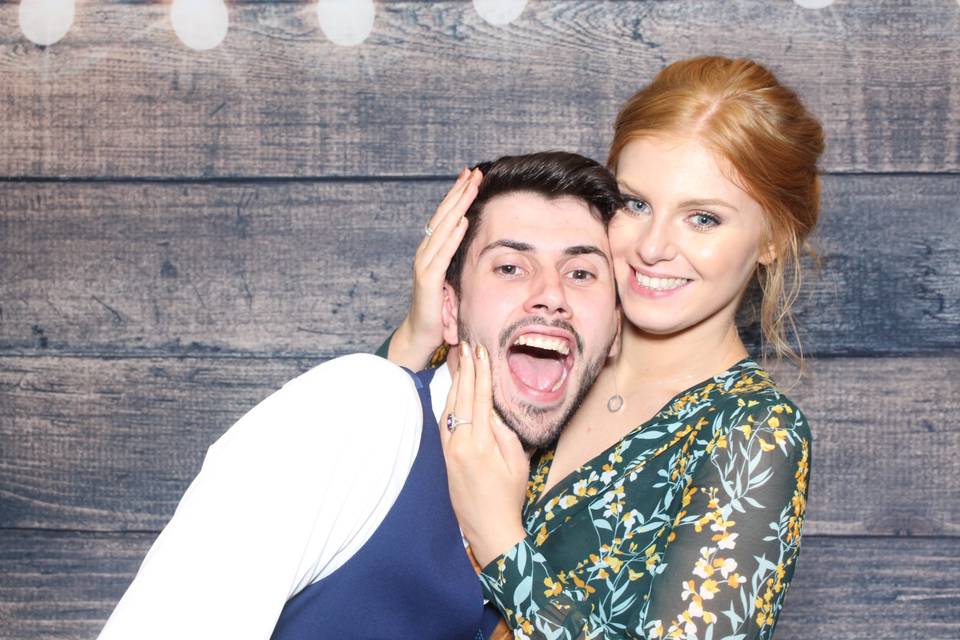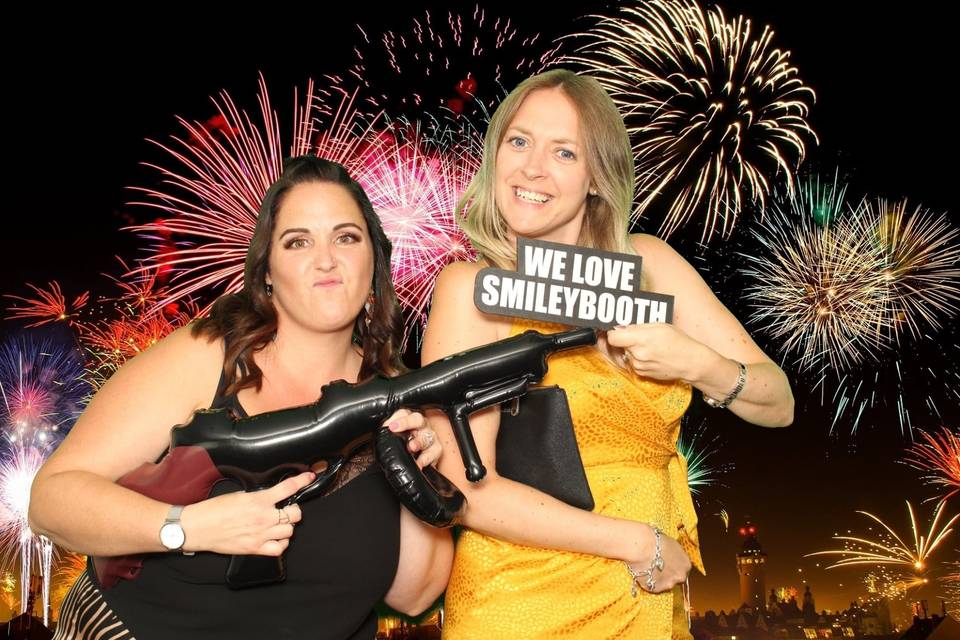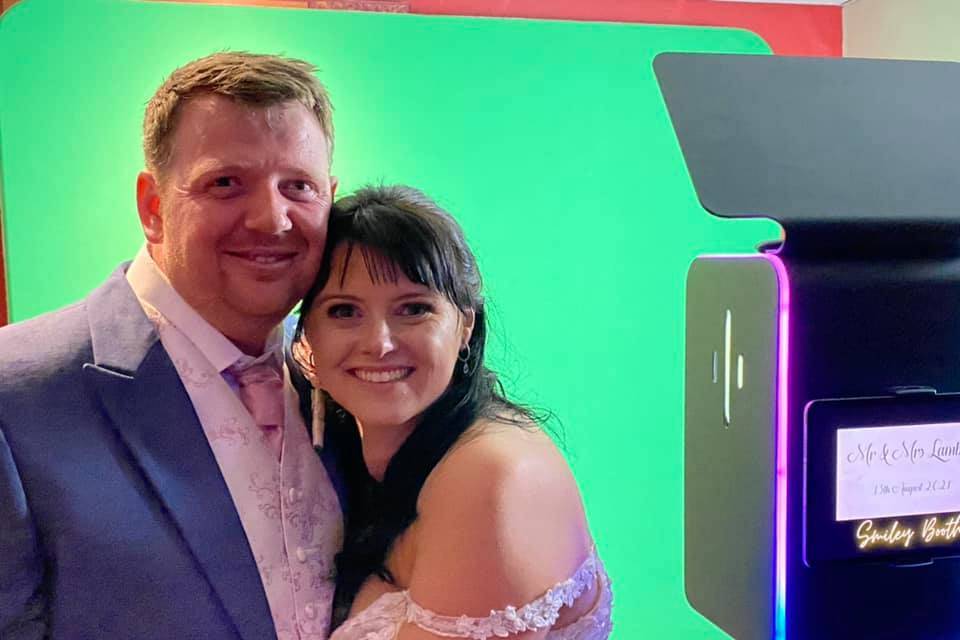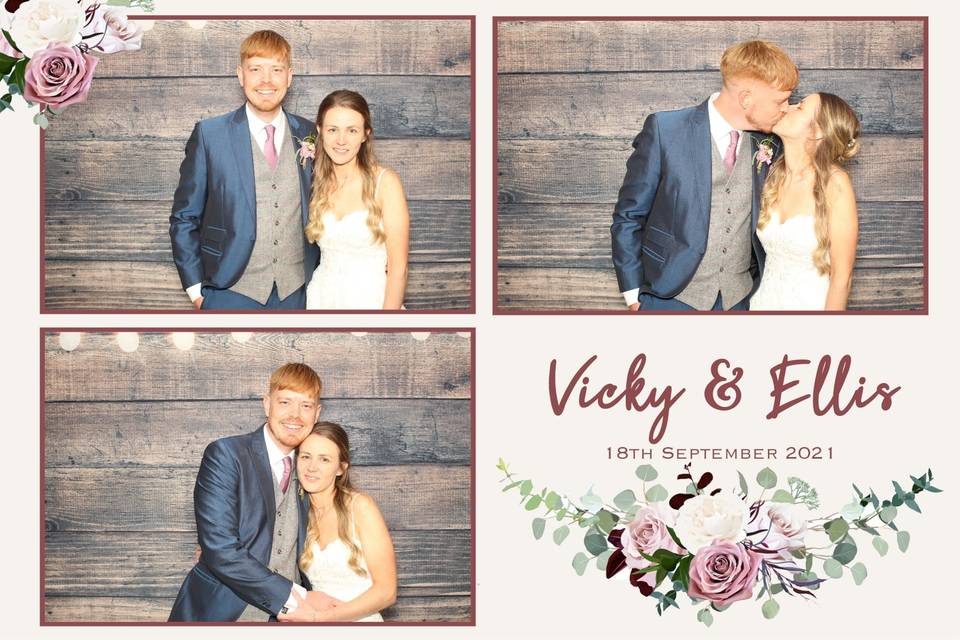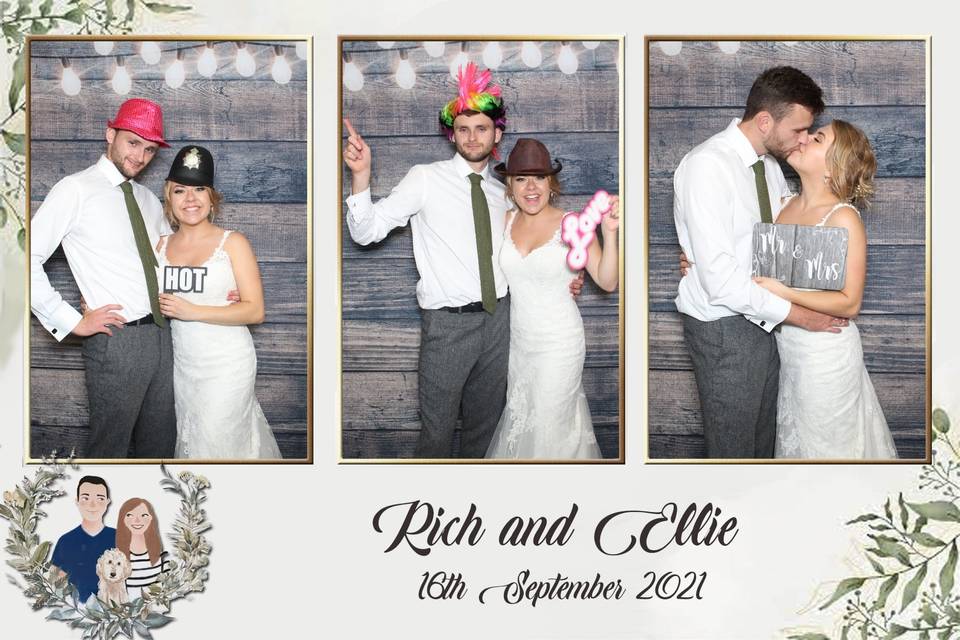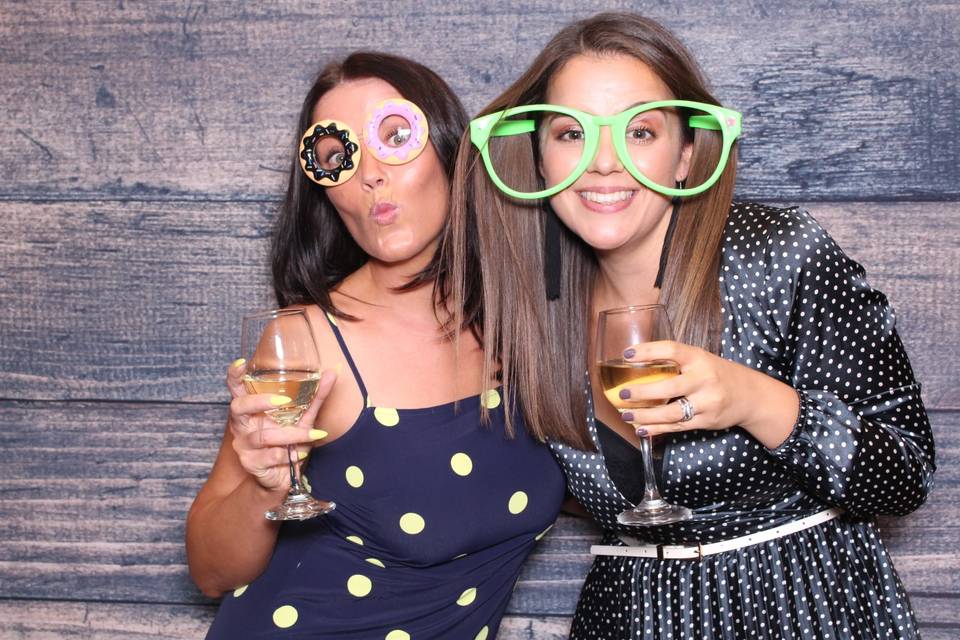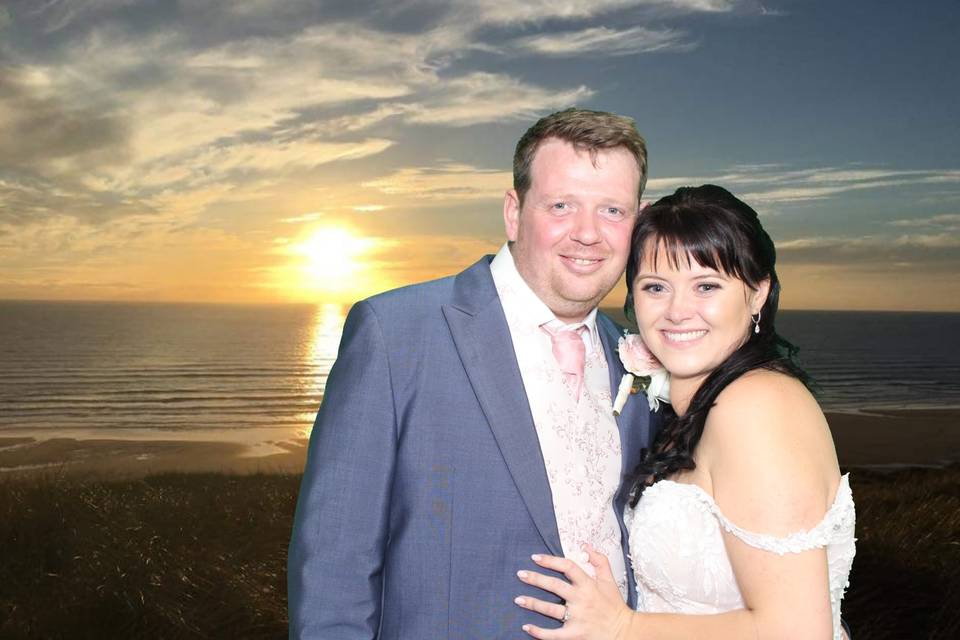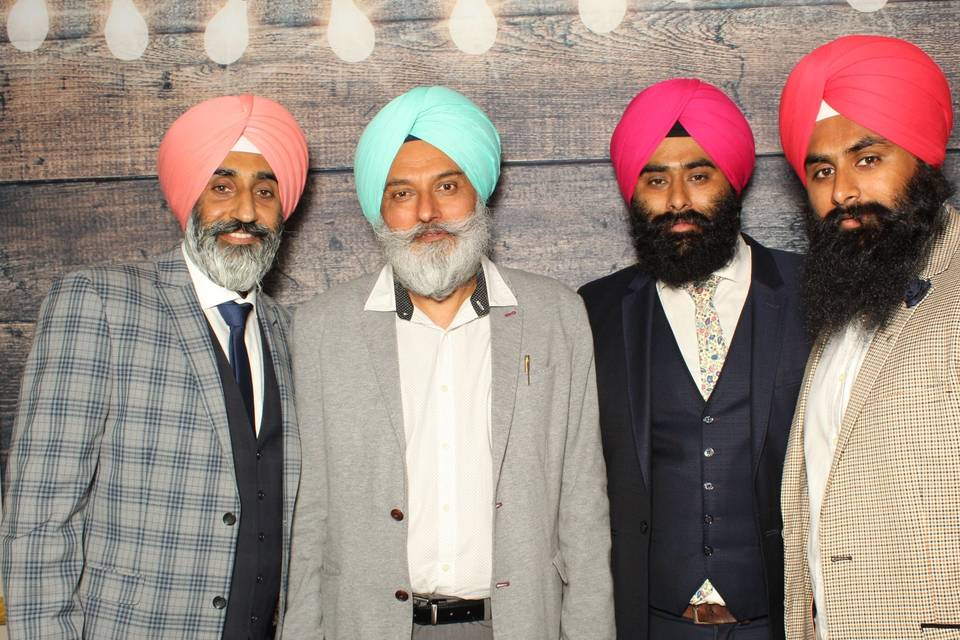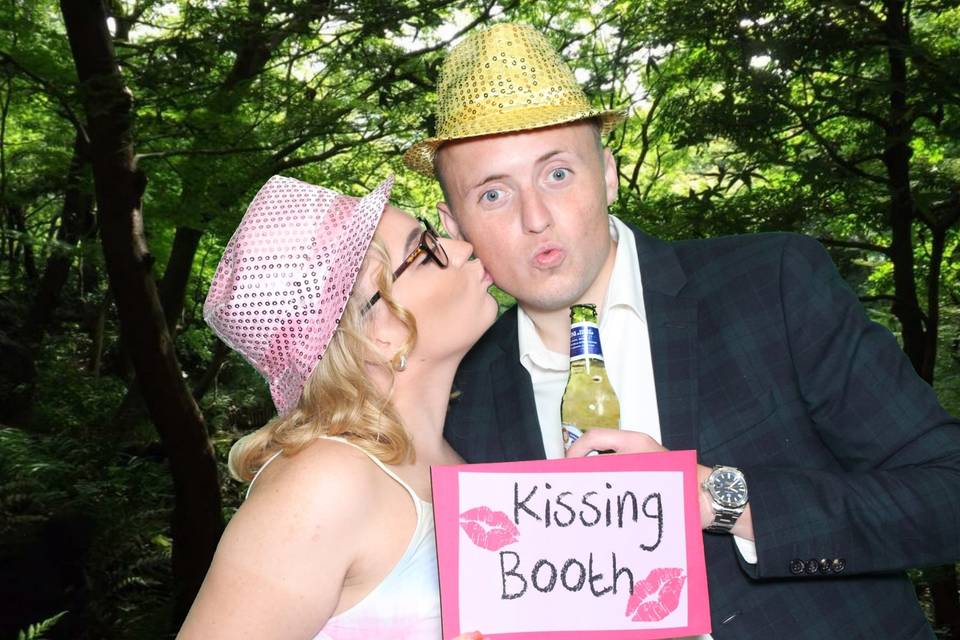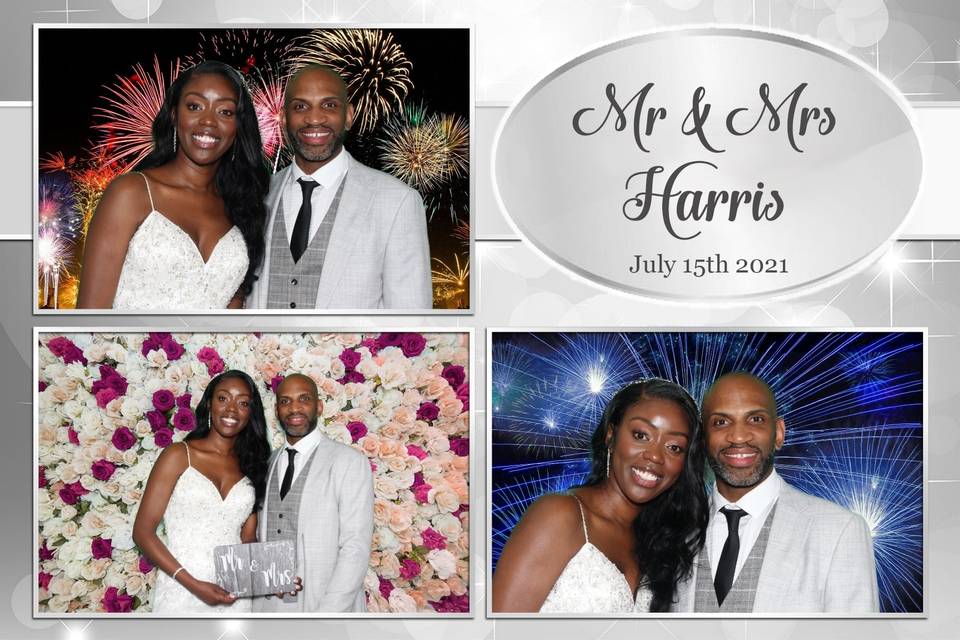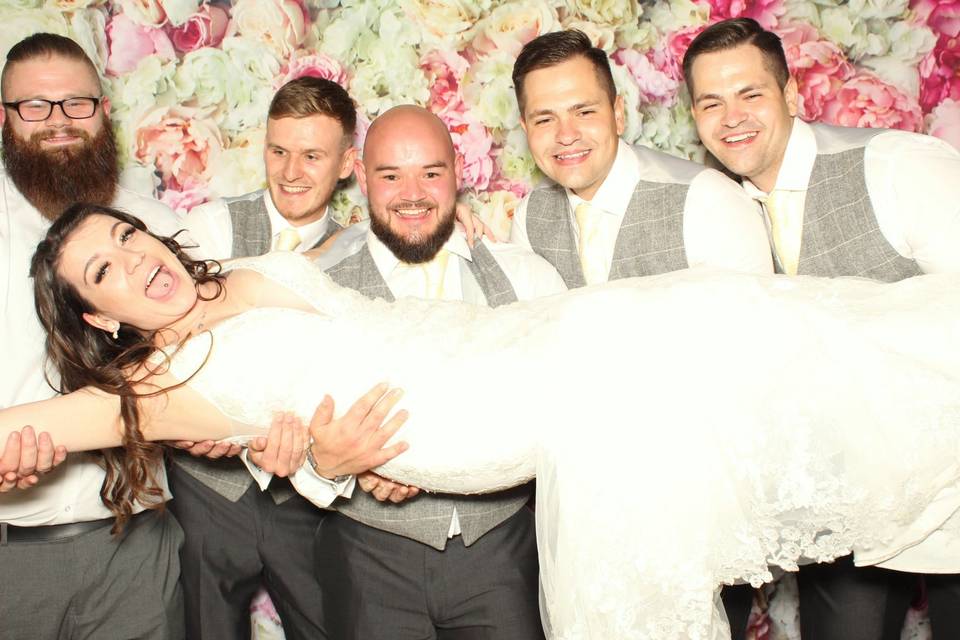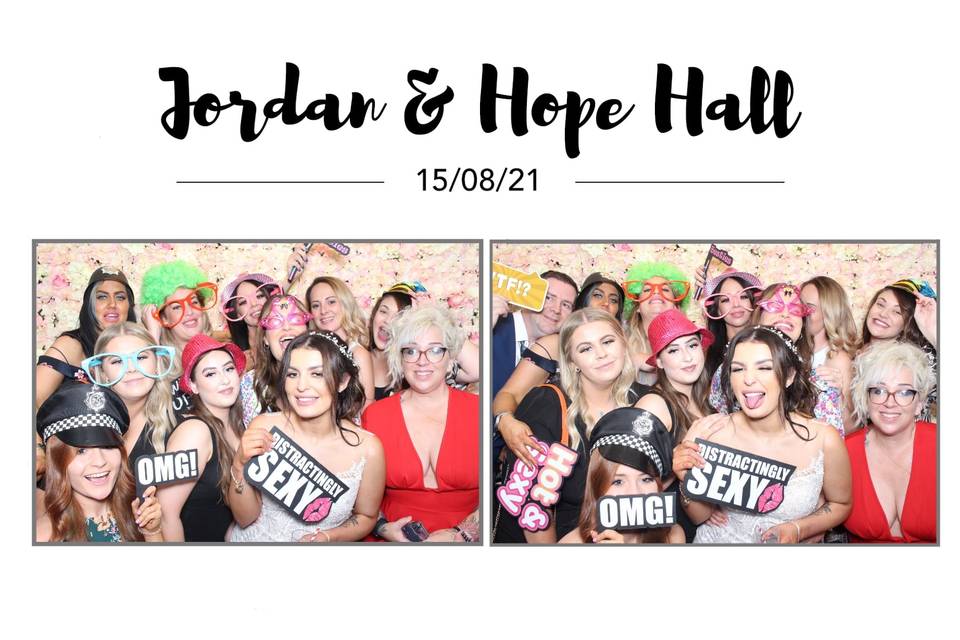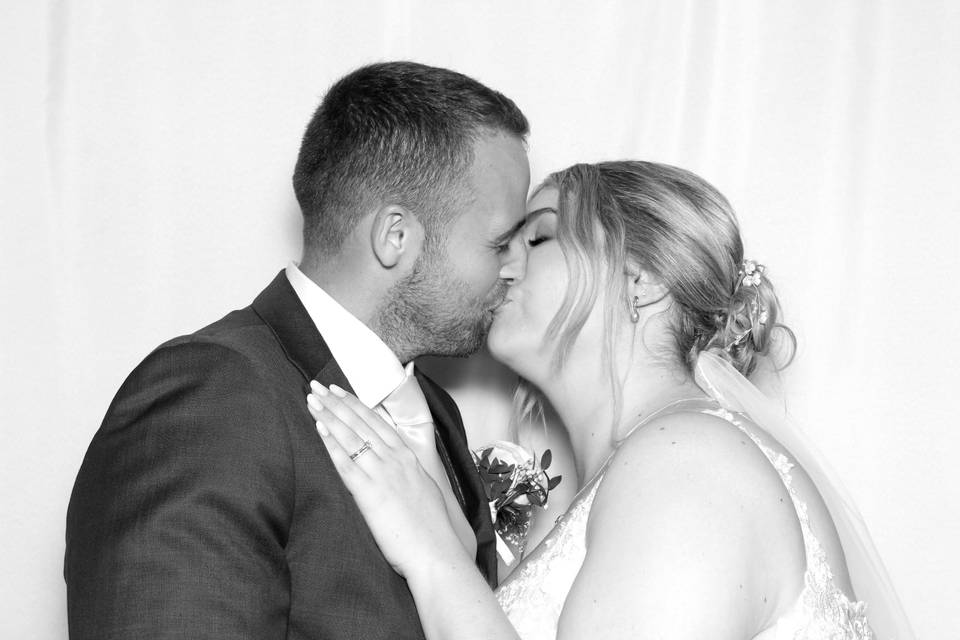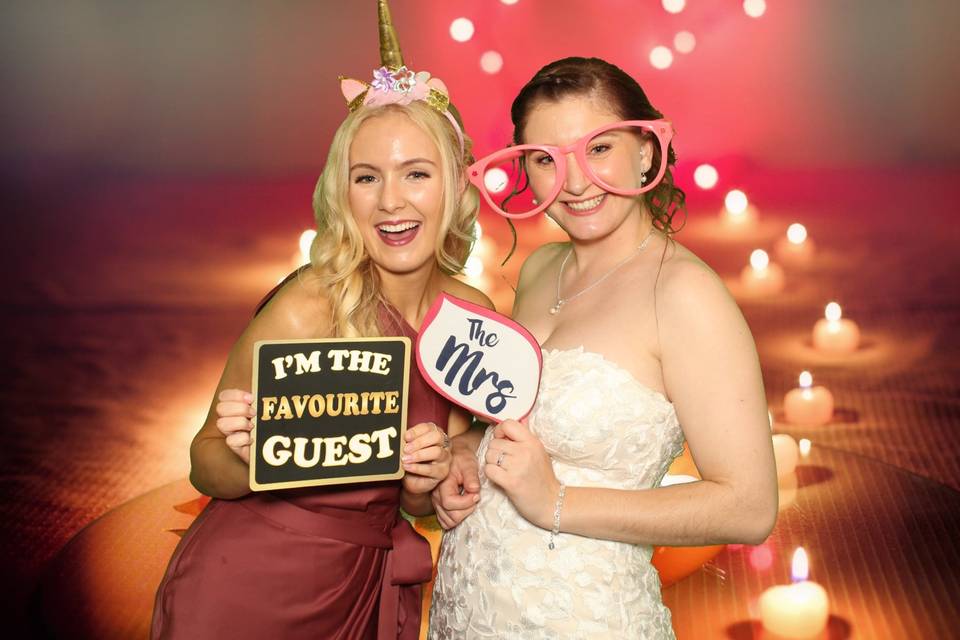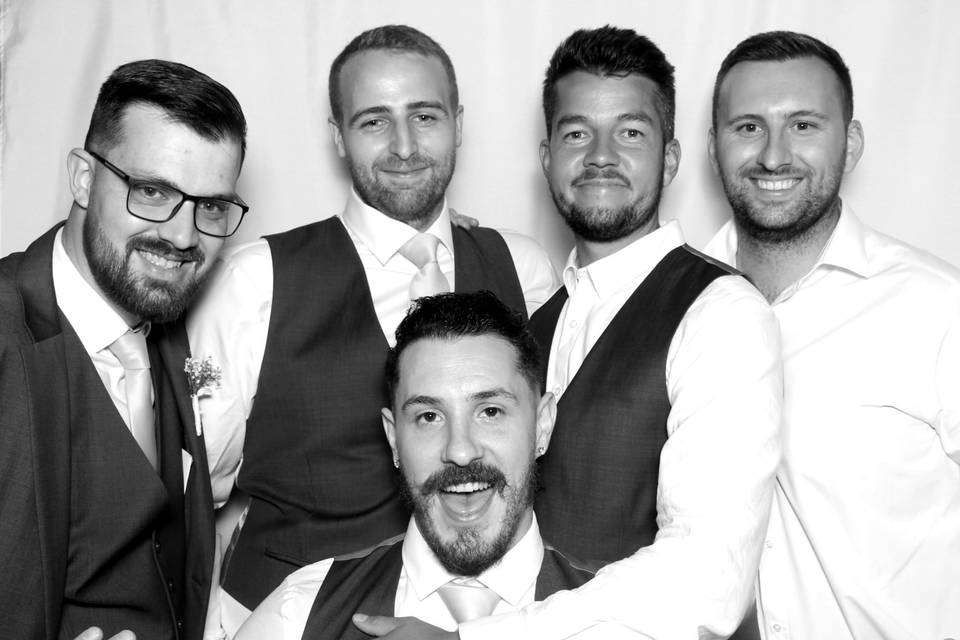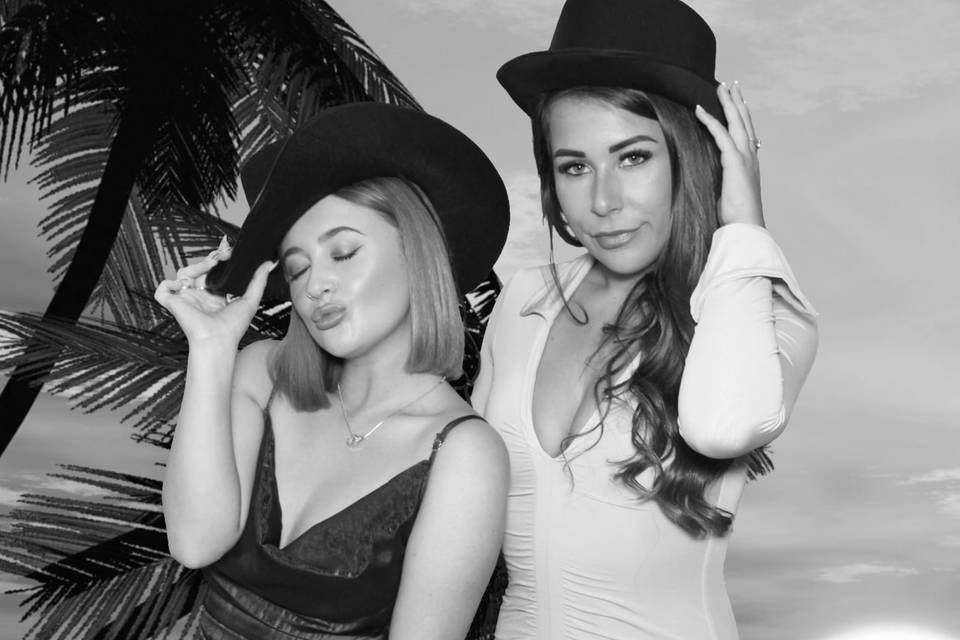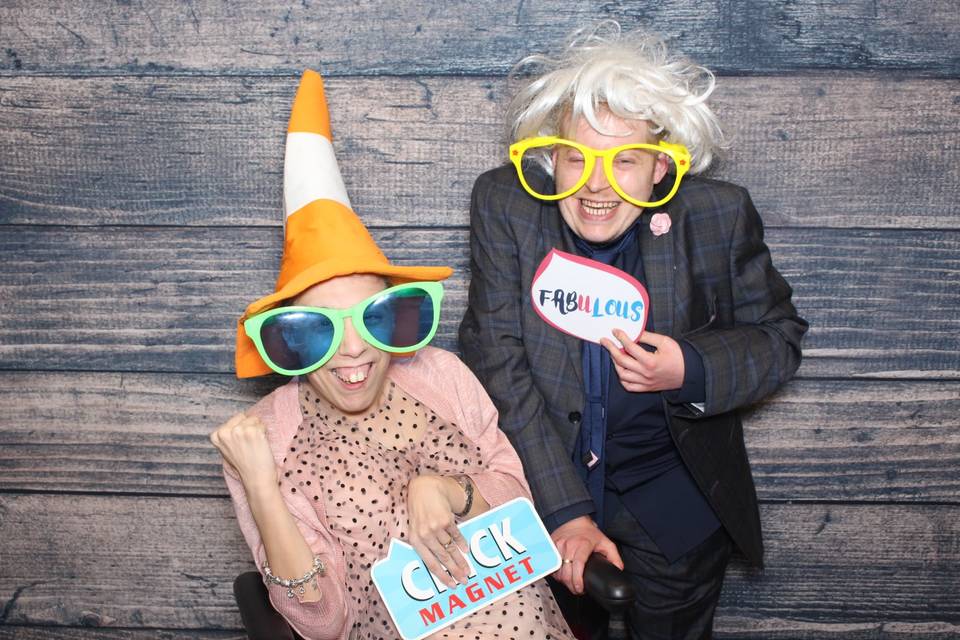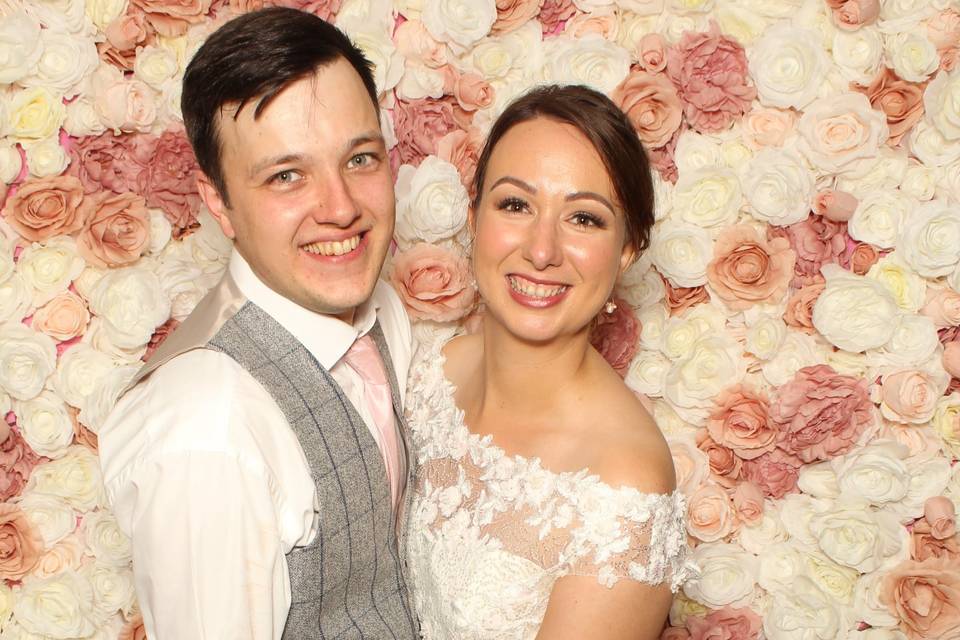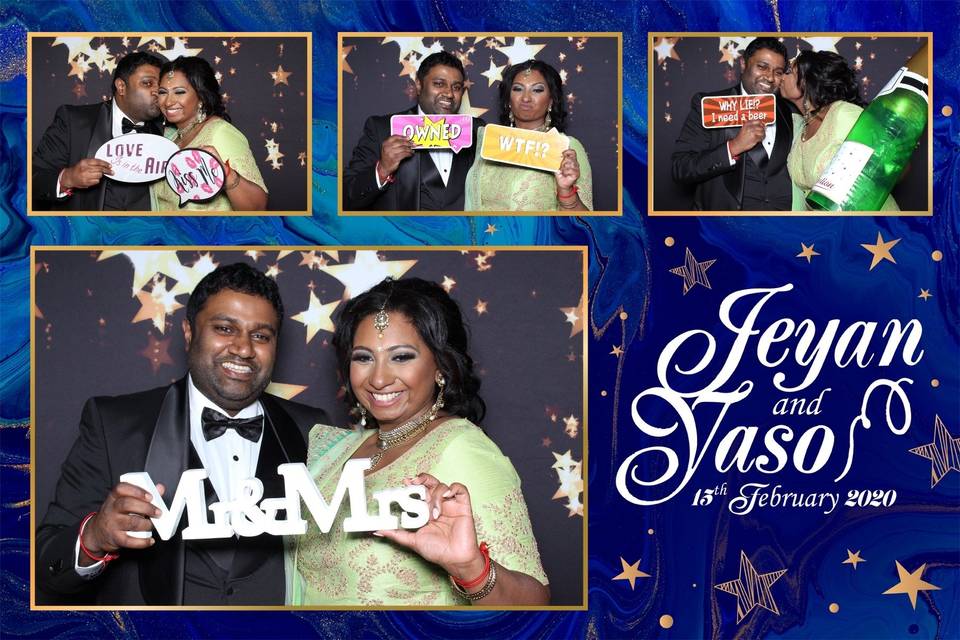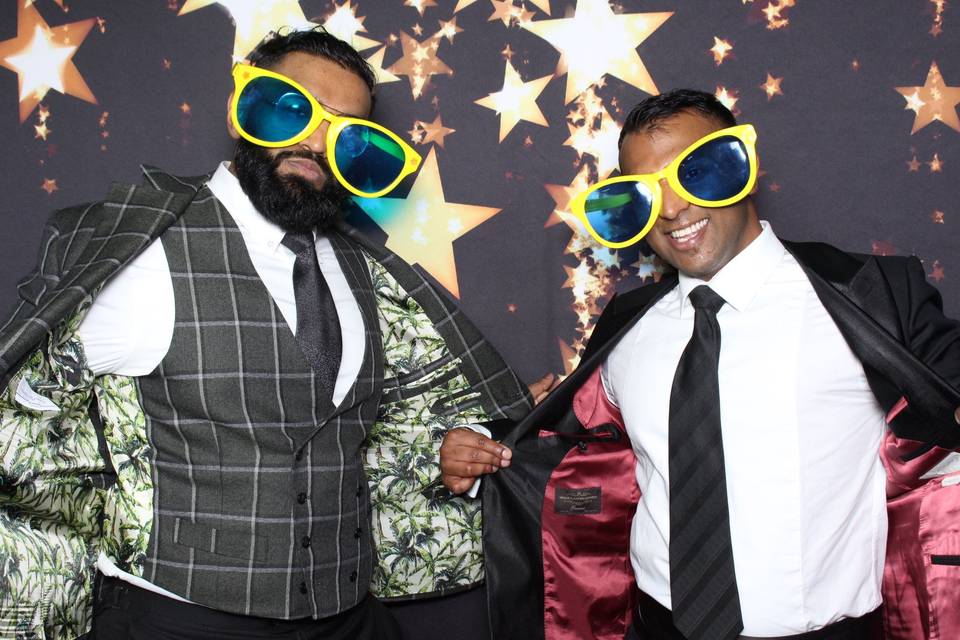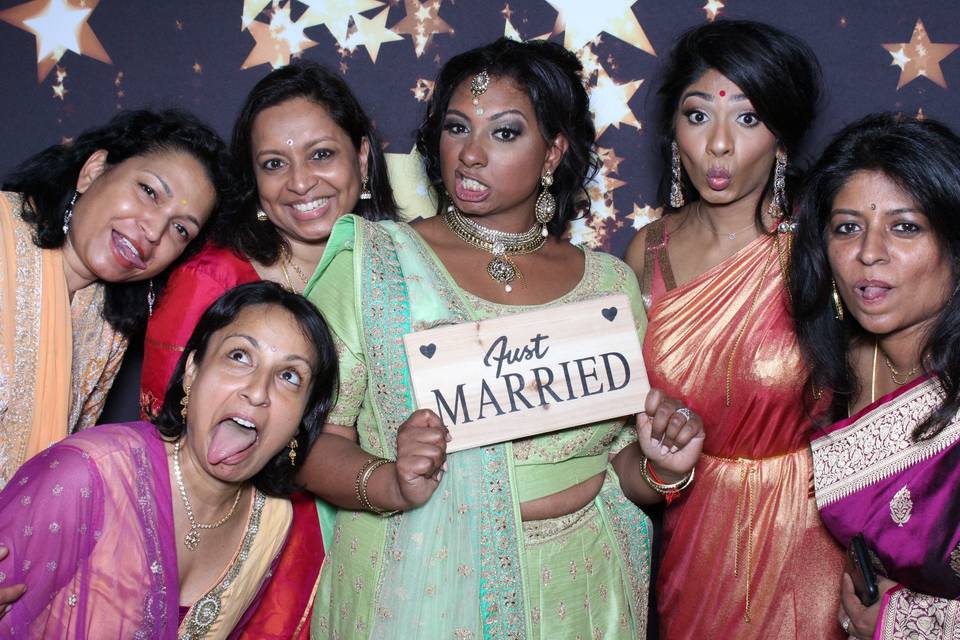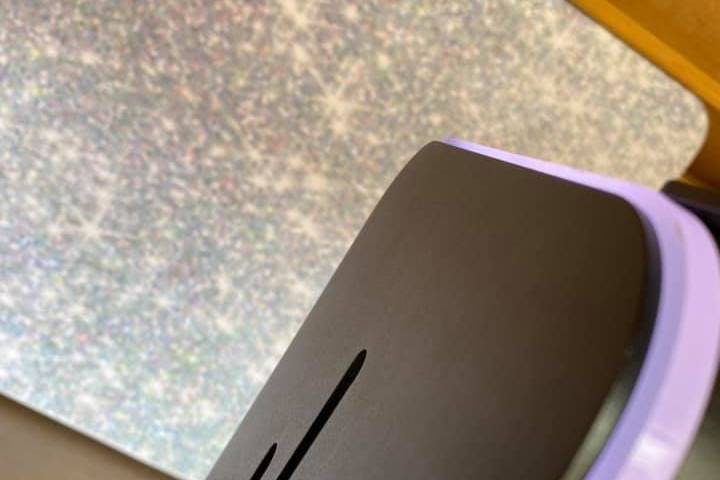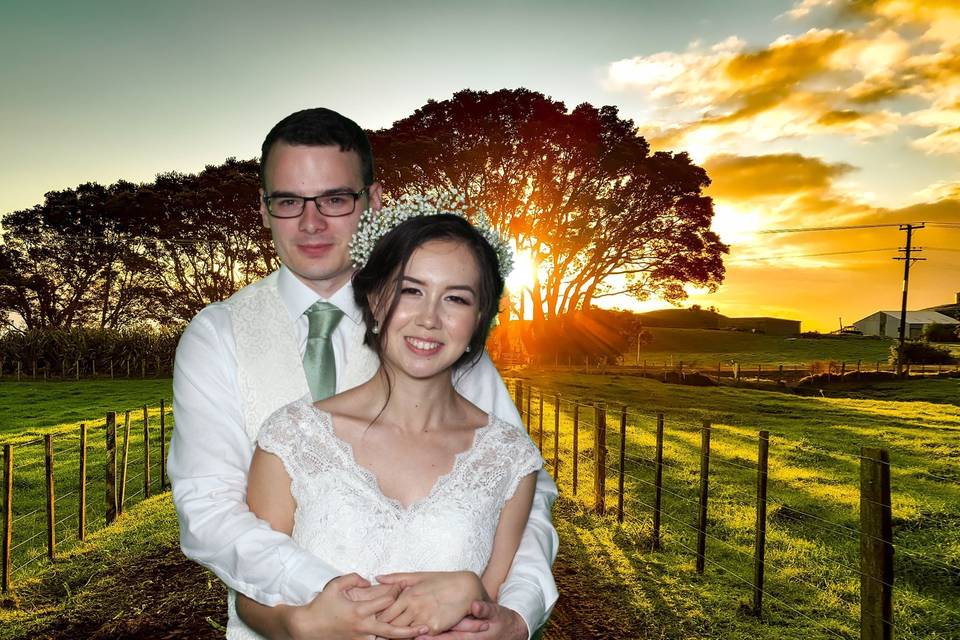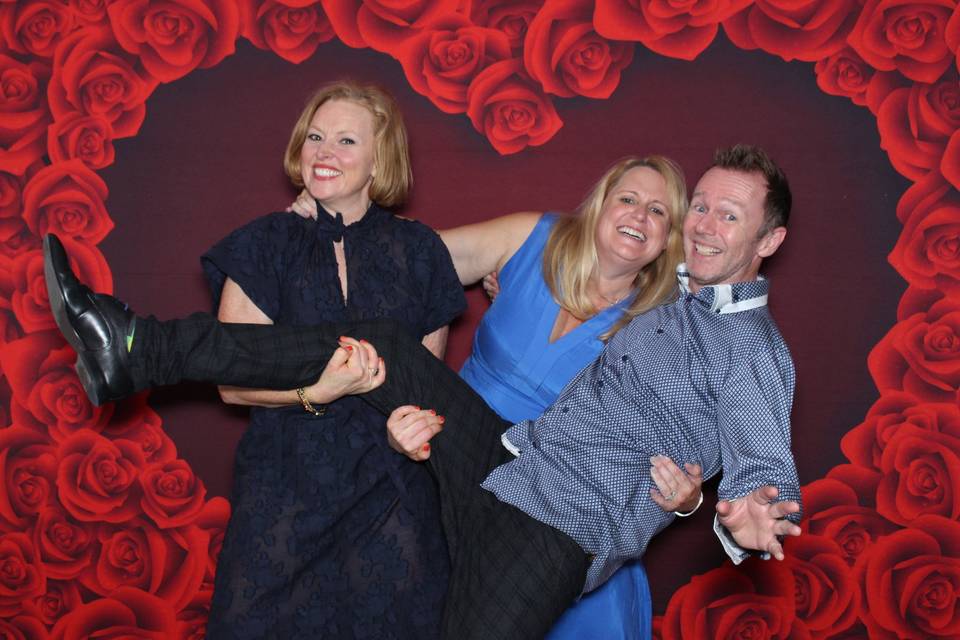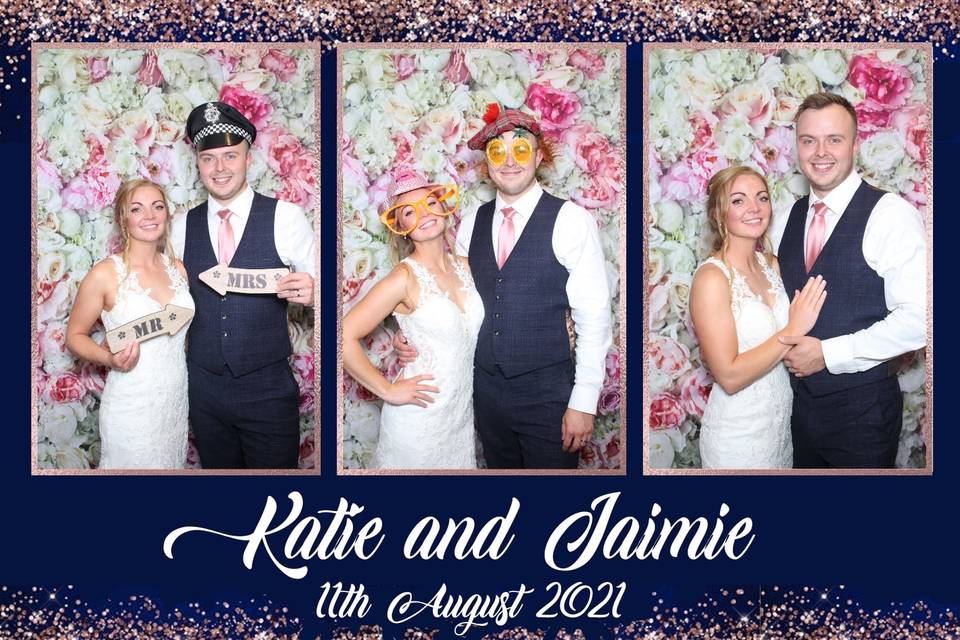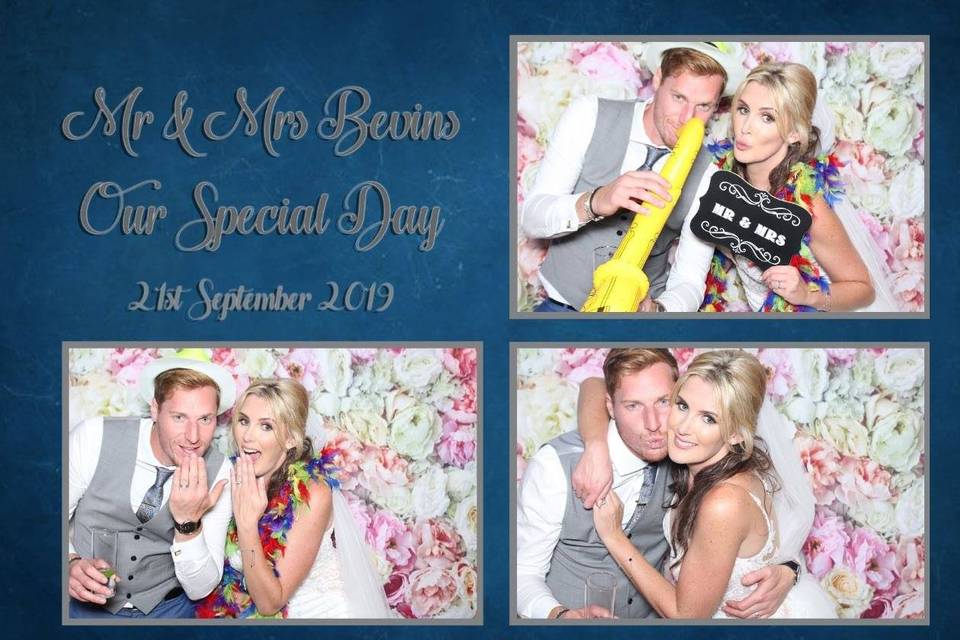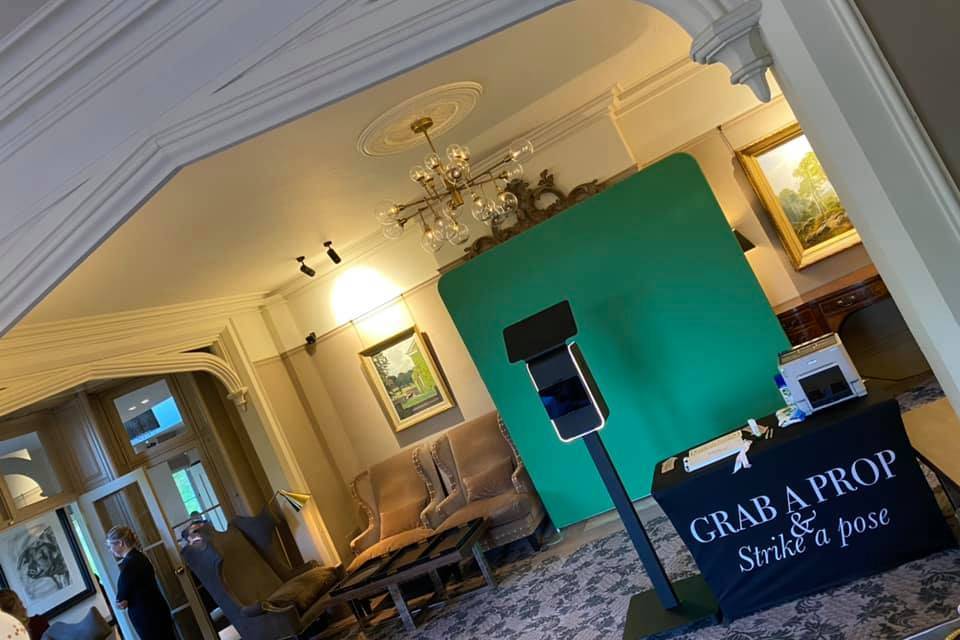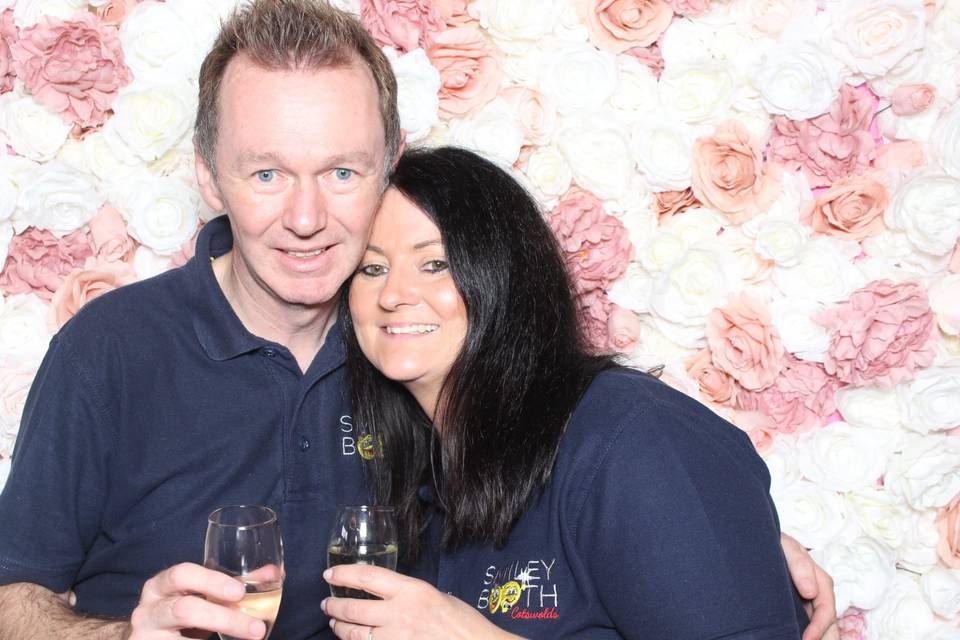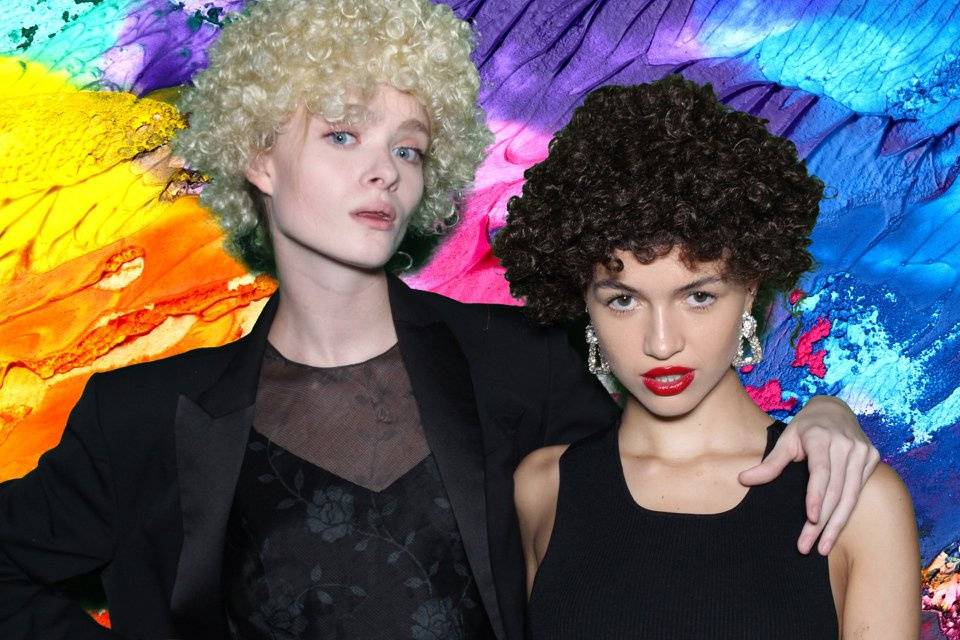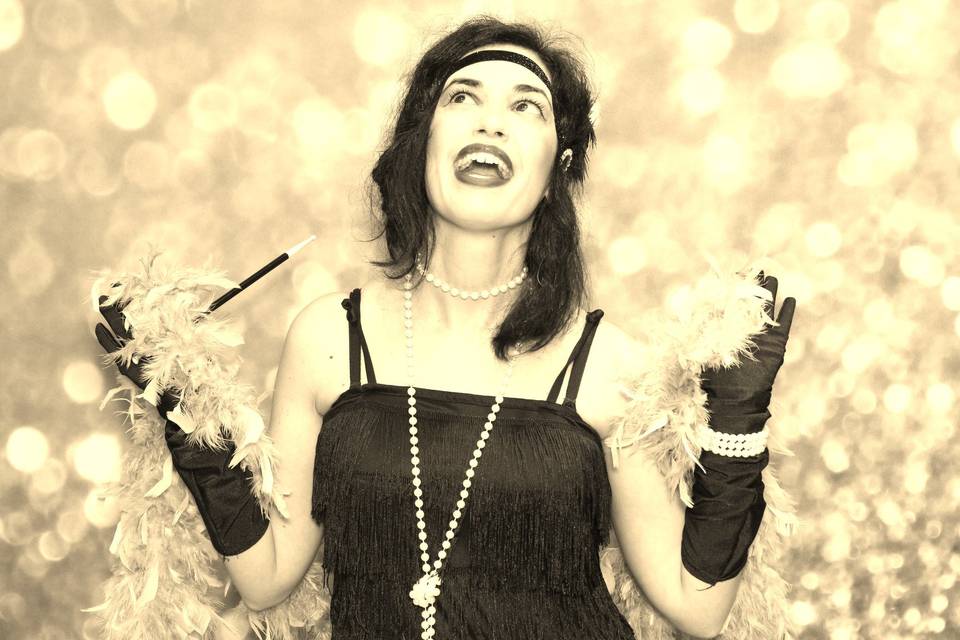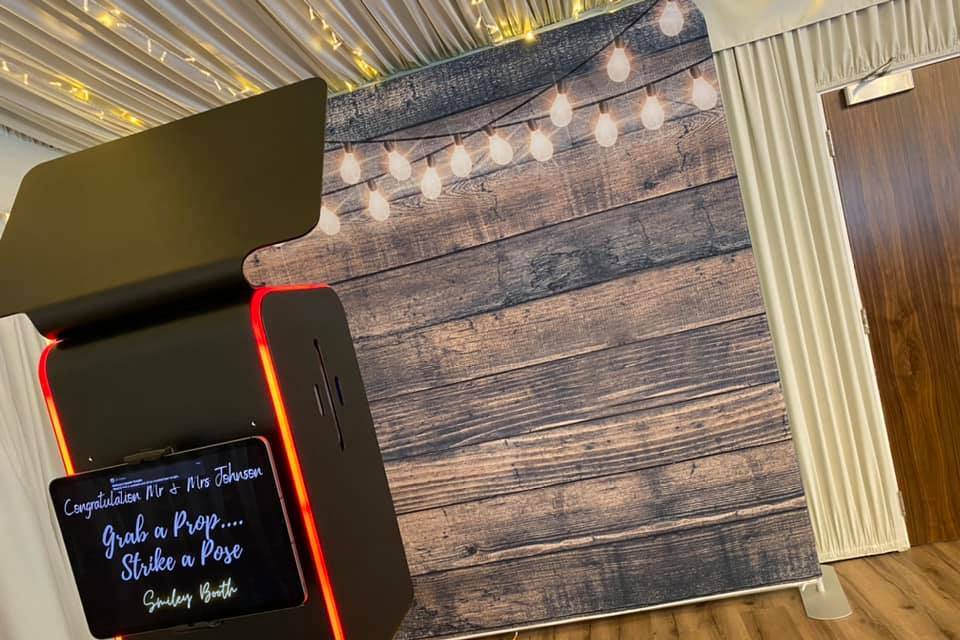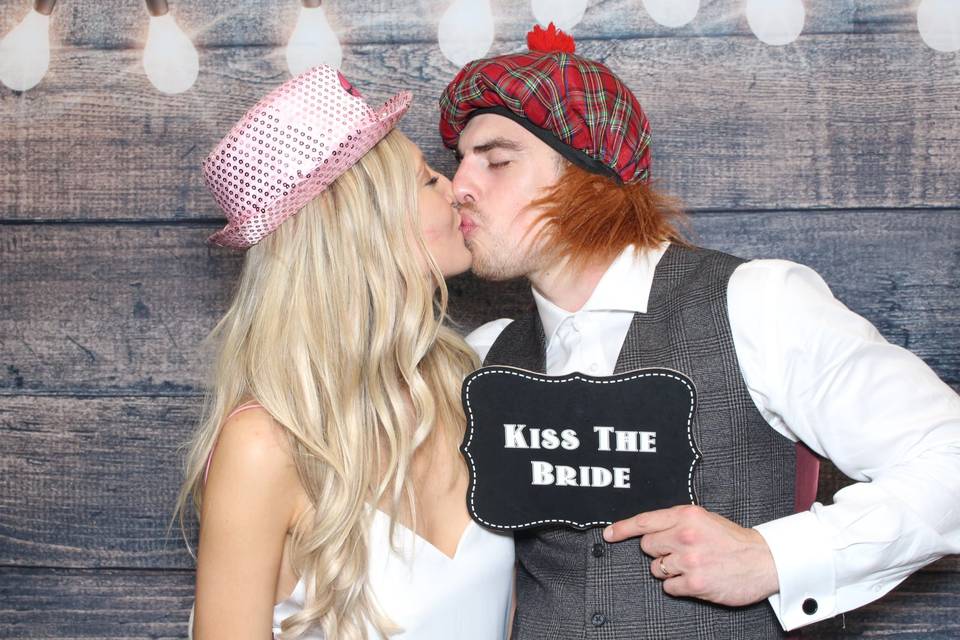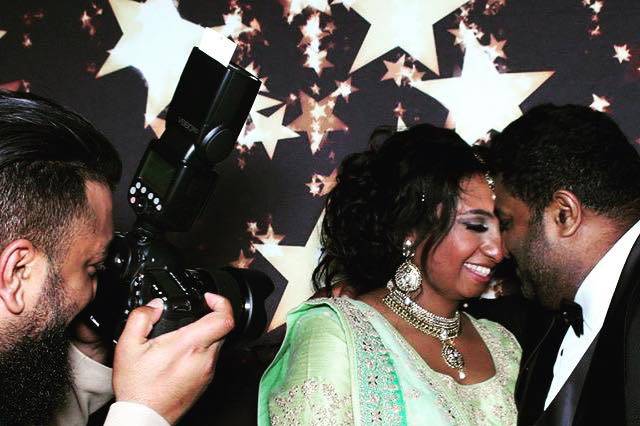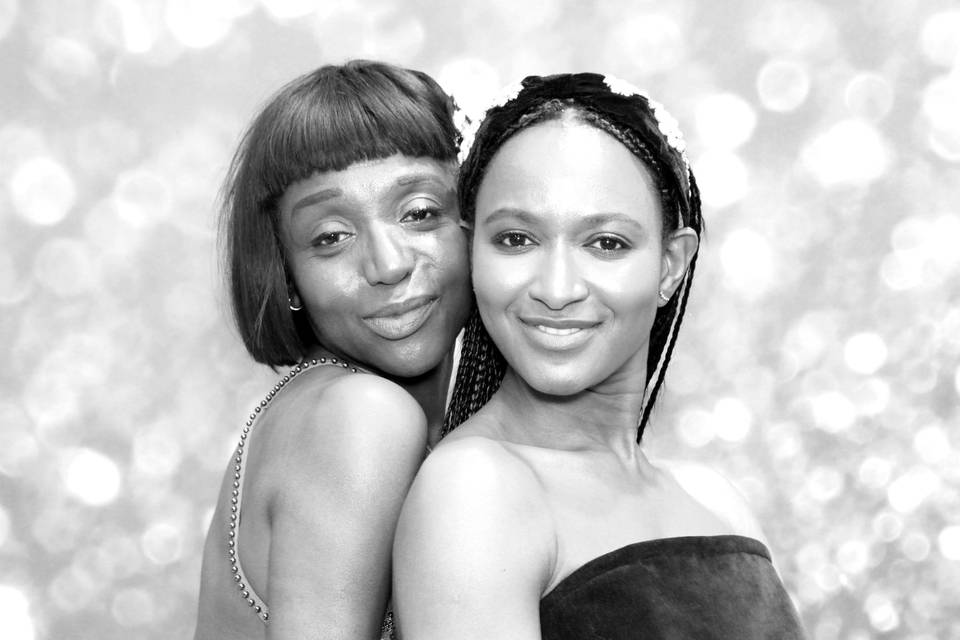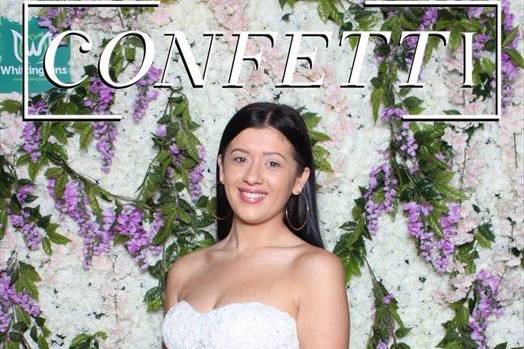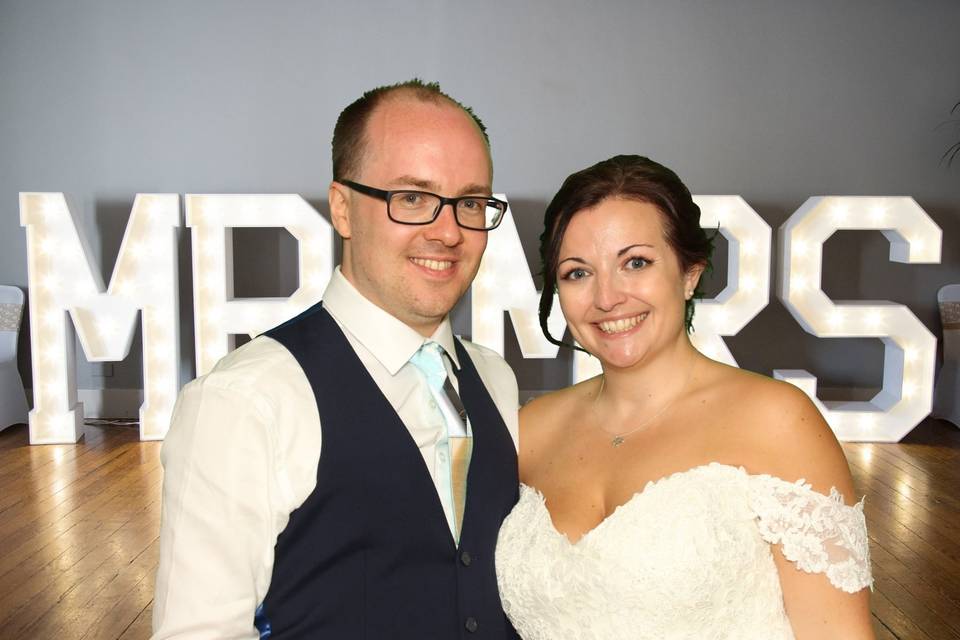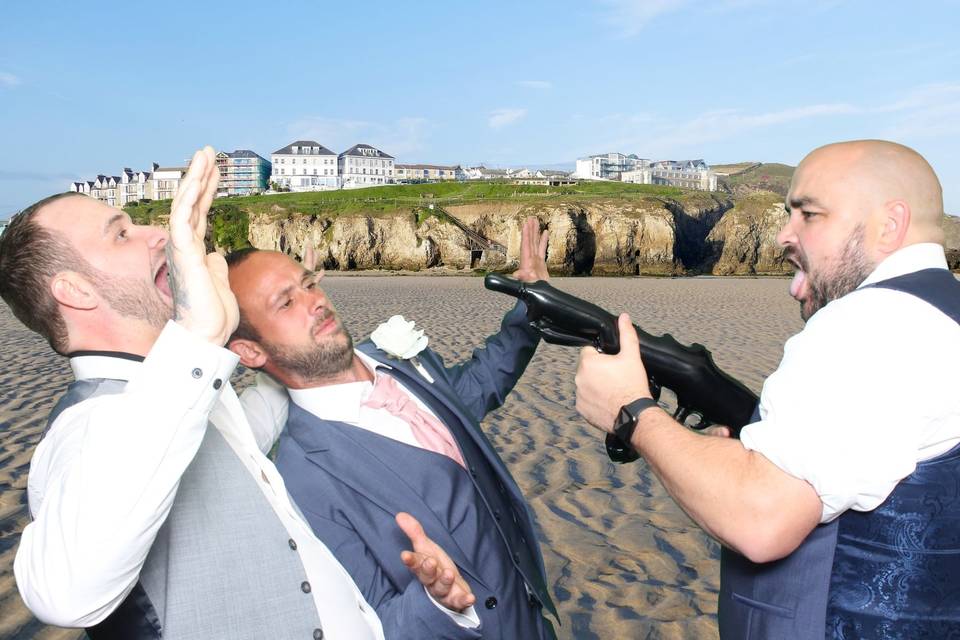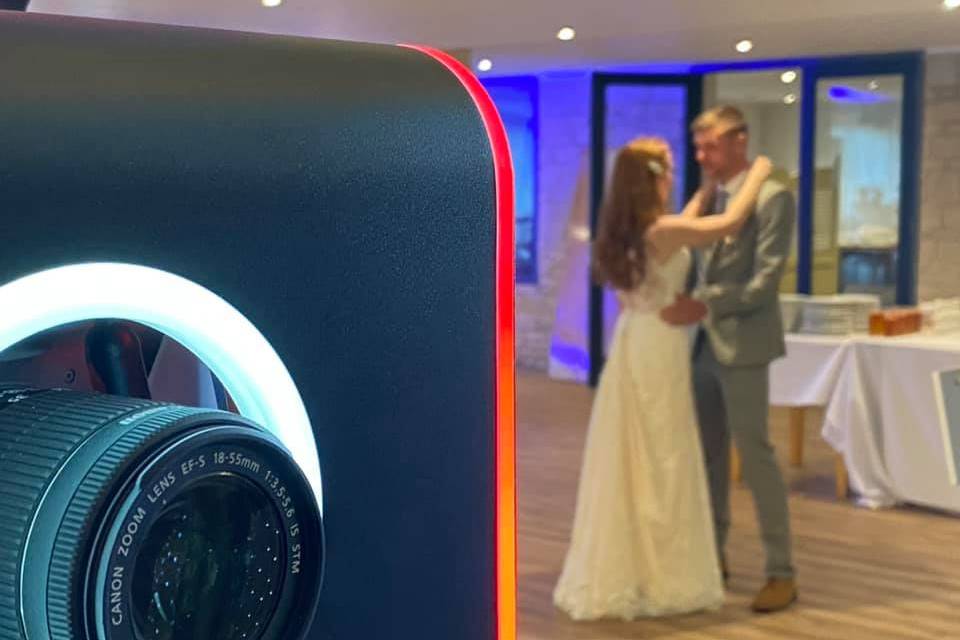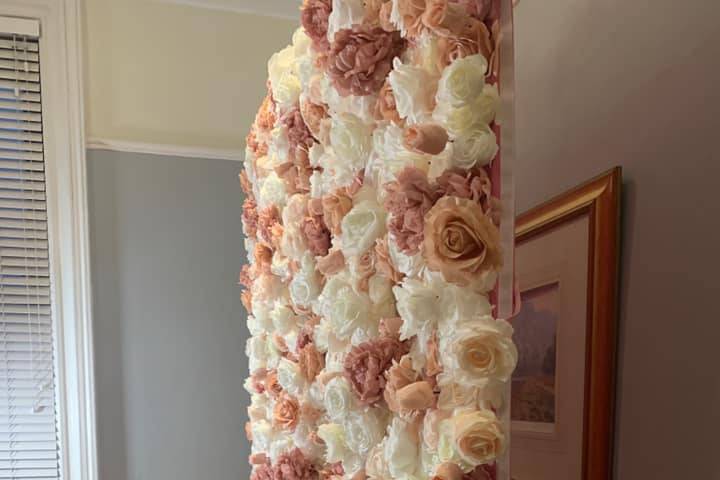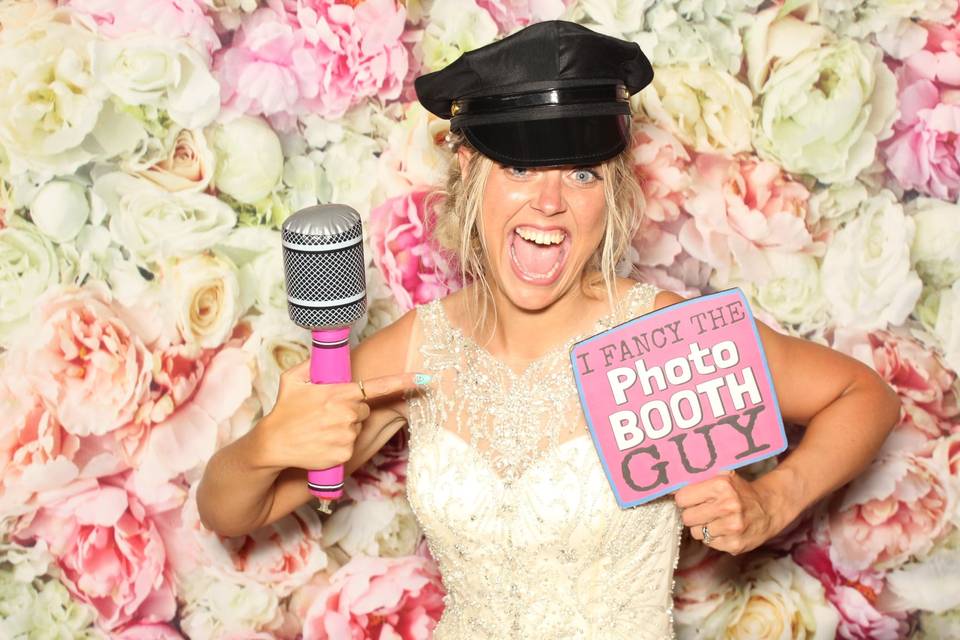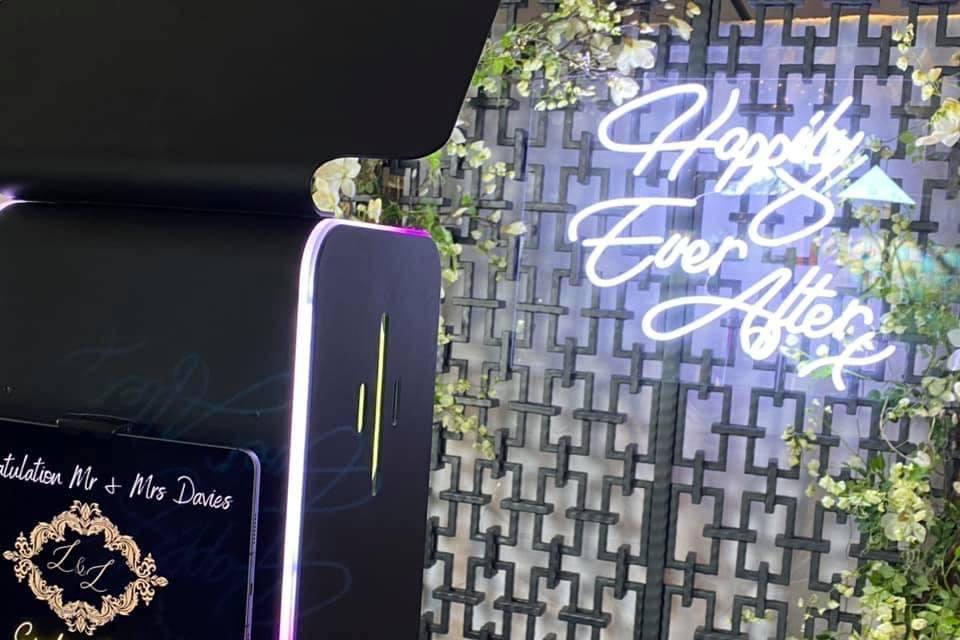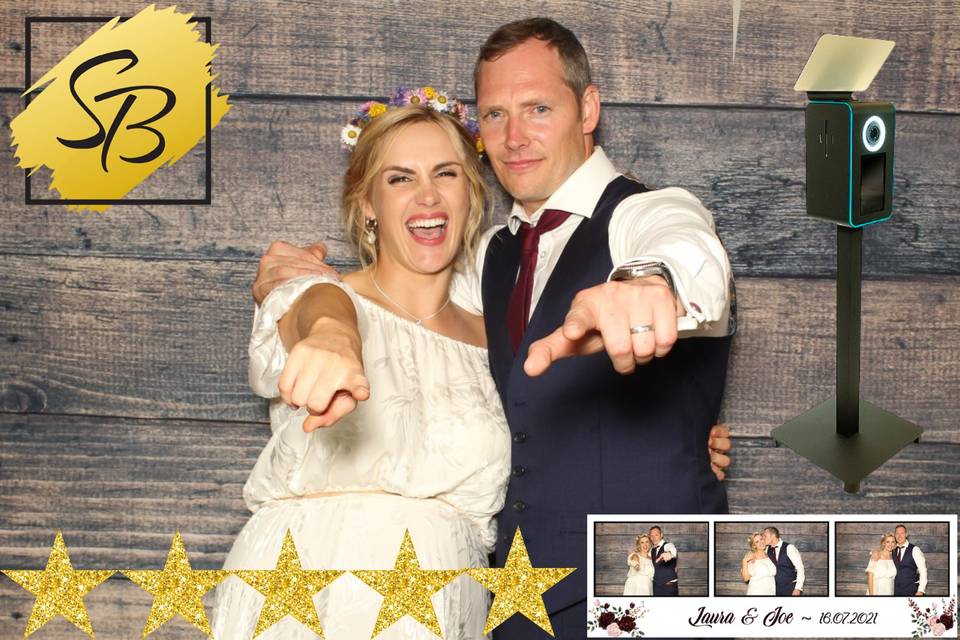 About
We'd love to talk and discover if one of our award winning photobooths is the solution you are looking for for your wedding 😍⭐️ We treat every wedding booking as if it was our own special day (and yes, Nikki and I are getting married in 2022). 👰‍♀️💍
Our passion is to make sure that you have the perfect photobooth experience and that all of your guests have the time of their lives😀😍........and every single moment is captured with the highest quality photos and videos. We believe in being totally open and transparent so that you can make an informed decision on the right photobooth supplier for your special day.
On this page you will find lots of information about what we offer - at the bottom of the page you will also find answers to our most frequently asked questions❓
A link is also included to our prices and packages (just click on the visit website link at the top of this page and you'll have instant access to our prices). Here you will see a break down of everything that is included in our packages and also what to expect if you choose us as your photobooth supplier.
Hitched couples receive a 10% discount off our core package prices, therefore core package prices for Hitched couples start at £562.50. We also offer a further 10% discount off our core packages for weddings in November, January and February (these are typically our quieter months). Booking deposits are £195 and balance payments are due 30 days before your wedding.👍
Our Basic Photobooth package price is £495. If you are working on a tight budget, it may be worth considering this option. The best value package for Hitched couples though (with lots of bells and whistles) is our 'Essential Package - £562.50 (with the 10% Hitched discount)
We want you to have all the information you need to be able to make an informed decison on the best photobooth solution available for your specific needs. If there is any further information you need that is not included here or on the link provided, please feel free to get in touch.
We do get booked very quickly (especially during the summer and around Christmas).
I'll give you a quick call to confirm our availability and send over a whatsapp message (if you are on whatsapp) and an email to thank you for your enquiry - you won't be bombarded with marketing messages; but you will then have instant access to me and I can answer any questions that you may have regarding a photobooth for your wedding - you can message me (Ian) anytime on 07486 401081.
Here's what is included in our 'Essential Package" - This package is £562.50 with the 10% Hitched discount applied and is our most popular wedding package ⬇️⬇️⬇️
3 hours of unforgettable photo fun
Our unique range of props and accessories
Fully managed open photobooth
Bespoke, unique photos designs for your prints
Email sharing direct from the booth
Unlimited downloads of high resolution images
Secure online gallery
Unlimited prints – yes unlimited!
Managed guestbook service with duplicate prints
Multiple digital background scenes
Animated gifs & boomerangs
Video messaging
Flattering photo filters – capture your guests in style
Animated prints for the wedding party
Digital copies of all imagery copyright free
Set up, break down and travel
Full incident insurance
Other packages include: Slow-Mo Video, Premium Luxury Flowerwall, Background Scenery, Enlarged Photo Prints, Animated Prints for all of your guests, Flip Books, Virtual Booth, Mosaic, Key Rings and Light Painting. (see full details here: (https://bit.ly/WeddingHitched)
If you are looking for a bog standard photobooth, then you are definitely in the wrong place. What we offer will blow your socks off and have your guests talking about it for years to come 💫😍😀 Our premium service levels, luxury flowerwalls and animated instant photo prints are what really make us stand out from the crowd - not to forget our top of the range, multi award winning photobooths :)
Packages are bespoke and we can build the perfect photobooth package to meet your specific requirements.
Our 3 core packages are our 1️⃣"Luxury Package", 2️⃣"Essential Package" (most popular) and 3️⃣"The Works"
Here's a link to our packages.... and full details of what to expect from a photobooth booking with us:
https://bit.ly/WeddingHitched
We are delighted to now be including Animated Photo Prints in our core wedding packages. These really add the wow factor 😲 to your special day and wedding guests just love them. They are printed instantly and are then slotted into a Lenticular Photo Holder. (Tilt the printed photo and watch it animate). And we also have a special offer currently running whereby you can include one of our luxury flowerwalls 🌸 🍃 in your package at no extra cost :)
⭐️⭐️Proud winners of 'The Most Innovative Photo Entertainment Company Award 2021' hosted by LUX Life!⭐️⭐️
We run Smileybooth professionally, full time and pride ourselves on providing the highest levels of service. Being a full time professionally run outfit is a big thing... it means that we can respond to any questions straight away and spend the time planning properly for your special day (not juggling 🤹‍♂️time around another full time job)
All of our booths are ✅ P.A.T testing approved and we have ✅ £10 Million Public Liability Insurance. SmileyBooth have catered for 1000's of weddings since 2008 winning multiple awards along the way 🏆🥇Nikki and I are award winning franchisees within the network.
❓Frequently Asked Questions ❓
Q. How much is a photobooth?
A. If you shop around (and we recommend that you do!), you'll find lots of different style photobooths available ranging anywhere from £200 up to £2000. The main thing is that you find the right solution for your special day! Our photobooth packages range form £625 - £1495. We apply a 10% discount to all bookings that come though Hitched... so for Hitched couples our prices start at £562.50. November, January and February are typically our quieter months, therefore a further 10% discount is applied for wedding bookings during these months. As a company our top three priorities are 1. User Experience 2. Outstanding Photo Quality 3. Providing V.I.P Service at all times (from initial enquiry through to sending over your online gallery after your wedding). If these closely match your priorities we would love to talk.
Q. How much space do you need?
A. As standard we ask for a floor space of 2 metres x 2 metres, but can work with less than this if required. Our Open Photobooths don't take up much space at all. The space required is for between the photobooth and the backdrop where you and your guests will stand for their photos and videos. Our luxury flowerwalls are 8ft wide and up to 9ft high (they have adjustable height). Our tension backdrops are 8ft x 8ft, or 8ft by 7.5 ft high (these haven't got adjustable height). We also have adjustable sized frames for GreenScreen and Black or White backdrops. Another option is to go backdrop free - this can work very well if the facing wall is decorated. We can also provide bespoke backdrops or 3D Scenes. We bring a table for the printer and for your guestbook. A small amount of space is required for your prop boxes and accessories too.
Q. Have you been to my venue before?
A. We have been providing photobooths Nationwide since 2008 and have catered for 1000's of weddings. So the answer is, probably yes. But if we haven't, that's really not a problem. We will liaise with the venue prior to your wedding to ensure that everything runs smoothly. If you would like us to speak with your venue prior to booking, that's no problem at all. We will happily contact them to discuss all of the venue requirements i.e. space, documentation required and set up to make sure that everything is in place should you decide to book.
Q. What time will you arrive to set up?
A. We always arrive a minimum of an hour before the start time. This ensures that we have plenty of time to set up and be ready for action at the agreed hire time. We inform the venue of our arrival time in advance and speak with them about the logistics. If you would like us to arrive a little earlier to set up before your guests arrive we can do that too at no extra charge.
Q. Will all my guests get a photo?
A. Every person who has their photo taken in the photobooth will receive a photo after their session. If there are twenty people in the photo, they will all get a copy... and extras if requested. Quality Instant Prints are one of the highlights of any photobooth hire. It's so lovely seeing everyone sharing the photos around in the evening. We want your guests to have as many copies as they need to enhance their experience with the photobooth.
Q. How long can I have the photobooth for?
A. In our experience 3 or 4 hours is the optimum hire time. This gives everybody a chance to have multiple turns in the photobooth. Most people go with a 3 hour hire, typically 7.30pm - 10.30pm. This works really well; if your evening guests are arriving at 7pm, it gives them time to chat and have a drink before we start. Then after 10.30pm most people are chatting, sharing their photobooth photos around and dancing and the photobooth typically goes quieter after this time. Saying that, if you do want more than 4 hours that's no problem and we charge £95 per hour for extra time.
Q. How long does it take to set up?
A. Set up time is approximately 45 minutes. We set up discretely as to cause no disruption to the flow of your day. Set up could be done quicker, but we like to make sure that everything is just perfect for the start of the hire. We set up the photobooth, back drop and make sure all of the props are arranged nicely. Your guestbook is placed on our table with sharpie pens and prit sticks - next to a sign that says "Please leave your wishes for the new Mr & Mrs". As you can appreciate, every venue has different lighting - so during the set up time we will run tests of the photos and videos and adjust our camera and lighting to make sure it is perfect for when the first guest comes into the photobooth.
Q. When do I need to pay?
A. We ask for a deposit payment of £195 on booking. The balance payment is then due thirty days before your wedding. At this time we'll also get in touch to finalise your design requests and make any adjustments that you may require, e.g tweaking timings etc.
Q. What different backdrops do you have?
A. Our luxury premium flowerwalls are very popular! If you are looking for a flowerwall a big thing to look out for in the photos is that there are no holes between the flowers. These can be seen in many of the panel flowerwalls that are used and promoted as luxury (we used to use them). The flowerwalls that we now use are purchased from 'The Flowerwall Shop" (www.theflowerwallshop.com) and are the very best on the market and used as permanent fixtures at high end salons and by many influencers. We also have 9 tension backdrops - Pink and White Floral, 2 wooden effect, Gold Sparkly, Silver Sparkly, Red Roses, Black with Gold Stars, Sliver spotty sparkles, blossom trees. In addition these we also have plain white or black backdrops.
Q. What are the Greenscreen options?
A. We have access to thousands of Greenscreen Images that can be used. We will talk with you to find out exactly what you are looking for and then get some options straight over to you. Some couples really struggle to choose what they would like to have for their greenscreens. We always help by making suggestions and by sending over examples. Popular greenscreens include - The outside of your wedding venue, favourite holiday destinations, on the beach, flowerwalls, fireworks, rustic themes..... and recently (which I really liked) we used a photo taken at the exact spot where Daniel proposed to Laura :)
Q. Do you do social sharing?
A. Yes, social sharing is becoming more and more popular. You can share to Facebook, Instagram, Twitter and email directly from the photobooth. It's really important with social sharing to check that the venue has good wifi. Sometimes the firewall on the venues wifi can cause issues with sharing straight to the internet from any photobooth. A good questions to ask your venue is if a photobooth provider has done social sharing before from the venue. If it is a problem, the posts will go on to social media the next day once the photobooth is back on our office wifi.
Q. Can I have video messaging?
A. Yes you can and we just love doing them. The video messages can be accessed in your online gallery the day after your wedding. They can also be shared directly from the photobooth to social media platforms or email. The feedback we get from couples after the wedding with regards to their video messages are so heart warming. The video messaging along with the photos will be watched and looked at for the rest of your lives together :)
Q. Do you do gifs?
A. Gifs and Boomerangs can be included in your package and they really get your guests animated during their time in the photobooth. They are also great for sharing on social media, during or after your wedding. Animated Gifs and Boomerangs really bring your images to life. They are great for really getting the feel of your guests emotions during their time in the photobooth. Gifs and Boomerangs are currently very popular on social media and your guests will share away on their platforms after your wedding. If you are having greenscreens, the greenscreens of your choice will be used in the Gif / Boomerang backgrounds. If there is a certain theme / style you would like for your gifs thats no problem as all - we can adjust the speed, number of frames and backgrounds to suit your requirements. To really enhance your guests experience and to make sure they have a 'take away' we will allocate frames from the gifs / boomerangs and they can also be printed instantly on your print design.
Q. What flowerwalls do you have available?
A. We currently have 2 premium luxury flowerwalls available. Our luscious rich rose gold flowerwall with white ivory flower and our green scene greenery hedge including white roses and wisterias. If you are looking for a flowerwall a big thing to look out for in the photos is that there are no holes between the flowers. These can be seen in many of the panel flowerwalls that are used and promoted as luxury (we used to use them). The flowerwalls that we now use are purchased from 'The Flowerwall Shop" (www.theflowerwallshop.com).
Q. How do I pay?
A. We accept payment via bank transfer, phone / online card payment or paypal. We also accept Amex payments. Details / links will be emailed over to you should you decide to book.
Q. What do the guestbooks look like?
A. Typically couples opt for our white or black guest books. We can also provide different colours or personalised guestbooks if requested. At the end of the evening your guestbook will be full of instant prints and comments from your guests. Your guestbook will be handed to you at the end of the night - many couples comment afterwards saying how they loved flicking through their guestbook over breakfast the next morning. The guestbook is something that you will treasure forever after your wedding day.
Q. Can I use my own guestbook?
A. Yes if you already have a guestbook, we would be happy to manage it for you and fill it to the brim with photos and guest messages. I've seen some wonderful guestbooks that have been personally designed by the future bride and groom. If you are doing your own guestbook for the photobooth, make sure that it is ring bound so that it is o.k with the extra thickness with the photobooth photos included.
Q. How many plug sockets do you need?
A. Just the one. The closer to the photobooth the better. We will liaise with the venue regarding power before your wedding and we always have extension leads with us. If the plug socket is further than 15 metres away from the booth, we'll bring our extra long extension cable :) If your wedding reception is in a marquee, we would much prefer to get power from the main building if possible. Generators can sometimes cause problems if there are power fluctuations.
Q. What happens if my wedding is cancelled due to Covid?
A. Ideally we would move to your new booking date. If that's just not possible we will issue a full refund. As you can imagine, during the covid lockdown this was a real problem for our wedding booking couples. Most of our couples moved dates and we resent a booking confirmation email with their new dates. Refunds were given to couples who cancelled their date with no future date in mind, or they went ahead with a small restricted wedding and it was not possible to have a photobooth.
Q. Do you do key rings?
A. Yes we can offer key rings as part of your package. Your photo print designs would be adapted so that we can easily use our keyring cutter and slot your photos (double sided) into the keyring holders. They are very popular with wedding guests and a lovely wedding favour. The cost to add keyrings to your package is £1 per keyring. The keyrings that we use are 70 x 45 mm.
Q. What print designs do you have?
A. We have a dedicated graphic designer in our team and can create a bespoke design to match your wedding theme and colours. Kate does all of our print designs and she has been creating bespoke designs for our photobooths since 2008. Whatever your requirement, no matter what... Kate can produce a design that you will be delighted with. We will send proofs over to you and you can request as many amendments as required until it if perfect for you.
Q. What props do you provide?
A. We always take a large amount of props and accessories to weddings. Including hats, wigs, glasses, prop signs and inflatables. We can also provide personalised prop signs. If there are specific props you would like for your wedding we can source these for you too. We typically use black prop boxes for all of the wigs, hats and accessories and also bring with us a couple of antique looking small suitcases for the prop signs and glasses.
Q. What distance do you travel?
A. Distance is rarely a problem as we have Smileybooth teams dotted around England. Personally I am happy to travel up to around 100 miles. (we don't charge extra for travel)
Q. Do you do Black and White photos.
A. Black and white photos are currently very popular and are used at many weddings. We have a huge selection of photo filters that can be selected from on the day or auto applied to your photos if requested. We get quite a few requests for Kardashian style photos - and that's no problem at all. We will talk you through all the options available and make sure that you get the style that is right for you.
Q. How many people can be in the photo?
A. If you choose to have a photo print design with landscape photos you can get 15 - 20 people in the photo. If you have vertical photos you can have approximately 8 - 10. As our photobooths are fully managed we can zoom in or out depending on the number of people in the photobooth.
Q. Can the photobooth be unattended?
A. All of our booths are fully managed. There are many reasons for this.. but to name a few; we pride ourselves on providing the very best quality photos and video - this means making sure that the lighting is right throughout the night, zooming in and out on photos, guiding your guests and retaking photos when required. We will also fully manage your guestbook to make sure that it is full of photos and lovely messages from your guests. On the rare occasions where technical problems or paper jams occur - we are also on hand to resolve the issue within mintues.
Frequently Asked Questions
Services:
Booth Attendant
Digital Copies
Fancy Dress and Props
Instant Prints
Live Social Media Sharing
Photo Book
Video Messaging
Recommended by 100% of couples
Quality of the Service

Rating 5 out of 5

Response time

Rating 5 out of 5

Professionalism

Rating 5 out of 5

Value for Money

Rating 5 out of 5

Flexibility

Rating 5 out of 5
Amy G.

Married on 13/08/2021

Absolutely recommend!

We booked SmileyBooth through a wedding show and unfortunately our wedding got postponed due to the Covid situation. SmileyBooth were very understanding and accommodating and they postponed our booking with no issues. They were in contact with us throughout to ask our preferences on the green screen options, guest book and the personalised photo prints.
We were pleasantly surprised on the day by the professionalism of this service. It was a huge green screen with a lovely lady there to help operate and many props to choose from. She ensured that all guests took their photo home then stuck the additional copy in the guest book for them to sign. I have been to a few weddings where this part can be forgotten about, so we absolutely loved reading the comments and seeing the photos from our special day. Near the end of the evening, she noticed that the bride and groom hadn't been in the booth yet, so she came to find us so we had a photo to put in the front of the guest book. I could not recommend this more. Thank you for being part of our special day.

SmileyBooth Events's reply:

Thank you so much for your review Amy, it's very much appreciated. It was our pleasure to provide a photobooth on your wedding day 😀♥️💫

Christian H.

Married on 30/10/2021

Amazing service

Smiley booth provided an excellent open booth for us. Great fun and photos if our friends and family on our best day ever!

SmileyBooth Events's reply:

Thank you Christian. It was our pleasure and I'm so glad you all enjoyed the photobooth. Massive congratulations to yourself and Phoebe :)

Sarah L.

Married on 21/08/2021

Absolutly amazing, true professionals.

We had Ian booked for our recent wedding (August 2021). Our guests had an amazing time, the photo booth was a huge sucsess. Ian's props were great fun and catered for all ages from our grandaughter who is 2 to the oldest guest who was 78. We highly recommend Ian, he's professional, a good laugh and communication was 100%.

SmileyBooth Events's reply:

Thank you Sarah! It was a wonderful evening and it was great to see everyone having such an amazing time in the photobooth 😀♥️💫

Ellie

Married on 21/05/2021

Don't think about anyone else!


Why we LOVE smiley booth with Ian:
- Ian is an all round top bloke! So kind, funny, patient and hard working!!
- made a menial job of signing the guest book a fun activity for our guests to enjoy.
- several copies of each photo
-VERY prompt delivery of photos and videos to our email the next day
- absolutely hilarious videos which we will look back on for years to come.
-personalised logo on our print to make it personal to us
I have no negatives to share, I'd have him back again in a heartbeat x

SmileyBooth Events's reply:

Thank you Ellie 😀♥️💫 We loved providing a photobooth at your wedding ⭐️ Everyone was so lovely and it was great seeing them all have so much fun 🥳


Deals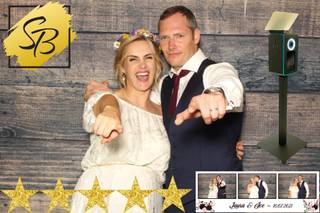 Exclusive
10% discount for couples at Hitched
If you're coming from Hitched we'll give you a 10% discount on the services hired. Don't forget to present your voucher when you come see us.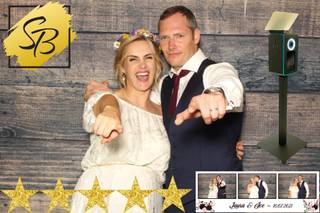 Discount
November, January and February Weddings
November, January and February are typically our quietest times of the year. Therefore we offer a further 10% discount for any weddings within this period. With the 10% discount already applied to Hitched couples, your photobooth hire price would start at £500.
Map
Greenlands Business Centre B98 7HD Gloucester&nbsp(Gloucestershire)