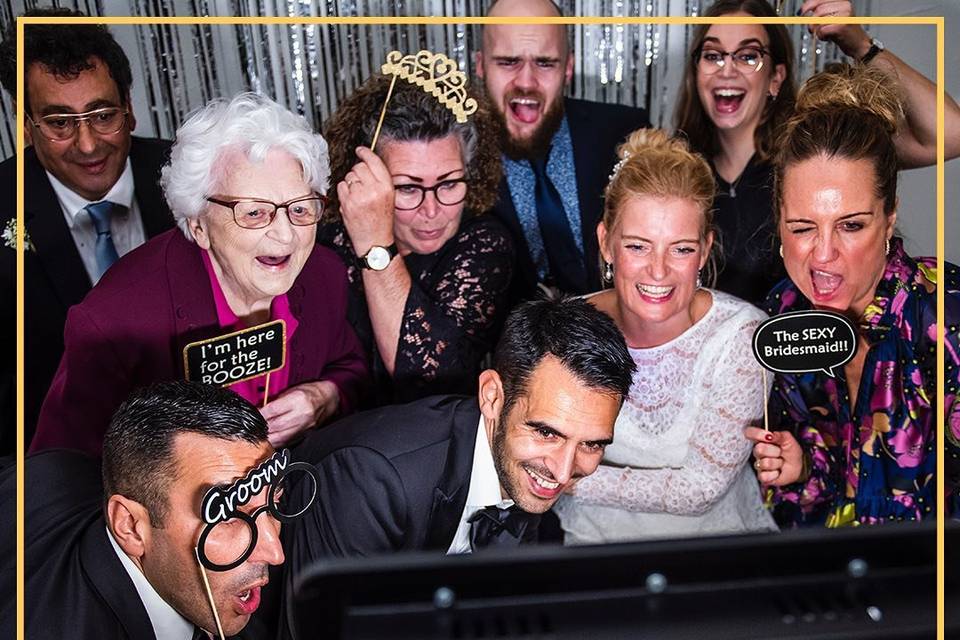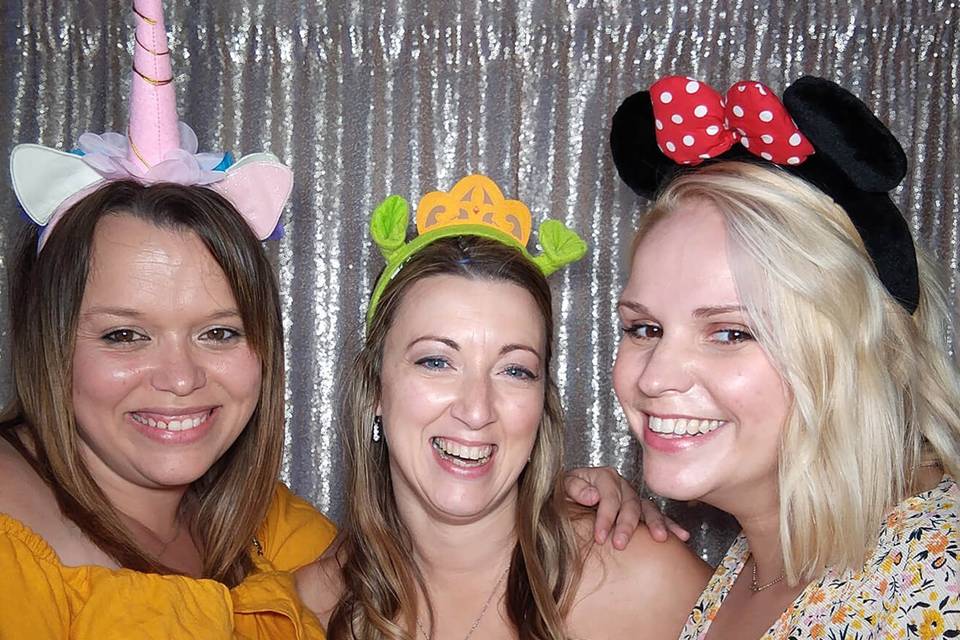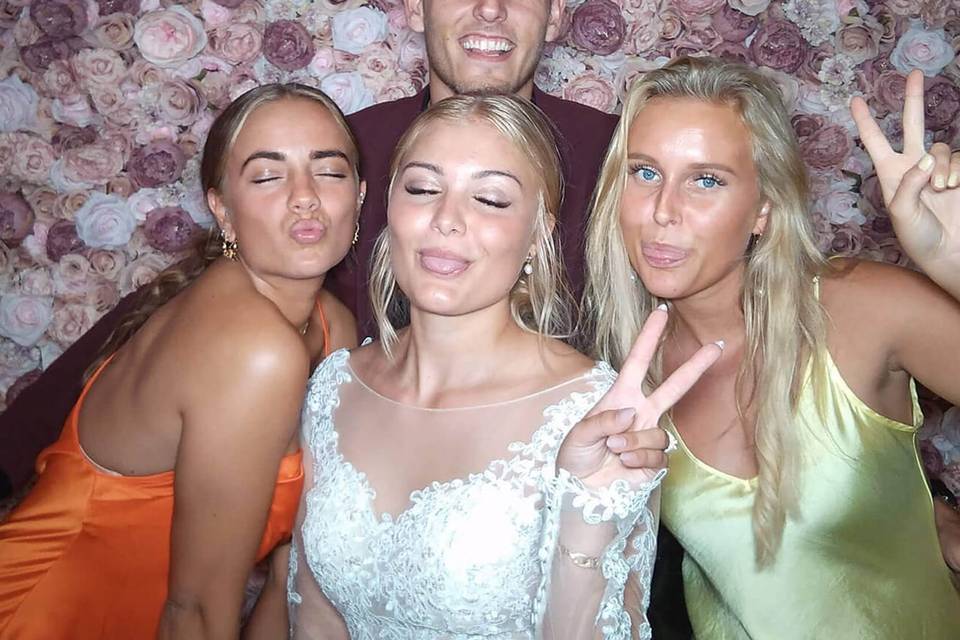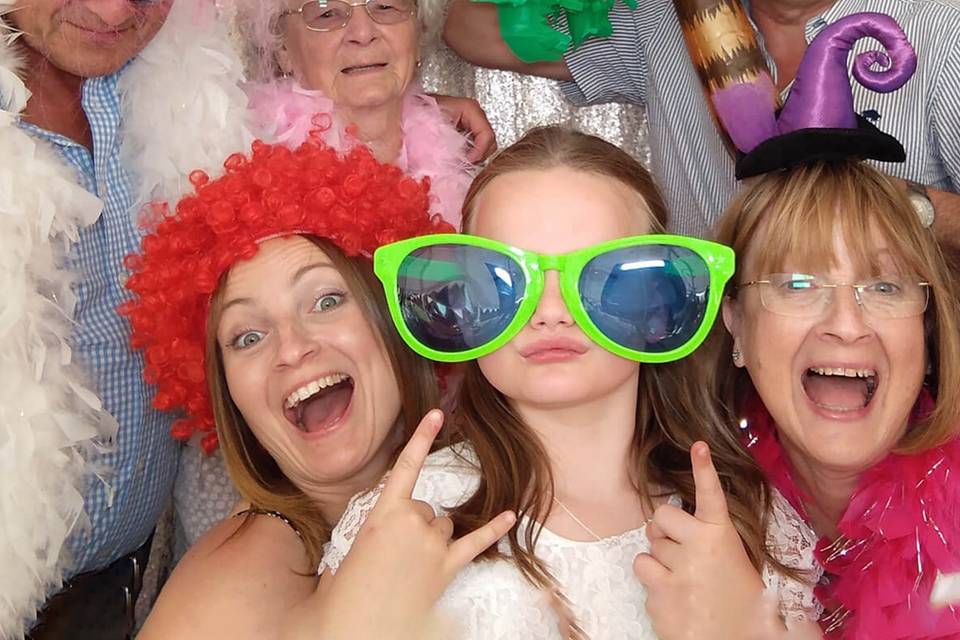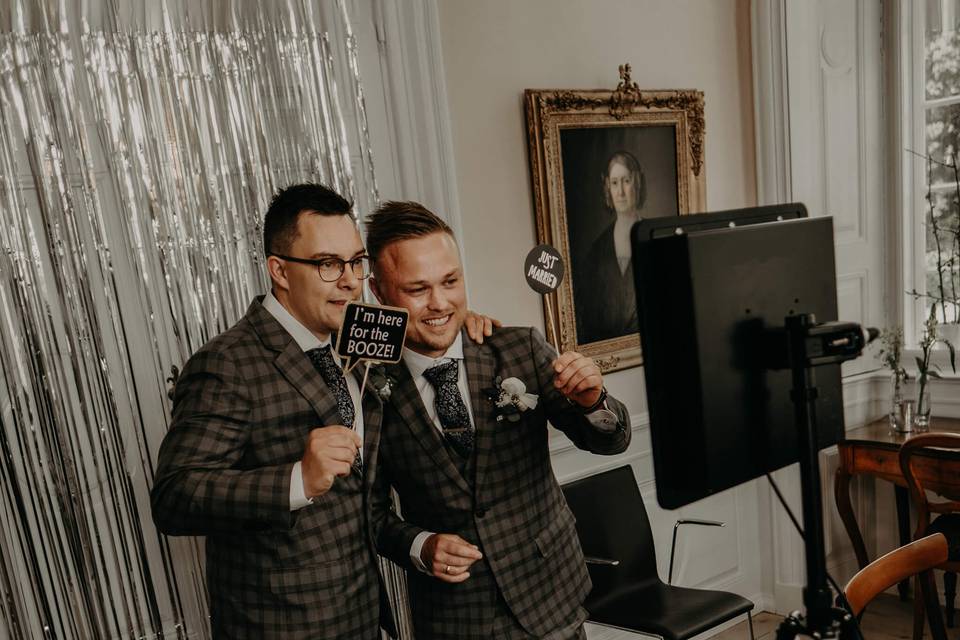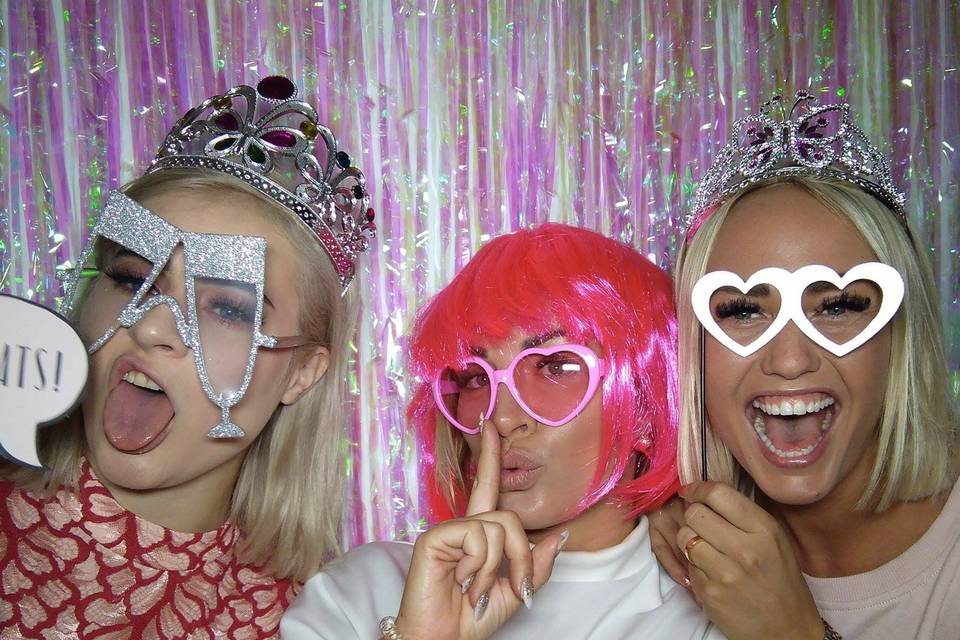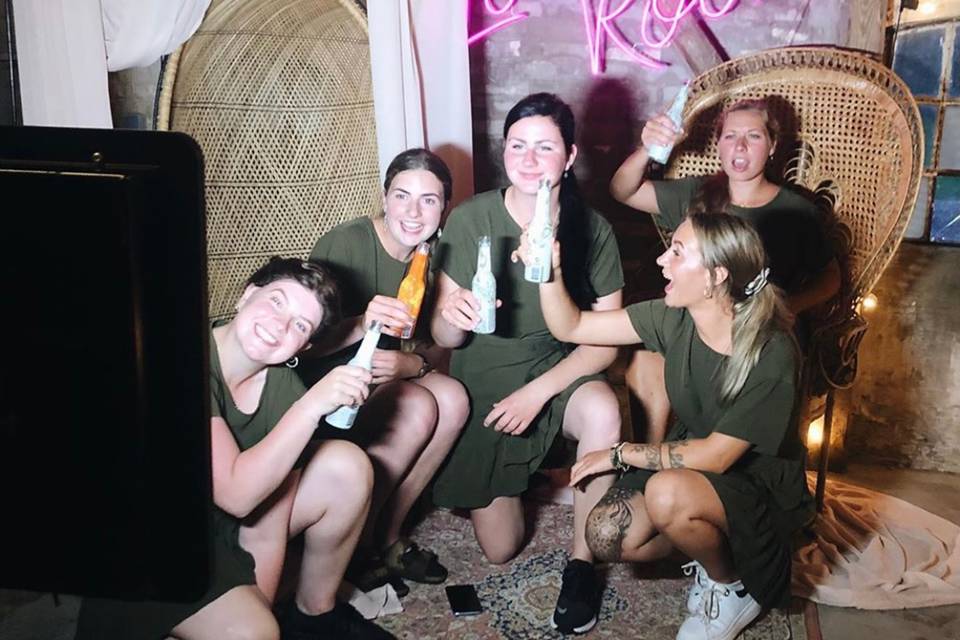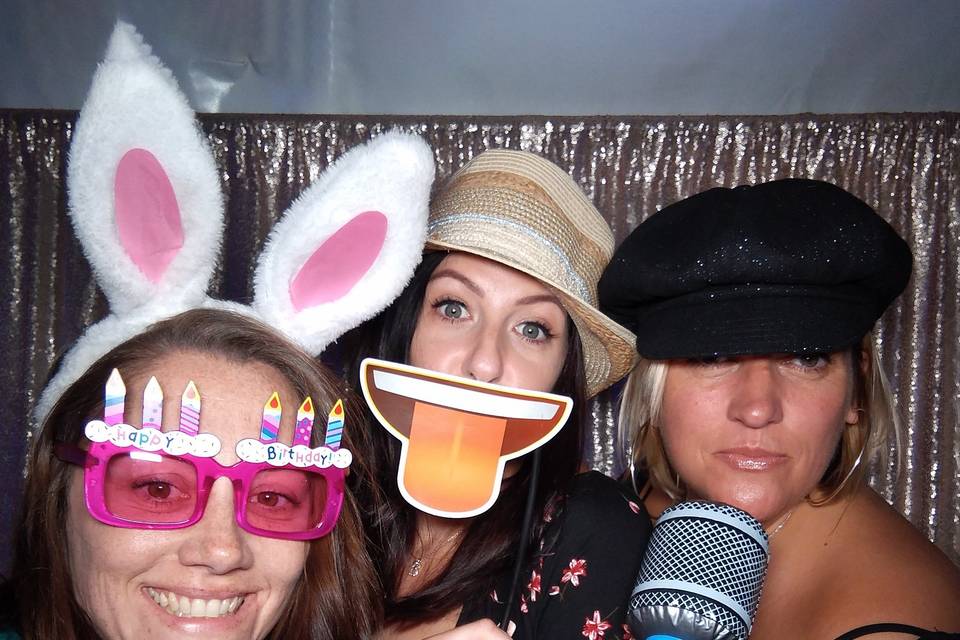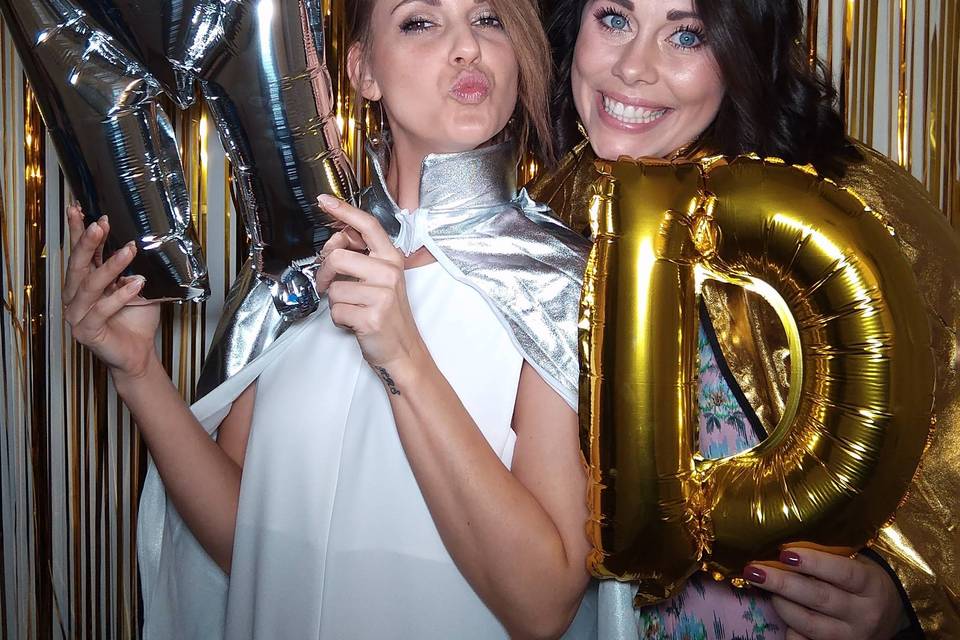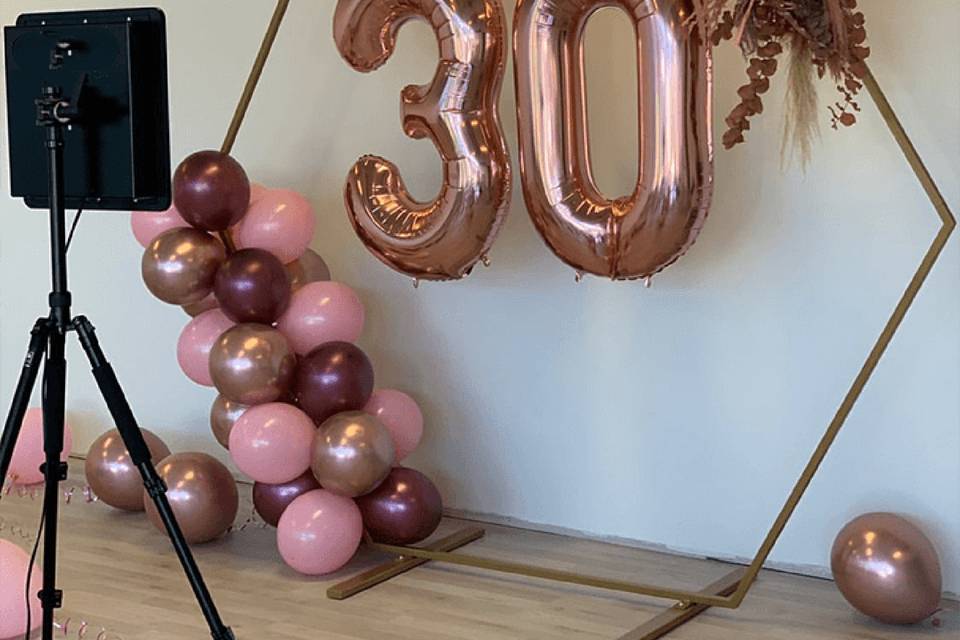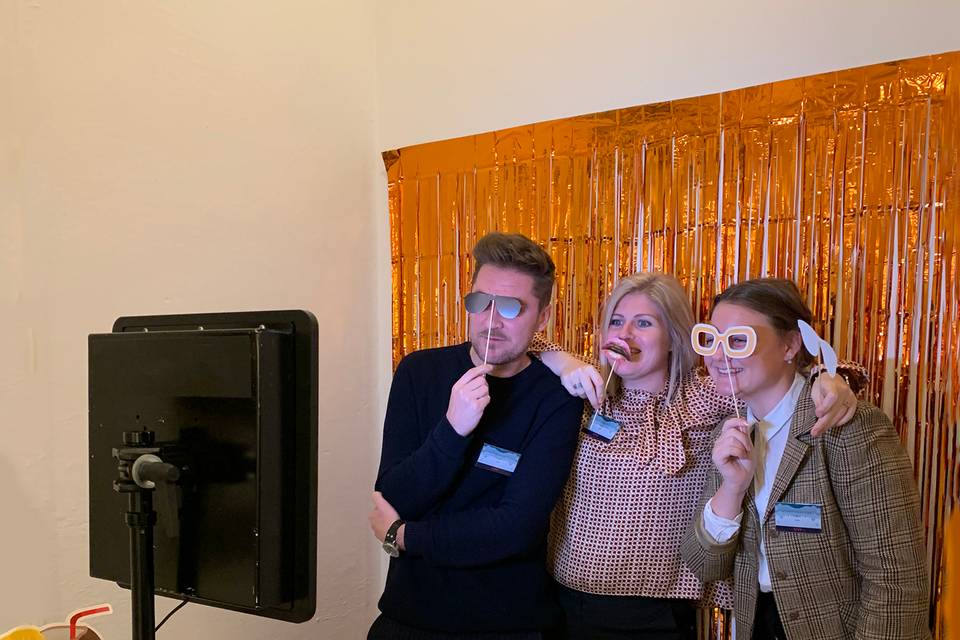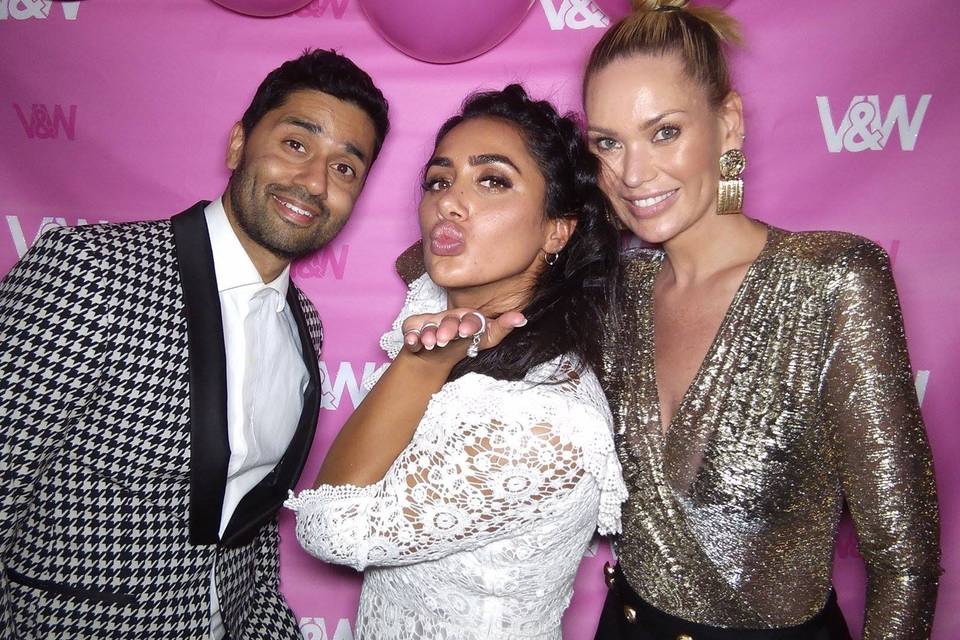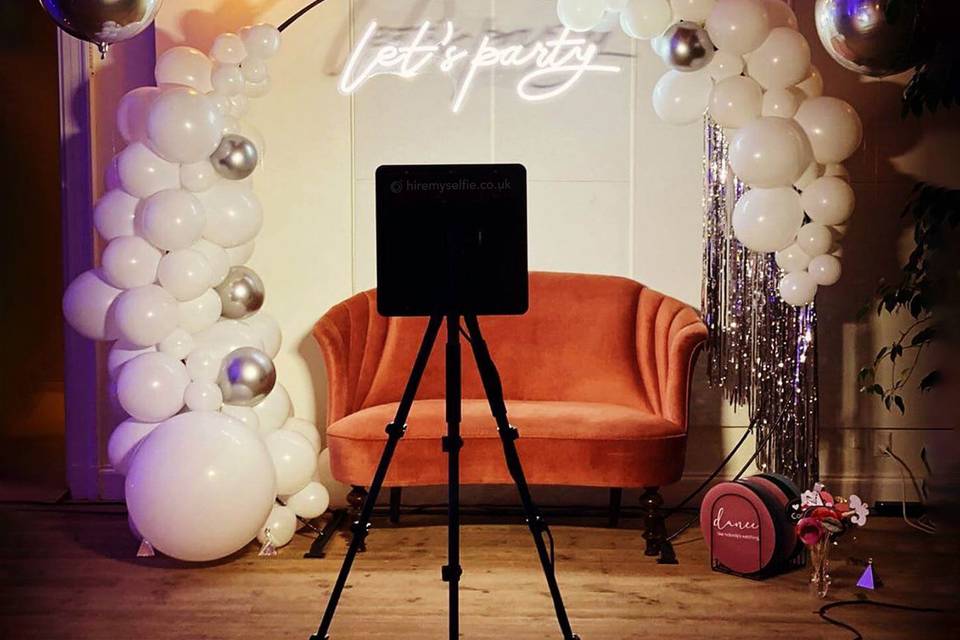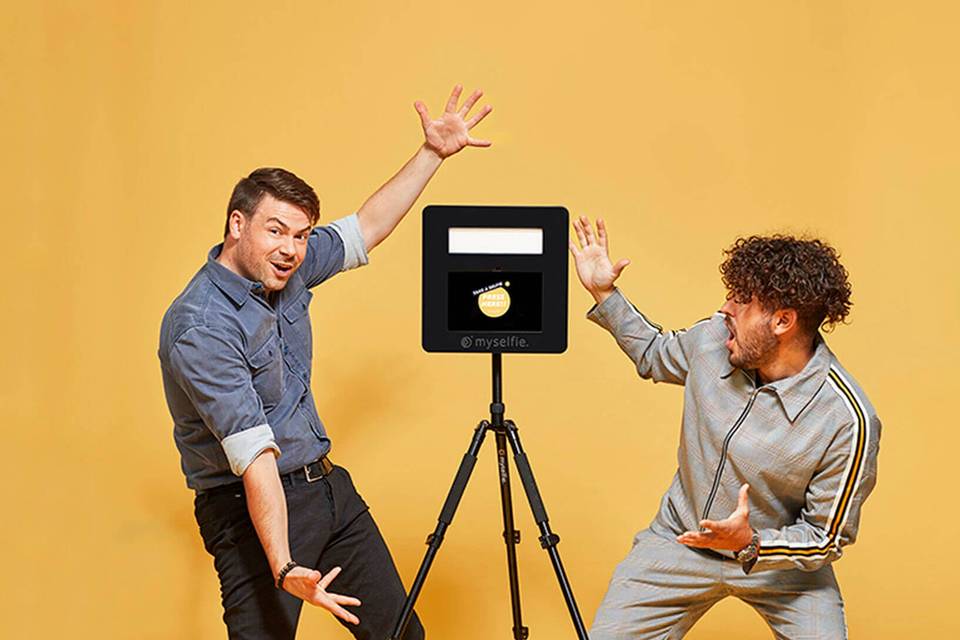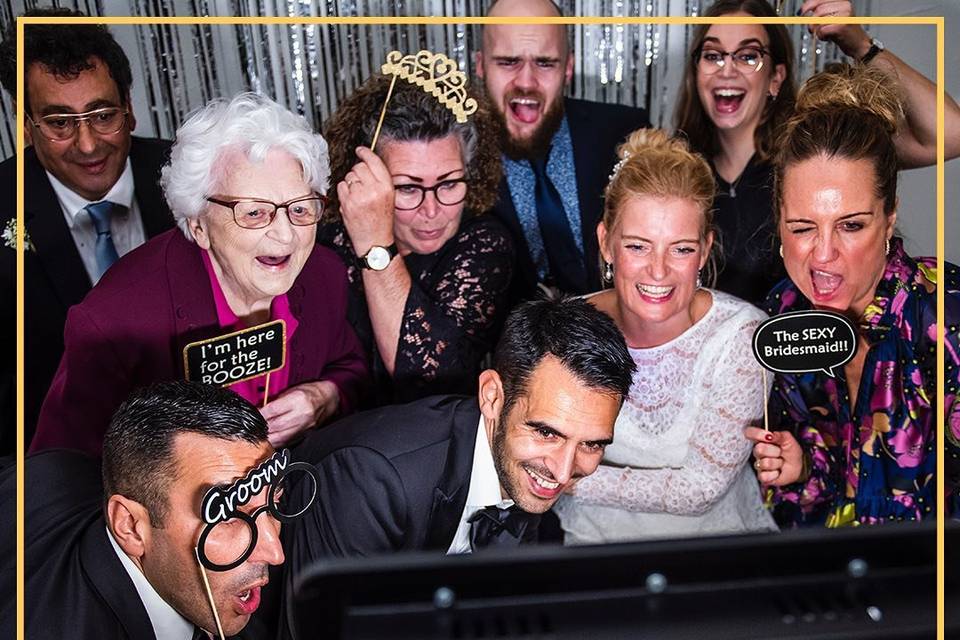 About
Hire Myselfie is more than an Open Photo Booth, we believe fantastic weddings should be captured in a fun and memorable way and the for the whole party and not just a couple of hours and for £149 for a weekend it will ruin any wedding budget.
How Hire Myselfie work in simple steps:
You make your booking online - www.hiremyselfie.co.uk - 1 Day, Full weekend or 7 Days
A couple of days before your wedding the myselfie arrives in a box with a courier
You set up the myselfie It will take 3-4 minutes
Take a couple of test pictures before your wedding
Get the pictures instantly on your phone via email
Use it for your entire wedding and captured all the fun moments - the record is 2368 in one night
Return it first upcoming business day after the wedding at the Post Office
Within 72 hours after you returned the Myselfie at Post Office, we send you a digital copy of all your pictures
See more here: www.hiremyselfie.co.uk /how-myselfie-works
Where we deliver
We deliver all over mainland England, Wales and Scotland (We do unfortunately not deliver to Highland of Scotland)
Price
Full Weekend Hire £149
1 Weekday Hire £149
2 Weekday Hire £225
7 Days Hire £295
About Us
We believe that a fantastic event or occasion should be captured in a fun and memorable way and with our myselfie you have the opportunity to do so! The myselfie team is based out of Shoreditch in London, a vibrant area that has inspired us to create a brand that enables people to capture their unique moments! Our services sprung out of the Danish concept myselfie.dk, which was founded in 2015 and has since successfully opened offices in UK and Germany. We are excited about spreading smiles and love all over UK!
Team Hire myselfie
www.hiremyselfie.co.uk
.
Highlights
Served in
Aberdeen & Deeside, Amalfi Coast, Argyll, Bedfordshire, Berkshire, Bologna, Bristol, Buckinghamshire, Caerphilly, Caithness, Cambridgeshire, Capri, Cardiff, Carmarthenshire, Central & Glasgow, Ceredigion, Cheshire, Co Antrim, Co Armagh, Co Down, Co Fermanagh, Co Londonderry, Co Tyrone, Conwy, Cornwall, Cumbria, Denbighshire, Derbyshire, Devon, Dorset, Dumfries Galloway & Ayrshire, Durham, East Central London, East London, East Riding of Yorkshire, East Sussex, Essex, Fife & Angus, Flintshire, Florence, Fort William, Gloucestershire, Greater Manchester, Guernsey, Gwynedd, Hampshire, Herefordshire, Hertfordshire, Highlands, Inverness, Isle of Anglesey, Isle of Man, Isle of Skye, Isle of Wight, Isles of Scilly, Jersey, Kent, Lake Como, Lake Garda, Lake Maggiore, Lancashire, Leicestershire, Lincolnshire, Llansantffraid-ym-Mechain, Lothian & Borders, Merseyside, Merthyr Tydfil, Mid Glamorgan, Middlesex, Milford Haven, Monmouthshire, Moray & Banff, Neath Port Talbot, Newport, Norfolk, North London, North West London, North Yorkshire, Northamptonshire, Northumberland, Nottinghamshire, Orkney, Outer Hebrides, Oxfordshire, Pembrokeshire, Perthshire, Powys, Puglia, Rome, Ross-shire, Rutland, Sark, Shropshire, Sicily, Somerset, Sorrento, South East London, South West London, South Yorkshire, Southern Isles, Staffordshire, Stirlingshire, Strathspey, Suffolk, Surrey, Sutherland, Swansea, Torfaen, Tuscany, Tyne & Wear, Vale Of Glamorgan, Venice, Warwickshire, West Central London, West London, West Midlands, West Sussex, West Yorkshire, Wiltshire, Worcestershire and Wrexham
Frequently Asked Questions
Recommended by 85% of couples
Quality of the Service

Rating 4.4 out of 5

Response time

Rating 4.4 out of 5

Professionalism

Rating 4.4 out of 5

Value for Money

Rating 4.4 out of 5

Flexibility

Rating 4.4 out of 5
Featured

Laura D.

Getting married on 23/04/2022

Excellent!

Excellent service, we booked this ok the Friday before our wedding on a Thursday on a recommendation from a friend. We wanted a photo booth but we're conscious of the rules with covid, so this was excellent. I brought extra props and all the guests loved it!

It's such good value for money considering how expensive photo booths can be. The quality of the photos are also amazing. Dennis is also extremely responsive on messenger and email.

Wouldn't hesitate to recommend!!

Hire Myselfie's reply:

Hi Laura,

Thank you for your lovely feedback :) we are happy you and your partner amazing day with a lot of selfies :)

Many Thanks
Team Hire Myselfie

L Horne

Getting married on 26/03/2022

Do not book

Booked the company months ago and paid in full. They then emailed last week to say they are closing the business and were not issuing full refunds. Poor customer service.

Kat K.

Getting married on 30/10/2021

Shocking they are still on here

Shocked that this company are still advertising on here, we booked them for our wedding in October and have just had an email saying they have gone bust and can only offer us a 'partial refund', no mention of how much this will be and the email said it will take up to 90 days?! We paid for the service in full back in May as this was the only option they gave and now we've lost our money

Janette Y.

Married on 11/09/2021

Upset! Do not use! Scammers!

Booked over 2 years ago and paid in full! Then got a short vague email saying their company had gone into administration due to COVID! and to expect a 'Partial' refund' (no explanation of how much) in the next 90days! No correspondence since, no response to emails, social media outlets have closed down as well as their Website.... Im not expecting to see ANY of that cash and its so upsetting how companys like this can basically just rob hard working people. Also, the offer of a 'partial refund' is disgustingly insulting... when i have recieved NOTHING in way of service inturn. At such short notice I have alos had to book another vendor for twice the price, hopefully more reliable and professional

Anonymous

Stephanie Odlum

A fantastic addition to our wedding. It was so easy to set up and came in plenty of time. It was easy to return and we recieved our photos very quickly. Fabulous service and amazing product. Our friends and family loved it and we can't recommend you enough. We will definitely be using you again for any parties we have.

Everyone needs to book this x

Anonymous

Narinder Rai

Hey ! What can I say my friends and family loved it . From the moment it was delivered to setting it up and returning was easy .
I would use it again and I will recommend it to everyone

Thank you very much

Naz

Anonymous

Sian S

I have nothing but positive things to say about Myselfie, from the booking process to the event itself, the service and experience was stellar. Our guests really enjoyed Myselfie (my Mum probably enjoyed it the most) :). It really set off our engagement party! It takes up minimal space, is easy to set up and take down and is oh so easy to use. I will definitely be using them again.

Anonymous

Sarah Fitton

The whole process was so easy, delivery came on time, it was very easy to set up and easy to return. My wedding guests had so much fun using this and it was so easy, just a click of a button!! I also love how i can just send this link around to everyone and they can access the photos. Highly recommend and i will be using you again for any future party / event. Thank you so much!!

Anonymous

Hannah Callaway

What a fantastic service! So easy to set up and use, and so easy to return. Our guests at the wedding LOVED it. Dennis has just been wonderful and so quick to respond and answer questions. Thank you!

Anonymous

Charley Bp

The best photo booth! I really struggled finding a photo booth that was affordable but still good quality and this was exactly that! Also the added bonus of it being sent straight to you a few days before your event and being able to set it up yourself is fantastic. Photos came back super quickly and sending the booth back to them was so easy! Thanks so much for making my 21st that little bit more enjoyable!

Anonymous

Laura Pett

Firstly I will start off by saying how easy the booking process was and even the arrival and set up of myselfie. And within days of sending it back I received all our photo's. This is something you should book for any event. On the night of my event everybody had such an amazing time and myselfie was the main reason why . Such great value for money definitely recommend for anyone who is planning a event it's a must have.

Anonymous

Monak Amrit

Had this for my engagement party. So easy to set up, easy to use and great fun. I love that it is instant and no waiting around for pictures to be printed and long queues. Great service came on time and sent it back with very easy steps and got the pictures within 24 hours of sending it back on an online link. Everyone loved it and the guests had so much fun. I will definitely be using Hire My Selfie again for my pre wedding events.

Anonymous

Liz Harper

What an amazing product! The whole process of Hire Myselfie was super easy and seamless. From it being delivered a couple of days before our event to the super easy return drop off, everything was flawless. We got the photos back super quickly and have been enjoying laughing at them all! All of our wedding guests LOVED myselfie, especially how easy it was to use. I would absolutely hire it again for future events, and have recommended it to a lot of people already!

Anonymous

Erin Miller

I ordered Myselfie for our engagement party... We wanted fab pics of everyone and thought we would try it out before ordering for our wedding! The machine came prompt, it was easy to set up and then pack away to put to the post office. 10/10 pictures were amazing quality! Everyone loved it. Can't wait to order for our wedding. I would definitely recommend!

Anonymous

Georgie Lord

myselfie UK are awesome! We hired the kit for our wedding in August 2019, and it worked out so well. Firstly, it's so much more affordable than a lot of photobooths out there. Secondly, it is super easy to set-up and use. Thirdly, their customer service is so personal & helpful, that you feel like your event really matters. And finally, the photos we got were ace!

Our guests loved the fact that they had time to pose in between shots, instead of having only seconds before the next image is taken. It meant we got some hilarious & creative shots of our guests.

The kit arrived on time, in great condition, and was super easy to return. There was a small pack of props included, but we had also collected some really fun props of our own, which added to the mayhem.