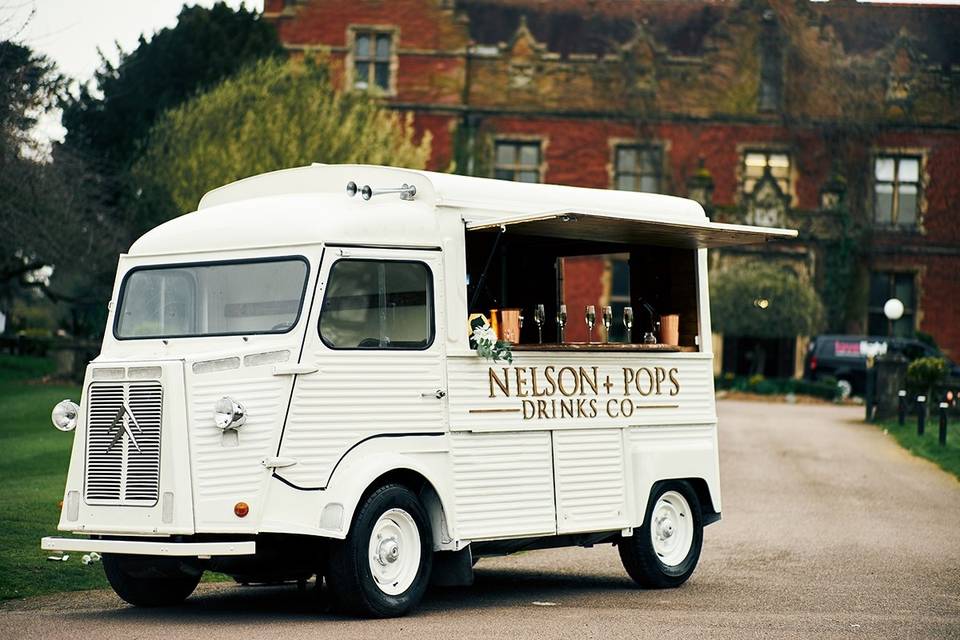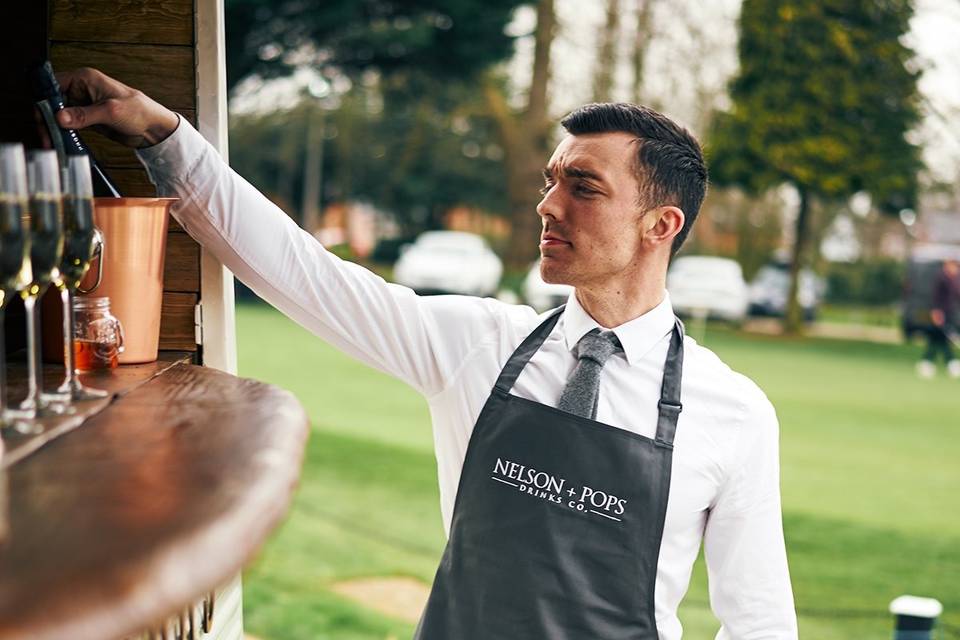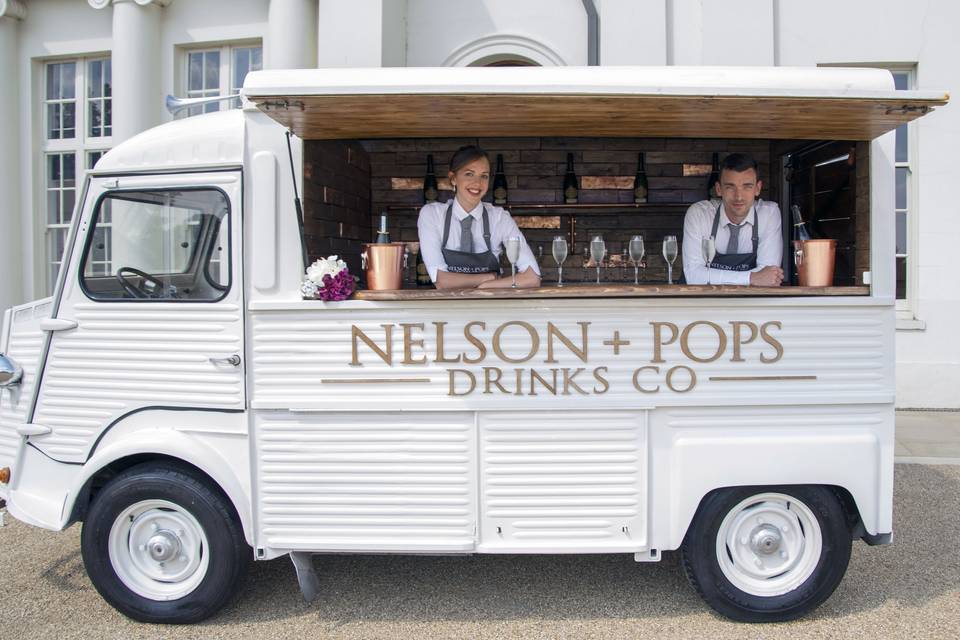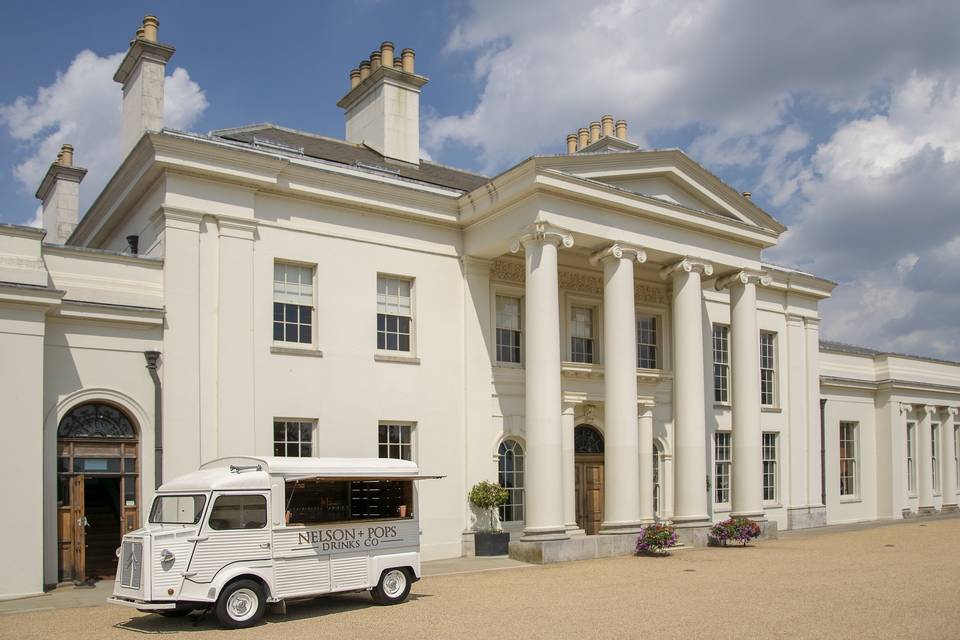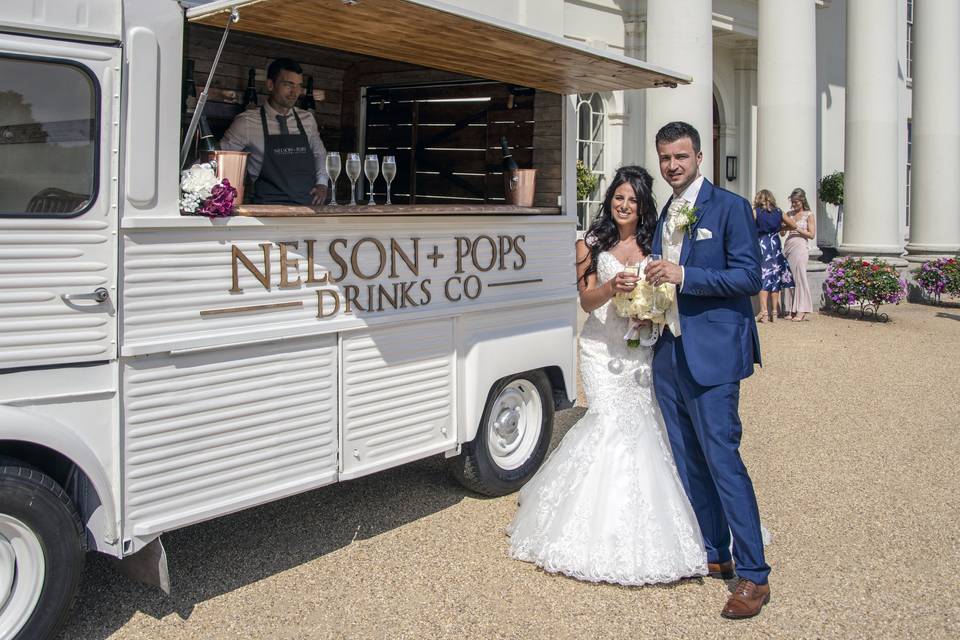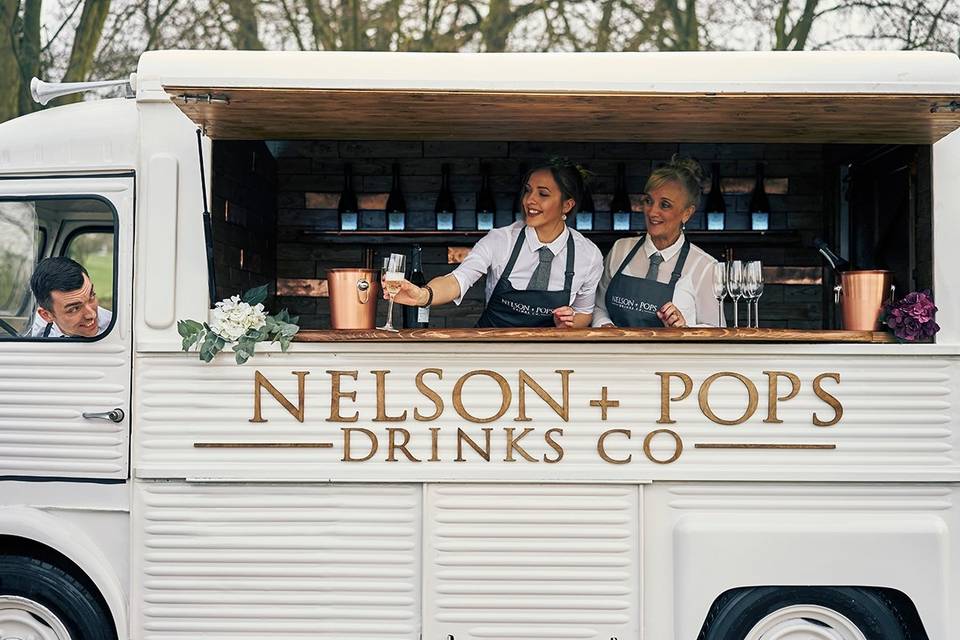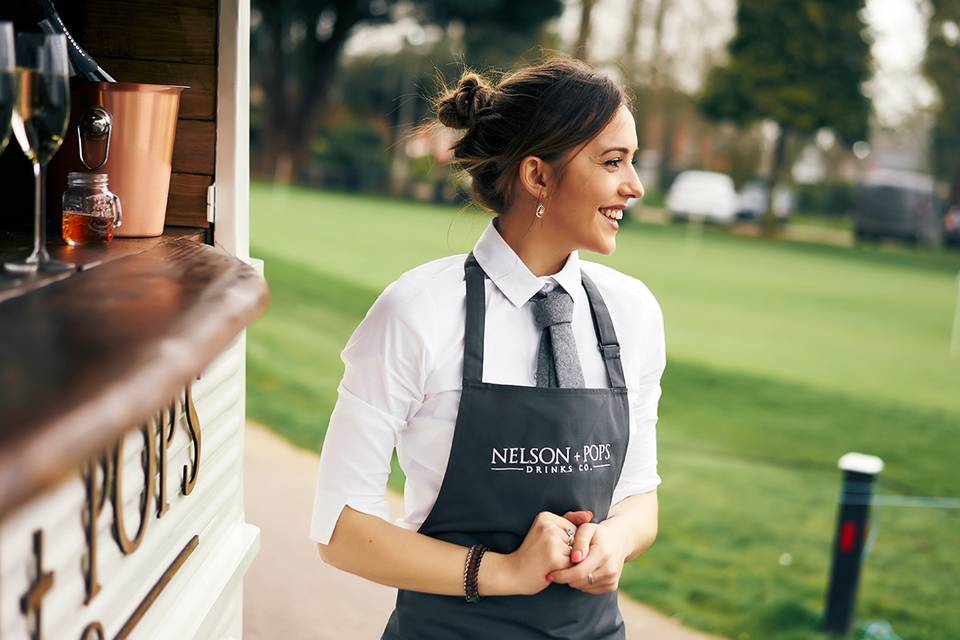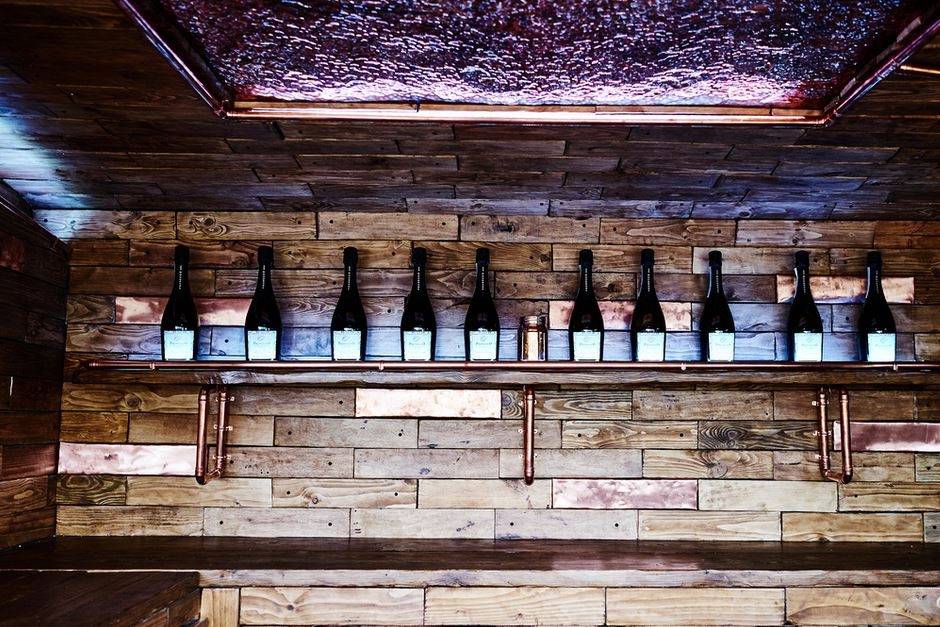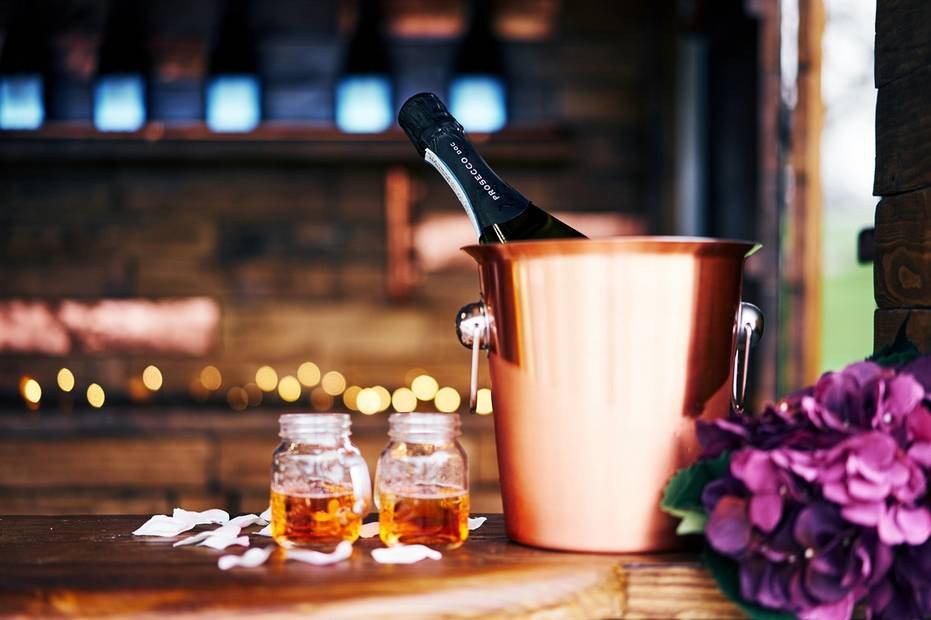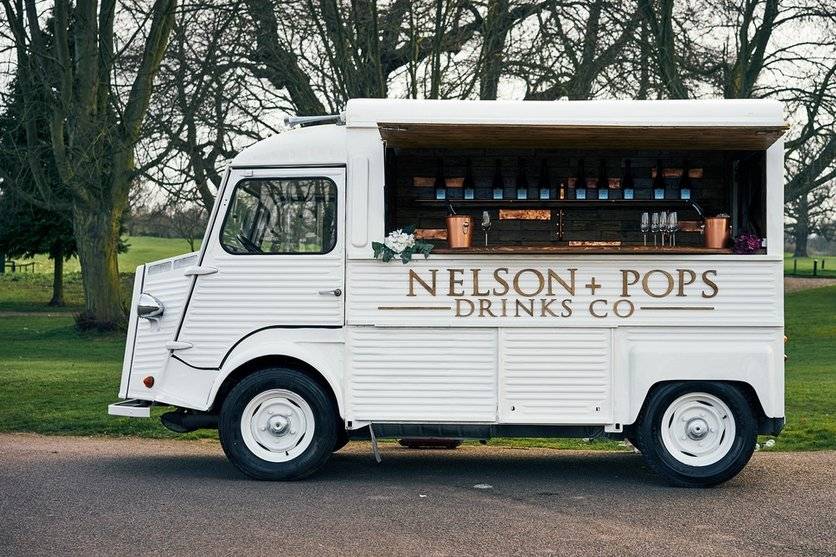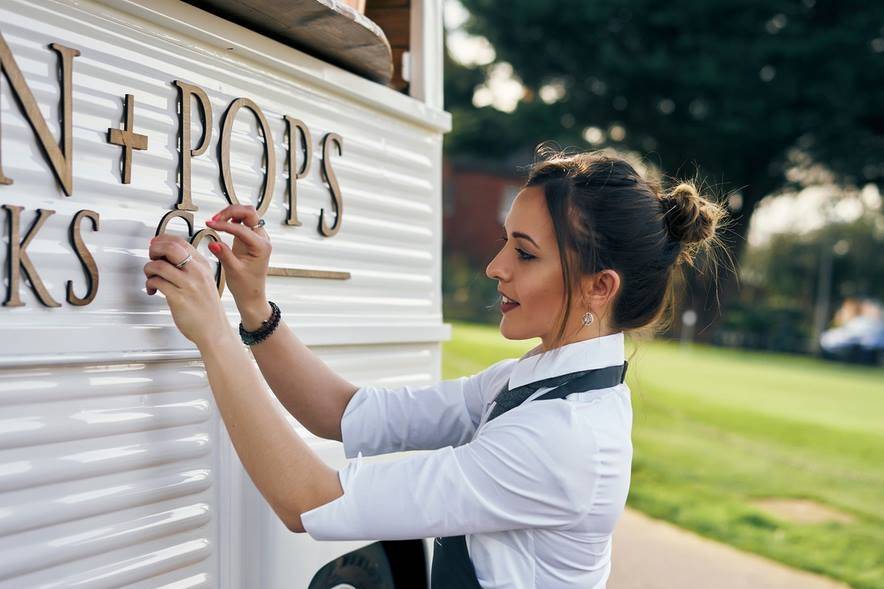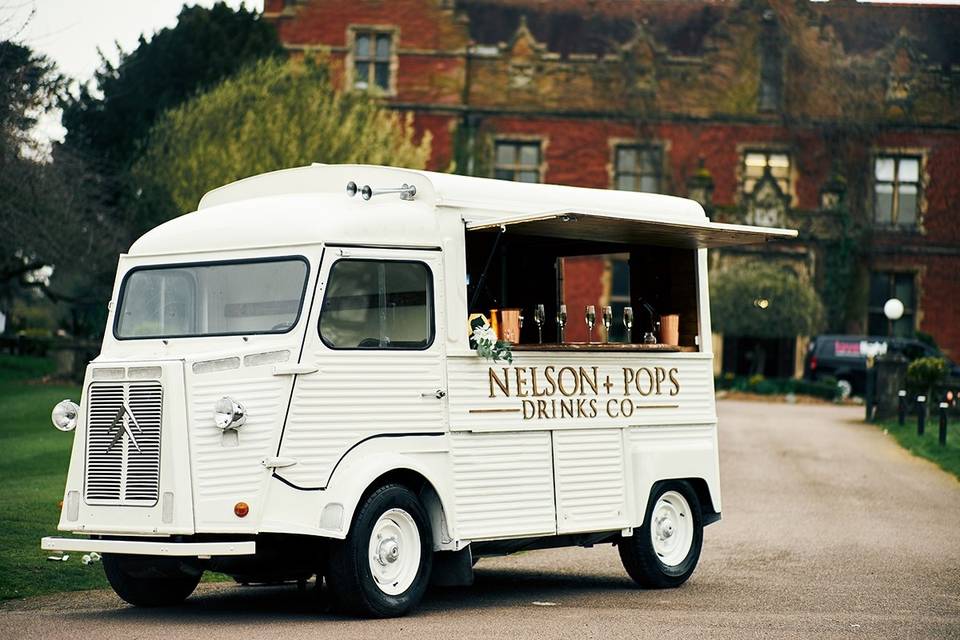 About
Say 'I do' to our personalised wedding package and let us take the stress out of your special day. Whether you're having a summer garden wedding or a rustic autumnal barn wedding, at Nelson + Pops, we work alongside your venue of choice to ensure smooth running of events from start to finish. Choose to impress your guests with drinks upon arrival, entertain guests before the reception with post-ceremony drinks or go all-out with prosecco served throughout the night. With a number of drinks packages and bespoke decor options, our prosecco van adds an effortless sense of luxury as well as an unforgettable memory to your big day.
Prosecco Filled
The simplest of packages we offer for Bride-and-Grooms-to-be is our prosecco-filled van, complete with plenty of bubbly and a bunch of professional, friendly staff to greet your guests in style. Our dedicated Nelson + Pops team will be there when you need us, serving quality prosecco for as long as you require.
Dry Hire
Dry hire packages are popular among those who wish to supply their own drinks, or use drinks provided by the venue. As long as your venue allows corkage, you're good to go! Prefer red wine to prosecco? Not a problem. Want a beer van instead? We can do that! Already paid for a drinks package at the venue? We can transfer it into our quirky little van. Whatever drinks you desire, our dry hire package allows you to stock up on your favourite beverages and have us serve your guests throughout the event.
Personalised options
If you like the idea of a drinks van, but want to add your own personal touch, why not impress your guests with a personalised drinks van on your wedding day? We understand that your wedding day is all about you so that is exactly what we will make it. Our little van can be dressed up or down as much as you like, from the colour of the wheels to the addition of accessories to complement your wedding theme and colour scheme. You can also choose to add a personal charm to the exterior of the van with custom text in our fabulous wooden letters. Whether you choose to display your brand new couple name, 'just married' or something a little humorous for your guests, Nelson + Pops will be sure to meet your needs. Our personalised package allows you to choose any beverage to be served. Our prosecco van really is a blank canvas, ready for you to make it your own, on your very special day.
Frequently Asked Questions:
Do you cover all of the UK?
Yes we cover the whole of the UK. Due to the age of our little van, he can only be driven short distances, so we have a vehicle transporter to ensure we have 100% reliable delivery. Delivery is charged per mile so just let us know your location and we will send over a quote.
Do you work with wedding venues?
Yes we are happy to liaise with the venue for you. Our dry hire packages are popular among those who wish to supply their own drinks, or use drinks provided by the venue.
Do you take care of licensing for private venues/home weddings?
Yes we can apply for a TEN's license if you are having your special day at home or at a private venue.
Do you include glassware?
Yes glassware is included with all drinks packages.
Do you include service?
Yes, we pride ourselves on providing premium service.
Do you just serve Prosecco?
No, we can serve any drink you like from the van. Whether you want a van purely filled with prosecco or want to offer a variety of drinks choices for your guests, simply let us know which beverages you need and we will stock up to ensure no guest is left without a drink. We can create a custom drinks menu board to be displayed at the front of the van, create personalised drinks names for your party guests and much more!